14 Irresistible Shopping Places In Jaipur You Should Not Miss!
* Disclosure: This post may contain affiliate links, which means we may receive a commission if you click a link and book something (there is never any extra cost to you for using these links).
There are some cities that leave you bedazzled, some make you fall in love, some cities amaze while some inspire. And then there is a city like Jaipur; it captivates, mesmerizes and resonates within you. Its cobbled streets, houses lined with a dash of pink, the aura of the Rajputana and the culture that has bred over thousands of years leaves us moved.
There is so much you could absorb in this city; and something extremely eccentric with Jaipur- its array of textiles and art!Shopping in Jaipur is one of the therapeutic experiences that will complete your sojourn in the pink city.
And while we are at that, here is the list of top 14 shopping places in Jaipur:
1. PM Allah Buksh and Sons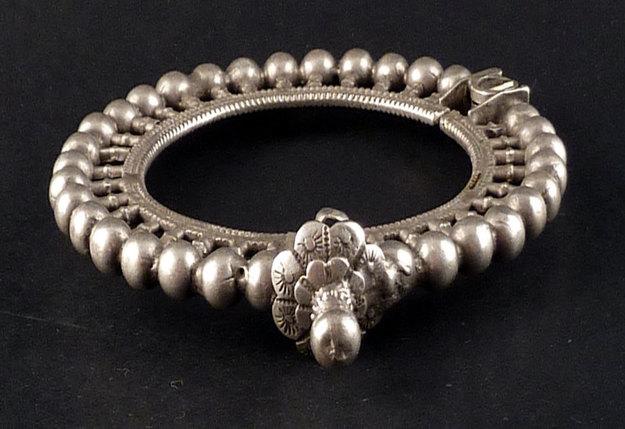 Where: M.I. Road
What: Running since 1880, a vintage store offering exquisite variety of hand-graved enamelware and brassware. Antique metalwork is a must-buy here!
Starting Price: 800 INR
2. Gem Palace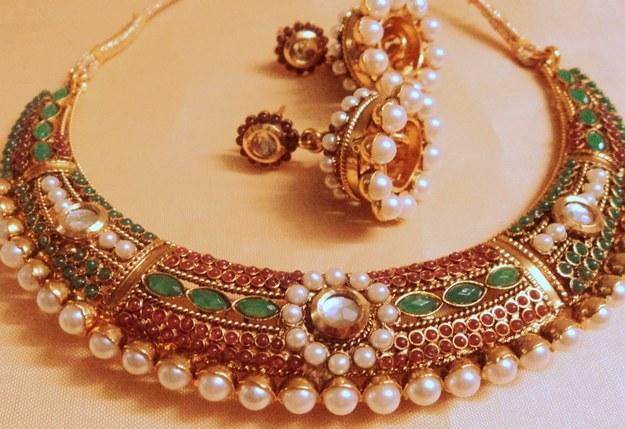 Where:MI Road
What: A heritage jewellery store belonging to the Kasliwal family, the gem palace operates since 1852. Perfect amalgamation of the old and the contemporary designs in jewellery that will make you feel like a Royale.
Starting Price: On Request
3. Kishanpole Bazaar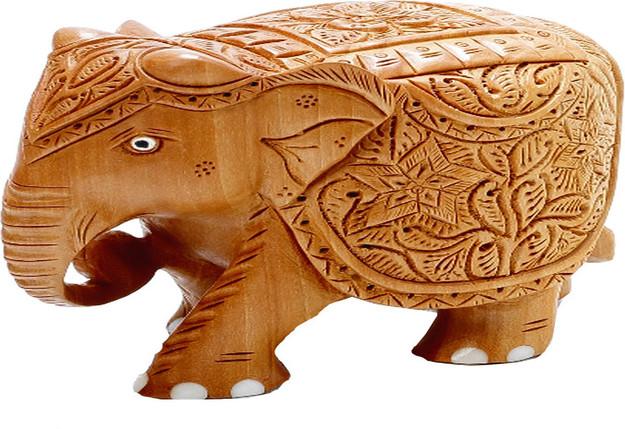 Where:Kishanpole Bazaar Road, parallel to Baba Harish Chand Marg and Chaura Rasta
What: Antique ornamental items, textiles and intricately carved wooden furniture. The wooden art pieces like elephants, camels, birds, puppets and jewellery boxes exhibit excellent craftsmanship.
Starting Price: 200 INR
Check Out :Best Resorts in Jaipur
4. Bapu Bazaar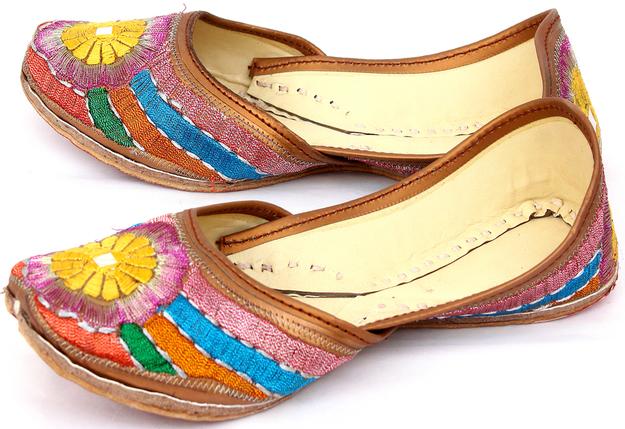 Where:Located between Sanganeri Gate and New Gate
What: A vibrant market and hangout selling authentic Rajasthani designs on textiles, Mojaris, products made from camel skin and perfumes. Churan (digestive powder) and Suparis (mouth fresheners) are a must-pick
Starting Price: 50 INR
5. Riddhi Siddhi Textiles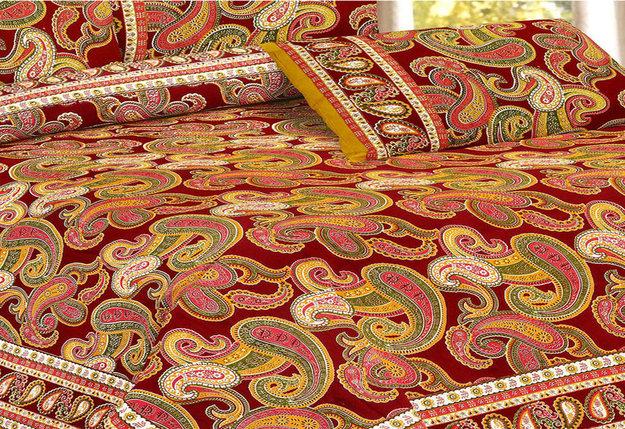 Where:Laxmi Nath Chowk
What: What may appear as an ordinary textile shop, this one is replete of stunning designs in Afgani clutches, block-print fabric kurtas and bed-throws with beautiful embroidery.
Starting Price: 200 INR
6. Chameliwala Bazaar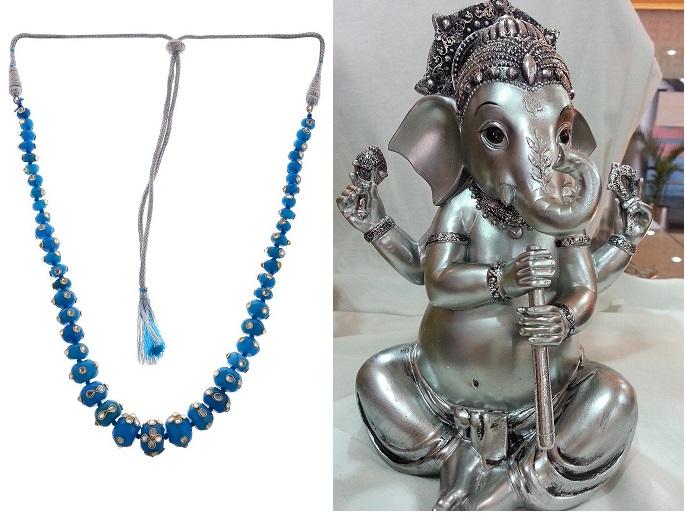 Where:MI Road
What: A dazzling market full of stores selling silver jewellery, silver idols, precious and semi-precious stones. Maneeka, HK gems is are stores you shouldn't miss!
Starting Price: 500 INR
7. Jaipur Blue Pottery Art Centre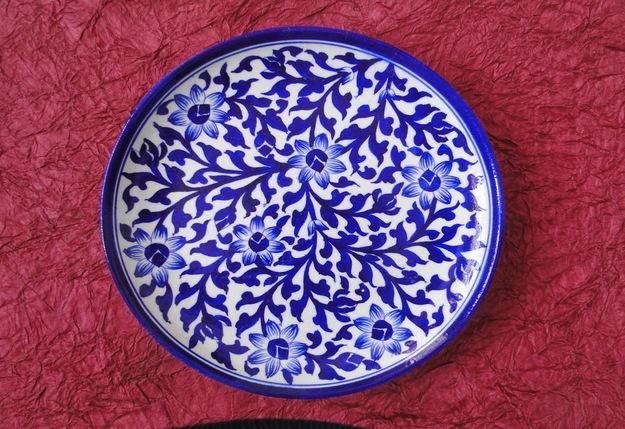 Where:Amber Road
What: A glimpse of a Turkish bazaar in Jaipur, this place offers artefacts, beads, plates in ceramic, miniature paintings, carved marble urlis and handicrafts.
Starting Price: 280 INR
8. Badi Chaupar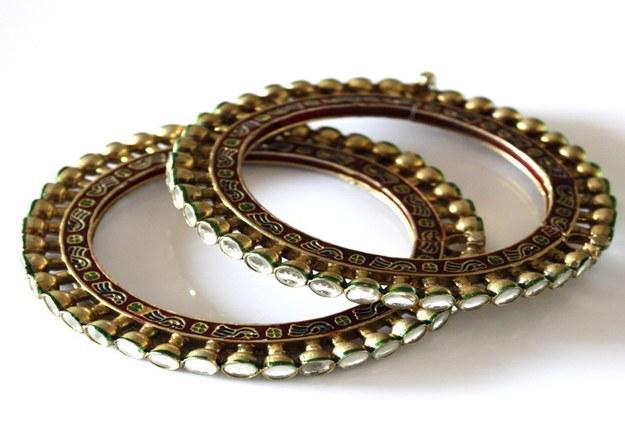 Where:Manak Chowk
What: An important city square and a bustling market place for local artisans, jewellers and craftsmen, Badi Chaupar offers diverse range of attractive Mojaris, lac and Jaipur bangles and striking Salwar-Suits.
Starting Price: 50 INR
9. Busy Bazaar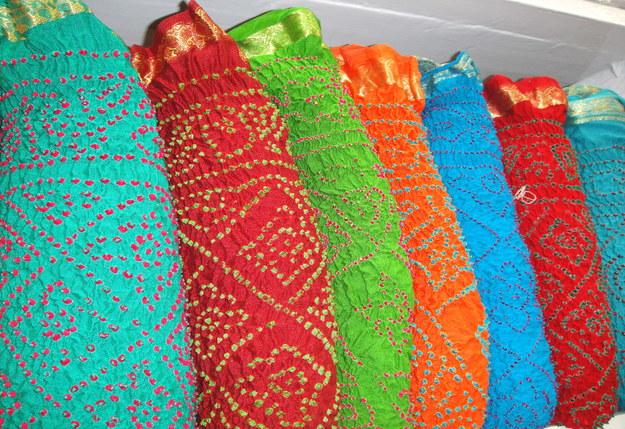 Where: Link Road
What: Bed Covers and Salwar-Suit materials in Sanganeri prints, bagru prints and batik prints is a good place for shopping in Jaipur. Bhandej suits are a must-pick.
Starting Price: 500 INR
10. Saurashtra Impex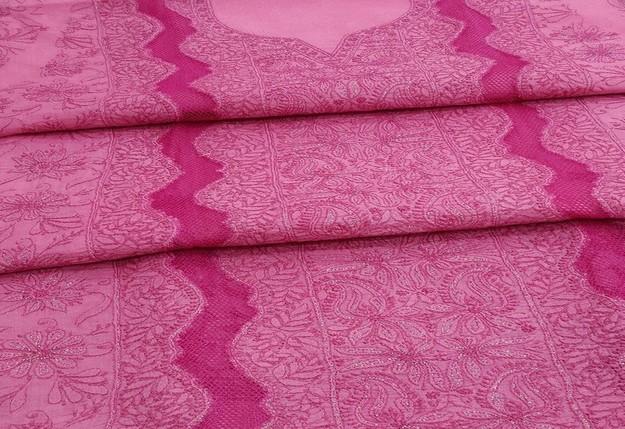 Where: Amber Road
What: Fine tribal clothing, vintage designs, Lucknowi chikankari, collaged bed-spreads, white cotton blouses and chic tote bags; Saurashtra Impex is all about wonderful textiles crafted to perfection!
Starting Price: 50 INR
11. Johari Bazaar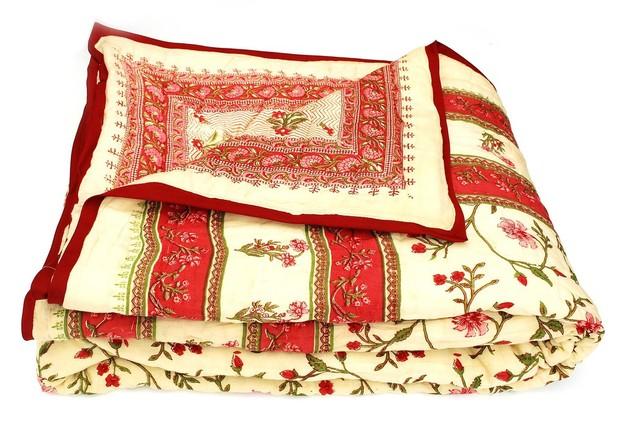 Where: Johari Bazar street
What: The heaven of tie-and-die fabrics and Jadao jewellery, Johari Bazar is where you will find some of them best leheriya sarees is the best place for shopping in Jaipur. Buy a plain saree and adorn it with the embroidered blouses and borders. Best known for wedding shopping, the jewel-toned fabric has panache that won't go unnoticed. Jaipuri quilts are a must-buy.
Starting Price: 500 INR
12. Gopal Ji ka Rasta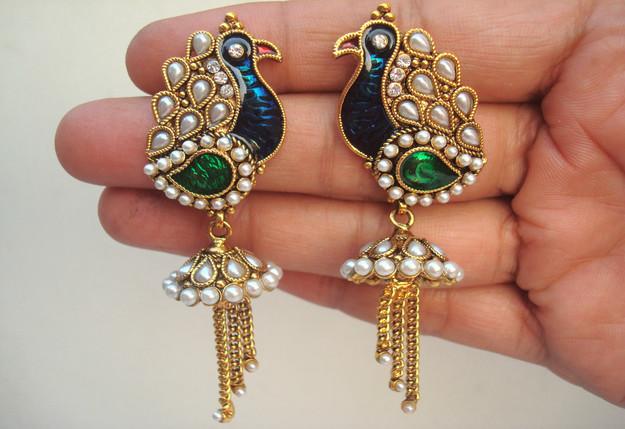 Where: Johari Bazar intersection
What: Dotted with gem traders, the ombré stones sold here are head-turners! While the sapphires and tourmalines are little heavy on the pocket, you can also do guilt-free shopping of gorgeous artificial jewellery.
Starting Price: 500 INR
13. Maniharon ka Rasta or Tripolia Bazaar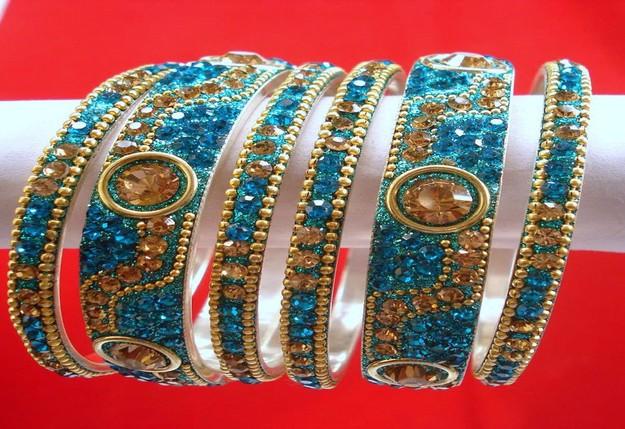 Where: Tripolia Bazar Street close to City Palace and Chhoti Chaupar
What: Offering Lac bangles in variety of hues; also great for brassware, ironware, textiles, utensils, furniture, rugs and carpets.
Starting Price: 50 INR
14. Chandapole Bazar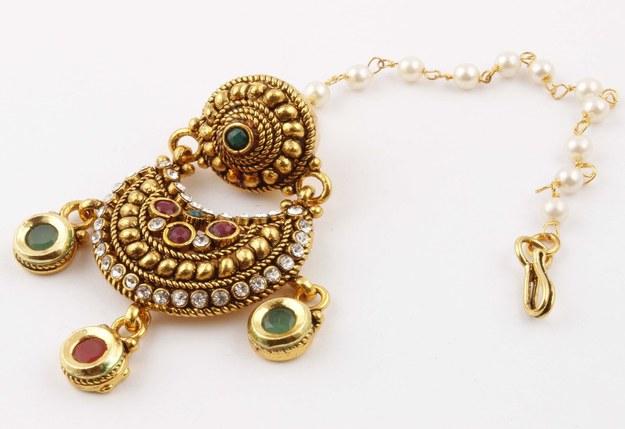 Where:Chandpole Bazar Road
What: A tour through this bazaar will leave you spell-bounded! Walk to the Khazane Walon ka Rasta (Street of treasures) and Silvaton ka Mohalla (Street of creases) to witness the marble sculptors chisel the huge white blocks of marble. Artificial mangtikas, jhumkas and anklets are a must-pick!
Starting Price: 200 INR
Did we miss your favorite shopping destination in Jaipur? Comment Below and let us know!
Love Fashion? You May Also Like:
Best Places to Visit in Rajasthan
Vibrant Fairs and Festivals in Rajasthan