Famous Krishna Temples to Visit in India
* Disclosure: This post may contain affiliate links, which means we may receive a commission if you click a link and book something (there is never any extra cost to you for using these links).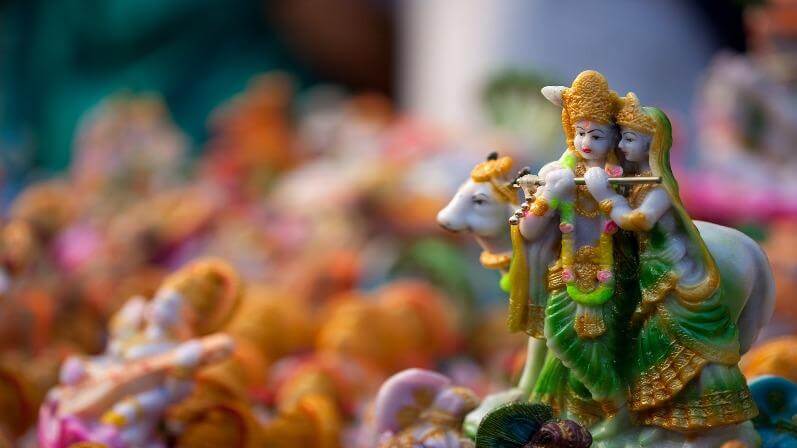 "Happy Janmashtami!" As all my family members would shout aloud with a great enthusiasm, reverence, and affection, me and all my cousins would get ready to celebrate our beloved Lord Krishna's birthday with a lot of sweets (especially the shrikhand, being favorite to both Krishna and me), fruits, lassi, and other offerings. Who can ever forget those colorful dresses, accessories, garlands, and beautiful peacock feather he would appear with!
Shri Krishna Janmashtami is a grand affair in India, and being a person from north India, I have experienced the grandeur of Janmashtami quite well. While people celebrate Janmashtami at home with immense joy, there are marvelous Krishna temples in India that add more bright colors to the festivities. From Vrindavan to Mathura and Guruvayur to Puri, here is the list of famous Krishna temples in India you must visit on Janmashtami 2018 to listen to the traditional folklore and soak in the festive spirit.
1. Prem Mandir, Vrindavan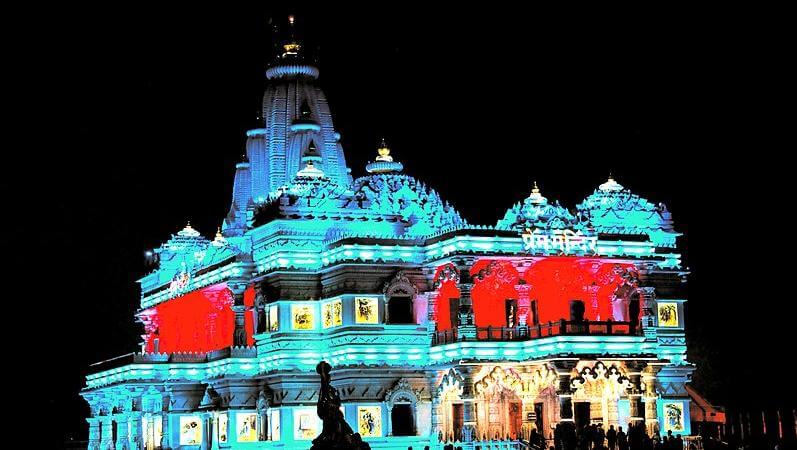 Every corner of Vrindavan is enveloped in eternal love for Krishna as it is considered to be the place where Krishna played with his friends, danced with gopikas, and amazed everyone with his mischiefs and adventures. Come Gokulashtami, and the 54-acre complex of Prem Mandir Vrindavan (popularly known as the temple of divine love) gets filled with a great charm. This grand temple took 11 to 12 years to complete. This Vrindavan temple has an impressive idol of Krishna and throughout the white marble walls of the temple, you will find intricate paintings on Lord Krishna's life.
Best features: Musical fountain, the lighting of the temple at night, pillar-less 73,000 square feet hall
2. Dwarkadhish Temple, Gujarat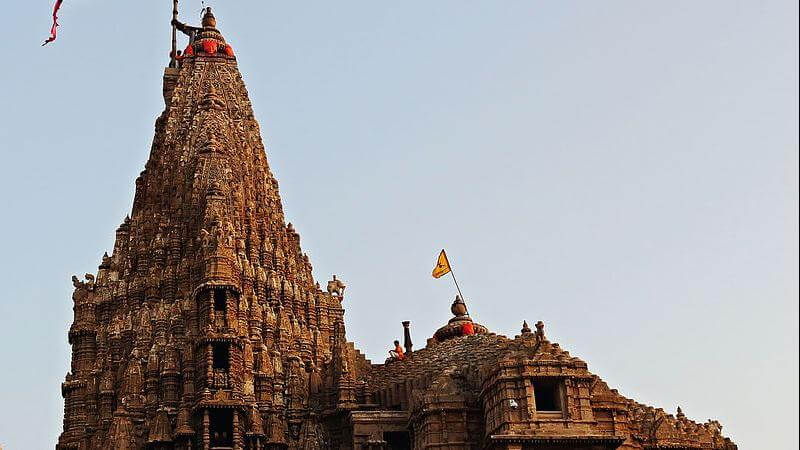 PC: Wikimedia Commons
Devbhoomi Dwarka is one of the seven ancient towns or "sapta puris" and Dwarkadhish Temple is one of the ancient Krishna temples in India. Dwarka is a place where mysteries of Indian mythology meet reality due to the underwater settlements found here, making it one of the most talked-about places. The Dwarkadhish Temple or Jagat Mandir is where Janmashtami celebration has a unique charm. The entire temple is festooned with glittering lights and the "king of Dwarka" gets adorned with flowers and jewelry. The Sandhya Aarti at the temple is something you would love to attend this Janmashtami 2018.
Best features: Swarga Dwara and Moksha Dwara, Gomati River, intricate sculptures
3. Banke Bihari Temple, Vrindavan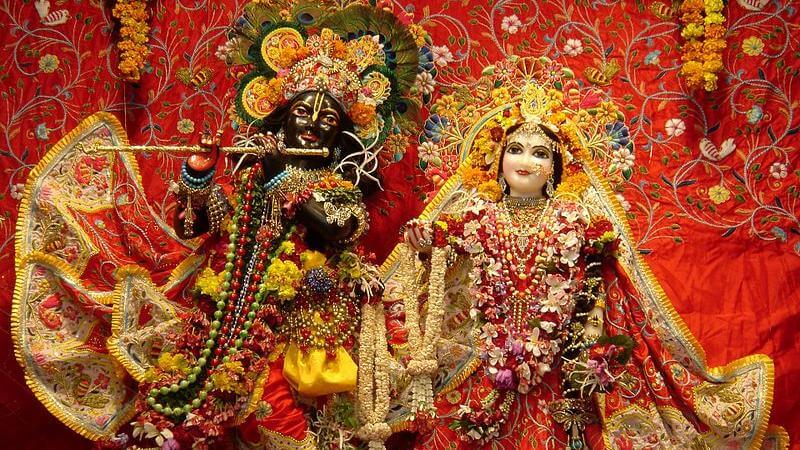 The Banke Bihari Temple of Vrindavan is considered as the oldest Krishna temple in India. The word "Banke" means bent in three places, while "Bihari" means the "supreme enjoyer". The mischievous Krishna has such a personality that is worshipped at this Vrindavan Mandir and so you will see the beautiful Tribhanga idol of Krishna at the heart of the temple. Banke Bihari Temple can be the best place to visit during Janmashtami festival as you will be able to attend the unique Mangal Aarti and get blessed with the live darshan of Banke Bihari in his most beautiful form.
Best features: The Rajasthani-style archways, mangal aarti (performed only on Janmashtami)
4. Sri Krishna Matha, Udupi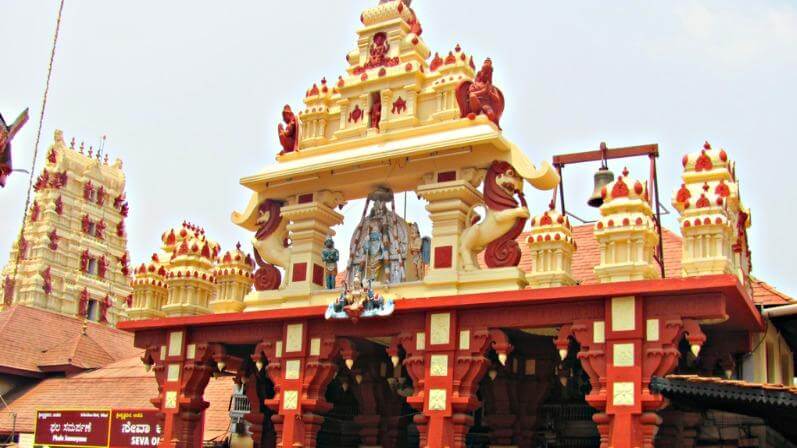 Udupi, the architectural gem of Karnataka, is famous for its ancient Hindu temples. The Sri Krishna Matha of Udupi is another divine shrine to be visited on Janmashtami. The Krishna Mandir of Udupi attracts millions of pilgrims every year and features Lord Krishna in form of a child. This sandal covered idol has many interesting stories behind it that the locals cheerfully tell. On Gokulashtami, the birthday of Krishna, Udupi temple gets busy with a grand celebration.
Best features: Wooden decorations, traditional deepastambha
5. Shrinathji Temple, Nathdwara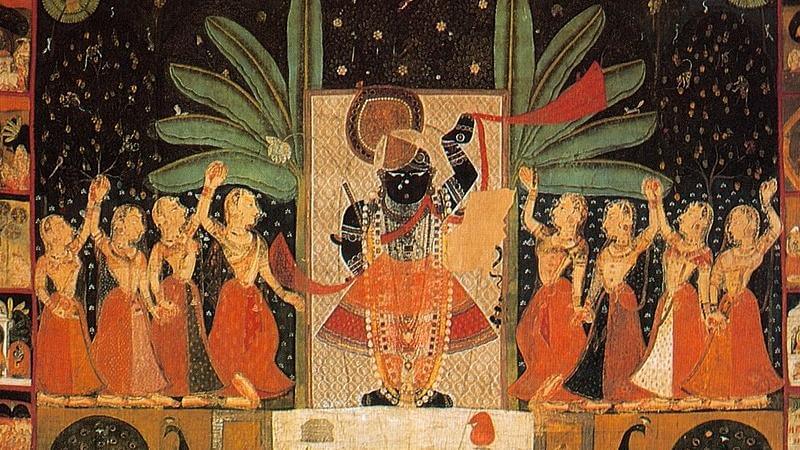 Nestled amongst the magnificent hills of Aravali in Rajasthan, Nathdwara has a lot of religious significance, especially due to the presence of Shrinathji Temple. Lord Krishna is worshipped in form of Shrinathji and the temple is also known as the "Haveli of Shrinathji". The design of the temple reflects that of the Nanda Maharaj temple in Vrindavan. You will see seven flags along with a Sudarshan Chakra. One of the famous Lord Krishna temples in India, Shrinathji Temple witnesses a large number of devotees during the festival of Janmashtami.
Best features: Shringar Aarti, devotional songs played on the local instruments
6. Govind Dev Ji Temple, Jaipur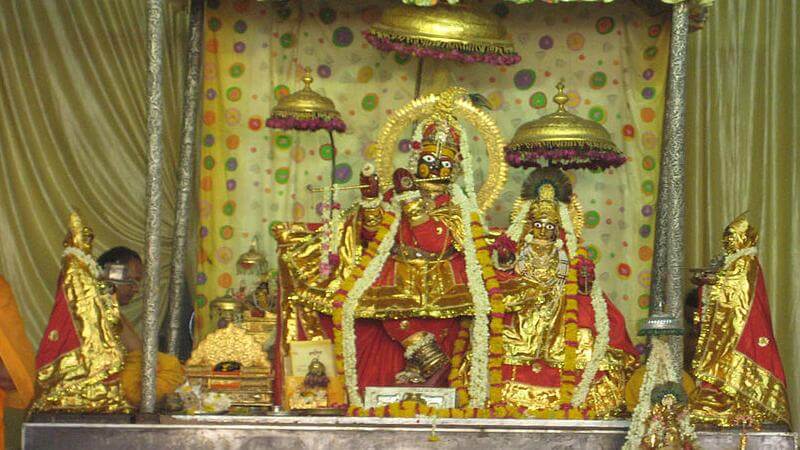 Located in the City Palace complex of Jaipur, Govind Dev Ji Temple is another beautiful Krishna temple in Rajasthan that gets drenched with pilgrims' affection towards the lord and festivities during Janmashtami. The Krishna idol that was brought here by the founder of Jaipur, Sawai Jai Singh II, can be clearly seen from the City Palace. Krishna is also called "Madan Mohan" and "Gopinathji" at the temple. Listening to the Janmashtami songs and bhajans at Govind Dev Ji Temple is something you will surely enjoy this festive season.
Best features: The City Palace, the idol of Krishna which is believed to be the exact replica of Krishna's original face
7. Jugal Kishore Temple, Mathura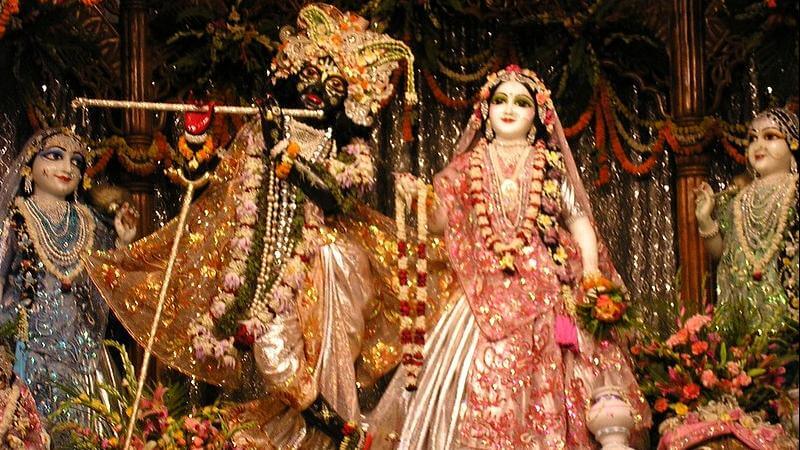 PC: Wikipedia.org
Can any place be better than Lord Krishna's birthplace to celebrate Janmashtami? Mathura is known as the Krishna Janam Bhoomi as our beloved Krishna is said to have born here. Jugal Kishore Temple is the oldest Krishna temple in Mathura. This Mathura temple is situated in Kishorivan near the Keshi Ghat. The Jugal Kishore temple is surrounded by other beautiful temples of Krishna, each unfolding the tales of Krishna's heroic deeds. Therefore, it would be a great idea to go for Mathura darshan on the upcoming birthday of Krishna and see different colors of devotion.
Best features: The Red sandstone structure with a choir, Keshi Ghat
8. Guruvayur Temple, Kerala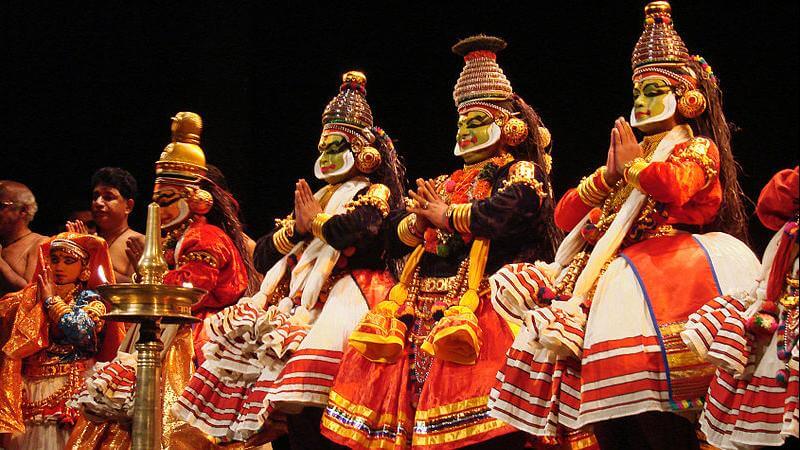 Visiting Shri Krishna Temple in Guruvayur, Kerala can be one of your Janmashtami celebration ideas this year. Krishna is worshipped in form of Guruvayurappan (a four-arm child form of the lord). Guruvayur Temple is also referred to as "Dwarka of South India" and the grandeur of Krishnashtami is a great watch here. The temple, which is said to be 5000 years old, reflects the traditional Kerala Architecture. Remember, that you have to follow a special dress code while at Guruvayur Temple.
Best features: Elephant procession, traditional dance, and customs
9. Jagannath Temple, Odisha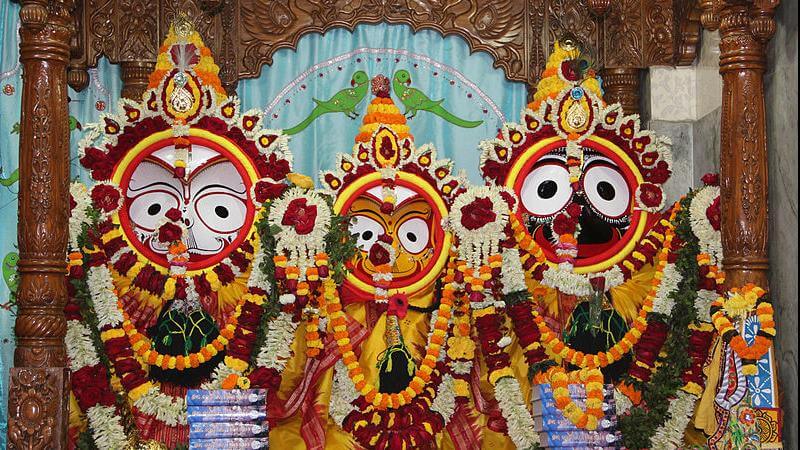 When it comes to the holy places in India, the city of Puri in Odisha appears first in the mind. This temple where Krishna meets his devotees in form of Jagannath has many astonishing facts and mysteries that make it even more spiritual. While Jagannath Temple is famous for its annual Rath Yatra, Sri Krishna Jayanti or Janmashtami is also celebrated with an unending enthusiasm here. What makes the Jagannath Temple so unique is that Krishna's siblings, Balbhadra and Subhadra, are also worshipped here along with him.
Best features: The wooden and colorful idols of Lord Jagannath, Balbhadra, and Subhadra
10. ISKCON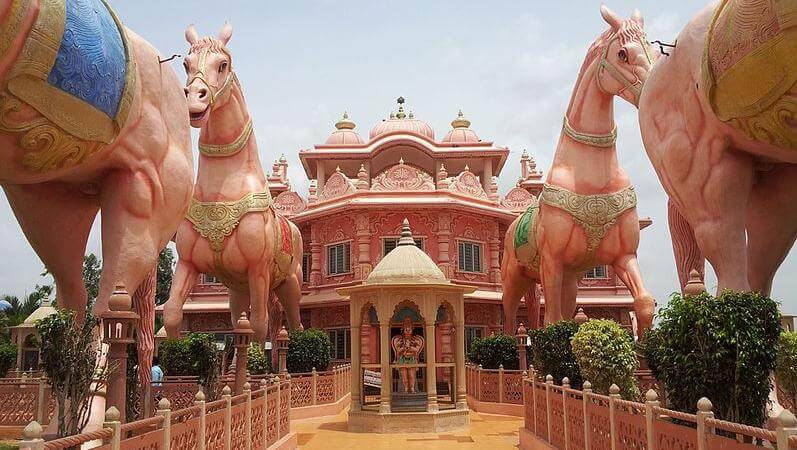 The International Society for Krishna Consciousness (ISKCON) is an organization that started Hare Krishna Movement in India and across the world. There are over 850 ISKCON temples throughout the world and all of them are world famous for their Janmashtami celebrations. Every year, the ISKCON community has massive plans for Janmashtami celebrations. The temple complex is beautifully decorated and so is the idol of the lord.
Best features: Fanfare, Maha-aarti, Prasadam