Kung-Fu Nuns Are The Newest Thing On The Internet Today
UPDATED Sep 21, 2018
1.4K Views
You see it in memes, campaigns, celebrities endorsing it and everywhere else. Gender Equality is something we have been fighting for since forever. Sure, there has been efforts in making this revolutionary change, but you'll be surprised to know that the real action is happening in Druk Gawa Khilwa Nunnery in Kathmandu, Nepal. A nunnery filled with women between the ages of 10-25 where they learn the most masculine and deadly form of martial art, Kung Fu.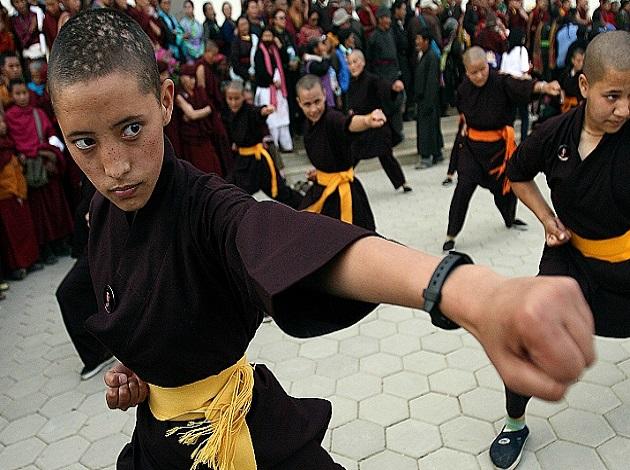 This change of thought only happened when his holiness, Gyalwang Drukpa witnessed it himself in Vietnam, where nuns armed with swords practiced religiously and tediously for hours long. It was then brought to Nepal and now with an army of 350 nuns there was no stopping.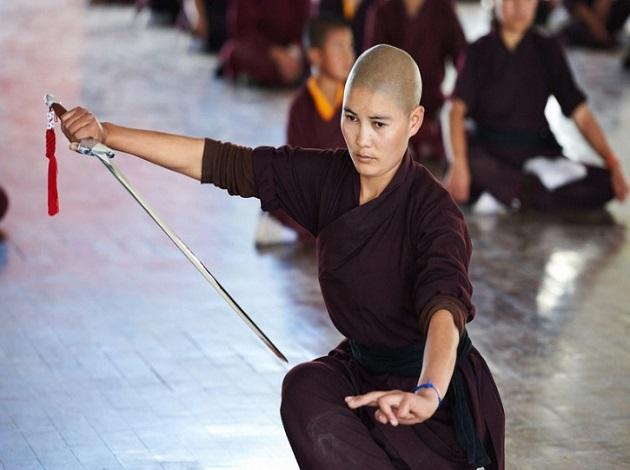 They trained hard, using sabres, swords and metal bars. Not only did they practice kung fu, they were even encouraged to learn the usual skills a man learns to possess, from plumbing, electrical fitting, typing and driving 4x4's. These women are empowered, independent and confident. When Nepal was hit by the earthquake instead of fleeing to safety these women brought it on themselves and set up camps to aid survivors, pulled rubble to clear paths and distributed food and water.
Which raises the point that gender equality doesn't depend on a place but on the mindset of the people. If these nuns can find it in themselves miles away from civilization, we should be in absolute awe of their sheer determination and perhaps learn to break the stereotype one brick at a time.