12 Last Minute Valentines Day Ideas For Chicago
* Disclosure: This post may contain affiliate links, which means we may receive a commission if you click a link and book something (there is never any extra cost to you for using these links).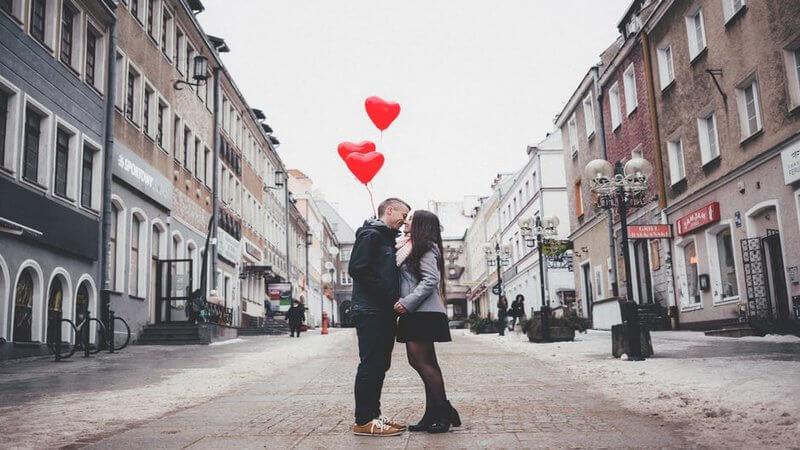 Life gets you too busy sometimes and it usually is the eleventh hour when hell breaks loose, and you find yourselves contemplating ways not to disappoint your partners. Sounds like the story of life? Listed below are 12 last minute Valentine's day ideas for Chicago that will rescue you and make sure you and your partner have no FOMO!
1. Start the day with a hearty breakfast at "nana"
Nestled in the cutesy neighborhood of Bridgeport, nana is a restaurant that features a specialized menu for breakfast, lunch, and dinner. The Po Boy and Plantain sandwiches, accompanied by some Hot Coco with coconut milk or their delicious coffees will set the mood just right for you two. What's more? All their food is absolutely organic!
Address: 3267 S Halsted St, Chicago, IL 60608, USA
Contact number: +1 312-929-2486
2. Take a romantic stroll at the Alfred Caldwell Lily Pool
Also referred to as the Lincoln Park Lily Pool, this place is a park donning the early 20th-century Prairie School landscape architecture. The Lily Pool and The Conservatory & Gardens are sweet spots just to soak up the tranquility of this park. You can even take guided tours if the park interests you further. This is one place that certainly is unique talking about Chicago valentine's day 2018.
Address: 125 W Fullerton Pkwy, Chicago, IL 60614, USA
Contact number: +1 773-883-7275
3. Get some adrenaline rushing as you skydive in the middle of the quad cities and Chicago
If you are looking something phenomenally mad to do with your adrenaline junkie of a partner, then dive from the skier over two regions! That's right skydiving on Valentine's Day will not only be memorable but also strengthen your bond over this craziness. There are a number of skydiving agencies, you just have to holler at and choose a pick. If you are looking for adventurous Chicago Valentine's Day ideas, this is it!
4. Spoil her silly as she shops at the North Michigan Avenue to her heart's content
Good point, you don't have to work a lot here, just see the love of life getting happy by all the worldly pleasures! There's Chanel, Ralph Lauren, Louis Vuitton, Giorgio Armani, Burberry and (the much-needed) La Perla at this avenue. Just make sure you are carrying your credit card!
Must-Try: Chicago Cruises
5. Sign up for some rejuvenating therapies at the Cowshed Spa
Not your average five-star spa, the Cowshed Spa in Soho House Chicago is cozy, more intimate and has a rustic decor that adds to the snug ambiance! The Evening Primrose Body Wrap is one of the most indulging therapies here, but if you want some other things lined up, a classic pedicure will make you pretty fabulous too.
Address: 113 N Green St, Chicago, IL 60607, USA
Contact number: +1 312-754-6915
6. Go skating at the Millennium Park
If you and your partner are suckers of old-school romance, some skating at the Millenium Park is sure you to make you two grow fonder for each other. Considering Valentine's Day, the park will be lit and decorated especially giving a nice facelift to the park.
7. Sign up for a dance class
Yes! It doesn't matter if you have two left feet, the last-minute enrollment at one of the many dance classes in Chicago is going to make your partner think you have put in a lot of work! The Old Town, West Town, and Lincoln Park areas are saturated with dance classes featuring Valentine's Day Specials.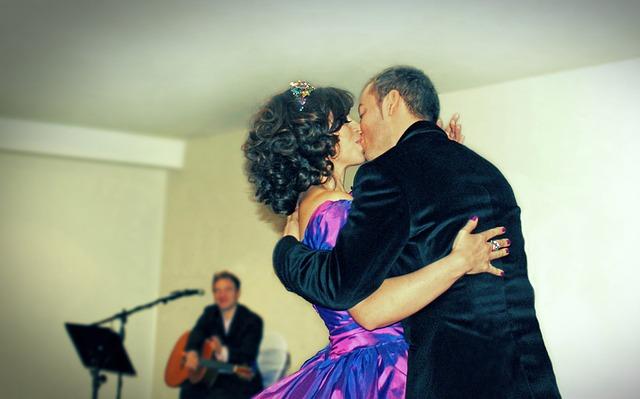 Image Source: Pixabay
8. Vintage-y dinner at the Bavette's Bar & Boeuf
Red leather sofas, elegant table lamp shades, and sparkly chandeliers bring out the French flair of this steakhouse! Even the menu is stylish with bar and boeuf sectioned into sparkling, classic and old-fashioned. Order anything off the menu, everything is bound to be delicious. The chocolate cream pie from the desserts deserves a special mention! The restaurant has been patent on the list of the best Valentine's day Chicago restaurants.
9. The Orchid Show: read flowers, fragrance, and romance
One place that can be really enlightening is the Chicago Botanic Garden. How often do you even visit a botanic garden now?! Make it a point to visit Asia in Bloom:
The Orchid Show that will ascertain a slip into serenity and beauty!
Address: 1000 Lake Cook Rd, Glencoe, IL 60022, USA
10. Enjoy conversations over coffee at the 3 Arts Club Cafe
If you and your partner are not too big on extravagant Valentine's dinners, a coffee date can be a lovely idea. The 3 Arts Club Pantry & Espresso Bar is where you can grab an invigorating 3 Arts Club Café coffee blend. They have some great options in cold-press juices too if either of you is into fitness. Some nibbles of donuts and pastries to go with seem just perfect.
Address: 1300 N Dearborn St, Chicago, IL 60610, USA
11. Go bowling at the Lucky Strike
Friendly competition is a definite upper in a relationship. Get some sparks flying as you two or even your friends knock some pins off at the Lucky Strike. These places also serve some delicious cocktails to keep your bowling game going strong! If you can't deal with the competitive anxiety there are some more hall games, you can consider here.
Address: 322 E Illinois St, Chicago, IL 60611, USA
Contact number: +1 312-245-8331
12. Head to the Chicago Auto Show
Girls, this one for you! The Chicago Auto Show is the perfect event to take your guy to and show your love (because you don't really want to go there!). After all the roses, chocolates, candlelit dinners, your guy sure deserves this one! This year the auto show will go on from February 10th to 19th, and not surprisingly, it's on the list of things to do in Chicago in February 2018.
This list, albeit last minute, is sure to make you two have one cherishing Valentine's Day! What was your pick? Let us know in the comments section below!