Lesser Known Attractions In London - Explore the Unseen
* Disclosure: This post may contain affiliate links, which means we may receive a commission if you click a link and book something (there is never any extra cost to you for using these links).
London is much more than just a city. It's a state of mind, a way of life. You can never leave the city without the longing to return. When you do return to this effervescent metropolis and are ready to look beyond the touristy facade, the real city starts revealing itself to you.
Are you ready to see the hidden London? The one where locals go for a break? Here are our suggestions for lesser known attractions in London that are grossly underrated and under-visited too.
Not so Famous Parks, Greens & Trails:
1. Camden Physic Garden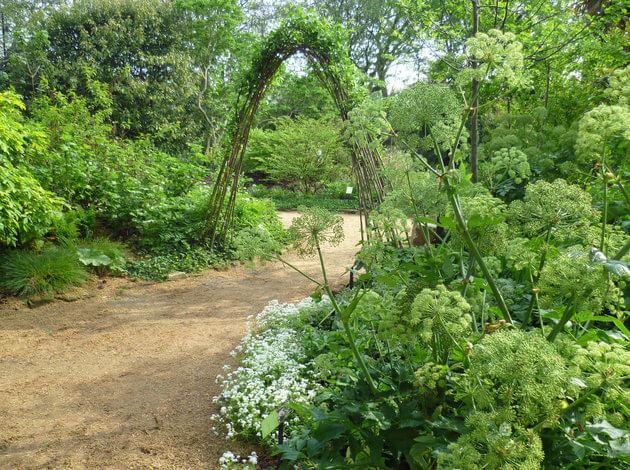 Image Source: Charlie Dave/flickr.com
Founded in 1673, this one is London's oldest botanical garden and it has still retained much of its Victorian glory. Its beautiful four acres are home to Britain's largest olive tree, one of the world's oldest rock gardens and scores of rare, medicinal plants. Also check out the ethnobotany section for an interesting insight on the botany of various ethnic groups and cultures.
2. Camley Street Natural Park
3. The Thames Path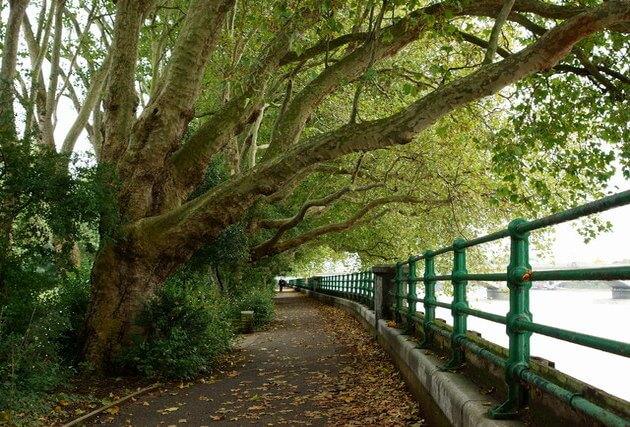 Image Source: geograph.org.uk
The Thames path is a 40 mile stretch through London (part of a 180 mile long national trail along the River Thames) that encompasses a number of famous and lesser known attractions. Hire a bike and set off on an urban adventure to discover some unique places along the path. You'll find Charles Dickens' favorite pub and many such small undiscovered treasures that you would have missed otherwise.
Some Hidden Museums in London:
1. The Cartoon Museum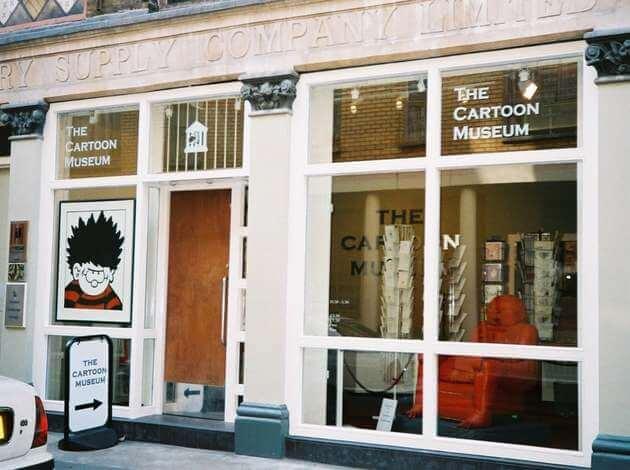 Image Source: yelp.co.uk
Full of quirky revelations, the cartoon museum might not be as popular as its neighbor British Museum but it makes for a great visit if you are a comic book fan. Discover British caricatures, cartoons, animation and comics dating from 18th century till date. Not just for the kids, this museum has many thought provoking cartoons for adults too. If you want to go off the beaten path in London, check out this museum.
2. Tate Britain
3. John Ritblat Gallery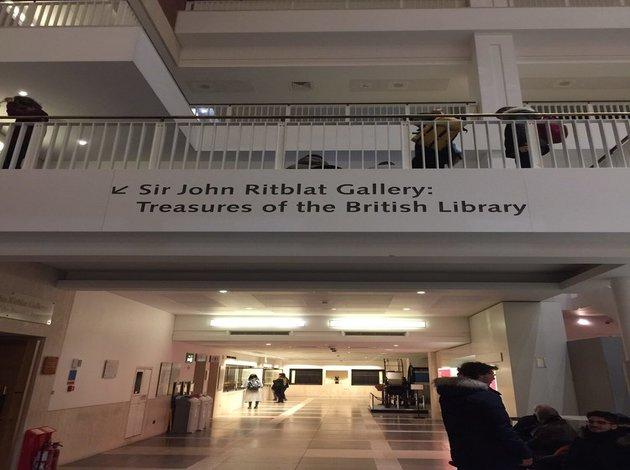 Image Source: yelp.co.uk
It's a shame that this gallery isn't visited often. It is home to invaluable treasures like Shakespeare's First Folio, Leonardo da Vinci's notebook and Gutenberg's bible from 1455. This unseen part of London is a treat for any literary fan, entry to this gallery is completely free of charge. So visit the gallery to find the hidden treasures of London.
Undiscovered Palaces:
1. Kew Palace
Not to be Missed Churches:
1. St Pancras Old Church and Garden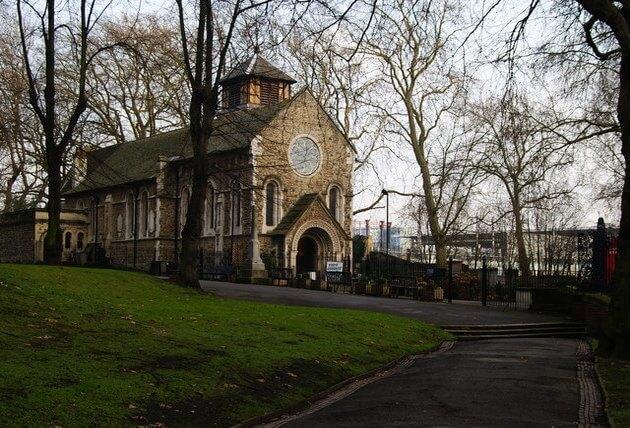 Image Source: geograph.org.uk
The St Pancras Church has been witness to many incidents and historic events over its long life. Of particular interest here is the altar that dates back to the 6th Century and the graveyard under the tree that has a very interesting story. Also not to be missed is Soane family mausoleum built by Sir John Soane that also inspired Sir Gilles Gilbert Scott to make the famous red telephone box of London.
2. Temple Church
Hidden Markets & Neighborhoods:
1. Gray's Antiques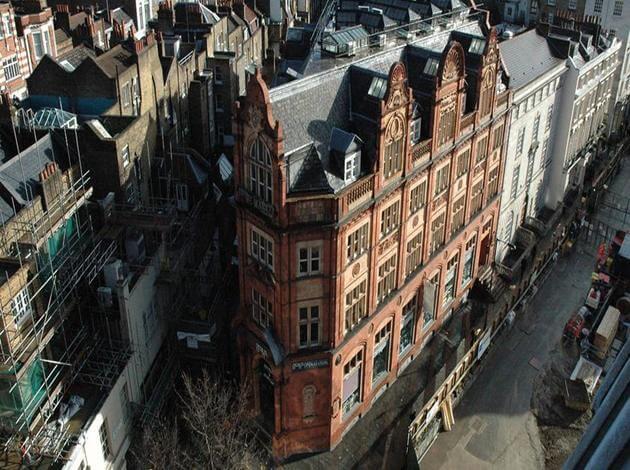 Image Source: Facebook.com
The epicenter of London's bustling antiques trade, this market is nothing short of a mecca for art and antique lovers. You will be able to find everything ranging from South Asian art to home utility stuff at this fantastic bazaar. It is so easy to get lost in its peculiar vibe!
2. Borough and Maltby Markets
3. Camden Passage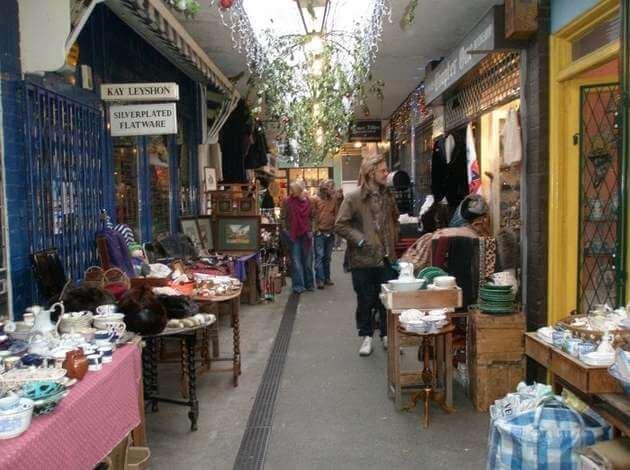 Image Source: yelp.co.uk
A treasure trove of cafes, vintage shops and boutiques, the Camden Passage is where Londoners go to unwind. A real treat for lovers of quirk, this place is full of interesting stuff like curios, war memorabilia and fun party outfits. Don't forget to include this hidden gem of London in your itinerary.
4. Little Venice