9 Lesser Known Restaurants in Goa You Must Try
* Disclosure: This post may contain affiliate links, which means we may receive a commission if you click a link and book something (there is never any extra cost to you for using these links).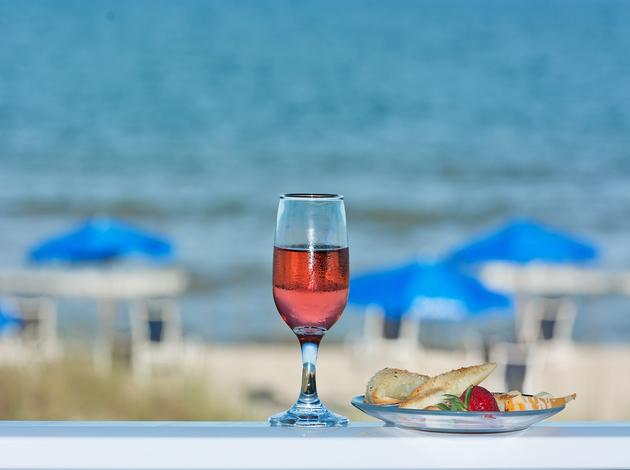 Image Source: freeimages.com
Goa's coastline is dotted with coconut trees and shacks. There is no dearth of places to eat here even though you might grow a grey hair or two waiting for your food. From king prawns goan style to fine French cuisine, Goa is a gastronomic paradise in its own right. Sure, you must have been to most of the shacks on your favorite beach and then some. But if you're truly looking for some great lesser known restaurants in Goa, here is our list of the hidden gems that you might not know about.
1. Bomra's
Address: 247 Fort Aguada Road, Candolim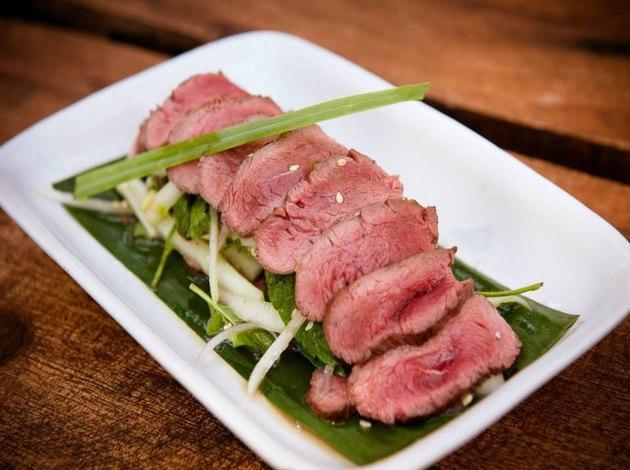 Image Sourec: zomato.com
Just one visit here will have you waxing lyrical about Bawmra Jap's inspired Burmese cuisine. The ambiance of the place might not be over the top but at Bomra's, the food does all the talking. Little wonder then that it boasts of such a loyal clientele.
2. La Plage
Address: Ashwem Beach , Near Papa Jolly Hotel, Morjim, Arambol, Goa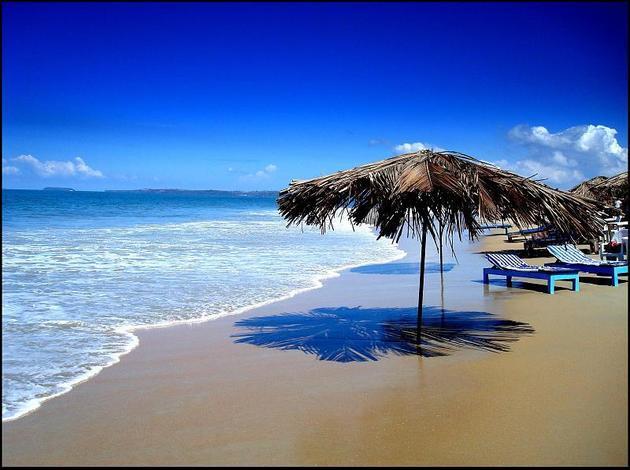 Image Source:Wikimedia Commons
You don't have to go too far for fine French cuisine. La Plage serves up eclectic dishes in its fairytale shack that has been done up tastefully. Its quite a drive if you're staying in North Goa but worth every dark mile you drive on the curvaceous Goa roads. Don't be surprised if the owners themselves walk up to your table for feedback.
Check Out These Best Vegetarian Restaurants in Goa
3. Zooris
Address: Anjuna Beach ( extreme North end) | Anjuna, India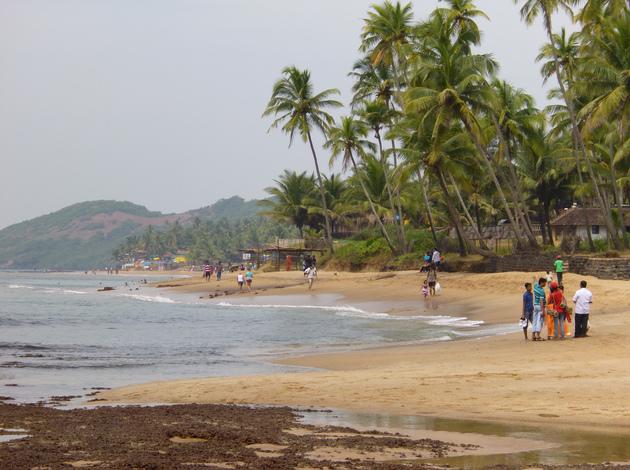 Image Source: Jason Rogers/ Flickr
For the most spectacular sunsets in Goa, Zoori's is the place to be. It's been around for ages and has quite a character to it. The hummus and pita here are relish-worthy and the gooey chocolate is your ticket to heaven. Zoori's does not try too hard and that is the charm of this place; its laidback vibe and attitude.
4. Chef Fernando's Nostalgia
Address: H. No. 608, Near Our Lady Of Snow Church, Raia, Goa 403720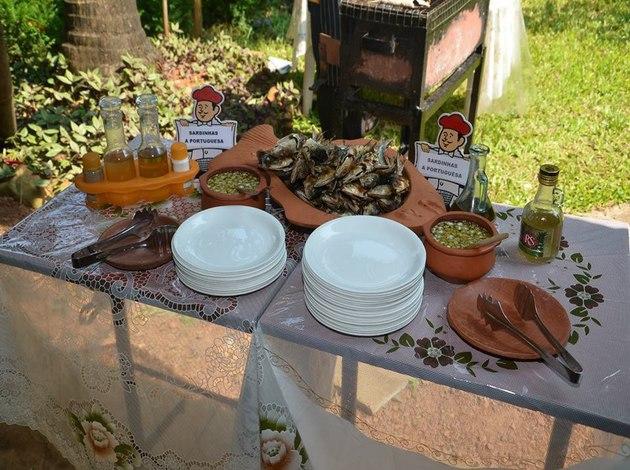 Image Source:zomato.com
In the sleepy village of Raia, you will find the most heartwarming Portuguese and Goan cuisine that will make you feel lucky to have discovered this treasure. Hand ground spices and ancient recipes will work their magic on your taste buds. This place scores full marks for authenticity.
5. A Reverie
Address: Holiday Street, Gaura Waddo, Calangute, Goa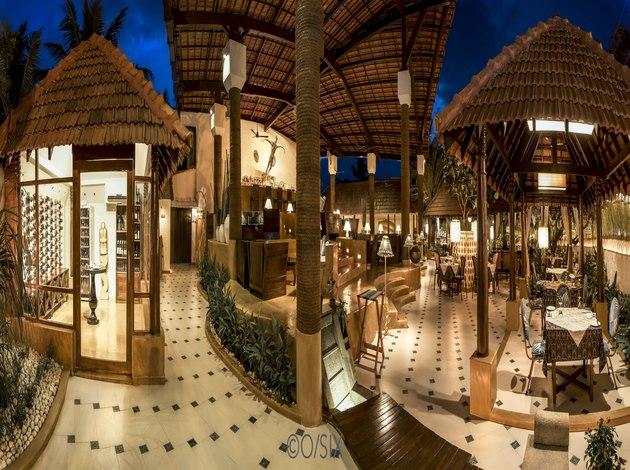 Image Source: zomato.com
Stylish and contemporary, A Reverie glams up European fare for you. The décor is simple yet classy and the food is right from the heart. Try the Wasabi Avacado Guacamole and the Chicken lollipops. Their cocktails are great too.
6. Venite
Address: 31st January Road, Panaji, Goa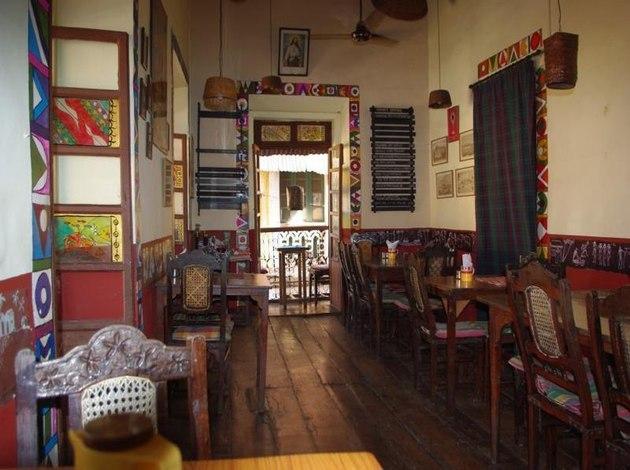 Image Source: zomato.com
Going back to 1855, Venite is a veteran in Goa's culinary scene for sure. Go classic here : Vegetable vindaloo, chouricos and toffee almond cheesecake. Venite's rustic Goan cuisine will win you over. Choose a balcony table and enjoy the best goan food in Goa.
Plan a trip to Panaji with our Panaji trip planner
7. Artjuna
Address: Monteiro Vaddo, Anjuna, Goa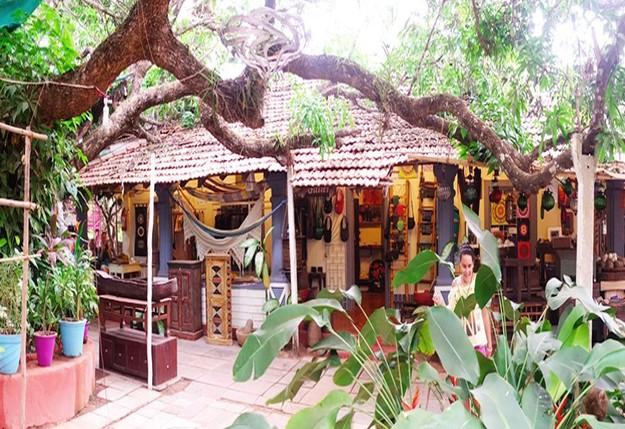 Image Source: artjuna.com
This vegetarian restaurant in Goa is quite unassuming and you can tell that it doesn't believe in conformism. But once you get a bit comfortable here, you won't want to leave. They serve Israeli and Mediterranean cuisine but fret not, they have a lot up their sleeve to please you.
8. Palacio Do Deao
Address: Opposite Holy Cross Church, Quepem.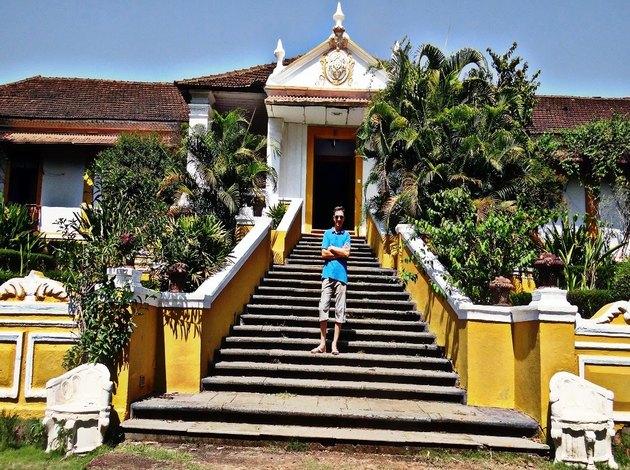 Image Source: youtube.com
This 18th century mansion makes for the perfect venue for the Goan delicacies that Celia Vasco Da Gama serves up with much passion. You will be served in a vintage covered courtyard that is surrounded by greens. The chef has kept the legacy of Goan cuisine alive and that is the biggest pull of this place. This one's open for lunchtime only.
9. Fiesta
Address: 7/32, Saunta Vaddo, Baga Beach, Baga, Goa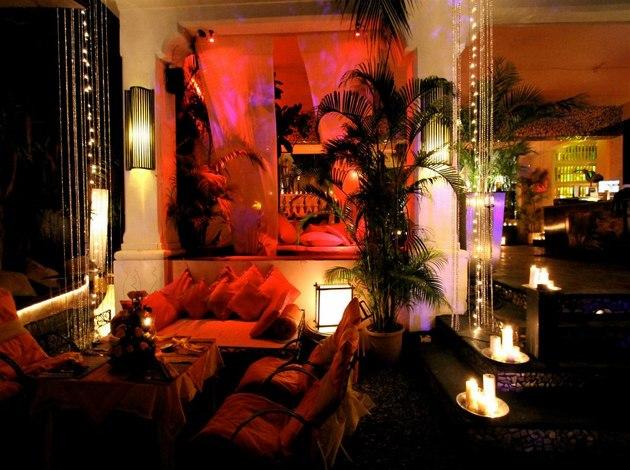 Image Source: fiestagoa/facebook
If you're one of those few who love to dress up in Goa, Fiesta is the place for you. Even if you're the lazy kinds, don't miss this best restaurant in Goa in the labyrinth of wannabes at Baga. Try the best seafood in Goa, lobster or the prawns or just anything else for that matter- you won't be disappointed.
These lesser known restaurants in Goa have quietly captured the fancy of foodies and locals. Do you know any that deserve to be on this list?
You May Also Like :
How To Look Like a Million Bucks in Goa
10 Tips on What Not to Wear in Goa