20 Best Live Music Cafes In Delhi
* Disclosure: This post may contain affiliate links, which means we may receive a commission if you click a link and book something (there is never any extra cost to you for using these links).
Are you looking for live music cafes in Delhi for making this weekend happening?
Delhi has no dearth of good hangouts. But when you combine the iconic food of this region with some chilled beer or cocktails and live music, you have a recipe for a good evening. Many cafes and clubs are opening their hearts and their stages for new, edgy and alternative music. The result of this firecracker combination is these best live music cafes in Delhi that have become quite a crowd puller over the years.
If you're craving for some good music and chilled ambiance this weekend, we have 20 suggestions that will make you happy:
1. Downstairs at Zo
Beneath the quiet Mediterranean style restaurant is a treasure that attracts many music fanatics on a daily basis. Downstairs at Zo is known for its edgy performances and new talent.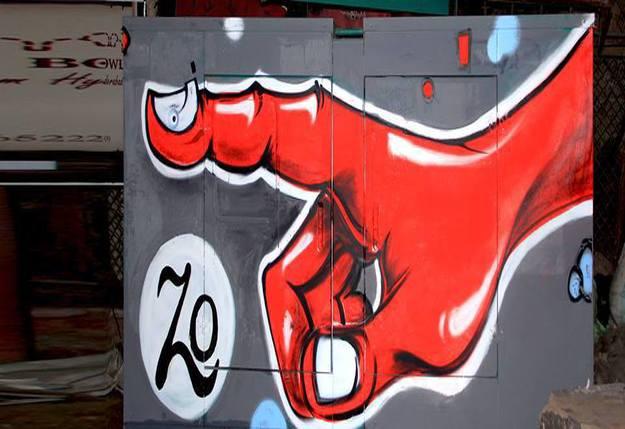 PC:Downstairs at Zo/Facebook
Good for: Varied genres
Address: 1, Haus Khas Village, Delhi
2. Zorba
Zorba has been gaining much popularity for its live concerts and performances. You will love the vibe and energy of young, upcoming artistes here.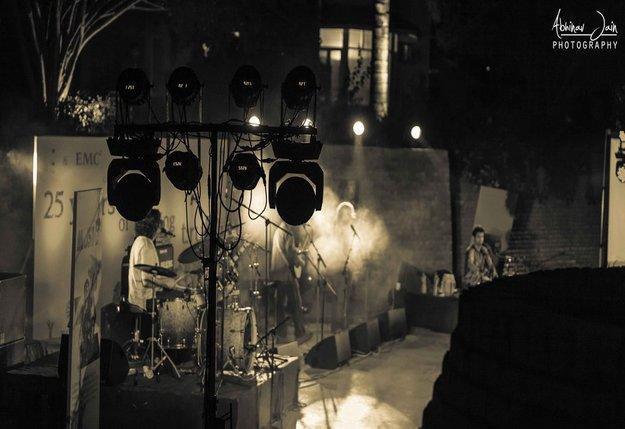 PC: zorba.co.in
Good For : Rock, Jazz, Sufi and Folk performances
Address: 166, MG Road, Sultanpur
3. TLR Cafe
There's always something fun happening at TLR. It holds amazing reggae performances on a regular basis.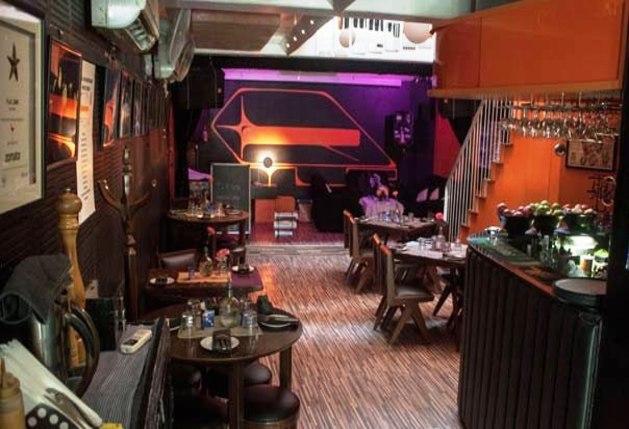 PC: zomato.com
Good For : Reggae music
Address: 31, Hauz Khas Village, New Delhi
4. Raastaa
Raasta cafe is a chilled out place that is very reggae at heart. It hosts powerful acoustic music performances too.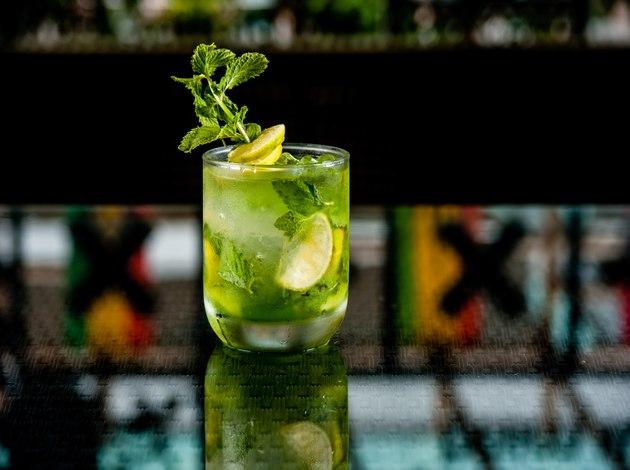 Good For: Reggae and Karaoke
Address: 30 A, 1st Floor, Hauz Khas Village, New Delhi
5. Turquoise Cottage
Somewhat of a legendary mecca for music lovers, Turquoise Cottage is a no brainer when it comes to good music.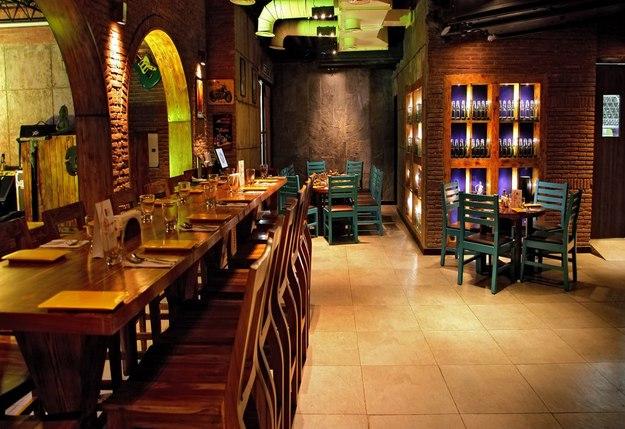 Good For : Rock
Address: MA-03 DLF Place Mall, Saket
6. Blues Café
As the name suggests, this live music cafe in Delhi is a great hangout for Blues lovers and the food and drinks here are simply delicious.
Good For: classic rock and blues music
Address: N-18, Outer Circle, Opposite Katurbha Gandhi Marg,Connaught Place, New Delhi
7. Manhattan
Manhattan has hosted some brilliant bands so far. Event though their show schedule is a bit erratic, it is quite a treat to be here.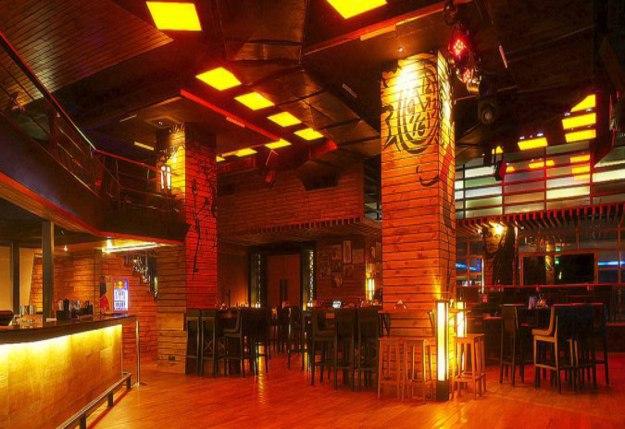 Good For : Indie music
Address: 1st Floor, Global Foyer Mall, Sector 43, Golf Course Road, Gurgaon
8. Vault Café
Vault Cafe has been around for a while and has withstood the tides of time. Check out their private vaults where you can get a few moments of privacy.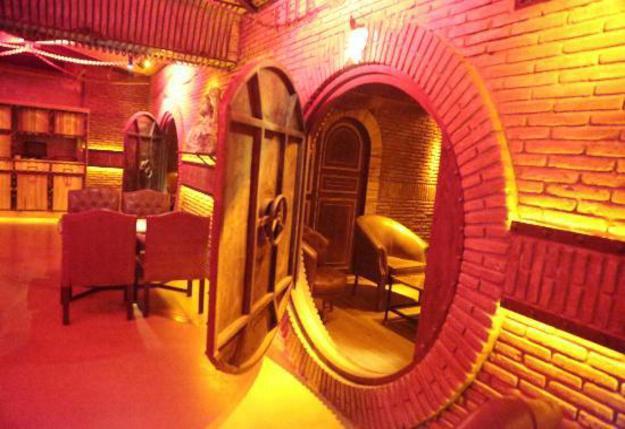 Good For: A mix of genres, upcoming artistes
Address: F-60, Second Floor,Connaught Place, New Delhi 110001
9. Striker Brewery
Chilled beer and good food to nibble on, you can't go wrong with Striker. Apart from the great music that is always playing in the background, Striker also hosts many live performances.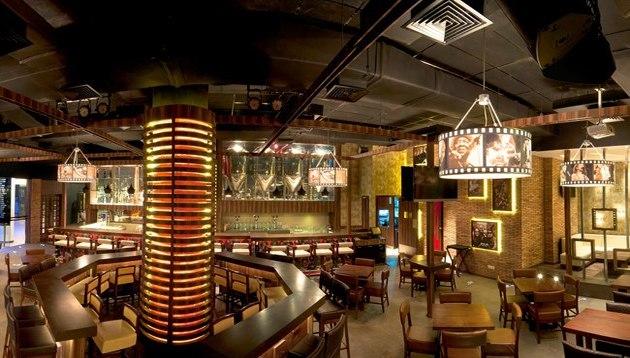 PC: zomato.com
Good For: Rock n Roll
Address: 23, 1st Floor, Global Foyer Mall, Sector 43, Golf Course Road, Gurgaon
10. Kitty Su
Kitty Su hosts some fantastic DJs from around the world. If you love EDM, this is the place to be.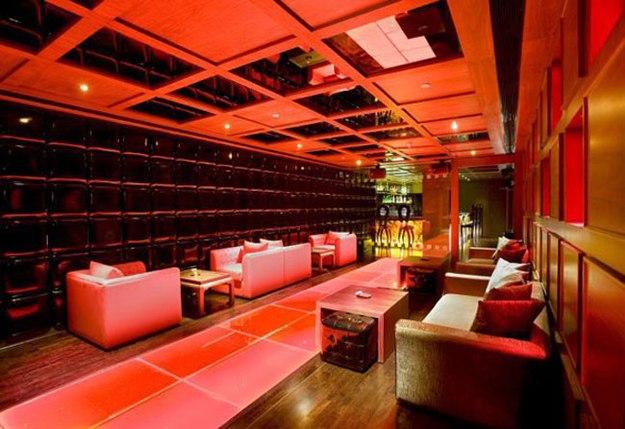 PC: zomato.com
Good For: Electronica and trance
Address: The Lalit, Barakhamba Avenue, Connaught Place, New Delhi110001
11. Out of the Box
Out of the Box, true to its name, does not believe in conforming. It hosts many new artistes who are experimenting with music and the dining experience is pretty out-of-the-box too.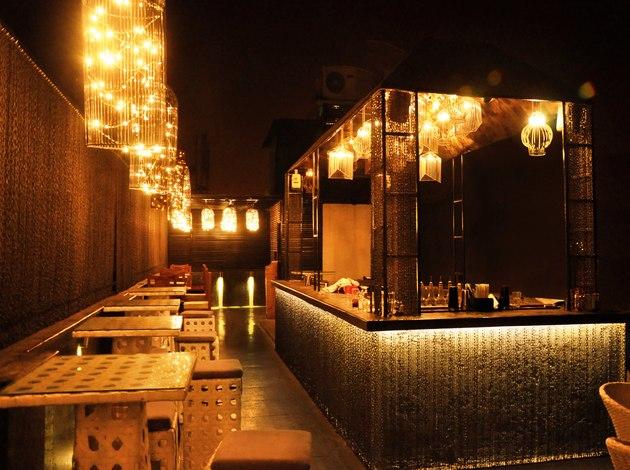 Good for : Acoustic music
Address: 9 A, Second & Third Floor, Hauz Khas Village, New Delhi
12. The Piano Man
Sophisticated and classy, the Piano Man will impress you at your very first glance. It plays some foot-tapping jazz and also hosts live concerts.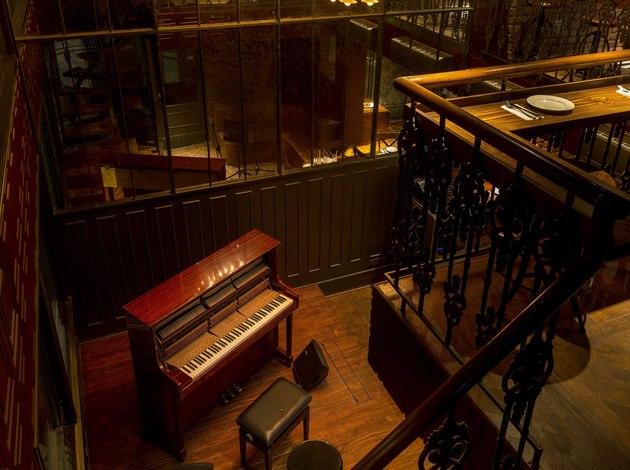 Good For: Jazz
Address:7/22, Ground Floor, B-6, Opposite Deer Park, Safdarjung Enclave Market, Safdarjung, New Delhi
13. Rumbar
Salsa lovers rejoice! This place plays latin music that will force you to shake your leg.
Explore all these cafes in Delhi by planning your trip with with our intuitive
Delhi Trip Planner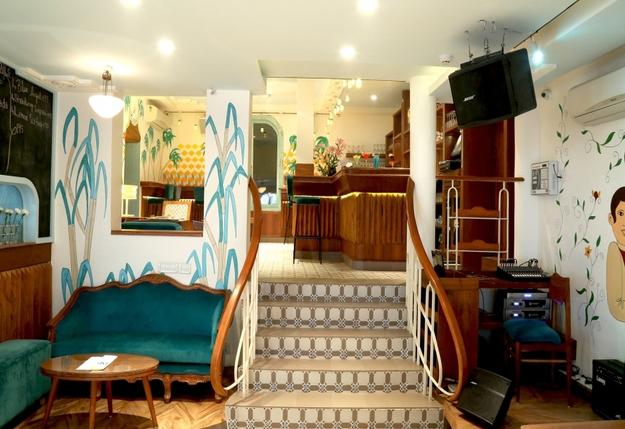 Good For: Latin music and funk
Address: Sri Aurobindo Marg, Block C 2, Ansari Nagar East, New Delhi, Delhi 110016
14. 100% Rock
You get what you're promised - 100% Rock. This place is almost like a pilgrimage for rock music lovers.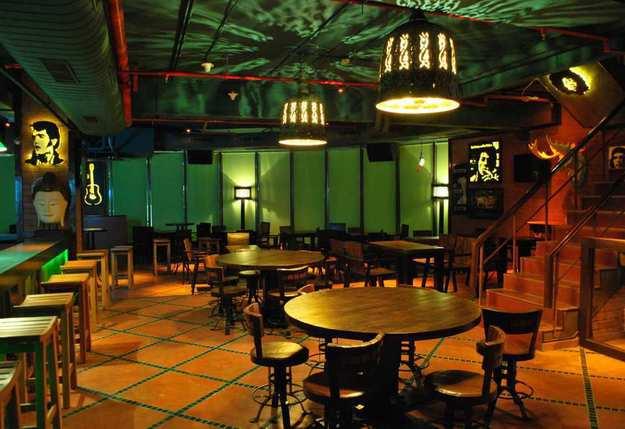 Good For : Rock
Address:3rd Floor, Ambience Mall,Vasant Kunj, New Delhi
15. Amalfi
Apart from the yummy pizza and spaghetti, Amalfi also hosts live music sometimes. The terrace ambiance is great for winter brunches.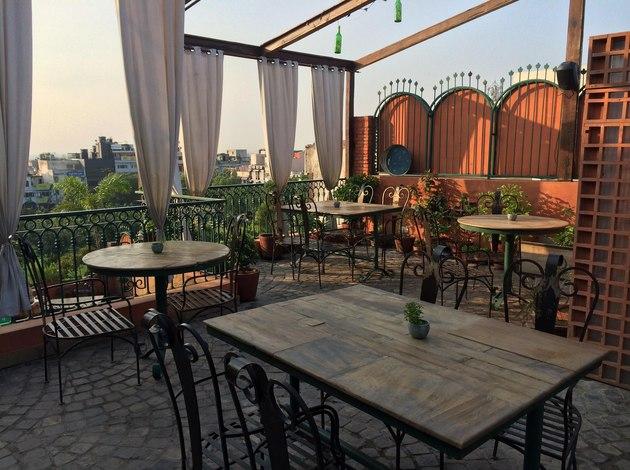 Good For : Violin Performances
Address: M-82, Greater Kailash (GK) 2, New Delhi
16. The Rose
This charming guest house is just too cute to be real. Cherry on the cake, this place also hosts acoustic performances now and then.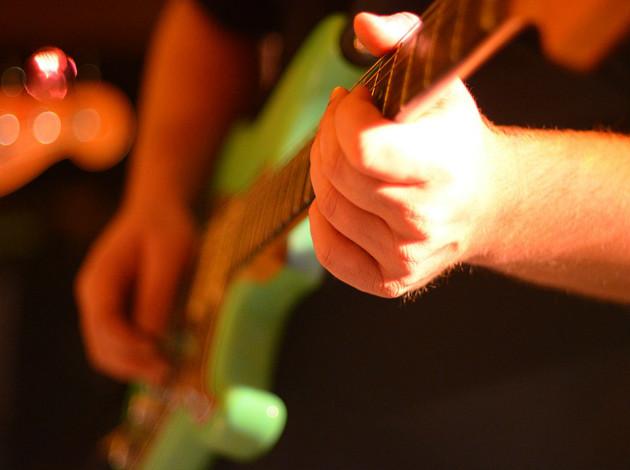 Good For: Acoustic performances
Address:T 40, Hauz Khas Village, New Delhi
17. Downtown: Diners and Living Beer Cafe
Downtown is all set to please you- crisp, cold beer and live bands playing your favorite songs will have you coming back again and again.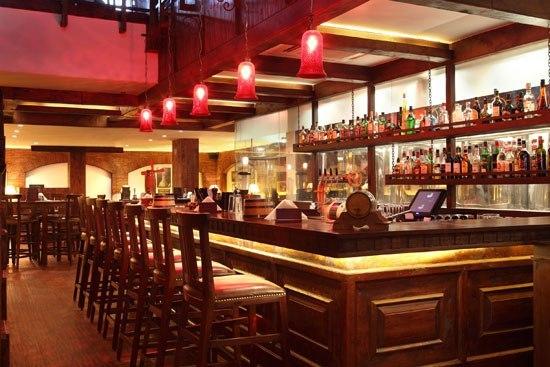 Good For: popular hits, rock n roll
Address: 34, Leisure Valley Road, Near Crowne Plaza Hotel, Sector 29, Gurgaon
18. Lodi
With an eclectic ambiance that is enhanced by natural greens, Lodi is made tastefully, keeping in mind the classy residents of the area. The live performances sound even more soulful because of the gorgeous surroundings.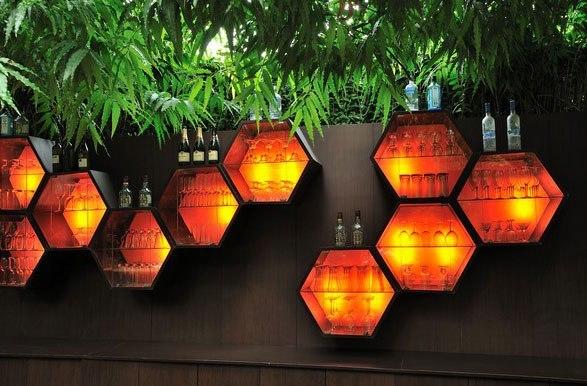 PC: zomato.com
Good for : Fusion and solo performances
Address: Opposite Mausam Bhawan, Near Gate 1, Lodhi Road, New Delhi
19. Soi 7
A popular venue for watching important matches, Soi 7 is known for its good playlist and occassional live music perfromances.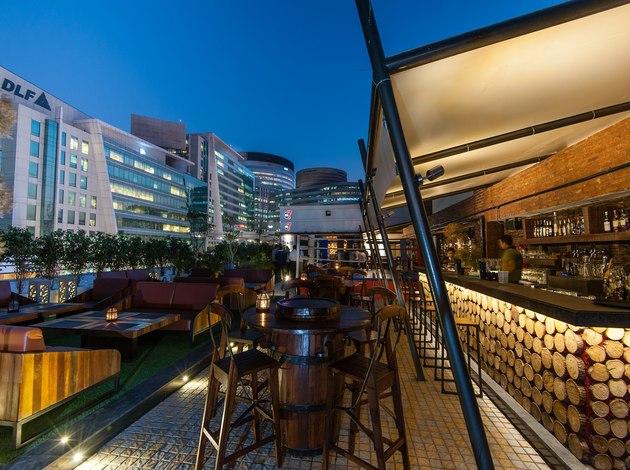 Good For: Techno
Address: 205-208 & 209 A, Cyber Hub, DLF Cyber City, Gurgaon
20. Moti Mahal
Moti Mahal is the stuff legends are made of. The food of this place needs no introduction but what makes the ambiance even better is the live qawalli that this place hosts.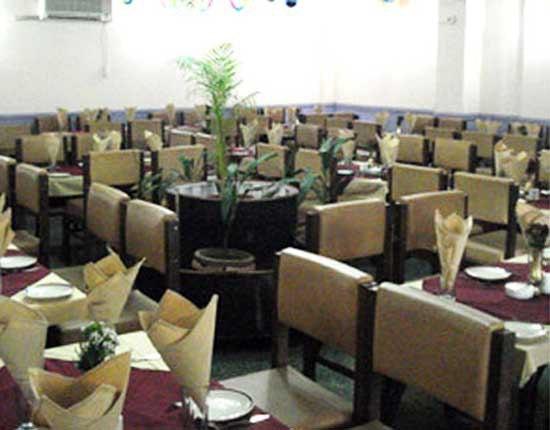 PC: zomato.com
Good for: live qawwali performances
Address: 3704 Netaji Subhash Marg, Delhi
Not all of these venues have live music playing every weekend. Do call and enquire before you visit. Luckily for you, Delhi is full of exciting options that are all set to please you with their great food, alcohol, and music!