15 Locations with Clearest Waters to Swim in the World
* Disclosure: This post may contain affiliate links, which means we may receive a commission if you click a link and book something (there is never any extra cost to you for using these links).
Nature across this globe never ceases to surprise us! There are places across the world where the swimmers will find themselves floating above the clearest of the waters. These water bodies are not just transparent but also suffused with marine life that renders them colourful and gay. Let us look at 15 locations with clearest waters to swim in the world:
1. The Maldives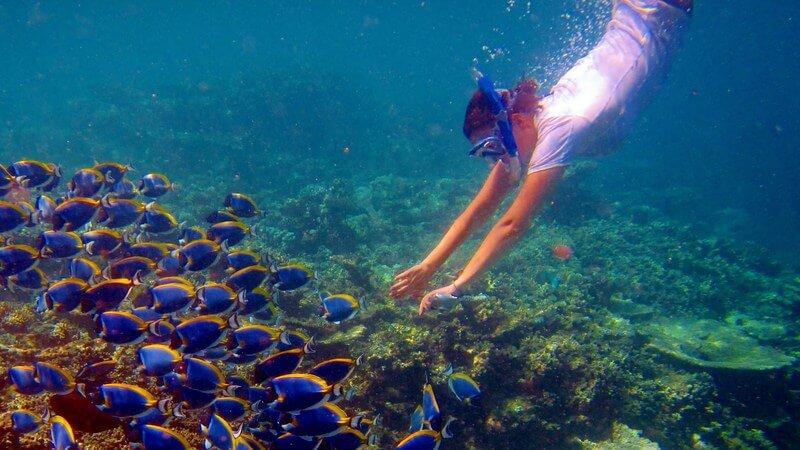 PC: Youtube.com
Maldives is surely a treat to the eyes and its beautiful beaches with the breathtaking blue colored water is surely what makes it a popular destination for swimmers. The crystal clear water and shallow lagoons are perfect for snorkelling, while the reef walls offer a kaleidoscope of sea life for more experienced divers.
2. Bodrum - Turkey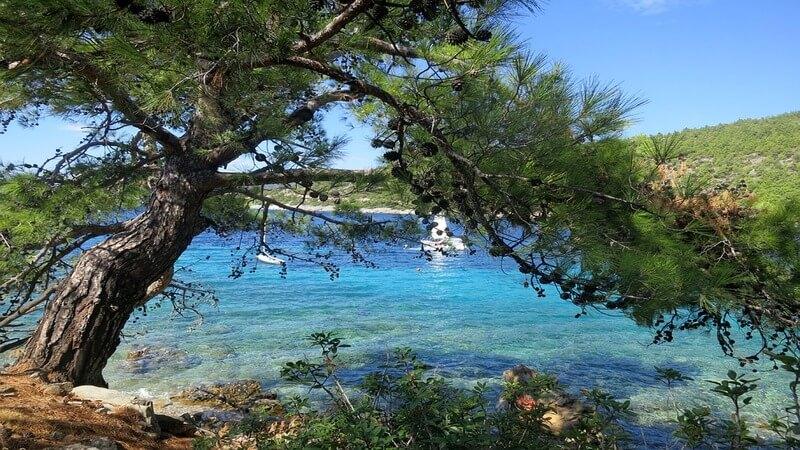 Bodrum's astonishing water bodies with crystal clear waters has witnessed many divers and swimmers in it so far and people who swim here often claim the clarity of water is such that boats seem to be suspended in the air!
3. Sardinia - Italy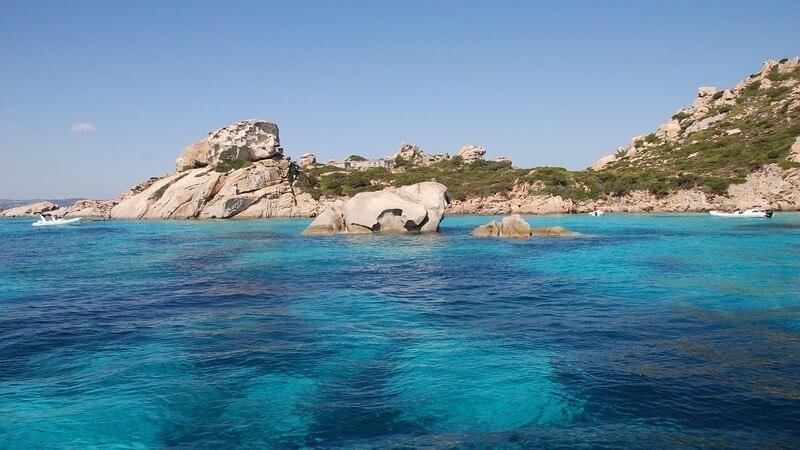 PC: Pixabay.com
This captivating and breathtakingly awesome island has always remained away from commercial tourism that has made it the jewel of the Mediterranean.
4. Sabah - Malaysia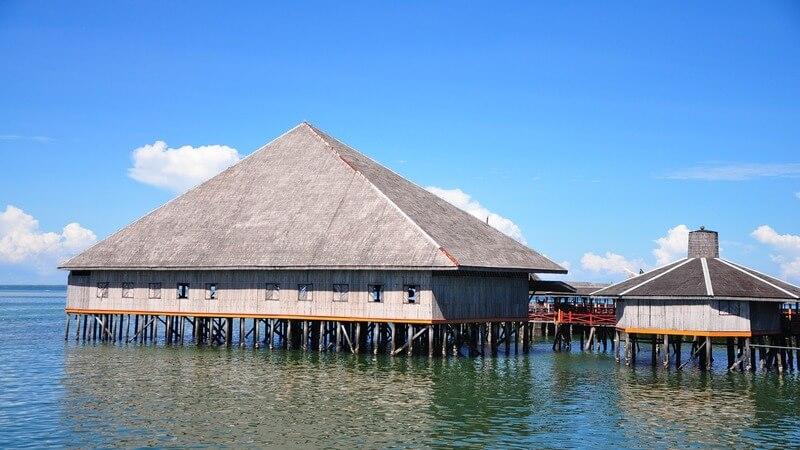 Beyond the coasts of Sabah lie a number of islands and coral reefs, including the largest island in Malaysia, Pulau Banggi which has become a huge diving attraction.
5. Jenny Lake - Wyoming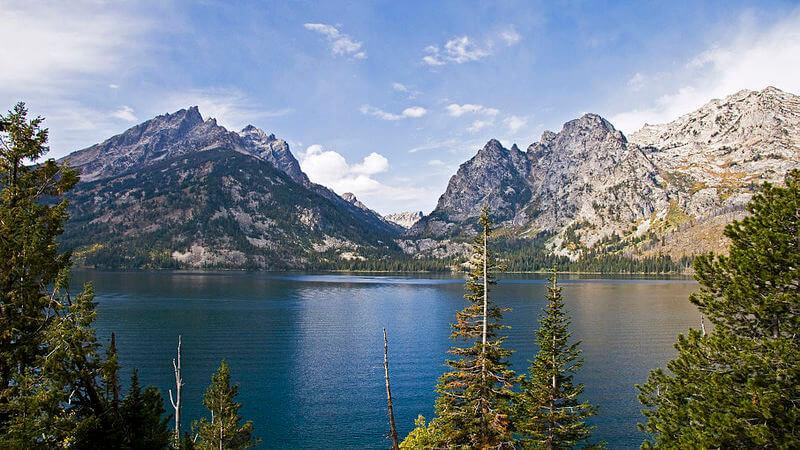 PC: Wikimedia Commons
Jenny Lake is located in Grand Teton National Park in the U.S. state of Wyoming. The lake was formed approximately 12,000 years ago by glaciers pushing rock debris which carved Cascade Canyon during the last glacial maximum, forming a terminal moraine which now impounds the lake.
6. Linapacan Island - Philippines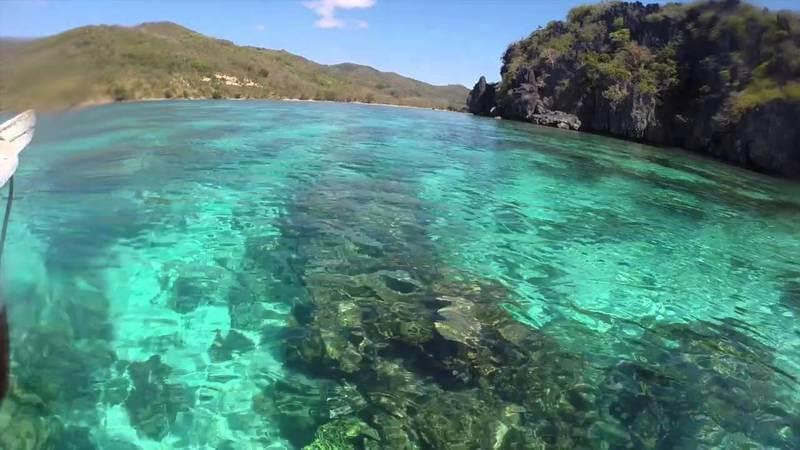 PC: Youtube.com
Linapacan island is one of the cleanest and the most scenic beaches across the world that merely has over 14000 inhabitants. The beautiful island is made up of crystal clear water and white sand which complements its beauty.
7. Peyto Lake - Canada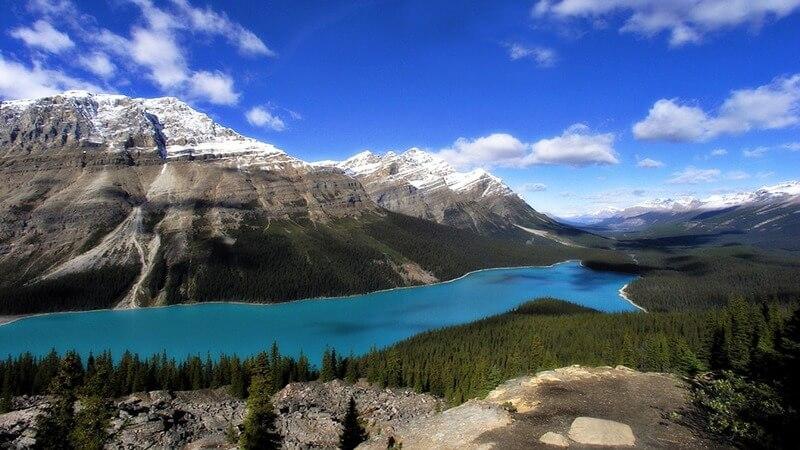 Peyto Lake is a gorgeous lake in Canada that might not offer the warmth and the feel of a beach, still it is one of the coolest and the most awesome destinations for all those who love swimming and taking a dip in the water for a refreshing day from everyday routine.
8. Panari Island - Japan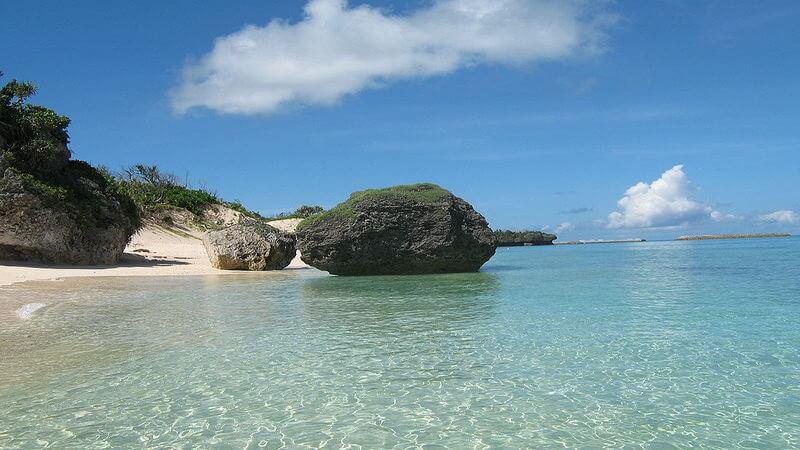 PC: Wikimedia Commons
Panari is well known for being one of the world's best diving destinations and has coral and marine life on a par with the Great Barrier Reef. Over 400 types of corals, 5 types of sea turtles, manta rays, whale sharks and all kinds of tropical fish species all live around Okinawa.
9. Lake Tahoe - Nevada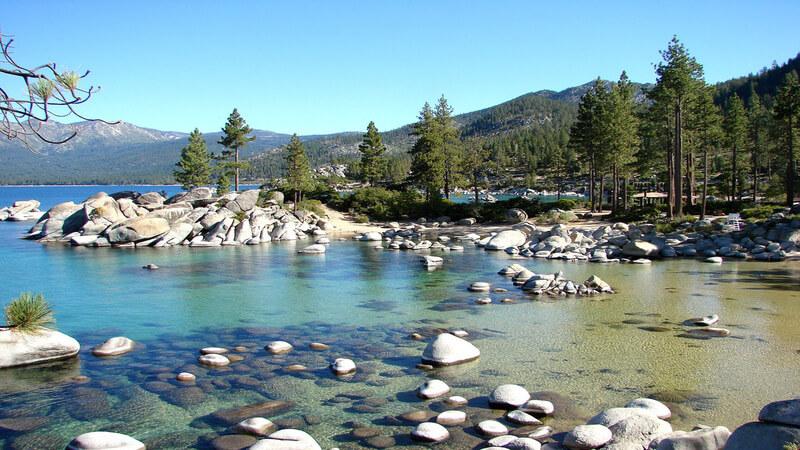 PC: Don Graham/flickr.com
Lake Tahoe is a large freshwater lake in the Sierra Nevada of the United States. It is known for the clarity of its water and the panorama of surrounding mountains on all sides
10. Primosten - Croatia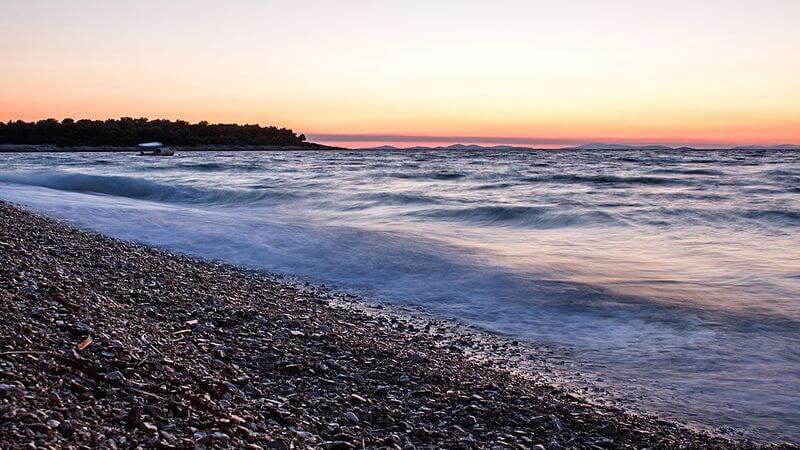 PC: Wikimedia
Primosten is a town in Croatia, and a part of the Sibenik-Knin County. The largest beach in Primosten is called Raduca, and its smaller part, Mala Raduca, is voted one of the 10 most beautiful beaches in Croatia and a gtreat place to swim.
11. George - Bermuda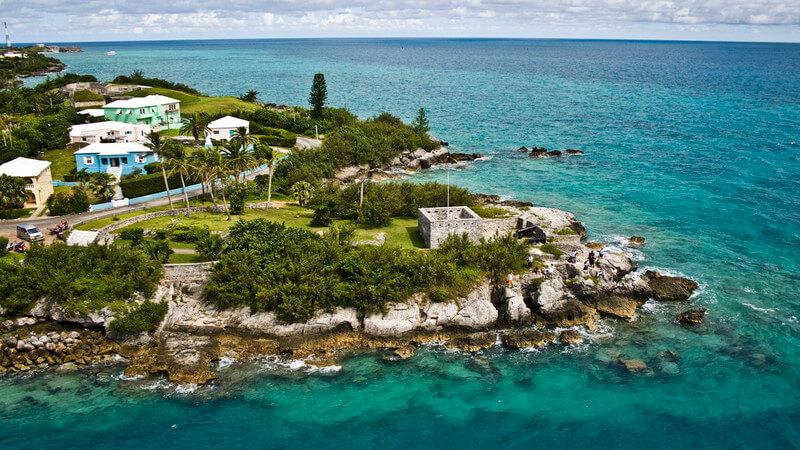 PC: JoshuaDavisPhotography/flickr.com
St. George town is steeped with history and was the first permanent English settlement on the islands of Bermuda and is often described as the third successful English settlement in the Americas. With some of the clearest waters to swim in it is one of the most coveted natural attractions to visit.
12. Hanauma Bay - Hawaii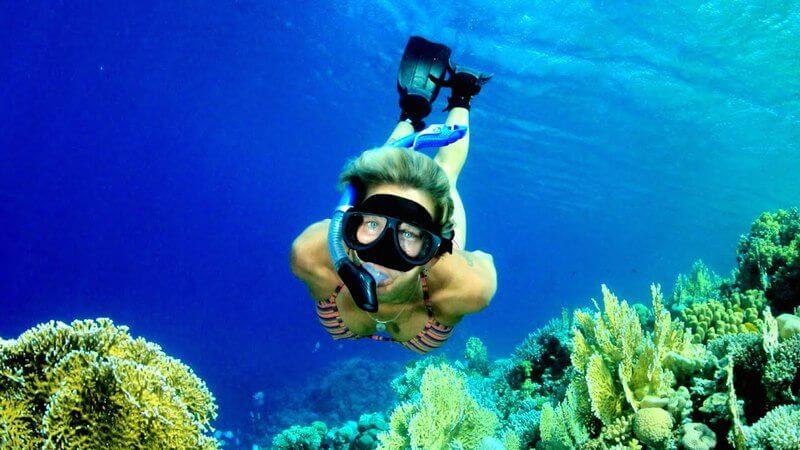 This well-protected bay boasts hundreds of tropical fish species, calm, clear waters and shallow depths allowing for great viewing. So many people have come here for so long that the fish in this bay do not feel threatened by visitors, allowing for close up encounters.
13. Crater Lake - Oregon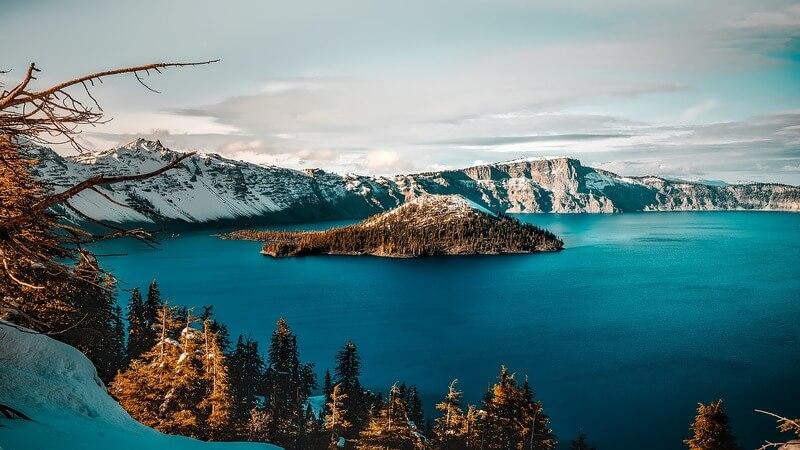 The gorgeous Crater Lake in Oregon is one of the most ancient lakes in the United States and is also known as 'Old Man of the Lake' as a full-sized tree which is now merely a stump stands out in the middle of the lake for more than 100 years. The isolated, beautiful and clear water lake was formed when the volcano named Mount Mazama collapsed around thousands of years ago.
14. Isla Holbox - Mexico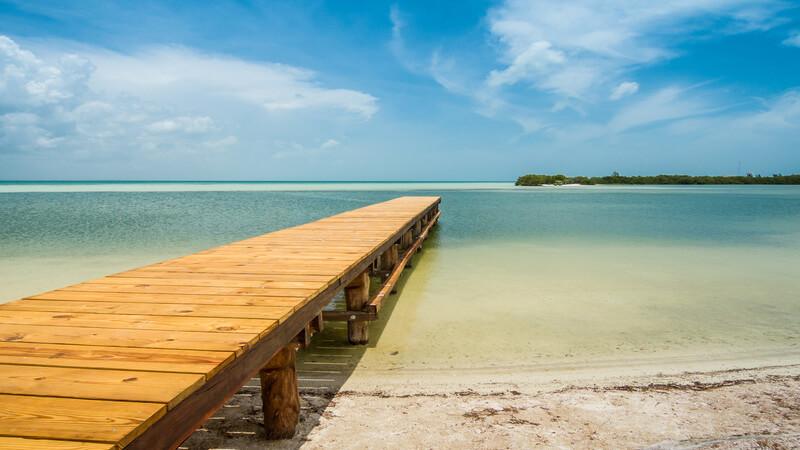 PC: dronepicr/flickr.com
The Isla Holbox is a breathtakingly awesome weekend getaway for all the swimmers and divers across the country for its shallow waters, empty, large and never-ending sea expanse, cool wind and more.
Also read : 8 Best Places where you can swim along with Whales and Sharks!
15. Corfu - Greece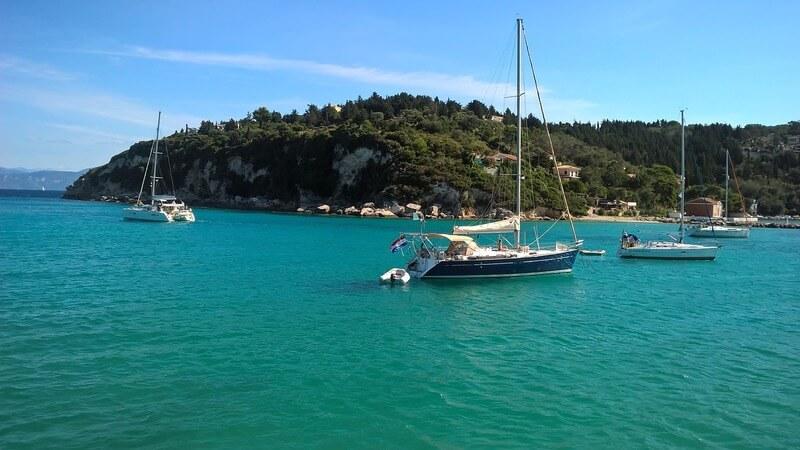 PC: Pixabay.com
Corfu is a Greek island in the Ionian Sea and is bound with the history of Greece from the beginning of Greek mythology. Its Greek name, Kerkyra or Korkyra, is related to two powerful water symbols: Poseidon, god of the sea, and Asopos, an important Greek mainland river. The island's history is laden with battles and conquests. Swimming in crystal clear waters here will only acquaint you more with history.
So which of these destinations would you like to visit to swim in those crystal clear waters?
You may also like to read: Coastal Towns in the World Incredibly Beautiful Lakes of India