6 Most Extravagant Luxury Cruises To Experience
* Disclosure: This post may contain affiliate links, which means we may receive a commission if you click a link and book something (there is never any extra cost to you for using these links).
Being bound to land can get a bit much sometimes, and the experience of being at sea can be a great relaxing and even introspective experience. The world is a massive place, and there is so much to see - why not do it in the classiest way possible, right?
Here are 6 of the most extravagant luxury cruises that ply the seas to give yourself the indulgent experience we all deserve, or at least, aspire to!
1. S.S. Maria Theresa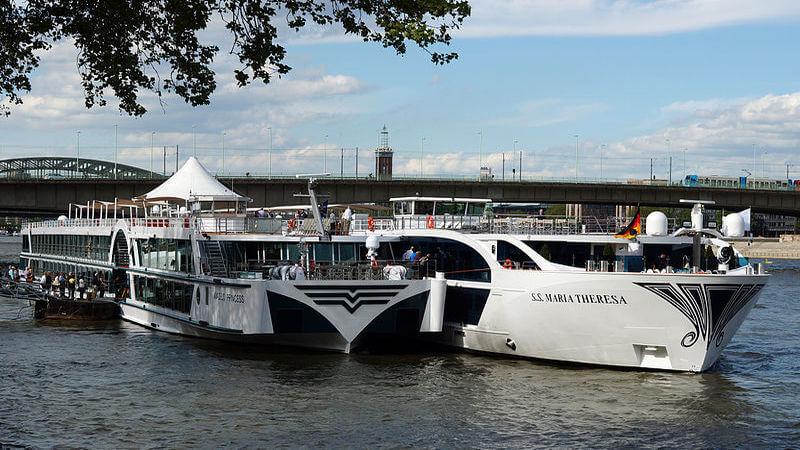 PC: Wikimedia Commons
This is new gold to strike - making its debut in 2015, the S.S. Maria Theresa is a majestic masterpiece, a sister ship to the S.S.Antoinette and S.S. Catherine. Pure indulgence at its finest is what you can expect from here - think a full-service bar in the public areas, French balconies and marble bathrooms for the individual suites and rooms, and a sundeck with a lifesize chess board.
2. Seabourn Cruise Line: Seabourn Sojourn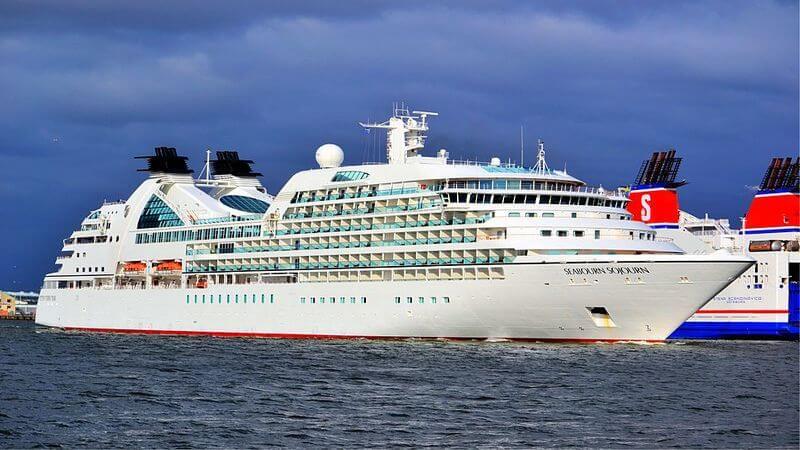 Relaxed socialising is the name of the game with the Seabourns new class of ships and Seabourn Soujourn, built second at T. Mariotti yard in Genoa, follows suit with the luxurious public spaces on board. Debuting in 2010 in the River Thames in London, a smartly executed living room replaces the conventional cruise ship lobby to create a comfortable space full of easy chairs, sofas and cocktail tables.
Theres also an open air Sky Bar, several open terraces and the biggest spa onboard any luxury cruiser in the world; a 11, 400 sq. foot blend of indoor and outdoor space sprawled over two decks. How can this get any better, youre wondering? There are also six jacuzzis and two pools to enjoy.
3. Crystal Cruises: Crystal Symphony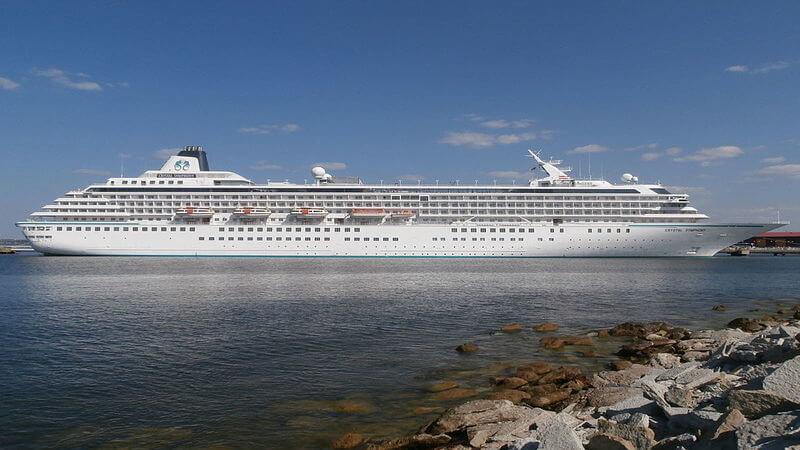 The on-deck jazz brunch onboard this luxury cruise ship is a thing of legend. The awe-inspiring ship also houses a 982-square-foot penthouse suite that has a dining area, bright with wall-length windows, and an actual pedestal sink made completely out of crystal.
4. Oceania Cruises' Riviera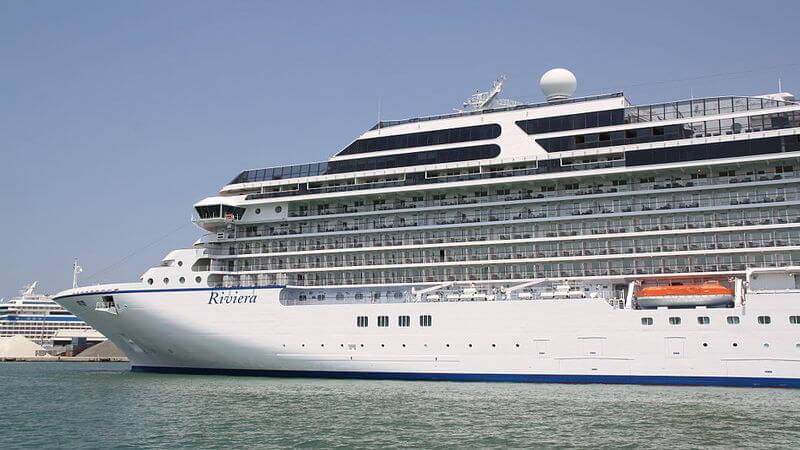 PC: Wikimedia
Falling under a "luxe lite" cruise line, this ones a la carte so get ready to make some good decisions. Theres a sprawling Canyon Ranch SpaClub, gym, Artist Loft enrichment center that offers arts and crafts instruction, beauty salon and a well-equipped Culinary Center, that is actually a cooking school at sea offering hands-on experience at 24 aspiring chefs.If youre not doing the cooking - even better! Make sure you work up an appetite.
5. Regent Seven Seas Cruises: Seven Seas Navigator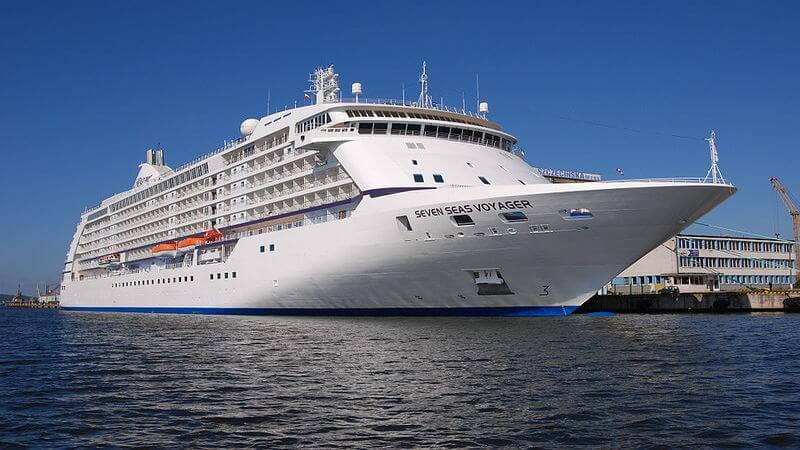 PC: Wikimedia
The 490 visitors onboard this luxury cruise, the smallest of the Regent lot, are treated to mind-boggling luxury. The Navigator enjoys all-suite accommodations, with a large sitting area, marble bathrooms and panoramic views of the sea.
6. Paul Gauguin Cruises' Paul Gauguin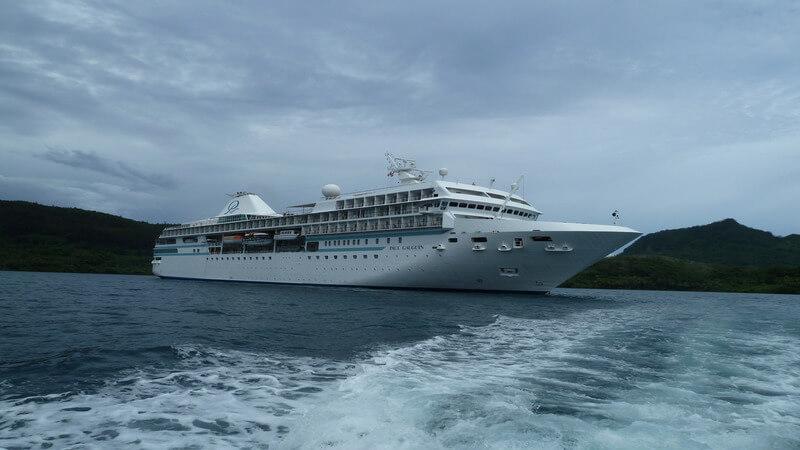 PC:Michael R Perry/flickr.com
This is definitely the place to celebrate a special occasion with your loved ones, and is an instant hit with anyone who patronises the onboard indulgences. Besides the run-of-the-mill facilities, this luxury ship also houses a state-of-the-art retractable water sports marina replete with windsurf boards, kayaks and Zodiacs, guest lecturers on topics ranging from anthropology to nature studies and even an onboard dive program offering certification from the Professional Association of Diving Instructors.
Whether you're soaking seaside or hitting the waves on your surfboard, we suggest you aim for the stars with a vacation on board one of these.