Malaysia Travel Tips - Things to Know Before You Visit
* Disclosure: This post may contain affiliate links, which means we may receive a commission if you click a link and book something (there is never any extra cost to you for using these links).
Home to one of the world's most complex ecosystems, featuring tropical rainforests, Malaysia's rich environment accommodates twenty per cent species of animals across the world. It is not just the ecosystem that is diverse but alluring discreteness is witnessed in everything, from the prevailing colonial architecture, food that propounds a mixed bag of flavours, to a plethora of island adventures that await exploration. What's more? If you have a passport with six months to expire, you can simply head to this paradisal country and avail a visa on arrival (except Israelis).
With these reasons enough for you to get there already, here are some things to know before you visit Malaysia
1. Don't get bewildered by the best time to visit Malaysia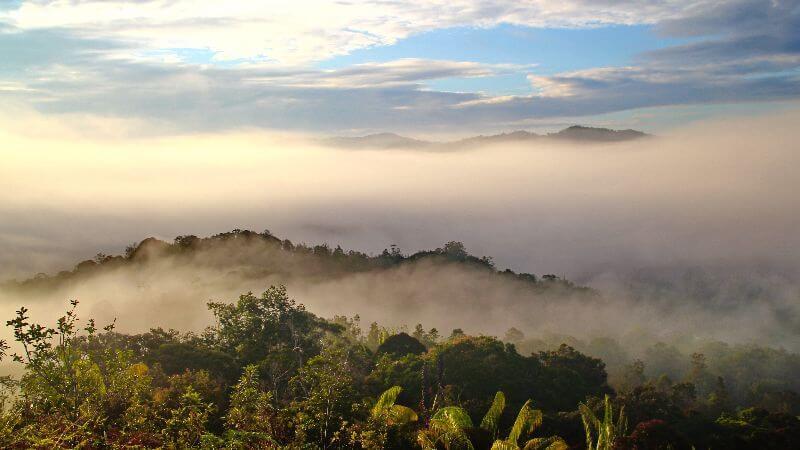 Image Source: Pxhere.com
Unlike other countries, Malaysia's climate is atypical owing to its peninsular being. You will not find the standard four seasons here, but rainy and sunny days! Further, the region you are traveling to will determine the best time to visit. The west coast of Malaysia that is characterized by the most popular places to visit in Malaysia- capital Kuala Lumpur, Perak, Cameron Highlands, and Penang and Kedah & Perlis among others. This region usually features a pleasantly warm climate all through the year, albeit thunderstorms in between. However, if you must know, avoid the months of September and October that tend to receive more rainfall than usual.
2. The multitude of things to do in Malaysia

Image Source: Pixaby.com
It is easy to be spoilt for choice while considering a trip to Malaysia. The urbanness beautifully balanced by adventure gives you the opportunity to indulge in some fine experiences. From architectural marvels of the Petronas Towers, the very entertaining Genting Highlands, to exhilarating activities such as trekking, diving, white-water rafting at places like Sabah, Kedah, and Kelantan. Food and shopping deserve individual points in their own right! So an important travel tip.. plan a detailed itinerary before you go.
3. Things to eat, drink and all things in between

Image Source: upload.wikimedia.org
You are in for one of the best times of your lives if you are a sucker for oriental cuisine! But, while in Malaysia, ditch the fancy restaurants and hit the streets for an out and out gastronomical experience. Street food is at its best in George Town, the capital of Penang. An array of Indian, Chinese and Malay food dots streets drawing foodies from across the world. One of the best times to indulge in food in Malaysia is during Ramadan. Go ahead and venture the food scene despite it being a month of fasting, owing to the fact that this is a predominantly Muslim country because it is in the evenings that some of the finest delicacies are prepared and sold on streets! A general meal on the streets in Penang may cost you anything between 5 MYR and 15 MYR. Read on to explore the street food in Kuala Lumpur.
Another fact to be noted while talking about what to eat in Malaysia, you need to seriously consider two drinks - Milo and booze! You read that right as odd as the two sound in one sentence, you must count them for two things. Malaysia has the biggest Milo manufacturing unit so you will find Milo everywhere, from McDonald's to swanky hotels! As you explore the islands, the dramatic price drop in booze is noticeable owing to their being as tax-free zones.
4. Brush up your bargaining skills if you plan on shopping in Malaysia

Image Source: Wikipedia Commons
Like most countries, Malaysia has a good blend of luxury as well as cheap shopping. A popular Malaysia travel advice when it comes to shopping is to cash in on all the duty-free items that include electronics, batik fabric, pewter ware, traditional Chinese medicines and herbs, booze, smokes and Malaysian snacks. While these can be found anywhere, malls and local supermarkets, it is the night markets that are the real stars. All you need to do is practice some bargaining to take home exemplary artifacts, dirt-cheap clothing, leather goods and lots of other souvenirs! These are also a great choice of a place to spend your evenings at, with their lovely, eclectic atmosphere. Jonker Street Night Market, Flea Market Petaling Street, and Pasar Malam Setia Alam (Saturday Night) are some of the most popular night markets in Malaysia.
Not to Miss: Shopping Malls in Kuala Lumpur
5. Ditch the taxis to get around

Image Source: Wikipedia Commons
Taxis are a common mode of transport in Malaysia, but there's a catch with these. You might barely come across a taxi driver who is ready to serve you as per meter, so you may end up paying a very high price. A good thing to do is decide on a fare or simply ditch these. Trains and buses serve as a good alternative. But while traveling in the Malaysia's public transport, you have to especially bear in mind the do's and don'ts about 'what to wear in Malaysia'! Be cautious as locals here are particularly sensitive to clothing. Read the travel tips at the end..
6. Live the beach life

Image Source: Wikipedia Commons
What is a trip to Malaysia without exploring its gorgeous beaches nestled onto islands that are no less than a slice of heaven?! These islands offer unique experiences on several fronts like accommodations and food. These are places where you will get cheap booze and smokes, perfect to enjoy the high (quite literally) life in an idyllic setting! The experiences you will get here are anything but first world, yet something you would not want to miss. The list of things to do in Langkawi Island will surprise you!!
Check Out:
7. Make sure you cover a good dose of wildlife

Image Source: shankar s./Flickr
Not only the kids, but adults are equally going to have a delightful time exploring Malaysia's wildlife. The dense forests shelter some of the most adorable orangutans and tigers you will ever see! If you are a nature enthusiast, including the top five national parks in Malaysia - Taman Negara National Park, Kinabalu Park, Tunku Abdul Rahman National Park, Mulu Cave National Park and the Bako National Park can be a great thing.
Check Out: Unknown Places in Malaysia
Apart from these seven Travel Tips pay attention to these following, basic mannerisms and you are sorted to have one great sojourn!
Dress Modestly -
Being a Muslim country, it is of prime importance that you are dressed modestly. Avoid clothes that show your shoulders or knees. Make sure you consider lots of demure clothing on your packing list for Malaysia. Malaysian women are known to be all covered even while swimming or at the beach, so be careful about your plans to sunbathe.
Avoid alcohol -
It is a good idea to not drink at places that have specific mention about the same and obvious ones that would prefer you to not be intoxicated.
Touching head or passing objects overhead -
One of the most important that tops the list of things not to do in Malaysia is touching someone's head or passing something over it! It is considered offensive.
A respectful distance between opposite sexes -
This is especially particular when it comes to female travelers meeting male monks. Keep a formal distance and don't be offended if your handshake is not well perceived.
Kissing in public -
A big no-no for religious and sentimental reasons!
Remove shoes before entering houses -
It is not in the Malay culture to enter a house with shoes on. Be considerate if you are visiting a local's house.
Duty-free items -
Be cautious of duty being charged on the above-mentioned items like electronics and spirits. Anything beyond this may be applicable for a 10% duty that will be stamped and signed by officials.
Tipping appreciated -
Malaysia has 6% GST and 10% service charge on services and goods. It is up to you whether you want to pay a tip. Although not compulsory, tipping is appreciated across the country.
Vaccination -
If you must consider "what to do before visiting Malaysia", check with your doctor if you must take a Japanese Encephalitis, Typhoid, Hepatitis B, Diphtheria vaccination or anything else!
Finally, just be open to embracing anything and everything that comes your way. A trip to this country certainly guarantees cherishing memories!