Malshej Ghat in Monsoon – Heaven on Earth
AADITEE KULKARNI
UPDATED Jul 25, 2017
355 Views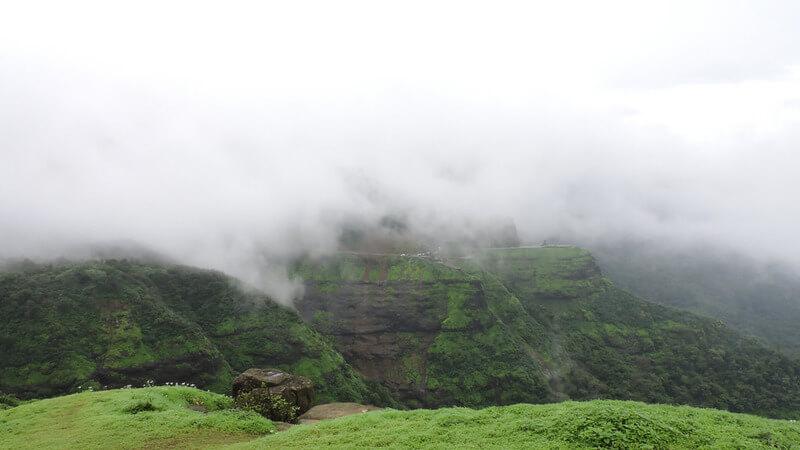 Image Source: Aditya Patawari/flickr.com
Pristine and serene, Malshej Ghat is a mountain pass located along the Western Ghats on the border of Thane-Pune district. This site sits in the laps of Sahyadris and offers spectacular views of the rugged landscape surrounding it. Come monsoon and Malshej Ghat comes to life with beautiful flora and fauna. As you drive by this region, you will see many clouds have descended down and you get to see many big and small waterfalls.
How to reach Malshej Ghat

Image Source: Wikimedia Commons
There are many roads that lead up to Malshej Ghat. The drive can be challenging but the views it offers, will leave you completely relaxed.
From Pune:
Malshej Ghat is located at a distance of 120 kilometres from Pune. Take the Pune- Nashik highway, continue on the Narayangaon – Junnar Road and follow the Maharashtra State Highway 111 to reach National Highway 61. You will reach Malshej Ghat via Khubi. The drive takes approximately 3 hours.
From Mumbai:
If you are coming from Mumbai, hit the Eastern Express Highway, passing through Thane and Kalyan, drive on the National Highway 61 to reach Malshej Ghat. It takes approximately three and half hours to cover the distance of 127 kilometres from Mumbai to Malshej Ghat.
What to see on the way

Image Source: Wikimedia Commons
Malshej Ghat is a paradise for nature lovers especially during the monsoon months of July and August. You can either just sit back, relax and soak in the views or put on your trekking shoes and go trekking/hiking. There are various trails that you can choose from depending on your endurance levels.
A few popular trails here are Jivdhan Chawand Fort, Darkoba Peak and Nane Ghat. One favourite trail among the seasoned trekkers is the Ajoba Hill Fort. Activities at Ajoba Hill Fort include rock climbing and rappelling. Along the way, you will see many waterfalls and water streams. You can stop and enjoy some time swimming in its pools. Bird-watching is another favourite activity at Malshej Ghat. Head out to Pimpalgaon Joga Dam and chance upon viewing beautiful birds. Some of the commonly sighted birds here are Quail, Pied Crusted Cuckoo, and Purple Moorhen.
Places to stay

Image Source: Booking.com
If you are planning on extending your stay, there are a few stay options at Malshej Ghat ranging from budget to luxury. Maharashtra Tourism Development Corporation (MTDC) has a resort located at Khubi. If you want to splurge a little, Saj By The Lake is the place for you. Homestays are also popular at Malshej Ghat.
Must Visit: Tamhini Ghat in Monsoon & Rajmachi Trek During Monsoon
Must visit place on Malshej Ghat trip

Image Source: Wikipedia.org
Two very prominent forts of the Maratha Empire are located close to Malshej Ghat. Make sure you make a quick stop at these forts to touch upon some history of the bygone era. Shivneri Fort is located at 30 kilometres and is the birthplace of the great Maratha emperor, Shivaji Maharaj. Another fort close to Malshej Ghat is the Harishchandragad, a popular trekking destination.
6. Travel tips
Here are a few travel tips for you while visiting Malshej Ghat during monsoons:
Drive carefully. The road is extremely curvy and narrow.
Carry woollen clothes as if you are planning to stay overnight as the nights get colder.
Carry rainwear and extra set of clothes.
Wear good quality footwear for good grip.
Enjoy local cuisine like pithla, bhakri and thecha.
Planning a weekend getaway? Malshej Ghat is the place for you!
Discover places, understand transportation, find hotels. All under one roof. Plan DIY trip with TripHobo itinerary planner.