Witness North America's Ice Castles This Winters
* Disclosure: This post may contain affiliate links, which means we may receive a commission if you click a link and book something (there is never any extra cost to you for using these links).
"Creativity is just intelligence having fun."
How apt! We human beings have this intrinsic attribute of expressing their creativity with what is bestowed to us by nature. So while most of us were wrapped in layers of clothing while it snowed, the creative mind of Brent Christensen conceived the idea of snow castles.
Initially built for his daughter in 2011, today, many such castles are popping up across North America. The intricately designed snow castles with beautiful multi-hued presentation are crowd-pullers and thanks to their growing popularity, can be spotted at multiple places.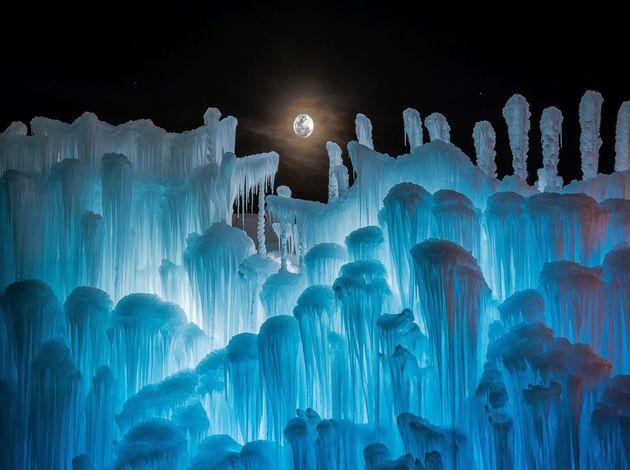 Spanning over an acre of area, these are a treat to eyes! These dreamy castles take up to 17 days to be constructed and handmade following a complex procedure, which is patented today. With great precision, 5 to 10 thousand of icicles (ice pieces of dripping water effect) are placed to create the majestic looking structures.
Wondering how much ice is used to create a castle? 25 million pounds!
The best part about these Ice Castles is not just its pretty exterior. Visitors can actually walk in these castles and admire its well-made interiors including minute details like Ice thrones, towers, fountains and caves of ice. These beautiful structures can awe not just kids, but adults as well. You can slide down the ice slides to add to the fun of your visit! Add to that a host of other events like fire performances and photo booths with charachters from Frozen and you have a winner!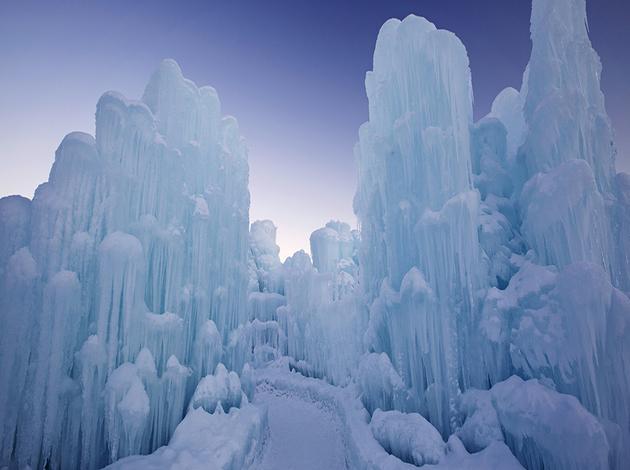 Although to admire the interiors, a day-visit is recommended, the castles are projected with multi-coloured flash lights through dusk and create a sublime visual effect for sure.
You can spot these Ice Castles at Alberta in Canada and Midway, Lincoln, Stillwater, Wisconsin Dells in United States.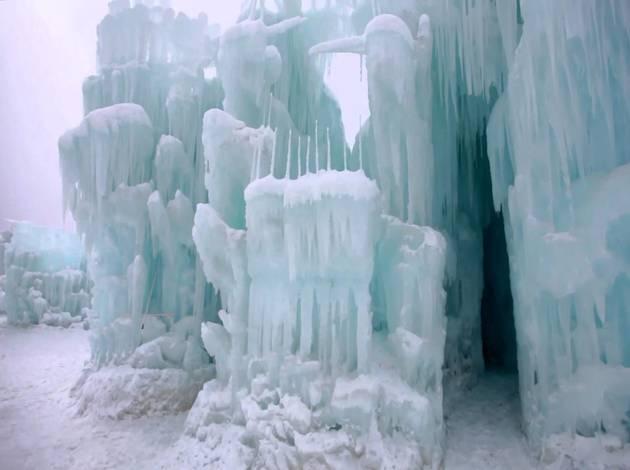 The castles stay open till the sun stays away and the weather is ideal, which is just the six to eight weeks of winter.
Walk in your nearest Ice Castle today and enjoy the creativity with nature at its best!