7 Crazy Flight Booking Mistakes To Avoid
* Disclosure: This post may contain affiliate links, which means we may receive a commission if you click a link and book something (there is never any extra cost to you for using these links).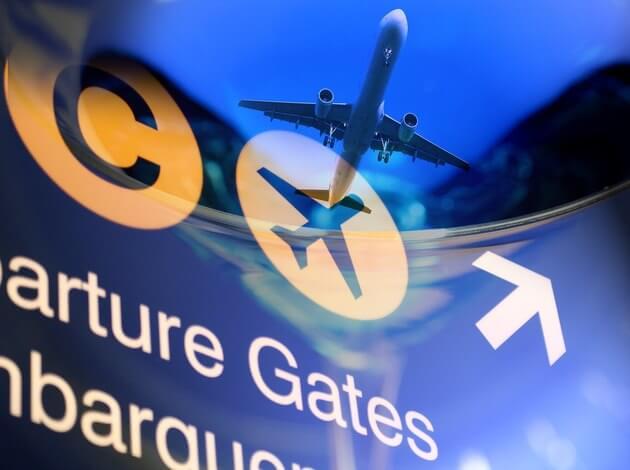 Image Source: youtube.com
If you travel frequently, you probably think you're as savvy as you need to get about booking your travels at the cheapest rates possible but there are some truths to this game that you legitimately might not know about through no fault of your own. Thankfully, we're here to help you with that.
1. Missing Mistake Fares
Sometimes you run across that rare moment of victory, of having found the impossible that makes you want to pound your chest and scream your superiority to the world. In the travel booking world, it's usually the mistake fares are the stuff of flight booking legend, the unicorn or bigfoot that everyone wants. They are a result of human error that results in your flight's price being greatly slashed as much as 90% in some cases actually. And sometimes, airlines will honor those purchases. United Airlines is especially famous for honoring the $0 priced tickets caused by a computing glitch for thousands of flights. Unfortunately for you, there isn't any really good way to find these fares or even predict them. What you CAN do is be prepared for when one comes around. First off, BOOK THE FLIGHT IMMEDIATELY. You can always change your mind about flying later. To find them, you obviously need to be connected to as many fare alerts as possible. And finally, be flexible about actually being able to use mistake fares.
2. Don't forget to clear your cookies
Apparently, travel websites check several things about you when you try and book a ticket. For example, are you using a Mac or PC? If it's the former, then they will display higher ticket prices to you than if it were the latter. But there's a far stranger travel hack you're probably not aware of: clear your cookies! When travel websites see you checking in to see the price of the same flight over and over again, they will tag your IP address as an especially interested party, and then show you increased prices for the same. You can try this out right now. Check a particular flight today, note it's price, and then come back and check it tomorrow without clearing your browser cookies we'll bet you anything that it jumped up. Want proof that cookies are the reason? Fine. Open up another browser if you have one, or fire up another computer if you don't and then check again bet you're flabbergasted. Clearing cookies each time you want to recheck flight details might sound like a bit of a nuisance, but they make for great savings on some precious green.
Before you start your journey here are some smart travel hacks for you!
3. Check For Multiple Airports!
Major cities can have more than one airport close-by, and the cost difference between flying to one over the other can be massive! For example, Heathrow might be everyone's favorite London touchdown, but the budget airlines all cater to the Luton and Stansted airports instead! To avail this on booking websites, check the "All Airports" tag or similar when executing a flight search. Cities with multiple airports can have a universal code for example, NYC (New York City) contains both JFK and EWR(Newark) airports. There's another trick you wouldn't have thought of international flights are expensive, so check if it's cheaper for you to drive across a border and then book a flight within your destination country. When travelling, not only might this save you a load of money on cheap flights, if you check, you might actually drive through some of the attractions you would have otherwise double-backed to see.
4. Not checking the travel details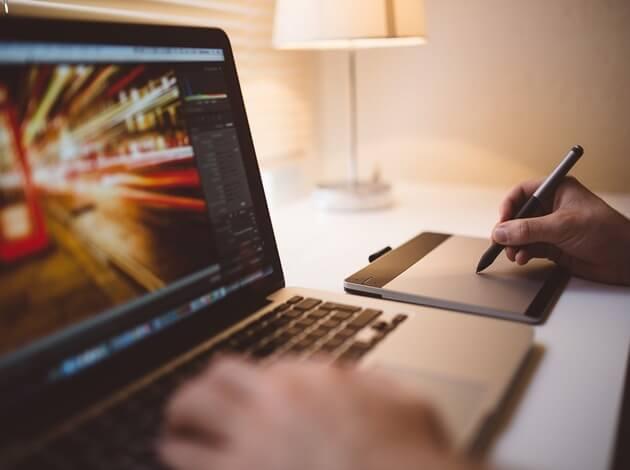 Image Source: pixabay.com
Airlines don't always have the luxury of making sure that the in-flight experiences reflect on the price; there are just too many flights to manage! It's not an infrequent occurrence that two flights priced at the same rate b`ut flying only one hour apart could offer vastly different experiences in terms of food, in-flight entertainment, layover time, power outlets and so on and so forth.
5. Not Speaking To The Airline Representatives
Once upon a time, before the bright and shining era of the internet was upon us, these were the guys you called to book your flights. Well, they still exist, and not only that, they can offer perks that traditional booking websites won't even know to offer. Airline representatives, despite all expectations, are not the dying breed you may think they are.
Their kitty of neat tricks includes being able to rebook you, waive certain baggage fees, and even hold a specific fare for you if you can't book right away. If you're nice to them over the phone, their boredom-powered ultra-insight into flight routes might actually lead to cheaper options. You could even score additional frequent flyer miles. These little things do add up.
6. Sign Up For Air Fare Alerts
You have two options either to troll every flight-booking site for your ideal flight deal, or to simply tell a few specialized ones to remind you when the fares for your destinations of interest drop below a certain threshold. Kayak is the hot favourite for such online services. Not only will the site set up alerts for you it will also give you a summary of the flight's history in general, all so you can know what trend to expect that is, whether the price are likely to go up or go down. And while Kayak can act as a general guide, that doesn't mean that you must book using their site.
7. Book At The Right Time and Leave At The Right Time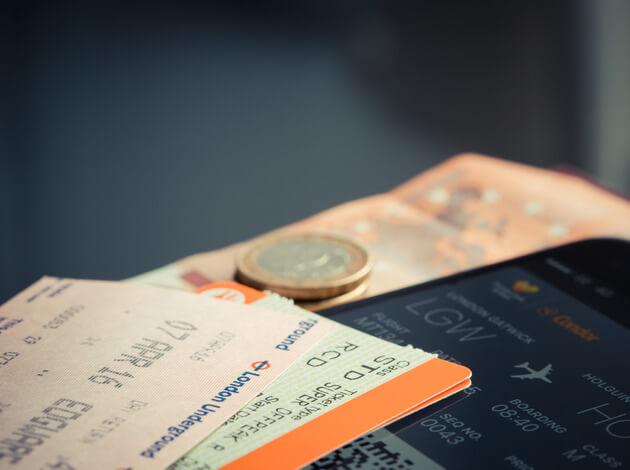 Image Source: pexels.com
For years now, Tuesdays have been viewed as the holy grail of cheap flight tickets. And you, smart flier that you are, you've cottoned on to that! The world lies at your feet and asks you to pet its belly every time you purchase the next ticket!
Then its really going to bum you out to find out that the best time to book is really on Sunday. Thank social media. They've enabled airlines to target vacationers on the weekends, and business flyers on weekdays. Still, that does not mean you ought to give up booking on Tuesdays entirely as that's still the day with the most frequent price drops!
Here are some Hacks to get cheapest flight tickets

What? You've got another trick up your sleeve? You book your flight as much as three months before you're scheduled to fly? no again, that's just wrong. No, really, you shouldn't have. You've likely paid 20-40% percent more than you should have. The reason being airlines only drop prices for flights once they all start competing amongst each other to get every thrifty passenger. The prices drop to their lowest price, on average, 57 days before the flight. A little less than two months, that is.
However, these are average prices for flights, and the prices for your specific destination might be a whole lot more volatile! It's best to search for the cheapest flights specific to your destination, and yes, start looking two months beforehand!
Read about Air passenger rights you should be aware of
A final hack you might not have known about is this airlines may let you cancel a reservation without penalty if you do it under 24 hours. Moreover, there are airlines that will hold a reservation for you without need for payment up to twenty-four hours. In case you find a cheaper flight outside of these conditions, do make sure the costs of rebooking do not exceed the savings of rebooking.