Top 10 Monuments of Love in the World
UPDATED Feb 06, 2018
7.0K Views
A romantic man once said 'Some love stories have no words. Only heartbeats.' In the case of the epic romances in our blog, these love stories have been immortalized in brick and mortar. It's fascinating to see how some men and women have toiled for the sake of love and created masterpieces that live and breathe their romance even hundreds of years after they were conceived.
Across the world, we have spectacular examples of monuments that were built in the name of love. Here are 10 such magnificent buildings that wax poetic about their owners' love stories.
1. Thornewood Castle, Washington

Image Source: Wikimedia Commons
Chester Thorne wanted the very best for his wife Anna. So he purchased a 400 year old Elizabethan manor in England and had every brick shipped back to Washington, to be reassembled in a stunning Tudor Gothic project that was befitting of the scale of love that he felt for his sweetheart. The gardens of Thornewood are a ravishing beauty and the interiors boast of rare artwork and exquisite interiors.
2. Kellie's castle, Malaysia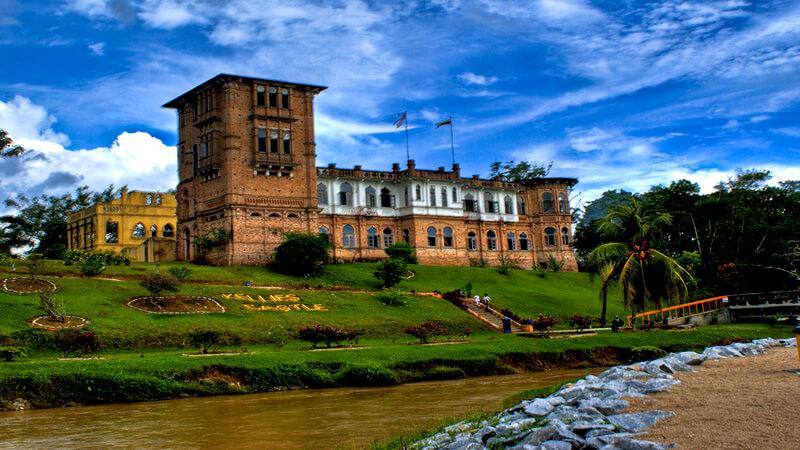 Image Source: norhafydzah mahfodz/flickr.com
Built by William Kellie Smith for his beloved wife Agnes, this castle is one of the oldest castles in Malaysia. An incredible marriage of three architectural styles, this castle takes influences from Indian, Greco-Roman and Moorish styles. Legend says that while the castle was being built, there was a break of a flu epidemic which scared most of the workers and halted the building work. To appease the Hindu workers, William had a Hindu temple made on the premises.
3. Boldt Castle, New York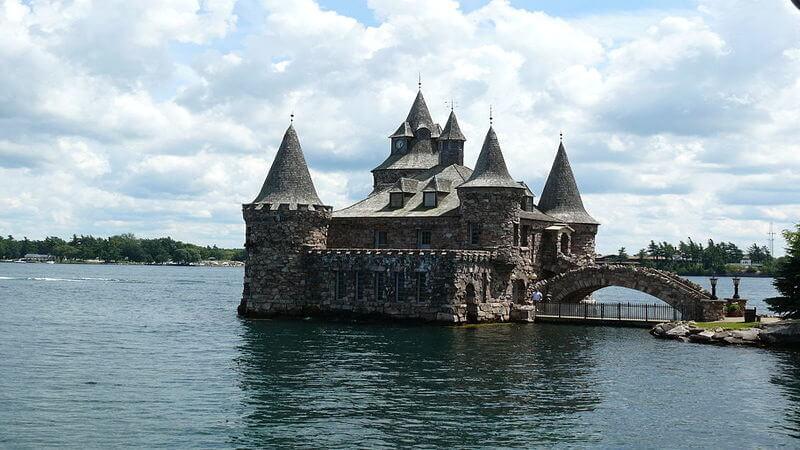 Image Source: Wikimedia Commons
Built by George C Boldt for his wife Louise, the Boldt castle is a gorgeous castle that screams overwhelming love and affection. Unfortunately, Louise passed away four years before this grand castle was to be gifted to her. The big plans that Boldt had for the castle were shattered and he vowed never to return to the island again. The castle is now used as a wedding venue.
Further read: Best Honeymoon Destinations
4. The Petit Trianon, France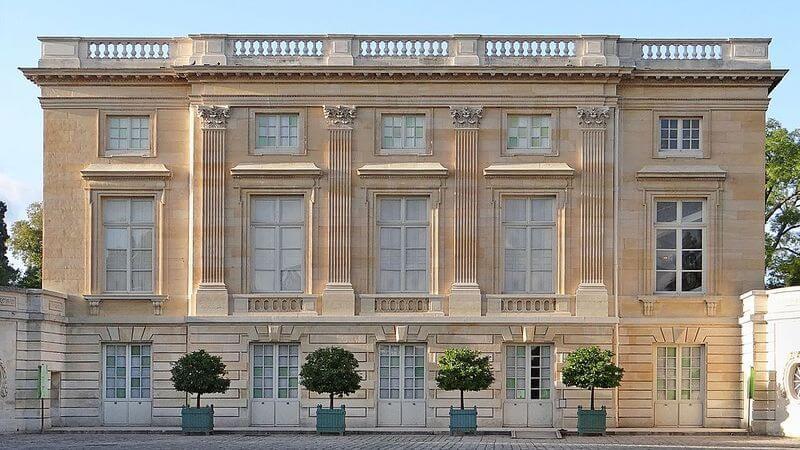 Image Source: Wikimedia Commons
Built between 1762 and 1768, this palace is a marvelous landmark in the complex of the grand Palace of Versailles. King Louis XV wanted to gift this lovely chateau to his mistress Madam de Pampadour. Alas his dream was to be unfulfilled as she died much before the completion of the chateau. Thereafter, King Louis XVI gifted it to his 19 year old queen Marie Antoinette who used it as her secret getaway.
5. Swallow's Nest Castle, Ukraine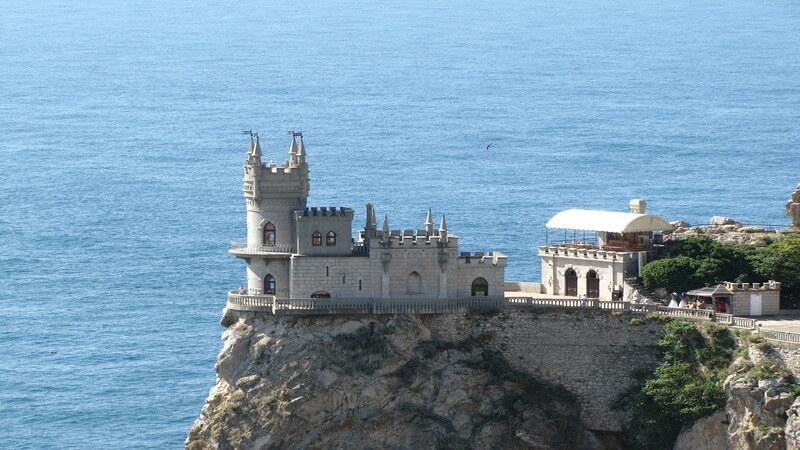 Image Source: Pixabay.com
The first structure that was built in place of the current building was called 'Castle of Love'. Although the roots of this building are obscure, this castle has been said to be made out of a nobleman's beautiful honeymoon experience at the same spot. Overlooking the Black Sea, this is an impressive fortress that enjoys an enviably romantic location. So here are a few unusual honeymoon Destinations for you to enjoy.
6. Mystery Castle, Arizona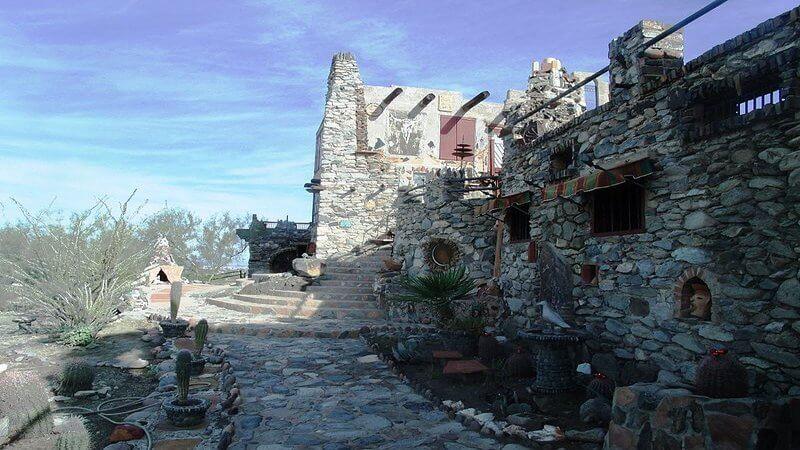 Image Source: Wikimedia Commons
The Mystery Castle in Arizona was lovingly made by a father for his daughter. This inexpensive but heartwarming structure is a symbol of one man's undying love for his daughter, whom he couldn't meet for a long time before his death because of a fatal disease. The building was made using scrap material like railway waste, automobile parts, calcium, cement etc.
7. Dobroyd Castle, England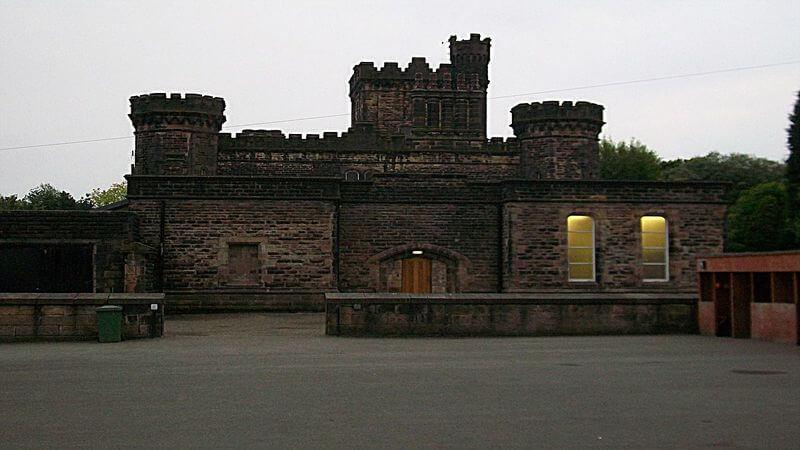 Image Source: Wikipedia.org
Dobroyd Castle was made out of one man's love for the wrong woman. John Fielden Jr acquiesced to Ruth Stansfield's demand for a castle and built a beautiful two storey mansion that would cost close to 3 million pounds in today's money. Ironically, even after they got married, their relationship fizzled out and Ruth spiraled into the dark hole of alcoholism, eventually passing away.
Plan a trip to England with our smart trip planner
8. Torrechiara Castle, in Parma Province, Italy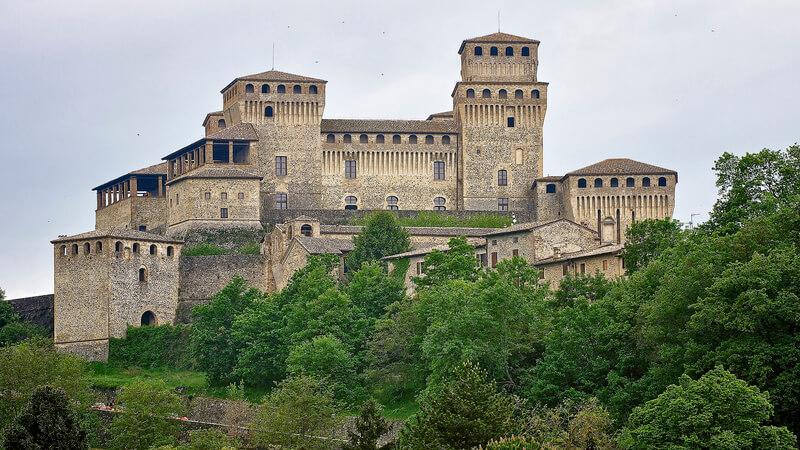 Image Source: Alessandro/flickr.com
This castle is the testimony of love between the Count of San Secondo, Pier Maria II Rossi and his mistress Bianca Pellegrini. Both of them were married to other people but harbored a love that was beyond explanation. The castle was built as a summer home for Bianca, where she was also laid to rest.
9. Prasat Hin Phimai in Phimai, Thailand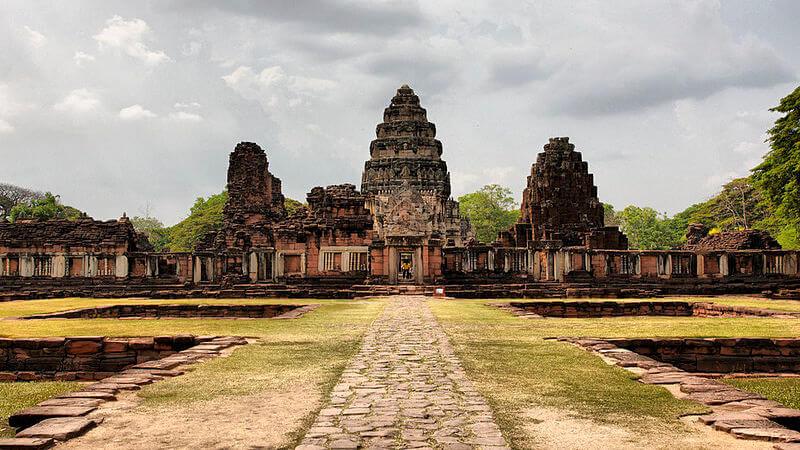 Image Source: Wikimedia Commons
Prince Pajitt took off to search the countryside for his ideal wife until he chanced upon a pretty pregnant lady. Since he was forbidden to marry a widow, he vowed to marry her unborn child when she turned 16. As she grew, Orapima and Pajitt fell madly in love until one day he was brutally killed by a woodsman. Orapima returned to Phimai where she built a sanctuary dedicated to Pajitt.
10. Taj Mahal, India

Image Source: Wikimedia Commons
This list would have been incomplete without the ultimate symbol of love, the Taj Mahal. Built by Shahjahan for his favorite wife Mumtaz Mahal, Taj Mahal is the most extravagant expression of love in the world. Built in 1653, the whole mausoleum cost around 827 million dollars, in today's worth. Shahjahan was grief stricken when Mumtaz Mahal passed away during the birth of her 14th child. To commemorate their love, he ordered for this grand structure to be made.
The world is full of such stories of undying love and overwhelming affection. These monuments speak of the eternal passion between two people that stood the test of times. Which is your favorite expression of love?
You may also like to read:
Recreate Your Love At These Historic Places