Camp at the Most Dangerous Campsite in the World
* Disclosure: This post may contain affiliate links, which means we may receive a commission if you click a link and book something (there is never any extra cost to you for using these links).
"What is life but a Grand Adventure"
If you agree, and if you simply can't resist challenging yourself, here's what you should do.
Extremely adventurous and adrenaline-pumping, the Summer Camp at the Laojun Mountain is what you should try.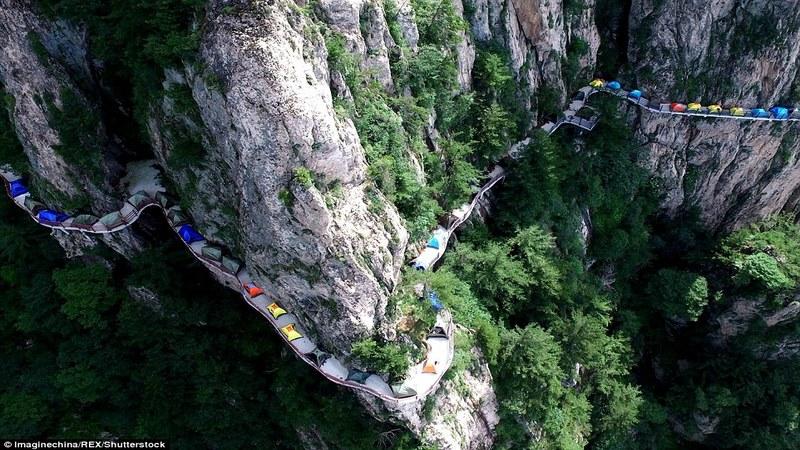 Okay, before you start imagining typical camping activities like singing around a bonfire and crossing a river, you should know that the campsite is held on a pathway, 3300 feet above the ground.
Laojun Mountain Trail Campsite is hands-down one of the most dangerous campsites in the world!
Yes, the Laojun Mountain Summer camp is not for the weak-hearted. Part of the summer festival held in Laojun Mountain, Henan Province of China, this camp is housed on a risky trail that circles the towering mountains for 6,562 feet.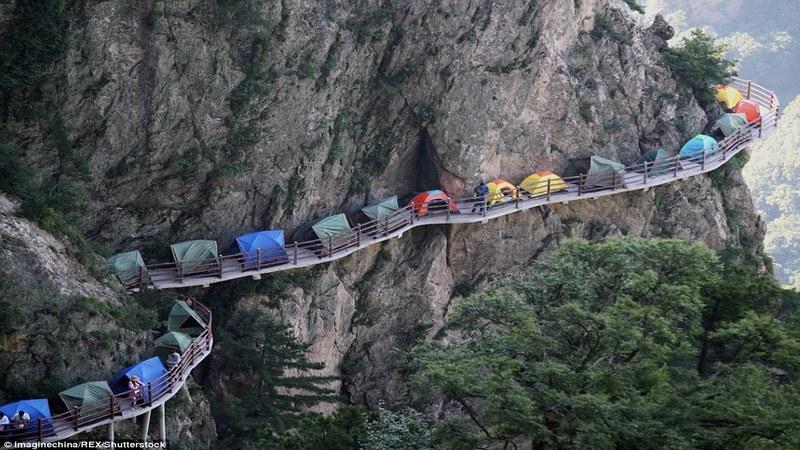 The views from the top are literally breath-taking. The verdant valley enveloped with thick layer of clouds paints a surreal picture in front of your eyes, provided you have the courage to open them!
This overnight camp will not just offer an out-of-the-world experience of staying in the clouds, but will actually push-you above your limits to adapt, adjust and enjoy!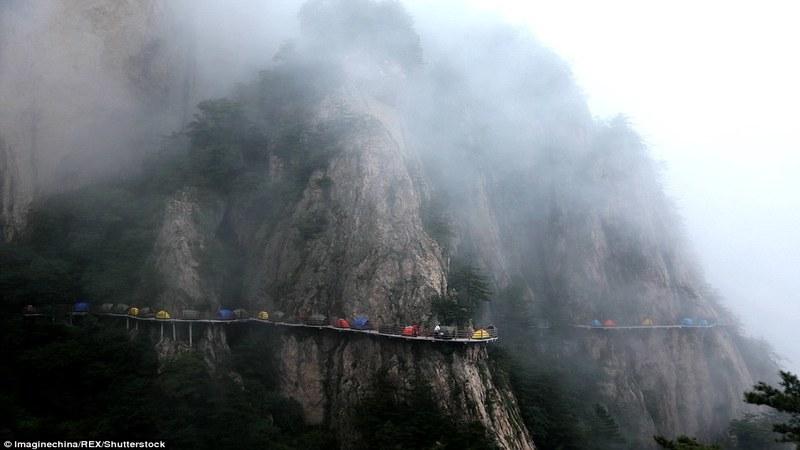 The trail is dotted with multi-hued tents that are mutinously fit between the mountain and the edge. Catching a Sunrise from this point is a fantabulous experience and makes the adventure, totally worth it!
Post the trek, you can also head to the Golden Pavilion, a holy site located at the peak of the mountain. This sacred place for Taoists priests sits at a height of 2200 metres, and is worth visiting!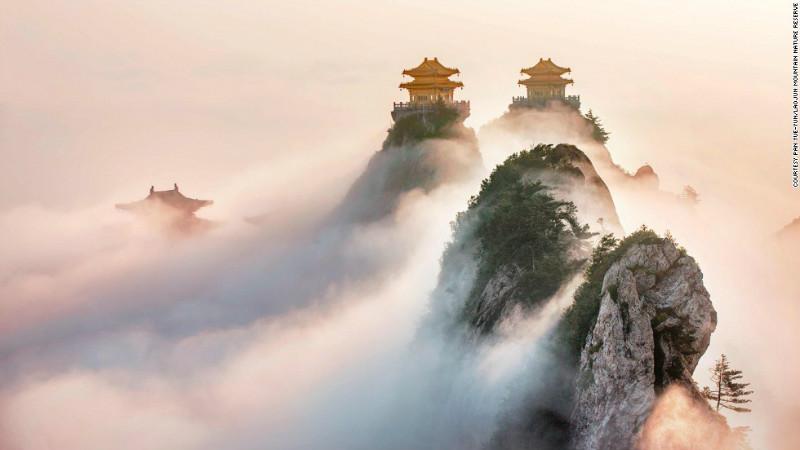 If you want to be a part of the exhilarating experience, you must save a spot in advance. The risky campsite restricts the number of people hiking and the camp is generally allotted to smaller groups at a time.
This Summer, escape the ordinary! Let the adventure begin!