Make Your Own Fairytale, Doing These Most Romantic Things in London!
SEEMA NANDE
Aug 01, 2016
121.3K Views
Picturesquely set on the River Thames, with a climate that conjures ardour, the parks, restaurants, even the stations are a charm for blossoming romance. Wondering what are the most romantic things to do in London? From watching sunsets to sharing a kiss at the perfect spot, here's our lowdown on the amorous
things to do in London
.
1. Sunday afternoon strolls amidst flowers and cake shops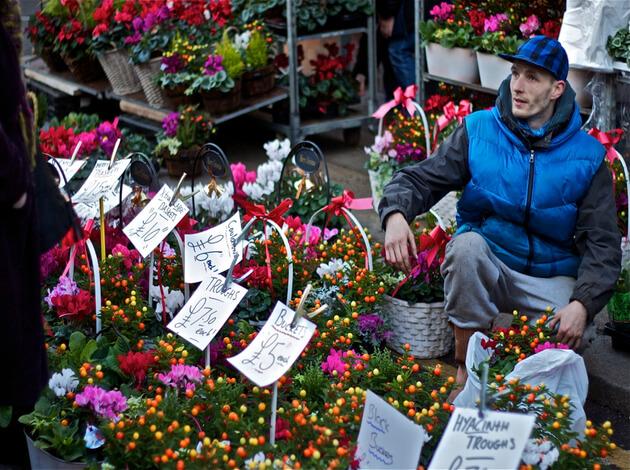 Image source: flickr.com/Jerome Yewdalll
So for most women, flowers spell romance! What could be a better way to spend a day treating your lover to the plethora of flowers found at Columbia road. A lazy stroll, with the sweet fragrance of flowers in the air, followed by some indulgence in cakes at the Lily Vanilli! Umm.. who would've thought of a Sunday afternoon being this romantic!
2. Picnicking with beautiful views
Rightly captured in the movie Notting Hill, Hampstead Heath, indeed is a very romantic place. A picnic here for a couple, on the grassy lawns with a beautiful view of the City Centre, is all that you need to have a tender-hearted time with the lover!
3. Lope through the beautiful parks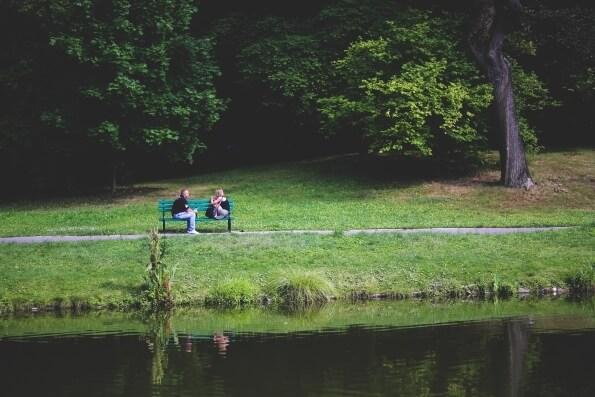 Image source: kaboompics.com
Old school romance has its own charm and what better way to indulge in it, than by loping through the Hyde park! You could even row a boat and have some fun on the Serpentine la Bridget Jones.
4. Watch the glorious golden sunsets
The sun setting against the backdrop of the gorgeous skyline literally stops time and one of my personal favorites! Sunsets are soothing and if you are with your lover, it just doesn't get better for the two of you. Picture, the two of you at the Greenwich, after a busy day, doing just nothing but being together!
5. Private capsule at the London Eye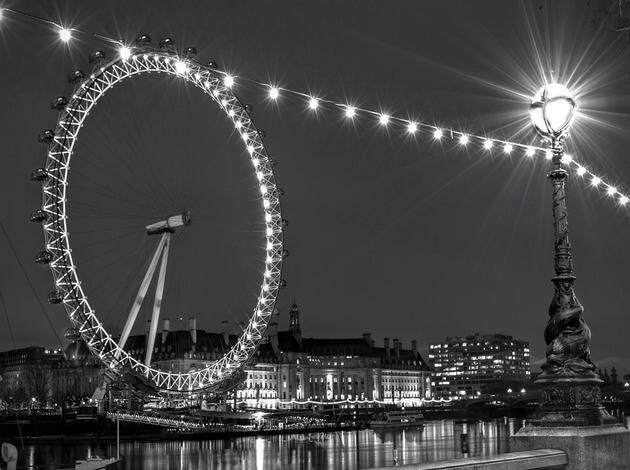 Image source: pixabay.com
As good as a romantic film - Book an exclusive private capsule, board for a Champagne Experience where you get your own waiter, champagne, and chocolates! Sweep the lover off their feet, now!
6. Unwind getting tipsy with bespoke cocktails
Considering, the era we live in - most of us define romance based on the classic Victorian vibe we have witnessed throughout our lives. What if u get to make a Victorian-amorous moment at the proficient bar The Whistling Shop, which exceptionally is a non-British pub style. Book a tutelage for two and enjoy bottled bespoke cocktails. Now, how intimate is that ... Blame it on Victorian love!
7. The classic - Walk along the banks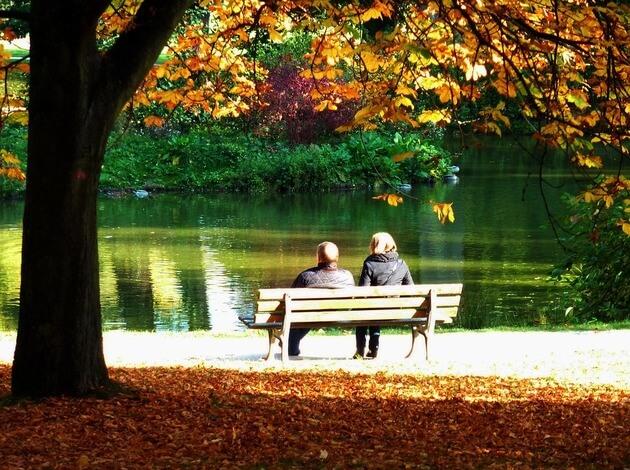 Image source: pixabay.com
What's better than just lingering around a facade of great entertainers and performers, artsy & architectural sites for hours (I mean it, for hours to go!) Other than the street gigs, may we also suggest a few more go-to-places - Shakespeare's globe theatre & exhibition, Southwark cathedral- enjoy a Diversity of dance & mime, cabaret, comedy, a showcase of best of British cinema at the queen Elizabeth hall. There's more! Phew! Want more of a day that ends with sundowner concerts and musical performances while you are already fascinated enough? Just stroll and loiter at Southbank!
8. Kiss at this fabled kissing spot
The sculpture in St Pancras station orates- "we hope you kiss really hard when you see us". An iconic 'The missing place' sculpture exemplifies a man and a woman embracing each other intensely with passion, representing that they have finally met in love. Consider yourself lucky to be with the "one" and clasp each other when you witness this sculpture. Undoubtedly, love at that moment is going to turn into a fanciable kiss which is going be the " remember that amazing kiss" moment, affirmatively!
9. The traditional candle lit dinner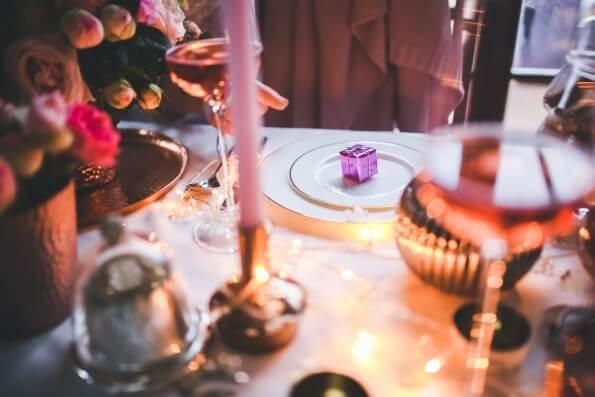 Image source: kaboompics.com
Candle lit dinner with a glass of wine and an aura of warm love, is what you exactly feel at this cozy restaurant which I consider the most romantic restaurant in London - Soho's Andrew Edmunds! Affable, tabled with candle lights and handwritten menus of selective best of the best. Andrew Edmunds assures an intimately French romantic dine aura. After all, a full stomach and a full heart leaves a person fully happy, doesn't it?
10. Whisper sweet nothings to gently get the lover ready for the night
A place where Prince Williams married Dutchess Catherine, connotes romance. The most enchanting place in this cathedral of St Paul is the whispering gallery. Exhilaratingly, once you whisper something into the wall at one corner of the dome, it can be heard clearly as if spoken directly to you in your ears, while you are standing on the other side of the dome. This sounds good enough! As cheesy as this sounds, receiving a whispered 'shall love you forever and ever' here, would be perfectly warming!
Here's an ideal itinerary for London that you can totally replicate on your visit:
Also Read: Best 3 Day Trip Plan for London
They say - "love just happens" but it stays intimate when the two make romantically memorable moments every now and then! Indeed, London excitingly institutes to assist us, in making our very own "an affair to remember" story! Go on, make yours! Plan your London trip Now!! with TripHobo
travel planner
.