20 Most Stunning Ancient Ruins Across The World
* Disclosure: This post may contain affiliate links, which means we may receive a commission if you click a link and book something (there is never any extra cost to you for using these links).
The Ruins of the Ancient World are narratives- of past, of human history, art and architecture. They are the ones that form a nexus between the enigmatic past and the curious present. This world is strewn with emblems of past that defy the ravages of time and stand there- firm, stunning and graceful. I have always been interested in art and architecture and nothing seems as seductive and ravishing as some of the most stunning ancient ruins that unravel the stories of past. Here are some of them:
1. Ta Prohm, Cambodia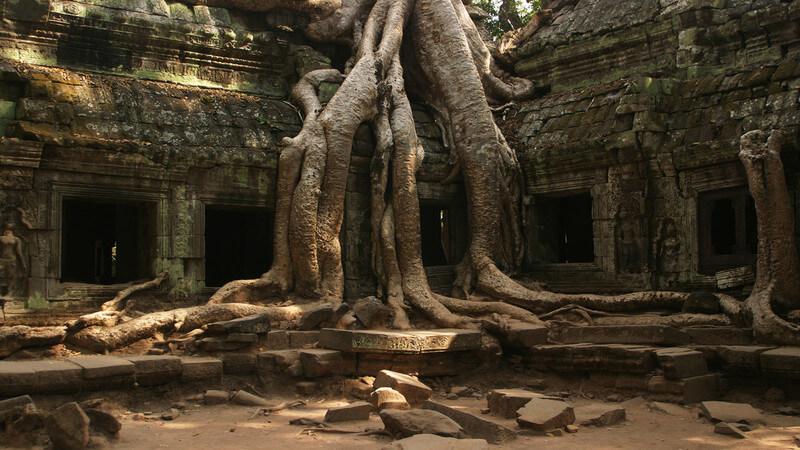 PC: Brian Jeffery Beggerly/flickr.com
Where: Siem Reap Province, Cambodia
Seen in the film Tomb Raider, Ta Prohm was originally named Rajavihara. While most Angkorian temples have been largely rebuilt, Ta Prohm remains mostly in its original state. It was founded as a Mahayana Buddhist monastery and university.
2. Luxor Temple, Egypt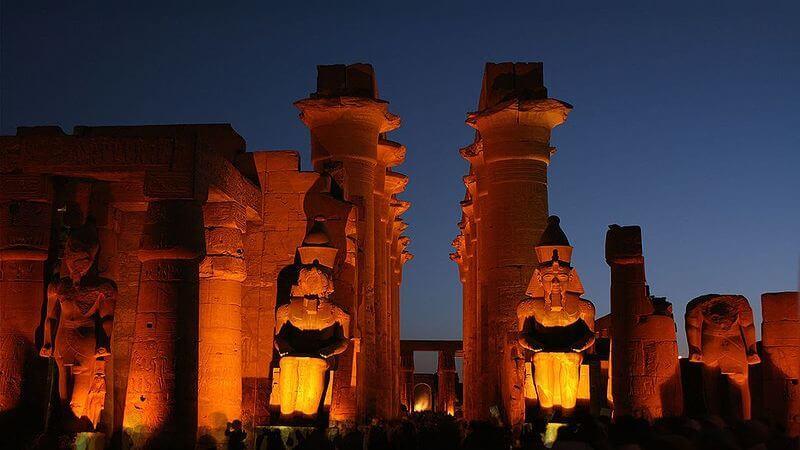 PC: Wikimedia Commons
Where: Luxor, Egypt
Founded in 1400 BC, the Luxor Temple is a sandstone temple complex located in current-day Luxor (known as Thebes in ancient times). Five other large temples can be found in the area.
3. Bagan, Burma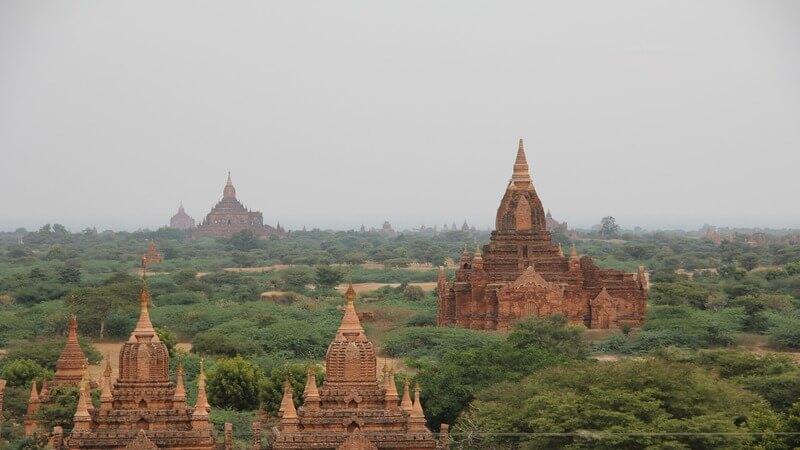 PC: Pixabay.com
Where: Mandalay Region, Myanmar
Bagan was the capital of the Kingdom of Pagan from the 9th century to the 13th century. In present time, over 2,200 temples and pagodas can be found. At its peak, the city contained over 10,000 Buddhist temples.
4. Roman Forum, Italy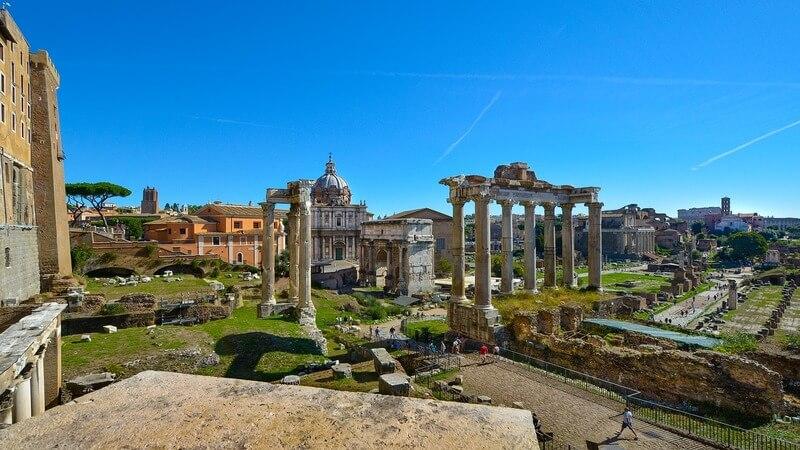 Where: Rome, Italy
An impressive if rather confusing sprawl of ruins, the Roman Forum was ancient Rome's showpiece centre, a grandiose district of temples, basilicas and vibrant public spaces.
5. Acropolis, Greece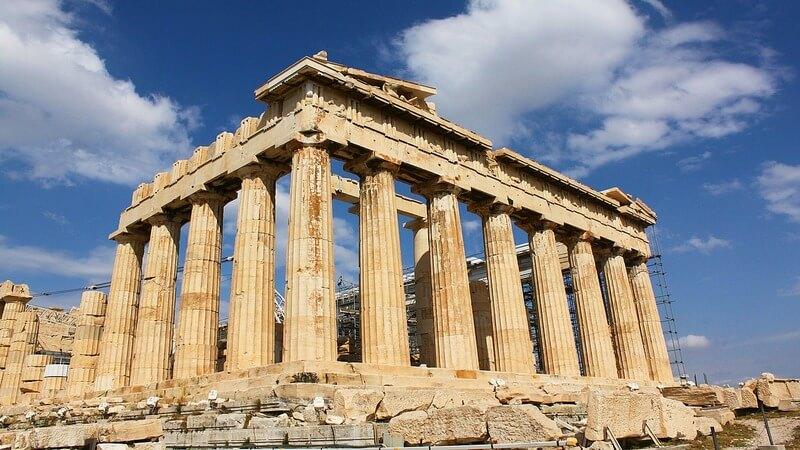 Where: Athens, Greece
The Acropolis of Athens and its monuments are universal symbols of the classical spirit and civilization and form the greatest architectural and artistic complex bequeathed by Greek Antiquity to the world.
6. Ephesus, Turkey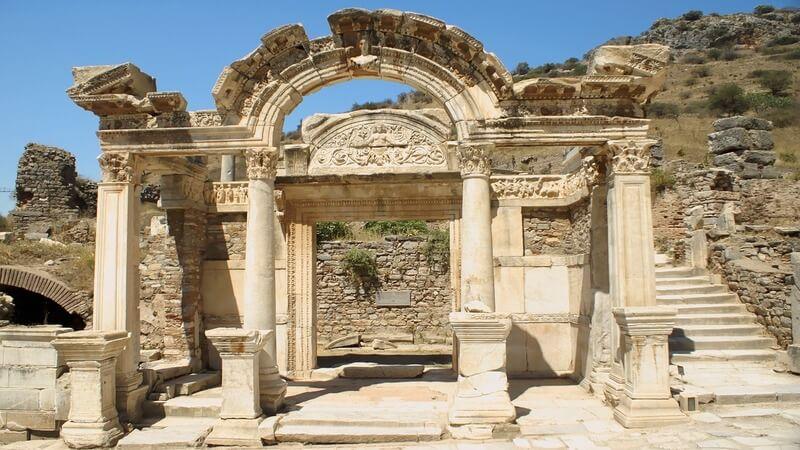 Where: Izmir Province, Turkey
An ancient Greek city on Ionia's coast, Ephesus was best known for its Temple of Artemis. The temple, one of the Seven Wonders of the Ancient World and was one of the most impressive ancient ruins that was largely destroyed in 268 AD by the Goths.
7. Petra, Jordan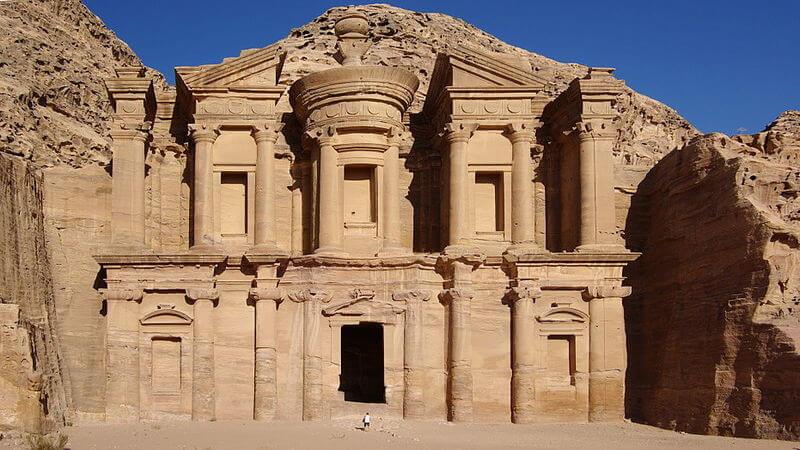 PC: Wikimedia Commons
Where: Petra, Jordan
Inhabited since prehistoric times, this Nabataean caravan-city, situated between the Red Sea and the Dead Sea, was an important crossroads between Arabia, Egypt and Syria-Phoenicia. Petra is half-built, half-carved into the rock, and is surrounded by mountains riddled with passages and gorges. It is one of the world's most famous archaeological sites, where ancient Eastern traditions blend with Hellenistic architecture.
Explore the magnetic beauty of these ancient ruins with Triphobo's Trip Planner !
8. Machu Picchu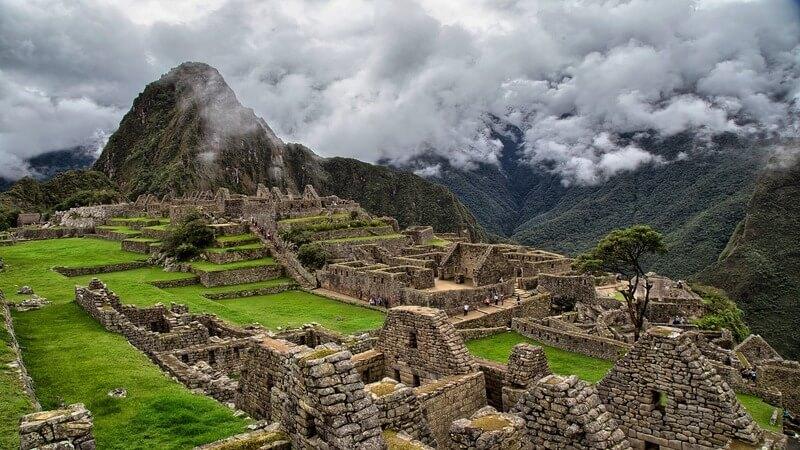 PC: Pixabay.com
Where: Cusco Region, Peru
Machu Picchu, a 15th-century Inca site believed to be an estate for emperor Pachacuti, was "discovered" by Hiram Bingham in 1911. A well-trod tourist attraction, Machu Picchu sits 7,970 feet above sea level.
9. Teotihuacan, Mexico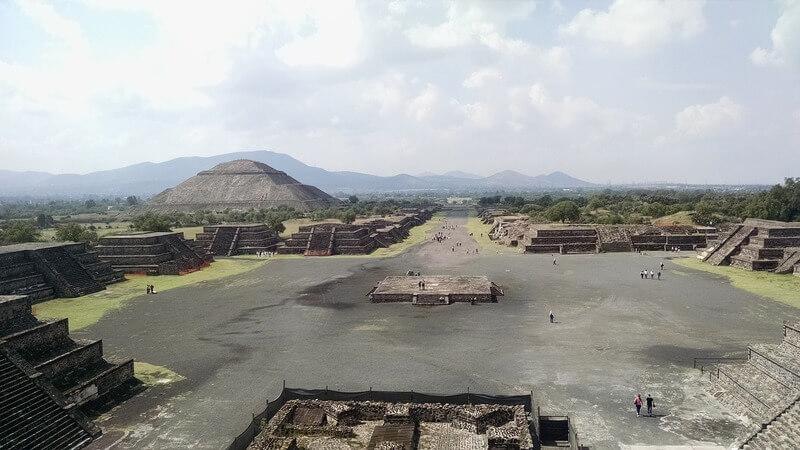 PC: Pixabay.com
Where: San Juan Teotihuacán, Mexico
The origins of this Mesoamerican city are cloudy, but it's postulated that it reached a population of over 150,000 at its peak. It not only houses the Pyramid of the Moon and Pyramid of the Sun, but residential compounds and the Avenue of the Dead as well.
10. Ellora caves, India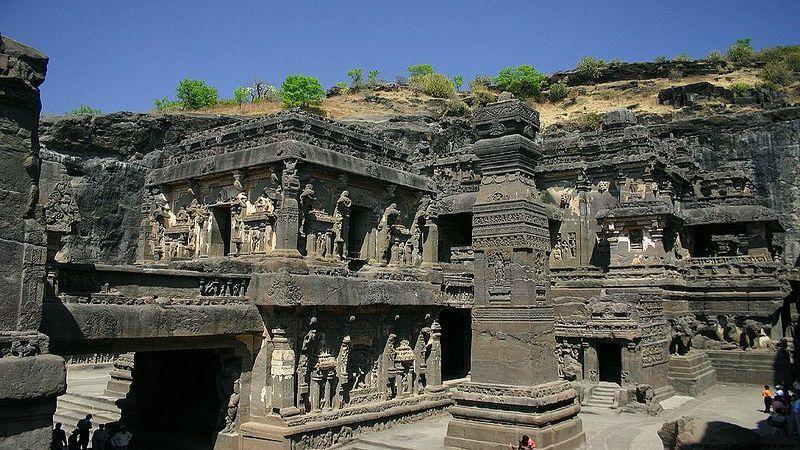 PC: Wikimedia Commons
Where: Maharashtra, India
Ellora, an Indian archeological site, is best known for its caves. There are 34 of them, and they were cut out of the rock faces of the Charanandri Hills.
11. Amphitheatre of El Jem, Tunisia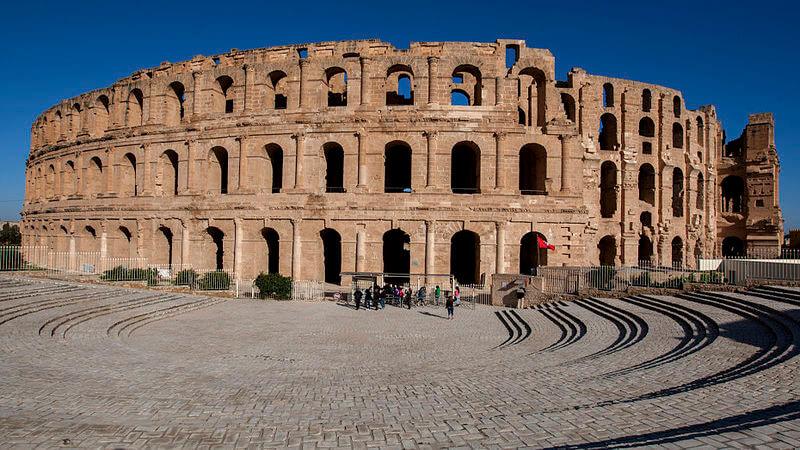 PC: Wikimedia Commons
Where: Mahdia Governorate, Tunisia
The Amphitheatre of El Jem is one of the remains of the Roman city of Thysdrus, known today as El Djem. The amphitheatre was capable of seating 35,000 people. Several scenes from Life of Brian and Gladiator were filmed here.
12. Wat Ratchaburana, Thailand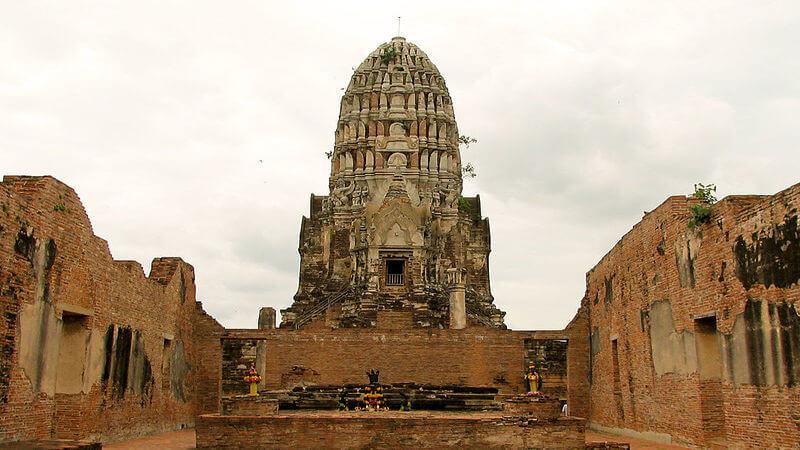 PC: Wikimedia Commons
Where: Ayutthaya, Thailand
A Buddhist temple located in Ayutthaya Historical Park, Wat Ratchaburana was founded in 1424 by King Borommarachathirat II on the cremation site of his two elder brothers, who died in a duel for the succession of the throne.
13. Hampi, India
PC: Wikimedia Commons
Where: Karnataka, India
Unreal and bewitching, the forlorn ruins of Hampi dot an unearthly landscape that will leave you spellbound the moment you cast your eyes on it. Heaps of giant boulders perch precariously over miles of undulating terrain, their rusty hues offset by jade-green palm groves, banana plantations and paddy fields.
Read more on Hampi: 11 Lesser Known Facts of Hampi That Will Surprise You With Their Historicity
14. Roman Baths, England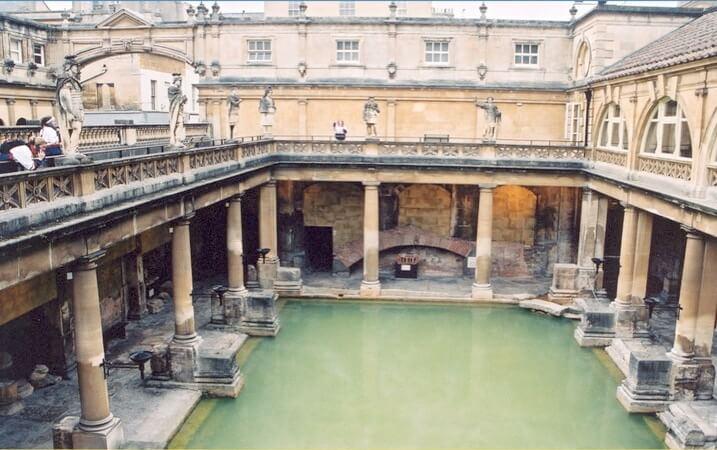 PC: Wikimedia Commons
Where: Bath, England
Constructed from 60 to 70 AD, the Roman Baths complex in Bath is very well preserved. Combined with the Grand Pump Room, the site receives over 1 million visitors annually.
15. Montezuma Castle National Monument, United States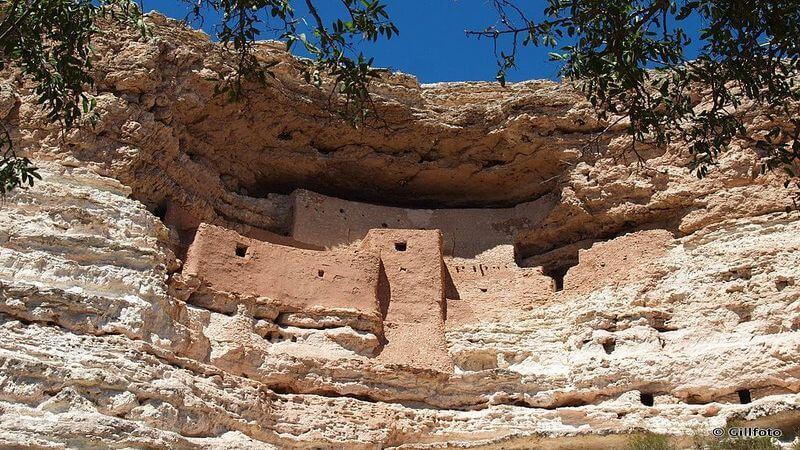 PC: Wikimedia Commons
Where: Camp Verde, Arizona, United States
These very well-preserved cliff dwellings can be found in Arizona's Montezuma Castle National Monument. They were built by the pre-Columbian Sinagua people.
16. Pompeii, Italy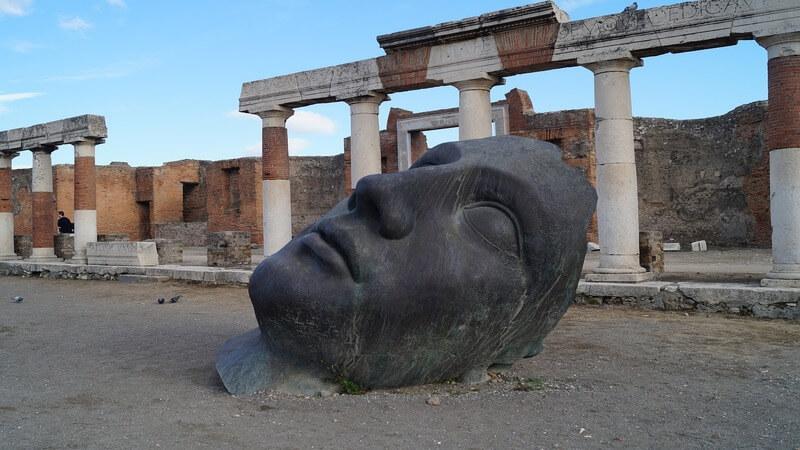 PC: Pixabay.com
Where: Province of Naples, Italy
Sprawling and haunting ruins of Pompeii are a stark reminder of the malign forces that lie deep inside Vesuvius.
17. Palmyra, Syria
PC: Wikimedia Commons
Where: Syria
134 miles northeast of Damascus, Palmyra was an ancient Aramaic city located at an oasis. The city's most notable building is the temple of Ba'al.
18. Tulum, Mexico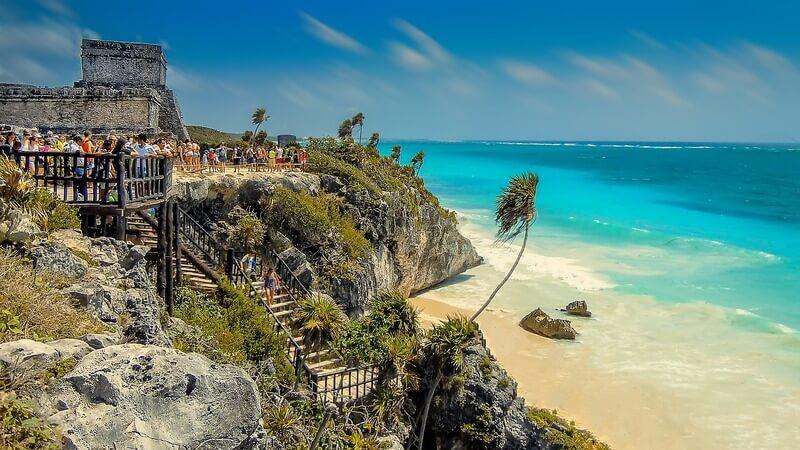 PC: Pixabay.com
Where: Quintana Roo, Mexico
Tulum is another pre-Columbian Maya site, known to be one of the last cities built by the Maya. The well-preserved walled city's most famous buildings are El Castillo, the Temple of the Descending God, and the Temple of the Frescoes.
19. Hadrian's wall, England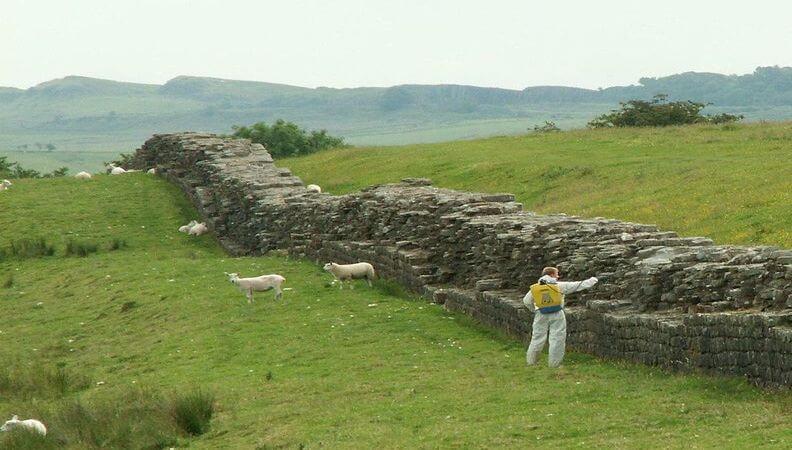 PC: Wikimedia Commons
Where: Cumbria, England
Hadrian's Wall was a fortification in Roman Britain. A large portion of the wall still remains, and was made a UNESCO World Heritage Site in 1987. The majority of the wall was built over six years and marked the de facto border of the Roman Empire in the British Isles.
20. Great Wall of China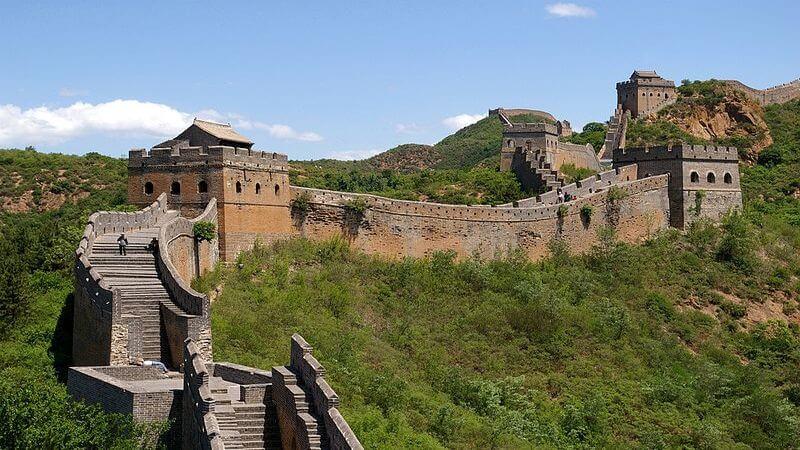 PC: Wikimedia Commons
Where: Huangyaguan Pass, China
The Great Wall of China is one of the greatest fascinating sights in the world the longest wall in the world, an awe-inspiring feat of ancient defensive architecture. Its winding path over rugged country and steep mountains takes in some great scenery.
So which one inspires you enough to take that journey into the past?
You may also like to read:
Submerged Wonders In the World