Top 10 Undiscovered Secrets of Amsterdam
* Disclosure: This post may contain affiliate links, which means we may receive a commission if you click a link and book something (there is never any extra cost to you for using these links).
1. Walk down the vintage Jordaan
2. Discover the charm of Amsterdam's open spaces
3. Enter the lively markets of Amsterdam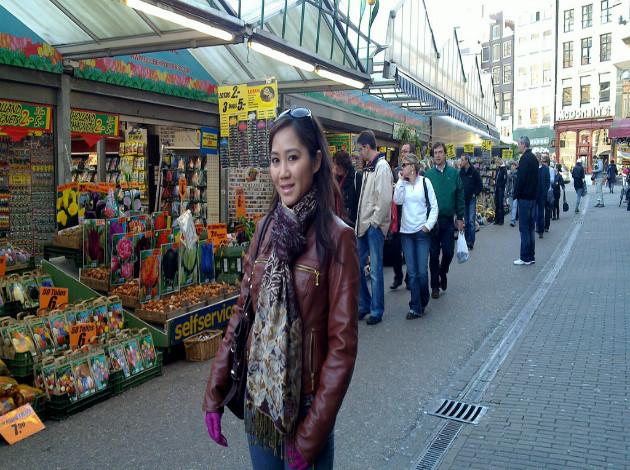 4. Unravel one of Amsterdam's hidden gems- Noord
Noord might not be counted as the part of glittering Amsterdam city; it still possesses a charm that remains unrivalled. The most famous part of Noord is NDSM-Werf, a former shipyard that has now given way to Amsterdam Skate Park, galleries, work spaces for artists, several cool restaurants and offices, student houses and spaces for big events such as festivals, concerts and flea markets. Walk through it and you will come to know why it is the best kept secrets of Netherlands.
5. Walk through the secret courtyard in the midst of the bustling city
6. Discover the hidden tunnel under the bar Papeneiland
7. Look at the house covered in 350-year-old blood graffiti
Amstel 216 is a historic house that remains to be one of the hidden attractions of Amsterdam. It was home to diplomat and six-time Amsterdam mayor Coenraad van Beuningen.Coenraad went crazy due to financial losses and cut his veins to scribble on his house's white exterior walls: his name, the name of his wife, a ship, Kabbalah verses and many other things. According to the locals, the scribbled blood cannot be washed off even till today.
8. Stop to see an original 18th century herbalists' shop
9. Take a stroll inside an ancient prison under the bridge
Many of you would have taken a walk over the Torensluis (tower lock) which boasts of being Amsterdam's widest bridge and also the oldest. However, very few would know that there is an arched entrance to the prison cells covered under the bridge, which is now open to the public and used to host events and exhibitions
10. Have a glance at the small houses set in to the Park Plaza Victoria hotel
Take a look at all these offbeat sights and unusual places in Amsterdam and rest assured that you will get to see this city in a new light.