Movies That Captured The Essence Of Madhya Pradesh
* Disclosure: This post may contain affiliate links, which means we may receive a commission if you click a link and book something (there is never any extra cost to you for using these links).
Madhya Pradesh is definitely a gift for anyone who loves watching the world through a lens. The sights, natural beauty, historical monuments, local culture and lifestyle, all of these are a photographers' dream come true! This subtle beauty of Madhya Pradesh could not be overlooked by patrons of the film industry, and the various movies that have been shot in several locations over the state stand testament to this fact. Be it a period film, a crime thriller, a rom-com or just a feature film documenting life in India, Madhya Pradesh can provide a terrific backdrop to whatever the case is! Here are some of the most popular films that have showcased the beauty of this wonderful state and are a visual spectacle worth beholding:
Mohenjo Daro

Release Year: 2016
Location: Bhedaghat
Many of the mesmerizing locations shown in Mohenjo Daro were shot in the bewitching Bhedaghat. The whole area is exceptionally beautiful with the lush greenery, river and Dhuandhar waterfall serving as the perfect backdrop for any Bollywood flick.
Jai Gangaajal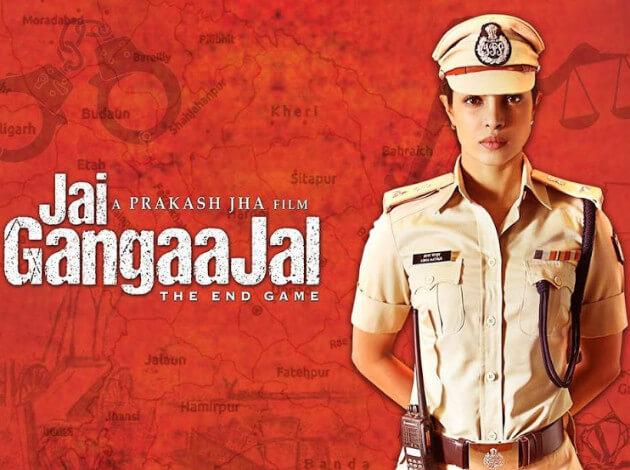 Release Year: 2016
Location: Bhopal
If you saw the Priyanka Chopra starrer Jai Gangaajal that released last year, then you must have noticed that most of the movie is based in Bhopal. One can catch places like the Jama Masjid Chowk Bazaar located in Old Bhopal in many of the scenes of the popular film. The city, indeed is so charming and rustic that one can't help but think about moving here permanently after a visit!
Revolver Rani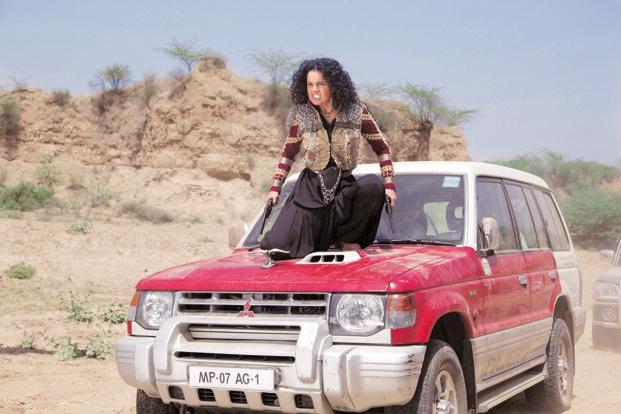 Release Year: 2014
Location: Chambal Valley
The unusual film Revolver Rani, with Kangana Ranaut in the lead role, was shot and based in the Chambal Valley. The beautiful valley has a history of numerous bandits and dacoits and Revolver Rani too was based on a satirical account of a female bandit-turned-politician! While delivering a message, the movie is entertaining to watch also and the Chambal terrain aids authenticity to the story. Apparently, the movie crew and actors were held up by rebels in the area, as they wanted a picture with Kangana Ranaut!
Yamla Pagla Deewana 2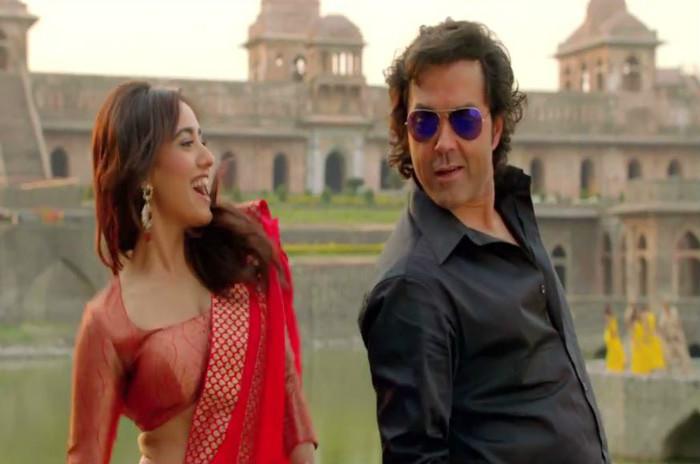 Release Year: 2013
Location: Maheshwar and Indore
This 2013 laughter riot had many scenes shot outside India, but once in the country, Hindustan Ka Dil was selected as an ideal location for the movie. The streets of Indore and serenity of Maheshwar were found to be perfect for the film. A fun fact to know is that Maheshwar was chosen as a replacement for Varanasi, as the Ghats of Banaras were not clean enough for the movie scenes to be shot. Just pay a visit to Maheshwar and get lost in its historic beauty!
Singh Saab the Great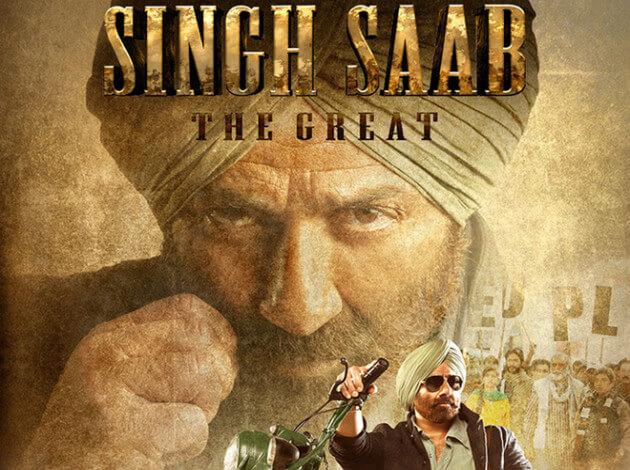 Release Year: 2013
Location: Indore
Sunny Deol has a special place for the center of India, as is evident from his second movie of the year 2013. One could see the whole of Indore in Singh Saab the Great with famous landmarks and attractions like Rajwada, Lal Bagh Palace, Mayank Water Park, Chhappan Dukan and many other places providing a perfect backdrop for the movie. Indore is also well renowned for its succulent food! Need we tempt you more?
Paan Singh Tomar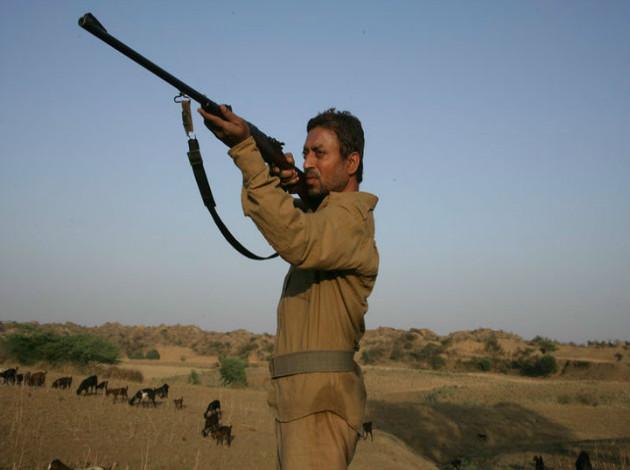 Release Year: 2012
Location: Chambal Valley
The critically acclaimed film starring actor Irrfan Khan and based on the athlete-turned-dacoit of the same name, Paan Singh Tomar was shot widely in the ravines of Chambal. Though Chambal Valley was notorious for its various dacoits, the situation is much safer now and it has become one of the most beautiful places to visit in Madhya Pradesh.
Rajneeti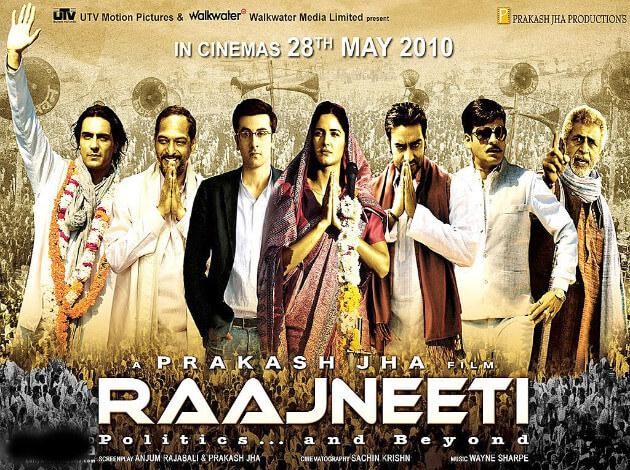 Release Year: 2010
Location: Bhopal
If you've ever been to Bhopal or had the fortune to stay there, then the Bollywood film Rajneeti would definitely prove to be a nostalgic trip down the memory lane. You can see popular Bhopal attractions like VIP Road, Birla Mandir, Upper and Lower Lake, Old Bhopal areas like Iqbal Maidan and Shahjahanabad shown in the film. Bhopal looks splendid throughout the movie and makes one want to plan a visit instantaneously!
Maqbool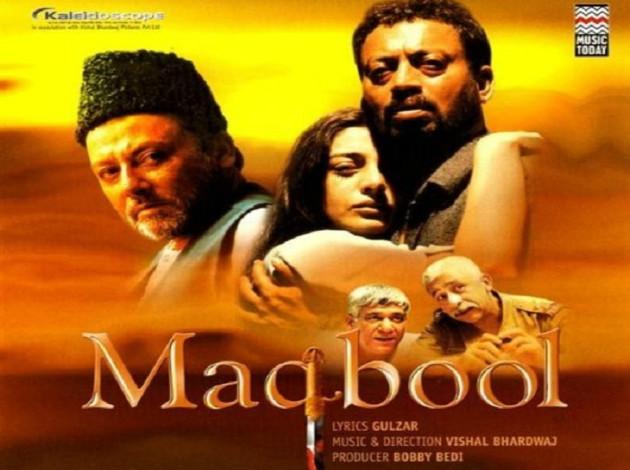 Release Year: 2003
Location: Bhopal
The critically acclaimed Bollywood adaptation of Shakespeare's famous play Macbeth was a marvelous film indeed. It received praises from international artists like Francis Ford Coppola, the director of Godfather. Much of the scenes of the movie were shot in the city of Bhopal, providing a perfect backdrop to the overall tone of the movie. The natural and historic attractions will probably make you fall in love with this City of Lakes.
Ashoka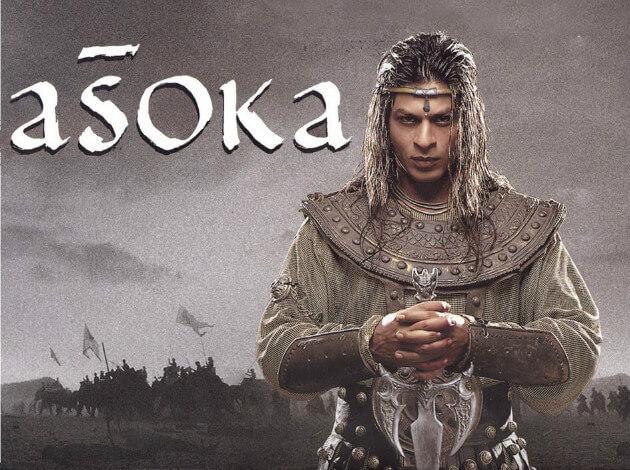 Release Year: 2001
Location: Maheshwar, Pachmarhi and Bhedaghat
Based on a highly dramatized version of the life of Emperor Ashoka the Great, the movie completely bowled over viewers with its visual spectacle. Almost all of the locations featured look unearthly and are a treat for sore eyes! Places like Pachmarhi, Rajat Prapat, Saraswati Ghat, Panchwati Ghat, Apsara Vihaar, Handi Khoh and Maheshwar are featured in various scenes.
Pyaar Kiya To Darna Kya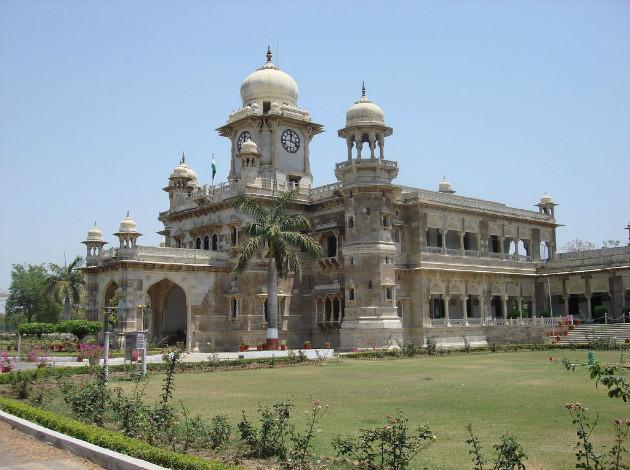 Release Year: 1998
Location: Indore
The film that made a topless Salman Khan armed with a guitar in hand the heartthrob of India had very important segments shot in Indore. The Daly College, one of the world's oldest coed boarding schools, was the very place where Salman Khan and Kajol went to college and had a hilarious time with their gang of friends. Pay Indore a visit and go on for a ride through the peaceful locales and historic buildings of this wonderful city.
In Custody (Muhafiz)
Release Year: 1993
Location: Bhopal
Based on a Booker prize-nominated book of the same name, In Custody tells the story of a Hindi Professor who is extremely fond of Urdu, and aims to interview a famous Urdu poet to fulfil his passion. The streets of Bhopal successfully complete the aesthetic beauty of the movie and are a visual treat. Directed by the famous Indian-born Hollywood director and producer, In Custody should be on the top of your watch-list this weekend, and a visit to Bhopal right after that!
Kinara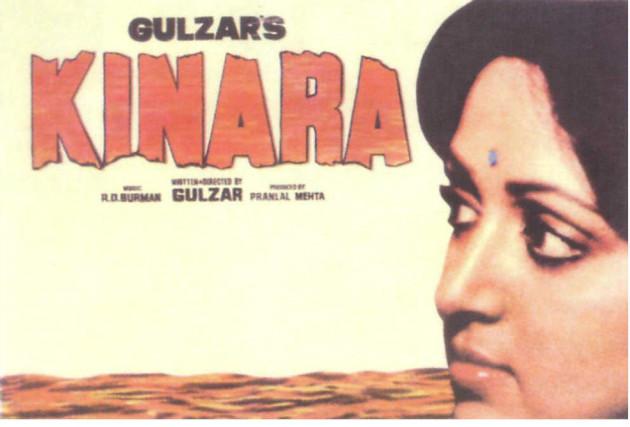 Image Source: Meghana Movies
Release Year: 1977
Location: Mandu
It's not that Bollywood has just realized the value of Madhya Pradesh. Known for its rich natural beauty and a number of historical monuments, it has always been a hotspot for movie-makers. The hit movie Kinara was shot extensively in Mandu, a historical city in Madhya Pradesh. The fortress, palace, tombs and other historical structures also provided an excellent backdrop to the theme of the movie.
The Lovers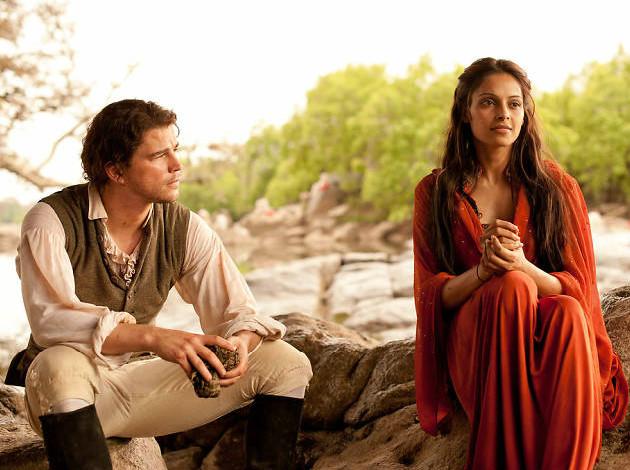 Release Year: 2013
Location:: Orchha, Gwalior and Chambal Valley
If you thought Madhya Pradesh's appeal is only limited to the desi crowd, then get ready to be surprised! The Lovers stars big names like Josh Hartnett, Bipasha Basu, Abhay Deol and is set in the period of the first Anglo-Maratha war. To recreate the magic of the 18th century India, parts of Orchha, the Chambal Valley and Gwalior were used in this spectacular movie. A visit to Chambal will definitely explain why the movie-makers chose and fell in love with this scenic valley!
Time to head for a filmy marathon! We are pretty sure after reliving all these films you would also be excited to rush to the uo;Hindustan Ka Dil"!! And trust us you won't be disappointed at all with what this magnificent state has in store for you all!