15 Lucknow Treats That Are Absolutely Ambrosial
* Disclosure: This post may contain affiliate links, which means we may receive a commission if you click a link and book something (there is never any extra cost to you for using these links).
Nawab, Adaab, Kebab and Shabab ; Lucknow is a city known for its rich cuisine and unending culinary joy. The city of nawabs, lucknowis have a big heart and an even bigger appetite. And why not, when you have such mouthwatering delicacies at every turn. Every gully and nukkad has an unassuming man selling not-so-humble treats that are made with centuries-old recipes, packed with flavor.
Good food is a given when you are in Lucknow. Here are our favorite picks from Lucknow. Don't forget to try these dishes when you visit Lucknow.
1. Galouti Kebab
Literally melt in your mouth, Galouti Kebab is delicate and dissolves in your mouth, leaving you this orgasmic taste that lingers on like a beautiful dream. A true nawabi treat.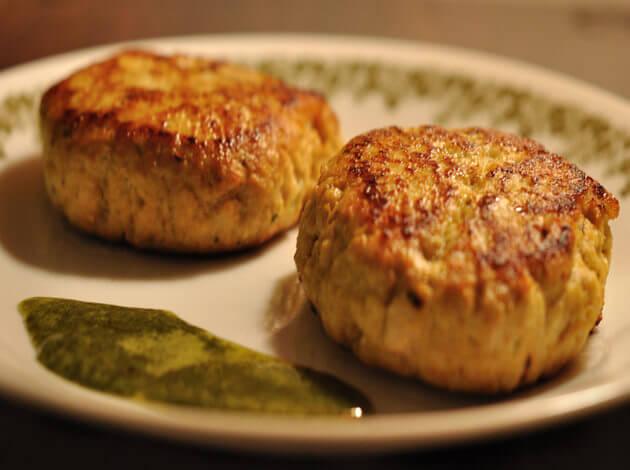 Image Source: Rajan Manickavasagam/ Flickr
Try the ones at : Tunday (at Ameenabad or Chowk)
2. Reshmi Kebab
Reshmi kebab is like silky goodness and bags of flavor wrapped into one bite. It dissolves in your mouth, giving you the most rich experience that only Lucknowi food is capable of.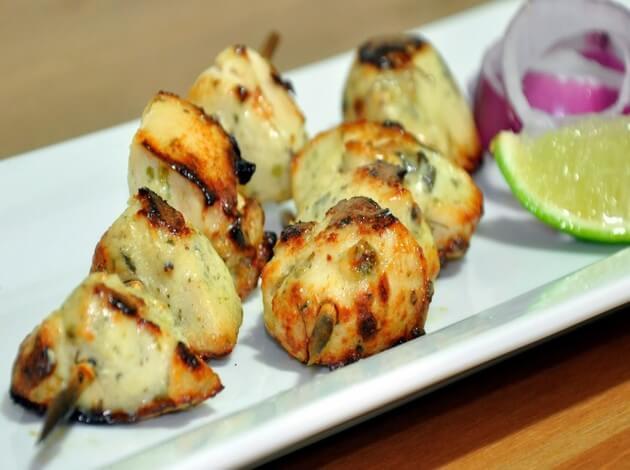 Image Source: indiatvnews.com
Image source: lets cook
Try the ones at : Dastarkhwan
3. Shahi Tukda
It's a wonder that something so good can be so simple to make. But you will never guess its simplicity when you taste the Lucknowi version that reveals layers of textures in one single bite. Laden with nuts and condensed milk, Shahi Tukda is a royal treat that will beckon you till long after you leave.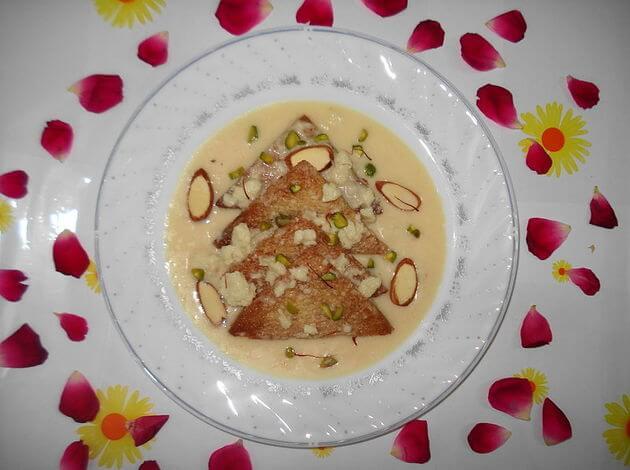 Image Source: Wikimedia Commons
Try the ones at : Dastarkhwan
4. Biryani
Lucknowis love their meat. Combine this love with their penchant for ancient recipes and you have a mean biryani that will put the humble plain rice to shame. Aromatic and full of taste, the biryani of Lucknow is its true claim to fame.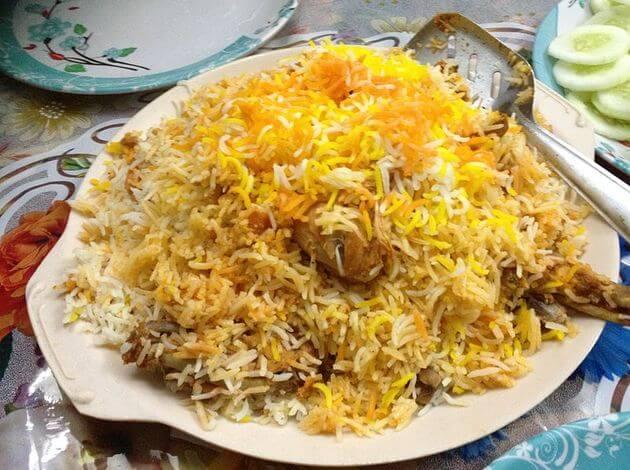 Image Source: Wikimedia Commons
Try it at: Wahid, all over Lucknow
5. Basket Chaat
Basket Chaat might come across as a humble dish but its only when you dig in that you realize what a burst of flavors and textures awaits you in there. Lucknowis have mastered the art of surprising you with their modest dishes and they live up to every bit of that reputation with this dish.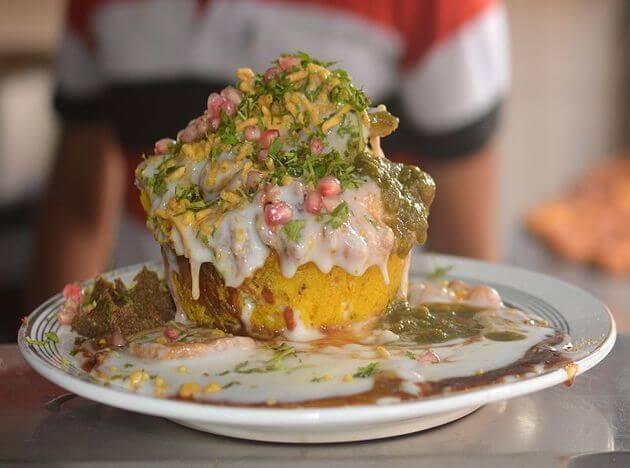 Image Source: Wikimedia Commons
Try it at : Royal Cafe, Hazratganj
6. Pani Patasha
Call it gol gappa, pani puri or puchka, this is one snack that has taken the whole country by storm. The sweet-tanginess of the water gives way to a kick of chili that is textured with the warm silkiness of the ragda. Lucknow pleases you with many flavors of the paani. Spoilt for choice!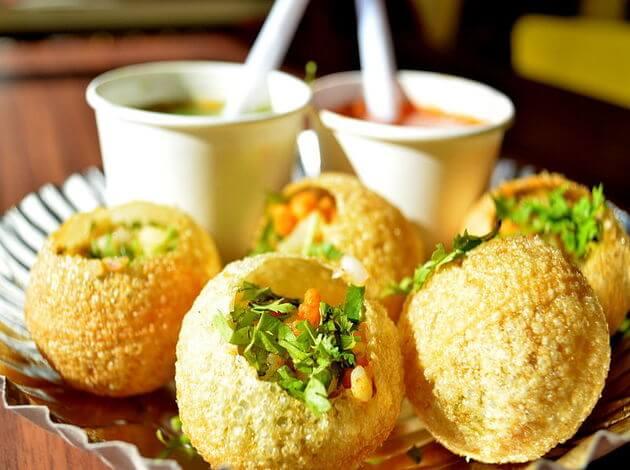 Image Source: Wikimedia Commons
Try it at: Hazratgunj
7. Kulfi Falooda
Kulfi falooda is a truly amazing dessert. And when it comes from Lucknow, it's an even bigger treat. Loaded with creamy kulfi, nuts, sweet noodles, jelly and the lightness of sabja, Kulfi falooda here is a meal in its own right.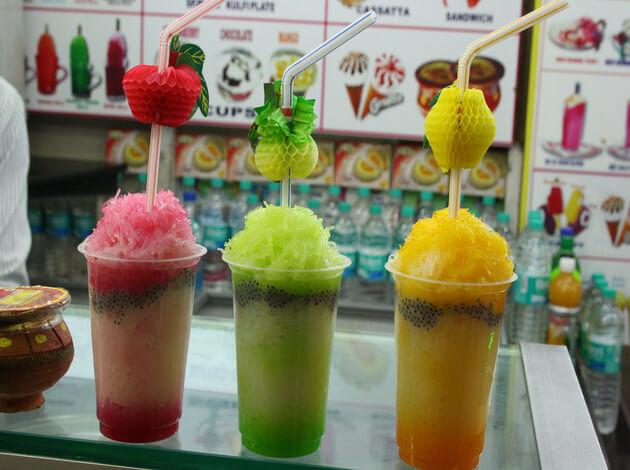 Image Source: Shashank Mehrotra/Flickr
Try it at: Ameenabad.
8. Chola Khasta
This peculiar combination works brilliantly at Lucknow. Try the chola khasta which is nothing but spicy, earthy chola with a layered crispy bread called khasta. The combination is absolutely heavenly in the winters of this region.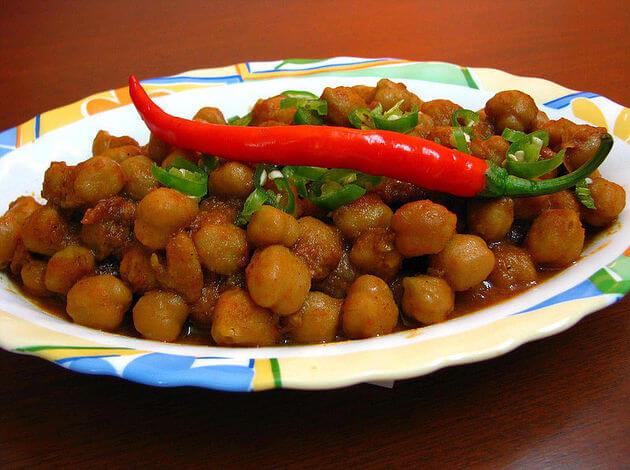 Image Source: Wikimedia Commons
Try it at : Husaingunj
9. Sheermal
Sheermal and Kebabs are a match made in heaven. This sweetish bread goes beautifully with the rich kebabs that are loaded with whole and grounded spices. No other place in India makes this dish better than Lucknow.
Try the best sheermal at Lucknow by planning a trip here with our Lucknow Trip Planner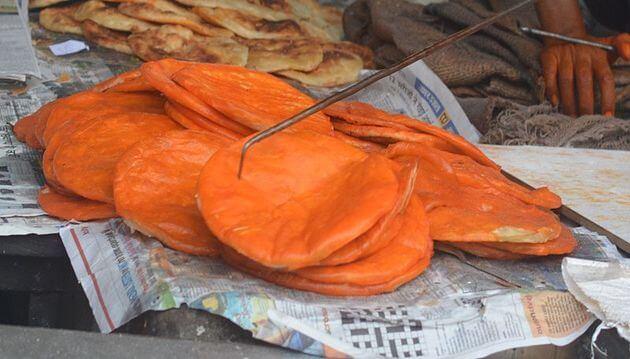 Image Source: Wikimedia Commons
Try it at: Rattilal
10. Kulcha Nahari
Kulcha Nahari is a hearty meal that satisfies you with its wholesome goodness. Lucknowis cook their meat in true royal perfection and the curry accompanying it is unlike any other curry you will ever taste. Warm kuclha breads with desi butter taste celestial.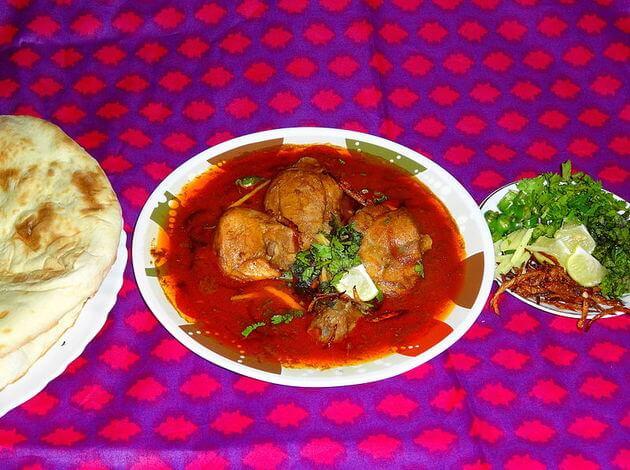 Image Source: Wikimedia Commons
Try it at: Raheem at Chowk
11. Makhan Malai
Makhan Malai is like nectar that has descended upon earth as a gift from god. Made out of fresh, frothy and light cream, the makhan malai at Lucknow is unbeatable.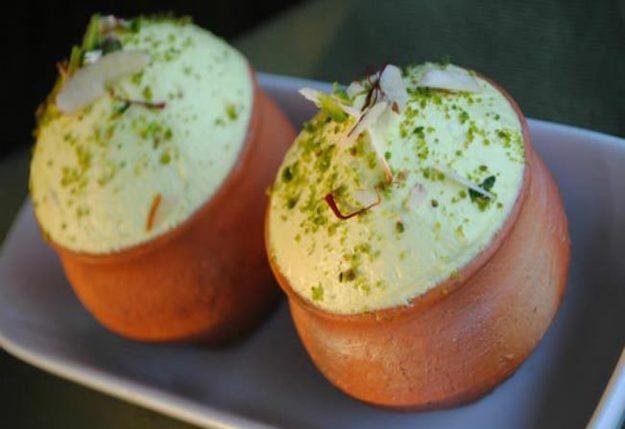 Image Source: anandabazar.com
Try it at : Chowk
12. Thandai, Lassi
Thandai and Lassi are the perfect solutions to beat the (in)famous Lucknow heat. The sweet, spicy taste of Thandai is like nothing you have ever tasted and the cool, refreshing sweetness of lassi is blissful in summers.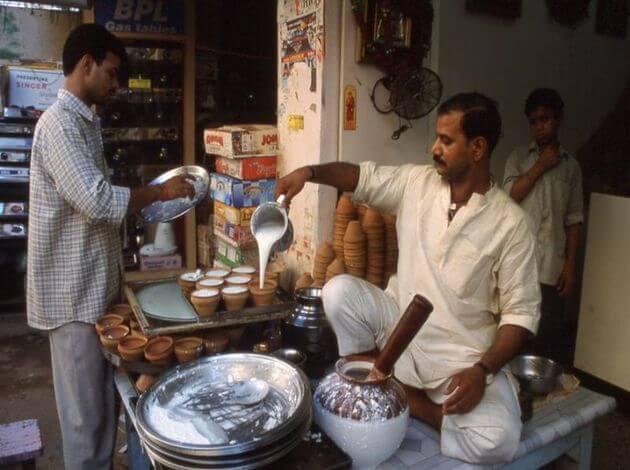 Image Source: Wikimedia Commons
Try at: Shree Lassi Corner at Chowk for Lassi and Pandit Raja for Thandai
13. Paan
It might not be too wrong to say that Lucknow taught India the wonders of eating paan. There is a wide range of paan available here and the gossip is that some of the paanwallahs also own a Mercedes Benz! Try the popular meetha paan here.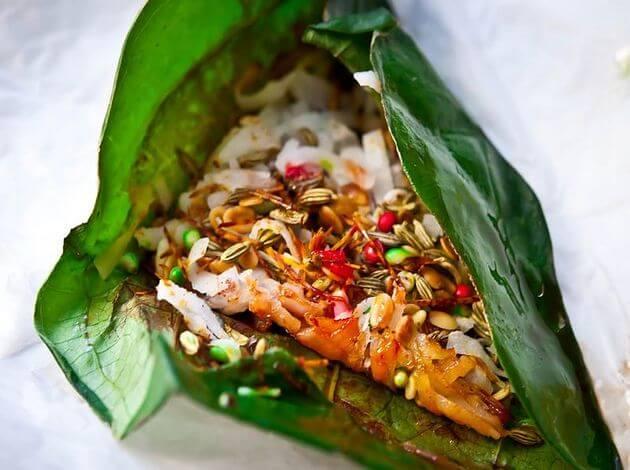 Image Source: Wikimedia Commons
Try it at : Chowrasiya at Nishatganj
14. Dahi Bade
Dahi Bade are not native to Lucknow. But they sure have mastered the art of making them. The cold, sweet and spiced yogurt accompanies the spongy bade beautifully. Oh what a treat this is!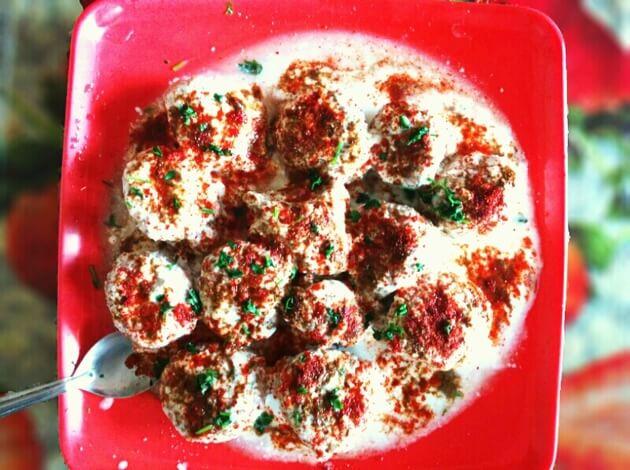 Image Source: Wikimedia Commons
Try it at: Lalbaug
15. Boti Roll
Rolls are great pastime for Lucknowis. They make for great snacks and Lucknowis absolutely love their rolls. From vegetarian to non-vegetarian, there are a number of options to satisfy those midday urges.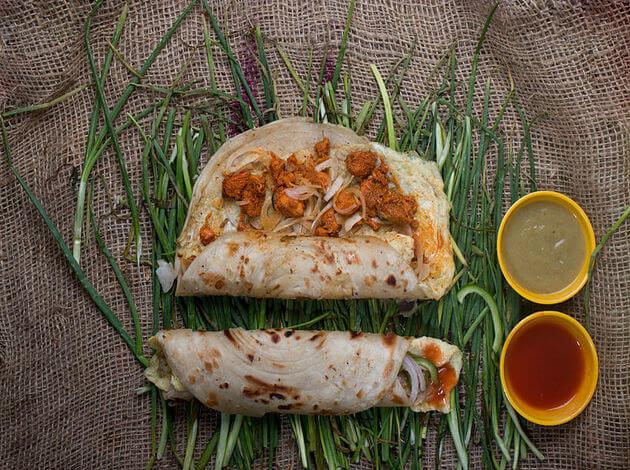 Image Source: Wikimedia Commons
Try them at : Awadh Biryani Corner, Hazratganj
Lucknowi food has a language of its own. This is how Lucknowis communicate their unparalleled warmth and hospitality. For the best mughlai flavors and meat in India, head to this magical city of Nawabs.
Support Credits: Jai Rawat
Hand Picked For you -
What a Pickle! 12 Indian Pickles To Spice Up any Mundane Meal
Digest This: 11 of The Most Expensive Meals in India
15 Street Foods You Do Not Want To Miss Out On