Wasabi Flavored KitKat, Japan's Eccentricity at Its Best!
* Disclosure: This post may contain affiliate links, which means we may receive a commission if you click a link and book something (there is never any extra cost to you for using these links).
Japan's incessant love for all things quirky, doesn't seem to cease. We say, let it not!
Managing to be in the news for eccentric things consistently, this time, it has thrown light upon the world's perpetually beloved KitKat! Yes, the chocolate! Curated by one of Japan's prime patissiers, chef Yasumasa Takagi this is not short for any revolution (Chocolate revolution maybe?).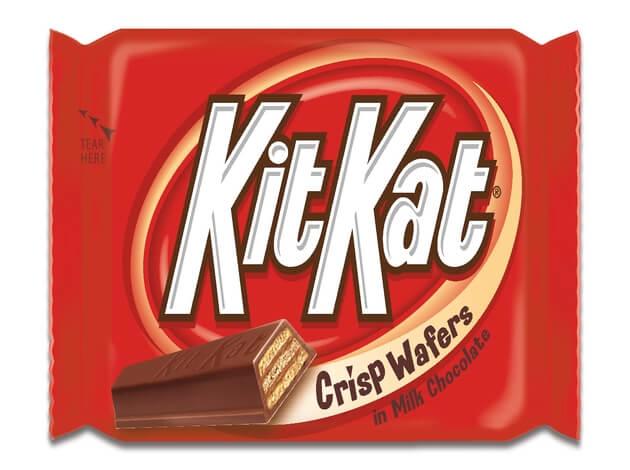 PC: flickr.com/Ged Carroll
After opening a Kit Kat Specialty Store in Ikebukuro, Japan, the product development kept evolving only to result into over a whopping 300 flavors of that one classic KitKat! So now our humble beloved chocolate that was once cherished as the perfect break snack (Yes, take a Break, take a KitKat!) is now being relished throughout Japan in some mighty unconventional flavors like pumpkin pudding, green tea, Shinshu apple or adzuki bean sandwich and of course, since this is Japan; Wasabi flavored KitKats! Now this certainly ratifies KitKat's transformation since its genesis in the 1930's, in England.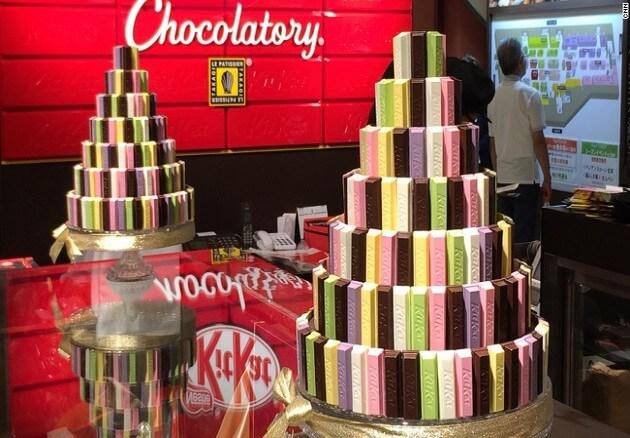 PC: CNN
The big break
What actually brought about this advent was Yasumasa Takagi's observation about how Nestle's KitKat had an outstanding reverence in the country's domestic market. So with a grail to serve visitors with some supremely whacky flavors, without losing the essence of the original KitKat, Takagi came up with this venture. Along with some great marketing done by KitKat's Japanese marketing gurus in Kobe. In fact, another very important contributor to this big break is the coincidence of language. Sounding similar to "kitto katto" which means "to surely win", in Japanese, this new form of KitKat had a special connection with the people here. It was then given to children by parents and amongst friends for various endeavoring purposes.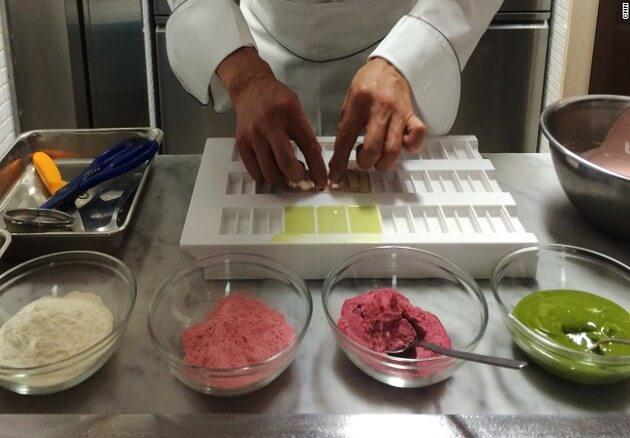 PC: CNN
Outburst of flavors
Chef Yasumasa Takagi, in absolute Zen, with a plethora of colors and flavors aligned in front of him, works hard to make these gourmet versions. Japan's gift-giving tradition and certain culinary habits were deployed to build this magnificent product. With sourced ingredients from regions across the country, production especially goes up in order to coincide with food seasons. Limited edition boxes of KitKat minis, sell rather well during this season!
You either love it or you hate it, but you certainly cannot ignore it.
Now, cherry blossom KitKat, anyone?
This post was first published on CNN
You May Also Like to Read
10 Best Cities to Visit in Japan
10 Most Beautiful Castles in Japan
Best Places to See Cherry Blossom in Japan