Natural Wonders of India
* Disclosure: This post may contain affiliate links, which means we may receive a commission if you click a link and book something (there is never any extra cost to you for using these links).
The enticing country of India has many a natural wonders- some of them will intrigue you while others will completely enchant you! Here are top 14 natural wonders of India that you have to see atleast once before you die! Start taking notes for your bucket list!
1. The Great Rann of Kutch: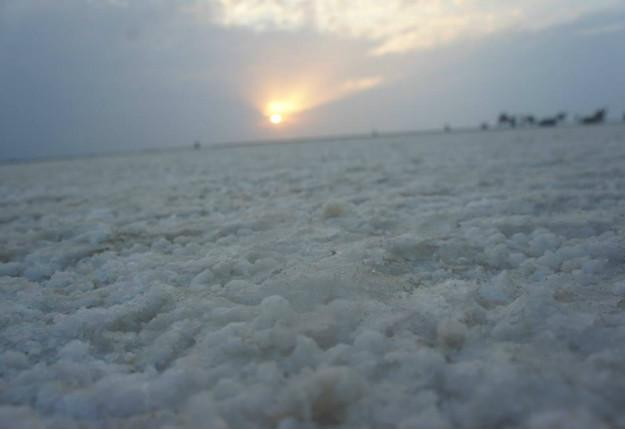 Image Source: Swathi Ramaswamy
The Great Rann of Kutch is a seasonal salt marshland situated in the heart of the Thar Desert with Gujarat on one side and Sind province in Pakistan on the other. It is one of the largest salt deserts in the world.
2. Lonar Lake, Maharashtra: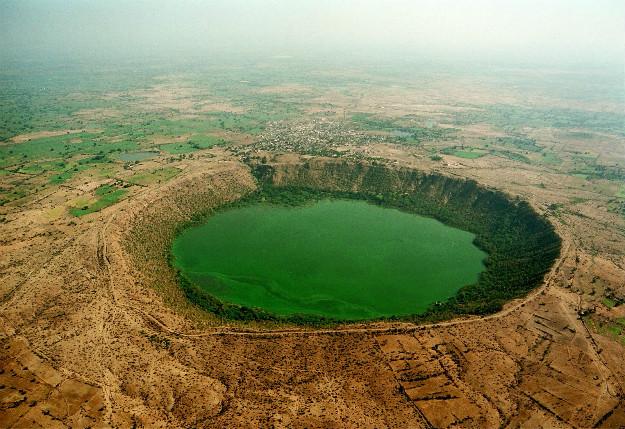 Image Source: Wikimedia Commons
The Lonar Lake is formed within the Lonar crater which is the largest and only hyper velocity impact crater in basaltic rock, on earth. The lake is saline and alkaline in nature and is located in Buldhana district of Maharashtra.
3. Pangong Lake, Ladakh: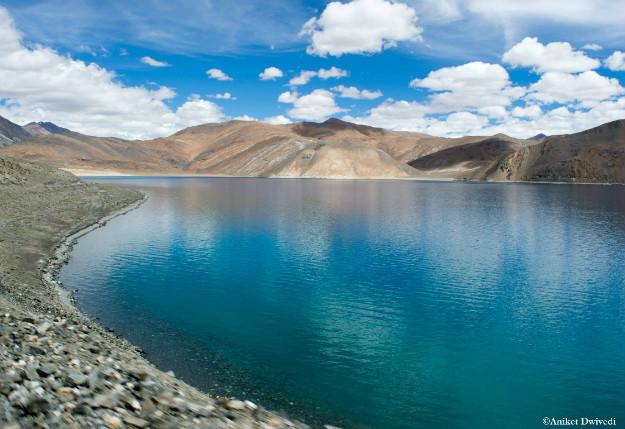 Photo Credit: Aniket Dwivedi
One of the highest lakes in India (the highest being Cholamoo lake in Sikkim), the Pangong Tso (lake) is an enchanting lake situated at an altitude of about 4,249 metres. Being one of the largest brackish lakes in Asia, this crystal clear blue lake sprawls over an area of 100 kilometres, stretching across the borders of two countries.
4. Valley of Flowers, Uttarakhand: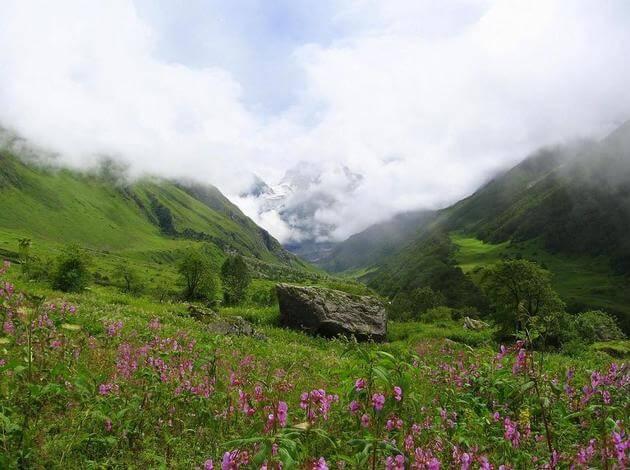 Image Source: Wikimedia Commons
A must visit for trekking and photography enthusiasts, the entire Valley of Flowers turns colourful during spring. The valley was a chance discovery by British travellers Frank Smith, Eric Shipton and R.L. Holdsworth when they got lost in the mountains. Since then, this lesser known wonder has been welcoming visitors every year between June and October.
5. Marble Rocks, Jabalpur: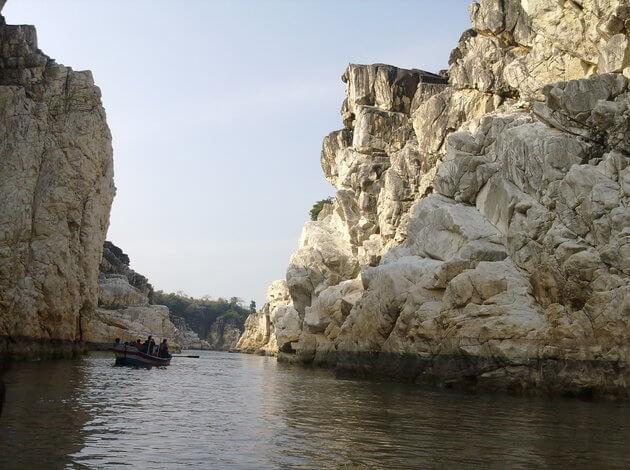 Image Source: Wikimedia Commons
Bhedaghat is a small area located around 20 kilometres from the city of Jabalpur. The main attractions over here are the Marble Rocks and the Dhuadhar waterfalls. A boat trip towards the waterfalls via a canopy of these naturally formed Marble Rocks will leave you awestruck.
6. Coral Reefs, Lakshadweep: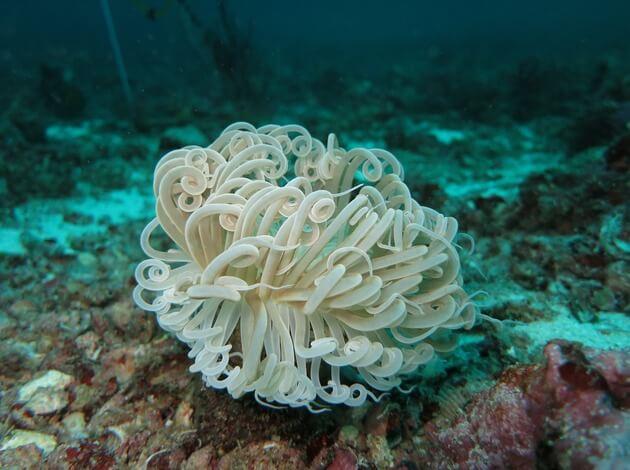 Image Source: pixabay.com
The Lakshadweep Archipelago is must visit Indian tourist attraction for every person who claims to be a beach bum! It is home to pristine virgin beaches, over 600 species of fishes and around 78 species of corals! Being one of the few coral reef regions in India, the government puts in lots of efforts to monitor the reefs in order to protect them. This natural wonder in India ought to be in your bucket list!!
7. Borra Caves, Andhra Pradesh: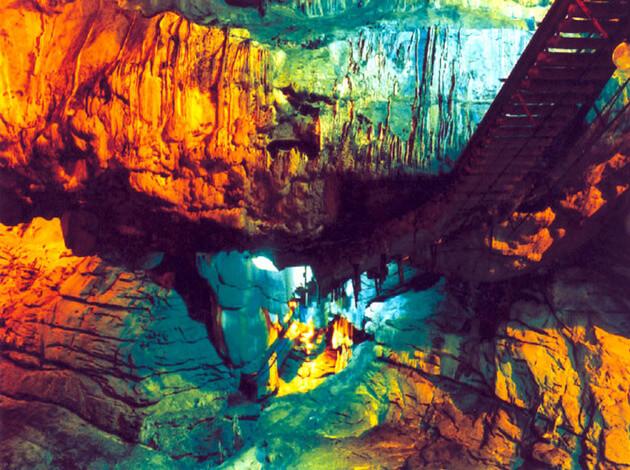 Image Source: Wikimedia Commons
Discovered in the year 1807 by William King, a British geologist, the Borra Caves are believed to be 150 million years old. Perennial water flowing over the rocky mountains for millions of years resulted in the formation of the caves. The total length of the caves is around 200 metres. You will be amazed by the magnificence of the caves in India.
8. Floating Lake, Manipur: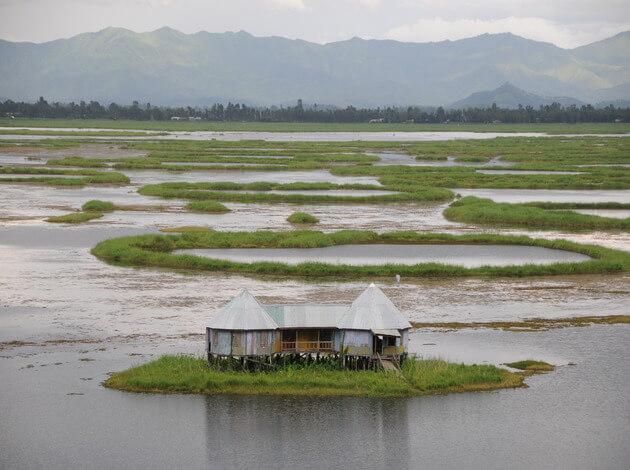 Image Source: Wikimedia Commons
Located near Moirang, in the state of Manipur, the Loktak Lake (also known as floating lake) is an intriguing natural phenomenon. It is known for its Phumdis (heterogeneous masses of vegetation, soil and organic matter) floating over it. Infact, the largest phumdi on the lake is home to the world's largest floating national park- the Keibul Lamjao National Park, Manipur.
9. Sand Dunes of Jaisalmer: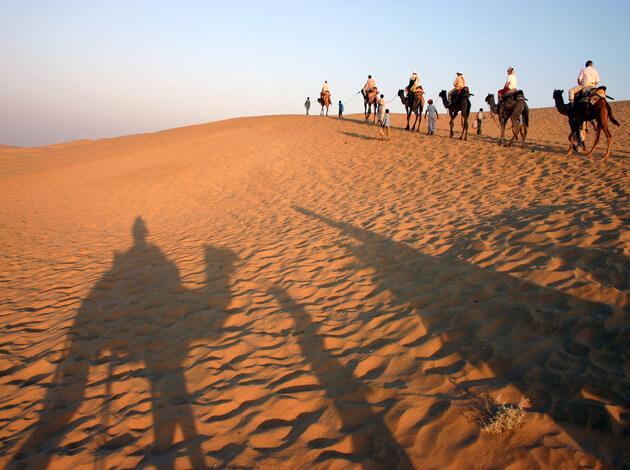 Image Source: Wikimedia Commons
In the mood for some dune bashing? Head over to Jaisalmer and have a time of your life! A sand dune is described as a mound of sand formed by the wind, usually in the desert or along a beach. Dunes are formed when wind blows sand into a sheltered area.
10. Majuli Islands, Assam: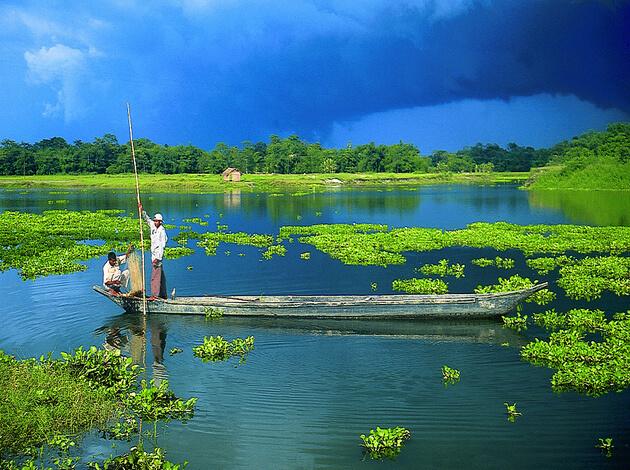 Image Source: Wikimedia Commons
Majuli is the largest river island in the world! Located in the Brahmaputra, the island used to be spread across an area of 1,250 square kilometres. However, it has lost significant amount of land due to erosion. And as of 2001, it has an area of only 421.65 square kilometres.
11. Columnar Basaltic Lava, St. Mary's Island, Karnataka: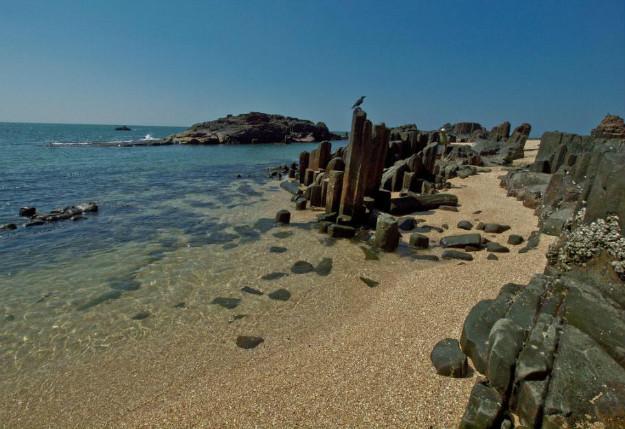 Image Source: Arun Prabhu/Flickr
The St. Mary's Islands located in the Arabian Sea, off the coast of Karnataka, are made up of four small islands. They are known for their columnar basaltic lava, a distinctive geological formation. Research and scientific studies indicate that the basalt of the St. Mary's Islands was formed back when Madagascar was a part of the land (around 88 million years ago!). They were formed due to sub-aerial sub volcanic activity.
12. Hide-and-seek Beach, Orissa: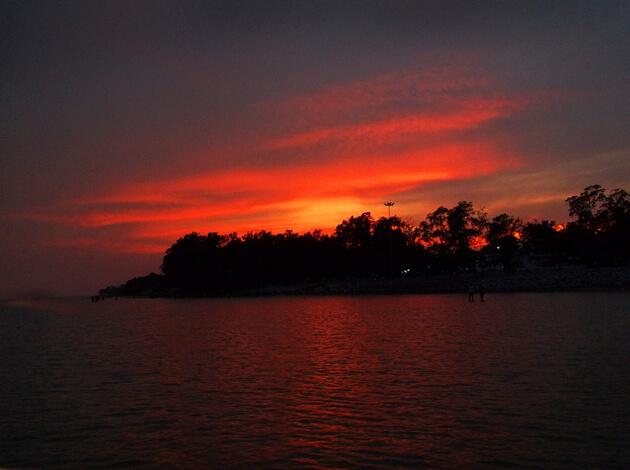 Image Source: Wikimedia Commons
The Chandipur beach, populary known as Hide-and-seek Beach, undergoes a stunning process every day! One of nature's amazing wonders in India; the sea at this beach recedes by as much as five kilometres every day! It not just enthrals the onlookers but also offers an opportunity for visitors to literally walk into the sea! You must visit this natural wonder of India if you are a beach lover!!
13. Balancing Rock, Mahabalipuram: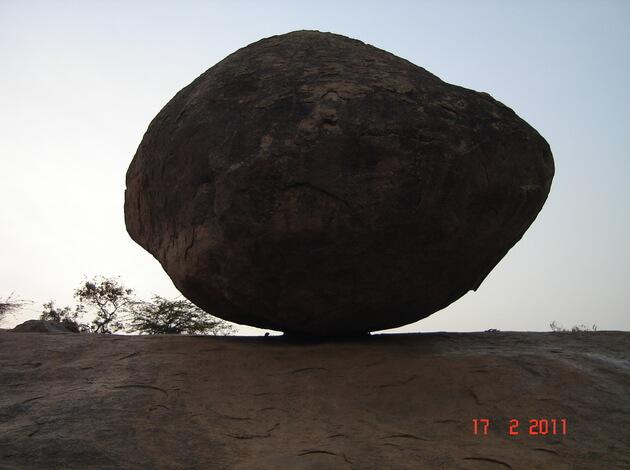 Image Source: Wikimedia Commons
Defying physics for over 1200 years, the balancing rock at Mahabalipuram has to be seen to be believed! The 20 feet high and 5 meter wide rock, estimated to weigh over 250 tons, seems to be pulling off a balancing act like no other! Locally known as 'Krishna's Butter Ball', attempts were made to move the rock in the year1908 by the then Governor of Madras Arthur Lawley. Seven elephants were put to the task of pushing off the rock. But, to everybody's surprise, the rock couldn't be moved!
14. Barren Island of Andaman: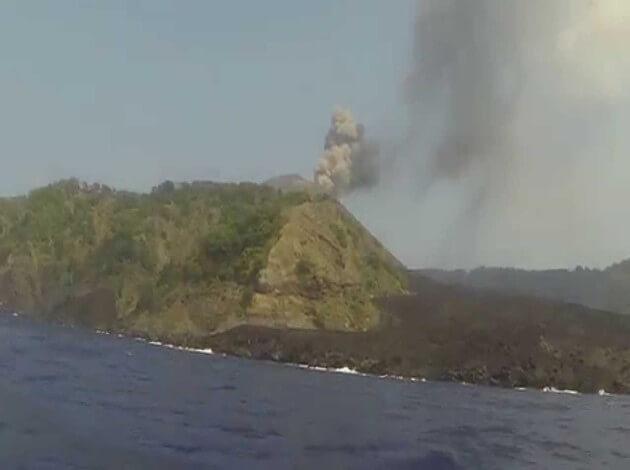 Image Source: youtube.com
The Barren Island is the only confirmed active volcano in South Asia. It is part of the Andaman Islands and the first recorded volcano eruption on the island dates back to 1787. Since then, the volcano has erupted more than ten times.
Have you been to any of these places? How was your experience? If you haven't been, remember, the earth has music for those who listen.
Read my experience of visiting the magnificent Pangong Lake: Ladakh- An Epic Roadtrip With Friends