15 New Eatouts in Pondy that You Have to Try
* Disclosure: This post may contain affiliate links, which means we may receive a commission if you click a link and book something (there is never any extra cost to you for using these links).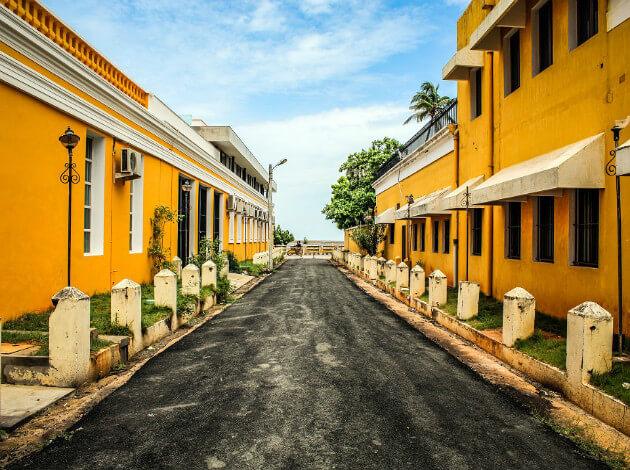 Image Source: pixabay.com
If you've read our best things to do in Pondicherry blog, you'd know that you've come to one of the most eclectic seaside towns in India. With a classic French vibe and a bohemian soul, Pondicherry is sure to steal your heart.
Pondy is all about its charming boutiques and restaurants that line up the colorful pavements of the town. If you're planning to visit Pondicherry, don't forget to try out these cute new eateries that have brought a young and vibrant vibe to the town.
Plan a trip to Pondy with our Puducherry itineraries
1. New Farm Fresh
Are you in for some freshly made pasta and food made from good organic produce? Then New Farm Fresh is the place to be. The décor bears quite a resemblance to a rustic farm house and there is an interesting pizza oven in the corner for you to see how your pizza is being made. You can customize your food as per your requirement, so yes, your soul and stomach is surely going to thank you for this. You can also shop for home-made Auroville coffee, chocolate and hand-made Italian Pasta for yourself.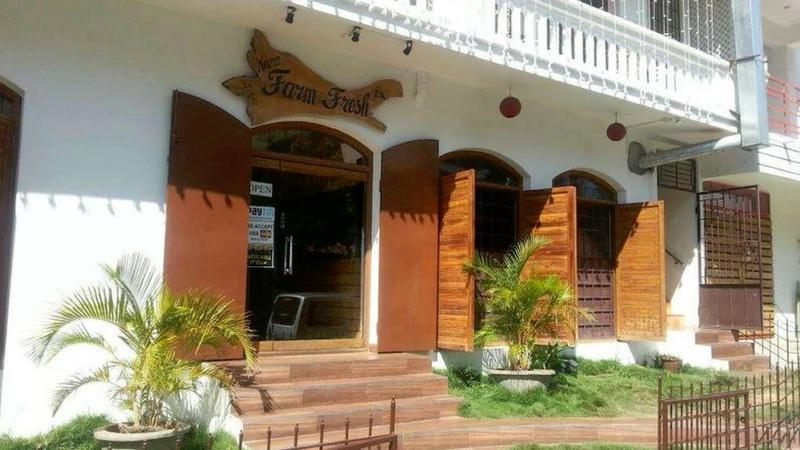 Image Source: zomato

Address: 6, St Therese Street, MG Road, Puducherry
Open: 11 AM to 10 PM (Mon-Thu),11 AM to 11 PM (Fri-Sun)
Try: Zucchini Pizza
2. Spice Route
Spice route is a fun place to hang out especially on nights with live music. Located in the famous White Town of Puducherry, this quaint corner café provides relief from the scorching sun with its satiating cocktails and delicious seafood.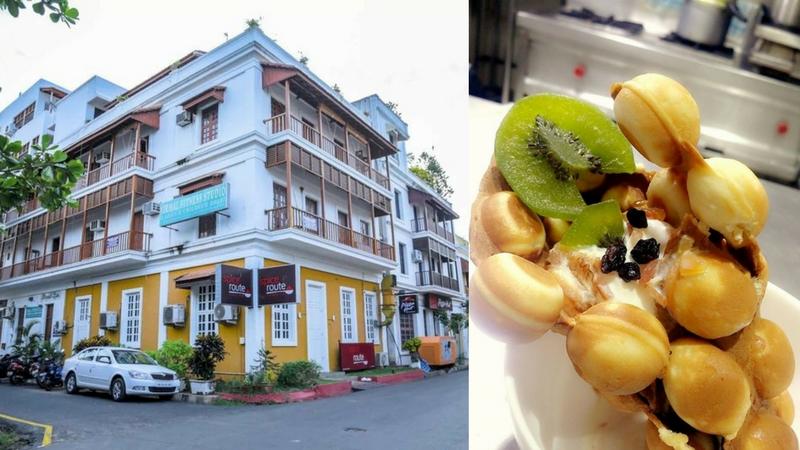 Image Source: zomato

Address: 6, Rue Bussy Street, Romain Rolland Street Cutting, White Town, Puducherry
Open: 11 AM to 11PM (Mon-Thu),11 AM to 11:30PM (Fri-Sun)
Try: Bubble Waffle Icecream
3. Cafe des arts
This bohemian café is everything Pondicherry should be in a nutshell. It's a cozy place in the 19th century building with colonial art and furniture. Serving from a menu of French classics, this place is like a stroll through the past. Sumptuous food is guaranteed and when you're full, you can visit the pop up shop in the premises or pick up a book and read.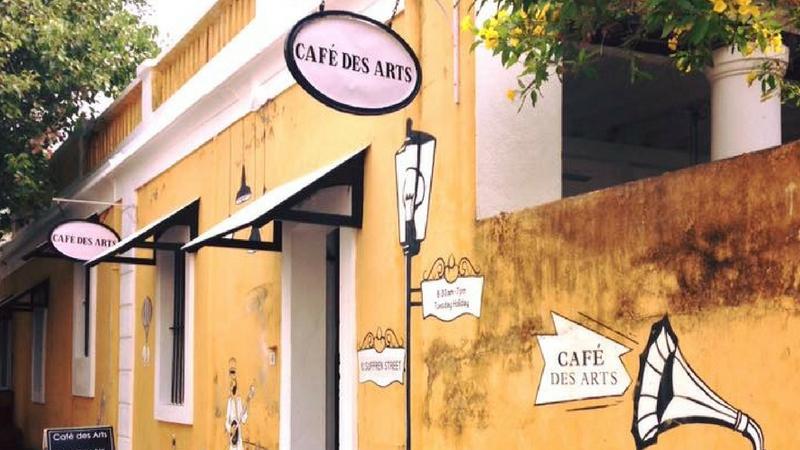 Image Source: facebook.com
Address: 10, Suffren Street, White Town, Pondicherry
Open: 8:30 AM to 7 PM, Closed on Tuedays
Try: Tuna baguette sandwich and chocolate brownies
4. Asian House
Although nightlife here seems underrated, Pondicherry is actually extremely popular amongst the youth when it comes to partying. So when it comes to celebrating some good times, Asian House is a great spot to dance your heart out. Clubbed with some fancy drinks and great oriental food, the place has some rocking national and international DJ nights.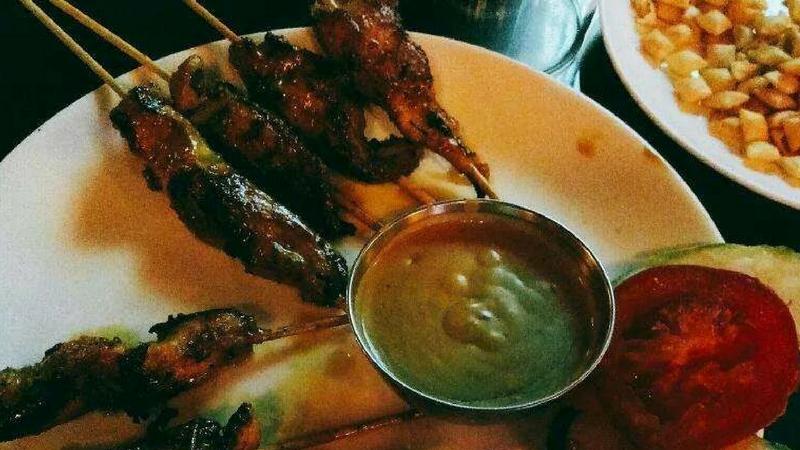 Image Source: zomato

Address: 7, South Beach Boulevard, Next Dupleix Statue, White Town, Puducherry
Open: 11 AM to 11 PM, Closed on Tuesdays
Try: Satay
5. Kasha Ki Aasha
Ever heard of European Thali? Yes, that's right! This garden café located in the beautiful heritage city of Pondicherry offers some exclusive food including homemade cakes and organic coffee. After enjoying a hearty meal, you can browse through the beautiful art on display and shop for some designer garments, jewellery and home accessories in this restored Tamil home. And if you find yourself tired after the meal and all the shopping, you can also take a nap. No kidding! It's literally a home away from home.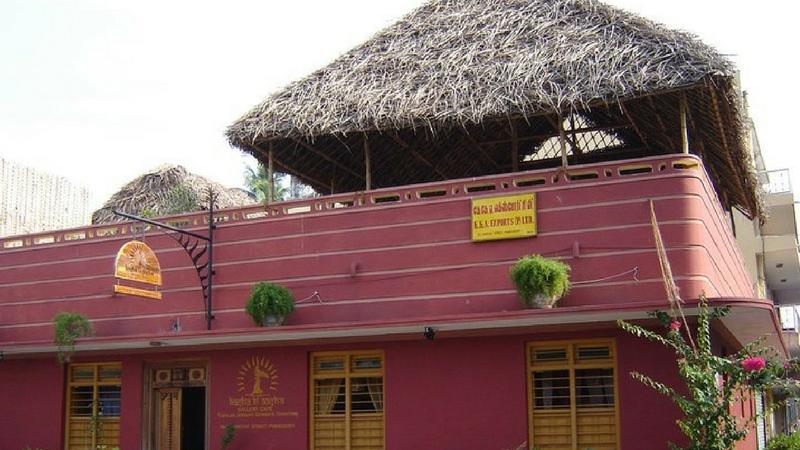 Image Source: kkapondy
Address: 23, Surcouf Street, Near Lycee French School, SW of Bharathi Park, White Town, Puducherry
Open: 9AM to 11 PM
Try: European Thali
6. Villa Shanti
Located in the old French town, this huge 19th century house converted into a hotel is a wonderful escape from the city's hustle. If you are around in the locality, the café bar of this lovely house is a must visit. You can try delicacies from the Indian streets and drink a cocktail or two to cool down during Pondy's sultry afternoons. Enjoy your lunch while listening to some good music and later pick up a book from the café's library to wrap up a perfect day.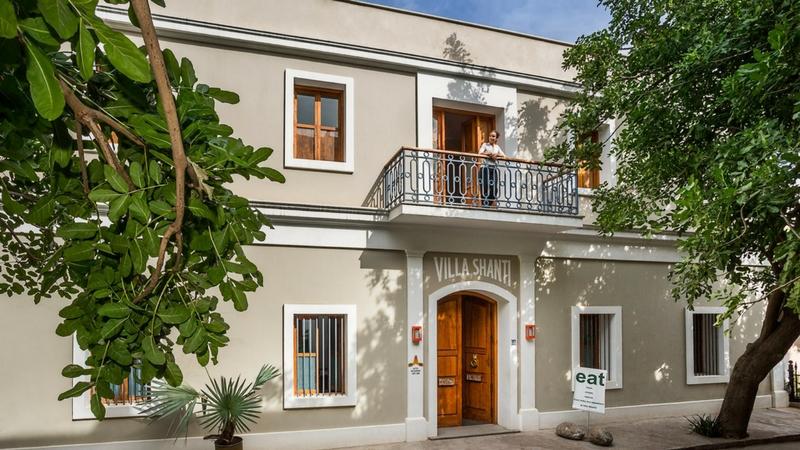 Image Source: facebook.com

Address: Villa Shanti, 14, Suffren Street, White Town, Puducherry
Open: 12 Noon to 2:30 PM, 7 PM to 10:30 PM (Mon-Sun)
Try: The chocolate eclairs with ice cream
7. Dilliwala6
Had enough of the pizzas and pastas? Then treat your palate with delicious North Indian food at Dilliwala6. Just a few minutes away from the Auroville beach, this place is an amalgamation of quirky French décor and mouthwatering Indian food. Apart from the lovely food, this place also has an ice-cream corner named 'Thanda' which is a delight in those scorching afternoons of Pondicherry.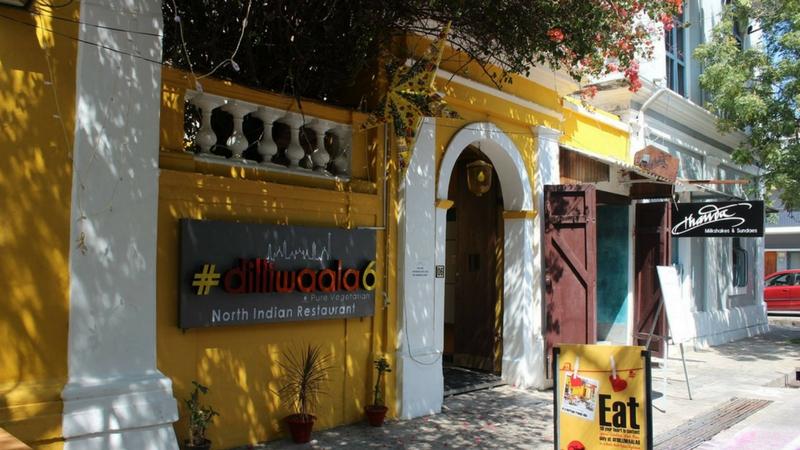 Image Source: zomato

Address: 6, Rue De La Marine, White Town, Puducherry
Open: 12 Noon to 10:30 PM (Mon-Sun)
Try: Oreo Shake and the Chandani Chowk's Chola Bhatura
8. La Mason Rose
Just like you walk in Paris and stumble upon a petite café to discover France in a meal, La mason Rose is that French romance in Pondicherry. The café has quite a minimalist vibe with a setting under the trees which is an added charm. The café offers delightful French cuisine and refreshing desserts for your weet tooth. It's like the French say, c'est magnifique!
Image Source: zomato

Address: 8, Romain Rolland Street, White Town, Puducherry, 605001, India
Open: 12 Noon to 3 PM, 7 PM to 10:00 PM (Mon-Sun)
Try: The coconut cream dessert, chocolate and coffee parfait and the guava compote

9. Le Chateau
The wooden interior of the restaurant of this newly opened hotel adds warmth to the ambiance of the place. It serves a mélange of foods and though for some the menu might be a bit selective, anything you order is sure to please you.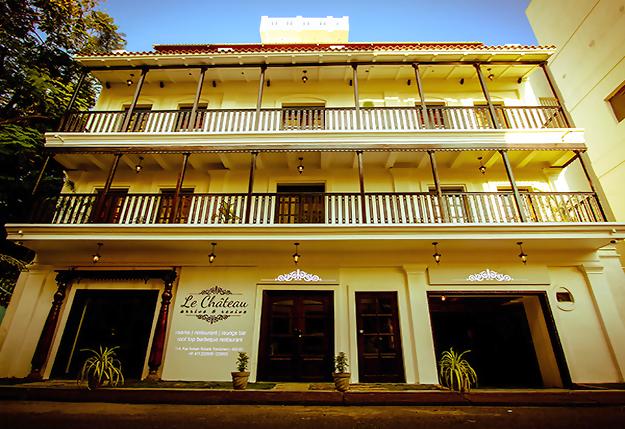 Image Source: lechateau.co.in
Address: 11A, Rue Romain Rolland, White Town, Puducherry
Open: 7 am to 10 am, 12 noon to 3 pm, 7pm to 11 pm.
Try: Mughlai Chicken and Naan
10. Bay of Buddha
In a short span, this place has made quite a noise in the town. And deservedly so. The ambiance of this terrace restaurant complements its taste palate very well. As the wind from Bay of Bengal romances your hair, dig into their scrumptious fare and enjoy a balmy evening in Pondicherry.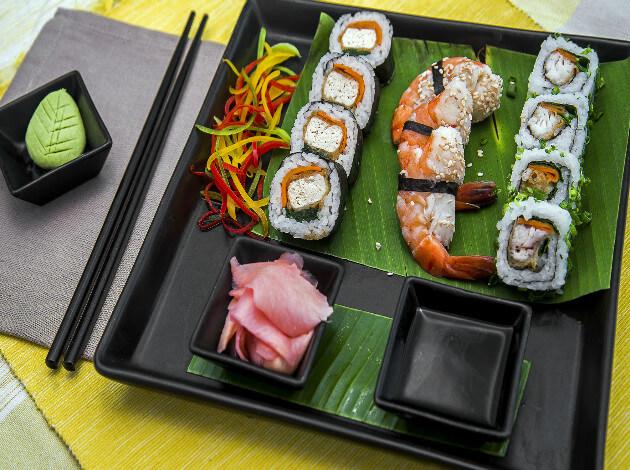 Image Source: zomato.com
Address: The Promenade, 23, Goubert Avenue, White Town, Puducherry
Open: 7 pm to 11 pm (5 pm to 7 pm happy hours)
Try: Vietnamese fish curry
11. Le Café du Lycee
Decidedly French, owners Cavitha and Ganpathy have done a brilliant job in decorating this petite café. Definitely a place for long conversations and lingering, the gateau au chocolat is to die for. Are you ready for your rendezvous with Paris?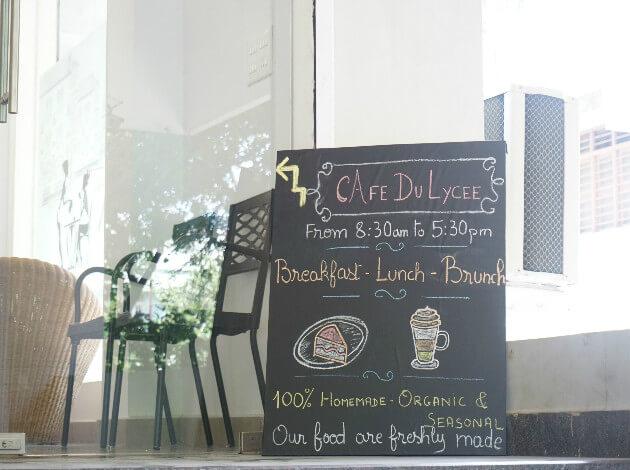 Image Source: zomato.com
Address: 80 Ambour Salai, Kandappa Street, White Town, Puducherry
Open: 9 am to 6 pm
Try: Besides gateau au chocolat, try the croquet monsieur
12. Opus 8 Café
Homely and warm, this café is tucked in an unnoticeable corner of the Tamil Quarter. You can carry a cushion to the cute balcony outside or stay in and enjoy the welcoming vibe of this place. The menu will catch you by surprise and is based on local produce and fresh ideas. Try their Sunday brunch.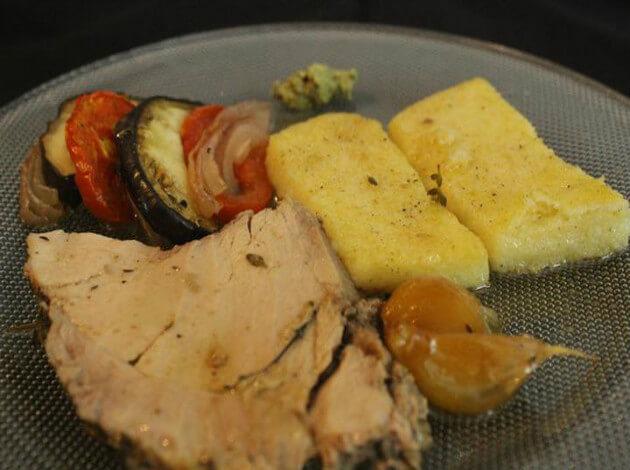 Image Source: zomato.com
Address: 54, Capitaine Marius Xavier Street, a street that cuts through a church and reappears on the other side. Close to the Cathedral on Mission Street.
Open: 7:30 am to 5 pm, 6 pm to 11 pm
Try: homemade jams and mimosas.
13. Gelateria Montecatini Terma
On a sweaty day by the sea, there's nothing better than a cold gelato to soothe you. GMT has not shied away from introducing offbeat flavors. From white chocolate to hazelnut to fruity wonders, there's much to tickle your fancy here. The strategic location and the vivid ambiance sure prove to be crowd pullers.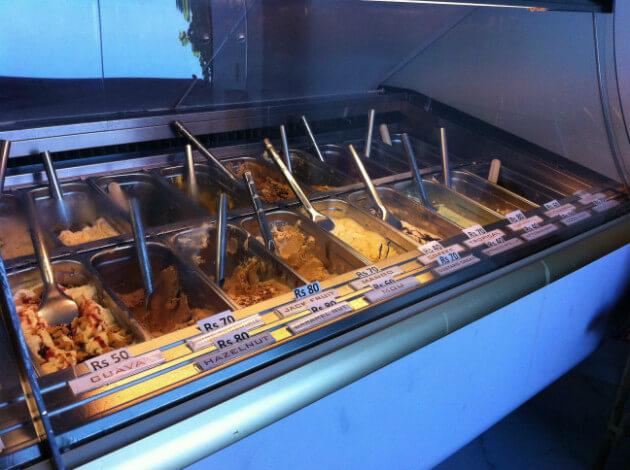 Image Source: zomato.com
Address: Goubert Avenue, Next To Alliance Francaise, White Town, Puducherry
Open: 11 am to 11 pm
Try: Peppermint and Hazelnut gelato
14. Surguru
True to its roots and its land, Surguru serves up delicious south indian dishes that are a sure winner when you're looking to satisfy a beastly hunger. There's also the crowd favorite Punjabi cuisine but if you were to take our advice, stick to the tried and tested. The thali proves to be a good bet too.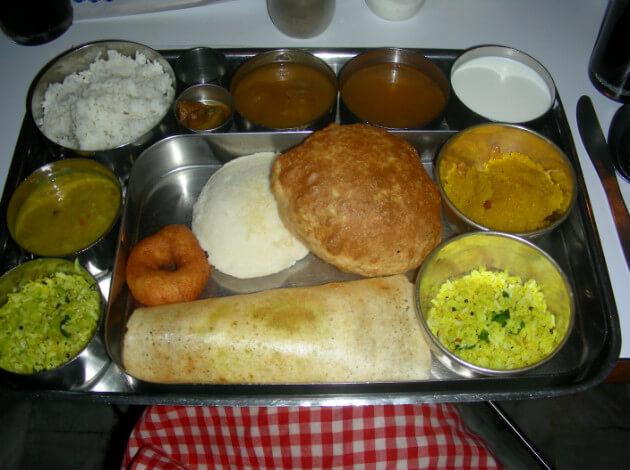 Image Source: Wikimedia Commons
Address: Mission Street, MG Road, Puducherry
Open: 11 am to 9.30 pm
Try: Ghee Dosa
15. Canteen 18
This cozy café is great for a laidback day. The feel of the place is very charming and the food is great. They do killer homemade chili sauces and their iced teas are quite a respite for the heat.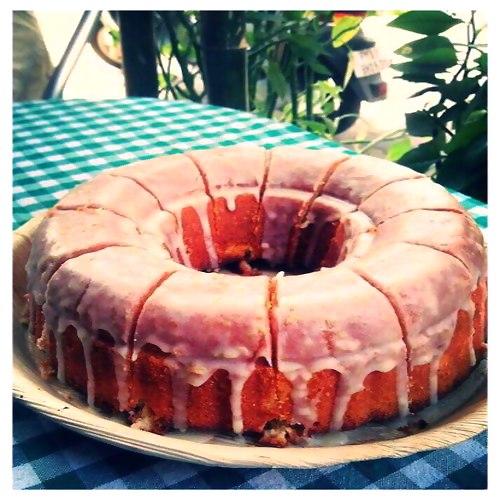 Image Source: zomato.com
Address: #18a, Needaraja Paiyar street, MG Road, Puducherry
Open: 10:30 am to 3 pm, 5:30 pm to 9 pm
Try: Burgers and Sandwiches.

Which of these have you tried?