New Liberal Rules For Procuring Passports In India
* Disclosure: This post may contain affiliate links, which means we may receive a commission if you click a link and book something (there is never any extra cost to you for using these links).
As the Ministry of External Affairs in India sets up new rules to streamline the passport process, we are left happy for the fact that our country is walking towards a better and progressive set up, leaving age-old prejudices behind. As the govt claims, the purpose is to "streamline, liberalize and ease the process of issue of passport", in response to the cumbersome and stringent documentation process that was used earlier. So ultimately, you will be left with a number of choices of documents to claim for your passport as an Indian citizen. Here are some of the areas that have been reworked upon in the new rule guideline.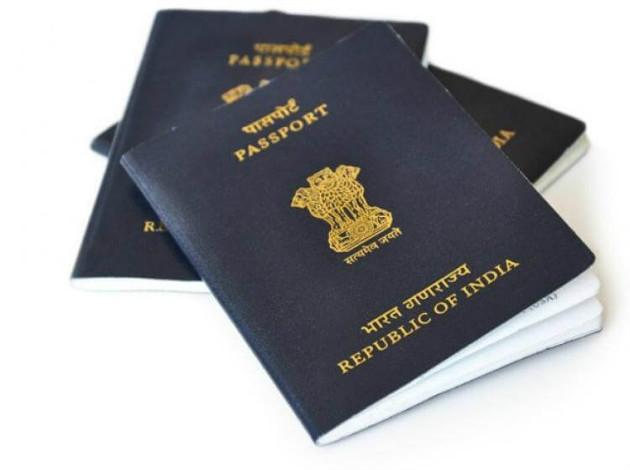 You don't need to submit a birth certificate as a proof of date of birth (DOB) even if you are born after January 26, 1989. Earlier, people who were born after this date were supposed to submit their birth certificates as the proof of Date of Birth (DOB). In lieu of this, you can submit these certificates:
a. You can submit Birth certificates issued by the Municipal Corporation that governs the process of registering the births and deaths of everyone in the country.
b. Aadhar Card
c. A valid Driving license issued by the transport Department
d. PAN card issued by the IT department
e. Policy bonds issued by the LIC or any other recognized insurance company.
f. Election ID
g. Pay Pension Order of retired govt. servants and a copy of service record for govt servants, duly attested by the Administration in charge.
h. School leaving certificate/ matriculation certificate/ transfer certificate issued by any registered and recognized educational institute. This certificate should mention the DOB of the applicant.
Now comes the issue of sections who had to earlier suffer due to some social imperatives. The MEA took a milestone step by holding a joint decision with Ministry of Women and Child Development to ease out certain legalities which can be considered as patriarchal in nature. These changes are:
1. For single parents: The new provision allows you to opt for either father or mother or legal guardian's name to be mentioned in your passport. This comes as a great relief for single parents to apply for the passports of their children.
2. Just Self Declare: Which means that from now onwards you don't need to get your annexes certified by any Notary/Executive Magistrate/First Class Judicial Magistrate. This relieves you from so much of paperwork and hassles.
3. No Marriage Certificate Needed: That the married couples are now relieved of providing Annexure K or any marriage certificate. You just need to declare on a plain paper.
4. No need for spouse's name for certain categories: People who are divorced or separated, are now allowed to choose whether to have spouse's name in their passport or not. You don't even need to provide the Divorce Decree.
5. Less Annexes: A number of Annexes have been either merged or removed such as Annexes A, C, D, E, J, and K.
6. For Orphaned children who do not carry any DOB certificate or the Matriculation Certificate or the declaratory Court order, can now just submit a declaration given by the Head of the Orphanage/Child Care Home on their official letterhead of the organization stating and confirming the DOB of the applicant.
7. For children who are born out of wedlock: They just need to submit Annexure G along with passport application.
8. For Indian people who have adopted children from India only: They no longer need to submit registered adoption deed. And if there is no deed, then you just need to give a declaration on a plain paper confirming the adoption.
9. Government servants, who are not able to obtain the Identity Certificate (Annexure-B)/ No-Objection Certificate (Annexure-M) from their concerned employer and intend to get the passport on urgent basis can now get the passport by submitting a self-declaration in Annexure-'N' that he/she has given prior Intimation letter to his/her employer informing that he/she was applying for an ordinary passport to a Passport Issuing Authority.
10. Sadhus/ Sanyasis can apply for a passport with the name of their spiritual Guru mentioned in the passport application in lieu of their biological parent(s) name(s) subject to their providing of at least one public document such as Election Photo Identity Card (EPIC) issued by the Election Commission of India, PAN card, Adhar Card, etc wherein the name of the Guru has been recorded against the column(s) for parent(s) name(s).
As these rules change and become more relaxed, we can't help ourselves ruminating over the ever evolving nature of our societies as well as ideologies.
Information has been extracted from Ministry of Foreign Affairs
Website
.