Non-Touristy Things To Do In Amsterdam
* Disclosure: This post may contain affiliate links, which means we may receive a commission if you click a link and book something (there is never any extra cost to you for using these links).
Amsterdam is a hippie tourist destination that is bustling with tourists all the time. Most tourists visiting Amsterdam follow a same, old pattern that is been followed by fellow tourists. But if you want to have a real experience at the culture and the lifestyle in Amsterdam, you want to explore Amsterdam like a local. So here are some non-touristy things to do in Amsterdam that would make you feel like a local.
Eye Film Institute - The Film museum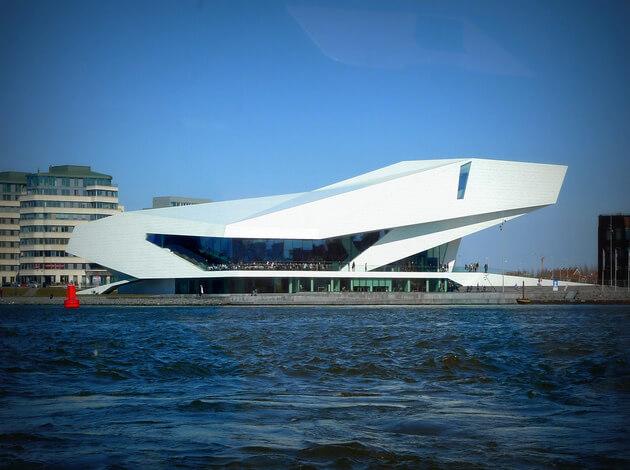 Image Courtesy: Henry Burrows/flickr.com
If you watch movies not just for the sake of entertainment but for a larger perspective, then you should definitely pay a visit to Eye Film Institute. Dedicated to films and the art of movie making, the museum in Eye Film Institute has preserved 37,000 film titles, 60,000 posters, 700,000 photographs and 20,000 books till date. These include both Dutch and International movies. Shaped like a space ship, the exterior of the Institute is Eye catching and maybe the reason for the iconic place to get its name.
Travel like a local
The best way to scale the lengths of Amsterdam is to rent a bicycle. It is the cheapest and by far the best way to explore Amsterdam. Fully packed with tourists all the time, it is quite difficult to get a real look into the beauty of Amsterdam. This is where bikes come in handy. With constantly happening bike tours, explore the hidden churches and the cobbled streets of Amsterdam. But if you find the bike ride to be a cliché, try renting a paddleboat and go cruising along the canals to enjoy the luxury of a private time by experiencing Amsterdam off the beaten track.
Check out: Amsterdam Itinerary 5 days
Booklover's paradise at Spui Book Market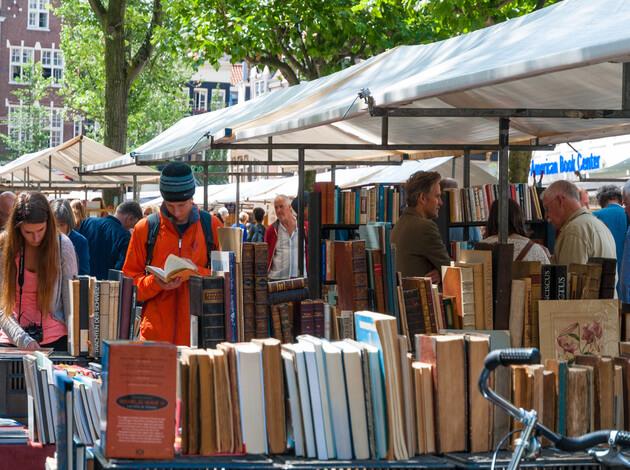 Image Courtesy: pml2008/flickr.com
Amsterdam is not all music, party and sex. Having explored the stereotyped Amsterdam for the most part in your journey, you might feel to slow down a bit and get cozy on your sofa with your favorite book. But where is the book! Every Friday, booksellers from all around Netherlands arrive at the Spui square to sell their collection of old, second-hand, out-of-print books. The sellers usually have a wide range of collections so you might even get lucky to find the one book that you've been looking for all the years but couldn't find. Spui Book Market is open every Friday from 10am - 6pm. Go for the vintage feel and the love for books and it is definitely one of the unique things to do in Amsterdam. Take a break from parties and explore the cultural attractions in Amsterdam.
Chek out - Best cafes in Amsterdam
Visit Amsterdam-Noord
Separated from the Central Amsterdam and the rest of the city by the IJ lake, Noord is the hippest area in the North of Amsterdam with the right mix of Urban and the essence of Nature. A free 20-minute ferry ride will get you to this Uptown area which is just behind the Central Station. Once an industrial hub, the area is now one of the coolest places in Amsterdam. From the best festival locations like NDSM Werf to film museums to urban beaches, the offbeat Amsterdam feel of Noord will keep you occupied all the time.
Also Read - Undiscovered places in Amsterdam
Relax at Pllek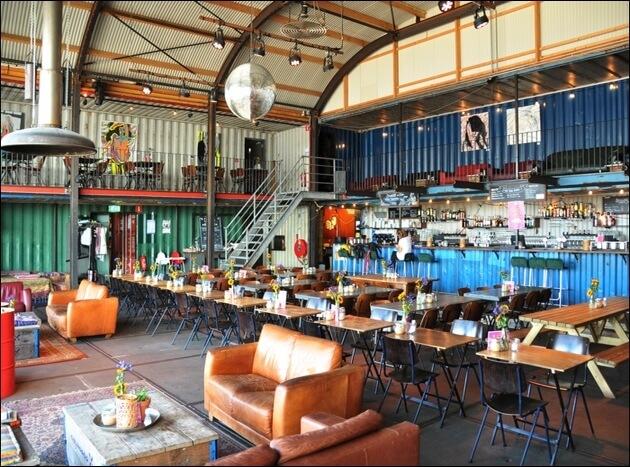 Image Courtesy: Pllek.nl
Built using old ship containers that are stacked together to form a C shape and covered by a high-ceiling roof, Pllek is one of the relaxed places in Amsterdam. With locally grown ingredients, the food served at Pllek is a real treat to the visitors making it a wholesome experience. Overlooking the manmade beach (yes it has an artificial beach), Pllek bustles with a diverse set of people and offers an amazing picturesque view of Amsterdam. Dance to the night beats for this place has the largest disco ball in Amsterdam.
Also visit - Best Parks And Gardens In Amsterdam
Artificially perfect Amsterdamse Bos
Amsterdamse Bos is an artificially created forest on the unused turf lands of Amsterdam. Even though the place is built artificially, the presence of the trees that have a lifespan of more than 7 years now makes the place real and lively. This soothing, green place is just 20 minutes' bike ride from the city and has plenty of features to keep you engaged. At Amsterdamse Bos - you can rent a Canoe, sport an adventure in the Water bikes, sunbathe, and smoke a barbeque under the hot sun.
Shop at Haarlemmerdijk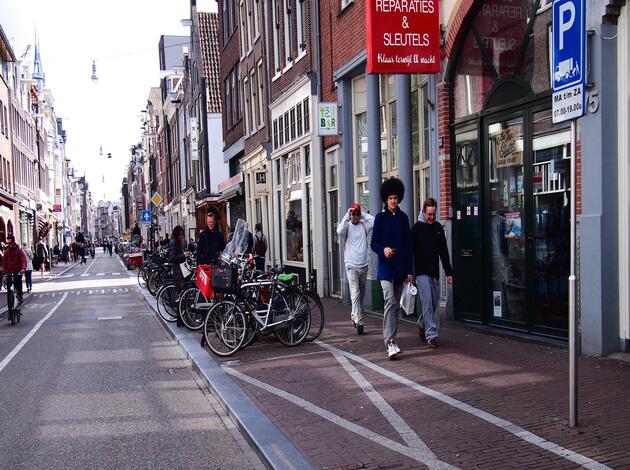 Image Courtesy: Franklin Heijnen/flickr.com
Shopping is one of the prominent features in Amsterdam but where you shop makes all the difference. If you want to avoid the bubbling tourist crowd and do some hardcore shopping, then you should head to Haarlemmerdijk street. Most shopping destinations have the same boring stuff in every shop but with a little variation. But what makes shopping at Haarlemmerdijk special is that it has unique, individual boutiques that specializes in a particular accessory. Explore the diverse stores at Haarlemmerdijk and I am sure you'll find the special something that quenches your soul.
Take a stroll across Bijilmer
Bijilmermeer shortly known as Bijilmer is a neighbourhood in Amsterdam but it is not just any other neighbourhood. Once you're here you would recognize that the atmosphere and the scene in Bijilmer is totally different from the rest of Amsterdam. Once associated with criminal activities and drug disputes, the neighborhood of Bijilmer has completely undergone a transition to a vibrant multicultural community. Taking a short trip to Bijilmer to have a glimpse at the early Amsterdam'ian days is an alternative thing to do in Amsterdam and is totally worth it.
Indulge in Dutch Cuisine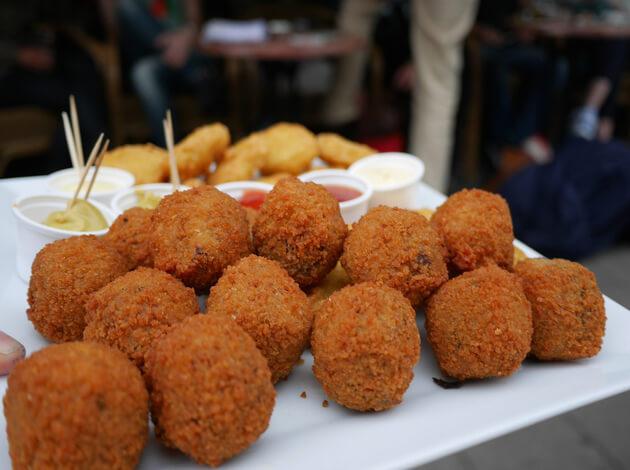 Image Courtesy: Franklin Heijnen/flickr.com
The best way to learn someone's culture is to get acquainted with their local cuisine. With a varied, delicious menu - the Dutch Cuisine will top your experience in Amsterdam. Some of the must-try dishes here include Bitterballen, Poffertjes, anything that has Cheese, and Stroopwafel (Okay the beer too!). Also, try the authentic Indonesian type food made in Amsterdam.
Party at Paradiso
Amsterdam is incomplete without Music. This former church building originally started by a Group of creatives is a popular alternative music venue in Amsterdam. From famous international bands to small indie bands, the venue vibrates with music from diverse musicians. The prices vary depending on the concerts. And the best way to get tickets is to get it online from the Venue's website. Book a ticket now and end your day on a high note (Ah, a musical pun).