North Mumbai vs South Mumbai - Which Side Are You On?
* Disclosure: This post may contain affiliate links, which means we may receive a commission if you click a link and book something (there is never any extra cost to you for using these links).
It still is Bombay and not Mumbai, for some yet! Someone has rightly stated that while Mumbai is a city, Bombay is a feeling! The argument of North Mumbai vs South Mumbai has rather been a comical one, for quite some time now. While people from South Bombay, referred to as the 'townies' insist that it is SoBo that indeed is the crux of the ever-expanding city, peeps from the suburbs, referred to as the 'burbs think otherwise. Whatever the fact, the humor doesn't seem to cease in this argument! Read on to know what makes this difference so prevalent!
1. Boundaries

Image source: wikipedia.org
Decide yourself what to see, when to go & how. Discover simple & quick steps to plan a trip.
For the South Bombayites, suburbs begin after Worli sea-face, while the 'Burbs rubbish it given the Bandra-Worli sea-link! A sea-link deciding the fate of an argument, couldn't be more humorous.
2. Commute
A SoBo townie thinks autos are for poor people! The sole reason behind this being, that townies have traveled more in taxis than a local or rickshaw. With no offense to anyone, this certainly is some elevated level of narcissism. The burb on the other side has a special place for an auto ride, and then, of course, there is the luxury of an ola or uber!
3. The brand snob

Image source: wikipedia.org
'The only Qawali Townie girls know of is Roberto Cavalli' and so on, were some tweets that cracked up many on the social network! But if Bandra has its hill road, so does Colaba has its Causeway.
4. Residences
Better building with pools and gyms is what the burbs boast off while the towny is satisfied with the old-world charm of historic buildings! Also, for some SoBoites, Wadala is a place where one's driver stays! That's a little too stretched, but you can't blame them, as that is how it was earlier.
5. Convenience

Image source: youtube.com
The burbs have it easier for them, with home delivery literally for everything, veggies or even one strip of crocin, is a privilege that only they have. SoBo this one goes out to them!
6. Misconceptions galore
This is probably the funniest one I came across reading another blog, so the writer who shifts to the burbs after living his entire life in the town, has his friends discussing - "Udhar toh bahut shooting chalta hai na!" to which the writer replied, "Ya a lot of films are shot there", where another dear dost of the writer reacted uo;Tch! Arey nooooo, it's where the underworld stays and 'shoots' each other all day!"
7. Terms and particularities

Image source: wikimedia.org
The folks from Pedder Road, Napean Sea Road, Altamount Road, Bombay Central, VT and even Cuffe Parade, like it as CST and not VT! Also, you don't have biryani at Leopold okay!
8. Attractions
While the SoBo will always have Marine drive, Kala Godha festival, largest Ganesh visarjan in chowpatty, Colaba causeway, Antilla, Inox, Taj Hotel, Shoe vala garden, Heera panna shopping center, Leopold, and much more, the townies have the advantage of retail, diamond market, call centers, corporate honchos and of course the celebrities! And to take this argument further, if SoBo has the marine drive, Bandra has bandstand!
9. Accent

Image source: youtube.com
While people from South Mumbai, are far more uptight and proud with a sophisticated accent, the townies are typecast for a peculiar accent, especially the Lokhandwala girls have an accent way more anglicized than the firangs you see shopping in Colaba, as per their co-burbs from Bandra! Perhaps, just one of another twitter drama of an out-and-out mockery.
10. Suburbs are not urban enough
It's funny how you will find a towny asking a burb if there is electricity and water supply in Vashi!! Often complaining about goods after getting out of stations, even cattle sometimes, it is like venturing a village for some snobby SoBos!! A tad too much, it still is funny.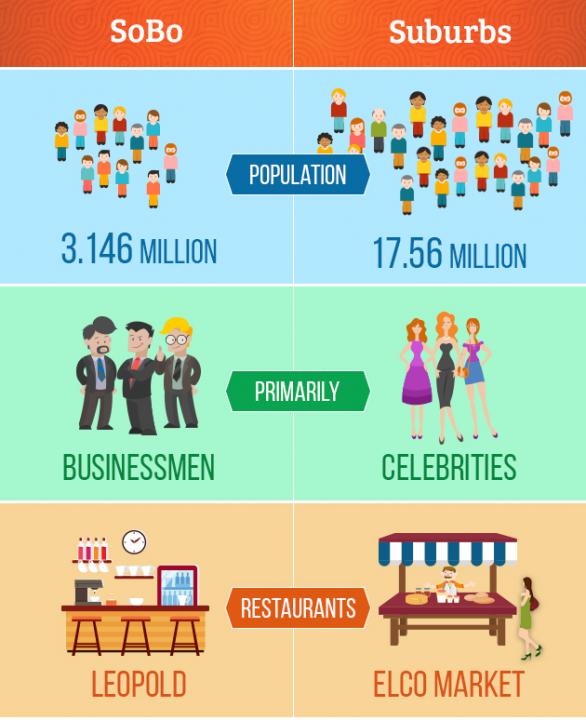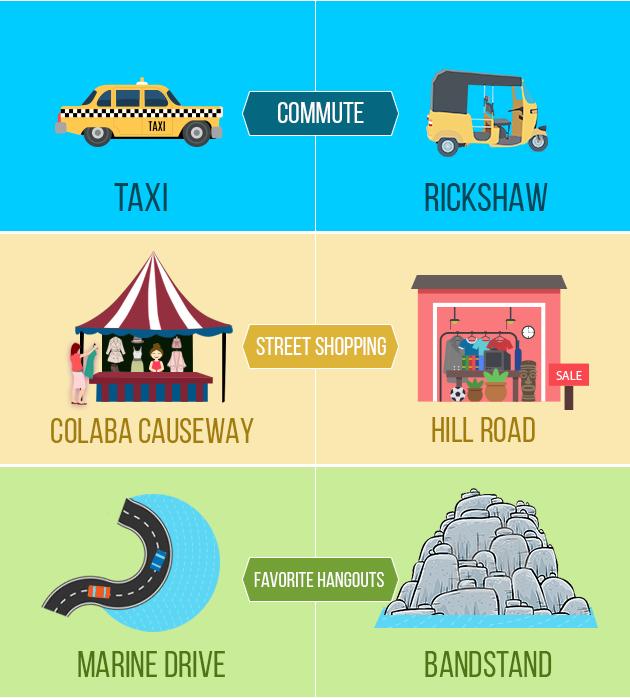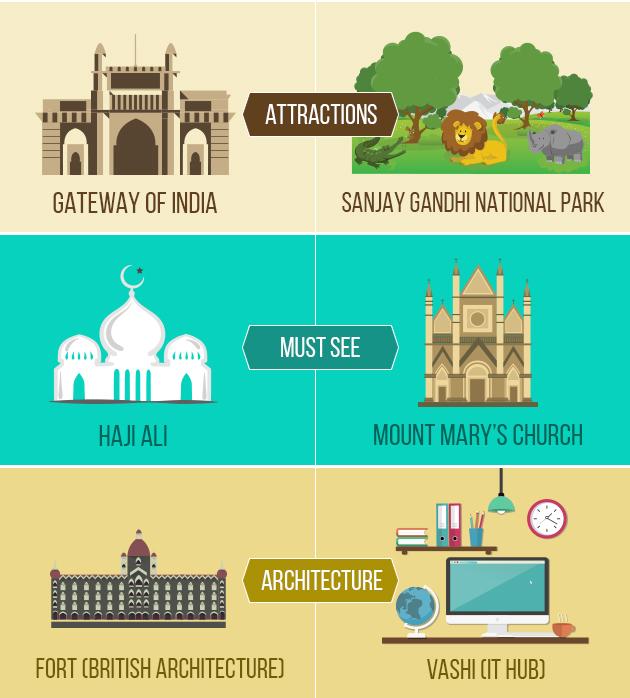 As long as this polarization stays in good humor, keep the entertainment coming!
You may also like