10 Offbeat Places to Visit in September in India
* Disclosure: This post may contain affiliate links, which means we may receive a commission if you click a link and book something (there is never any extra cost to you for using these links).
Come September and let the thrill of adventure and travel get on to your senses. What can be better month to explore India than this month that allows exploring with its benign temperatures as it marks the last month of the monsoons in India. It usually means lighter rains or heavy rains but only in short spurts. There are many travel websites that shall let you know the well known places in this month. However, we have decided to introduce you to the unexplored terrains in India that you can visit in the beautiful month of September. Here is the list of offbeat places to visit in September in India that let's you know the unseen side of your own country.
1. Majuli, Assam - Monsoon magic in September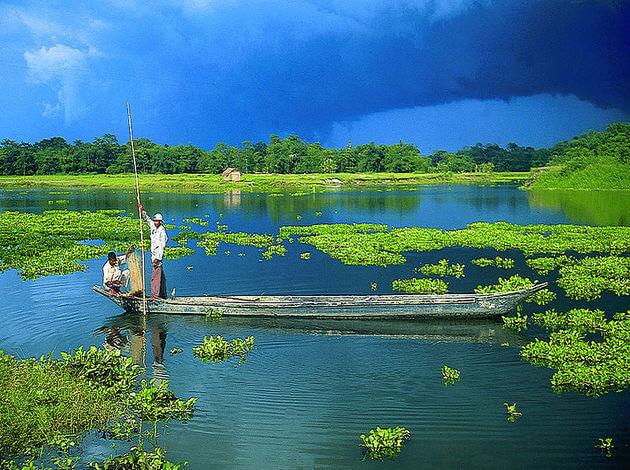 Image Source: Wikimedia Commons
Majuli in Assam is known as the World's largest fresh water island. This pristine river island is situated on the River Brahmaputra and is located 20 kilometers away from the city of Jorhat. This is also the cultural capital of Assam. However, its beauty has been overshadowed by the other surrounding tourist destinations in Assam. Visit this place during the monsoon, when the river is swollen and beautiful.
2. Champanar, Gujarat - Historic place to visit in September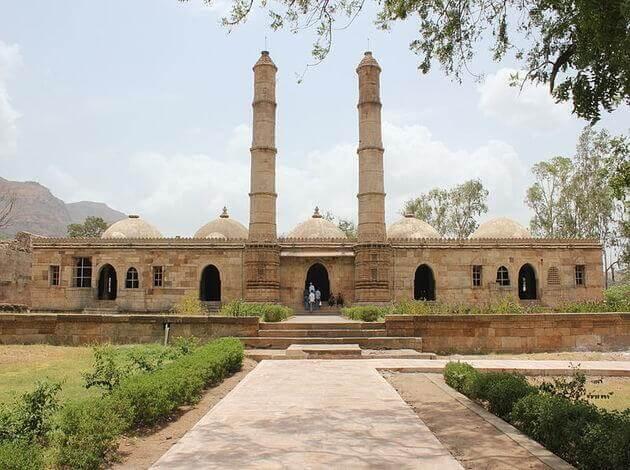 Image Source: Wikimedia Commons
Although Champanar has been titled as one of those UNESCO World Heritage Sites, yet the place has not let enter its terrain. Laden with historic appeal, Champaner is surrounded with Pavagadh hills that are nothing but a chunk of the Himalayas carried over by Hanuman during Ramayana. A town with historical ruins set in the lap of the Pavagadh hills, this is a surefire offbeat place to visit in September.
3. Khajjiyar, Himachal Pradesh - Best visited before winter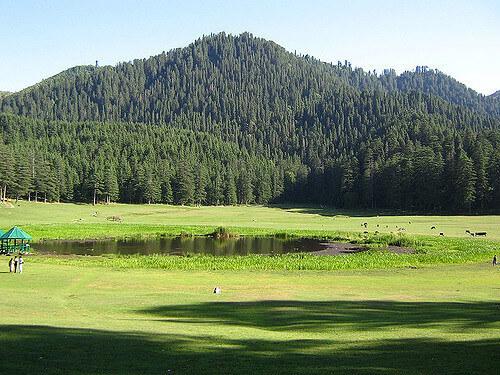 Image Source: Srinivasan G/flickr.com
Also called as the Mini switzerland of India, Khajjiar is a picturesque sleepy hill town near Dalhousie thats surrounded with hills, lakes and meadows, a la Bollywood Ghost Movies. Apart from immersing in the quiet mystery of this glorious yet not so popular place you can also indulge in various adventure sports like paragliding, horse-riding, trekking and the like. Although the place can be visited throughout the year but its difficult to visit it during the cold months. So, September can be the best season to visit it.
4. Moorang, Himachal Pradesh - Best place to see in September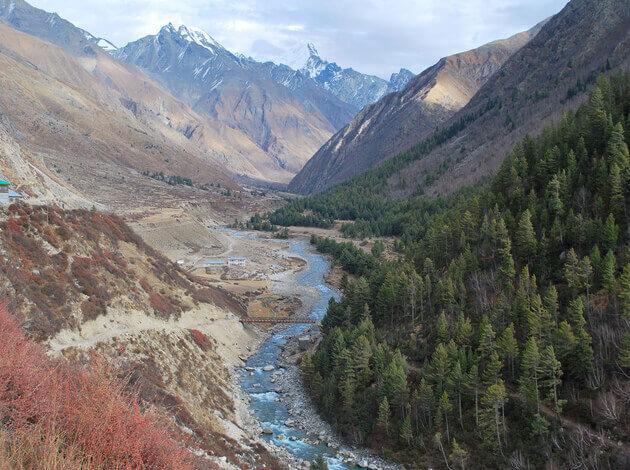 Image Source: Sanyam Bahga/flickr.com
This is one historic land that has embellished the pages of history yet has remained unacknowledged in the present world. It is believed to be home to the mystical Kinners (of Kinnaur); part human, part god. It is said that the Pandavas chose this remote region to spend their last year of exile. Here, you can find one of the Pandava Fort, reportedly built by them at Moorang village (about 40km from Kalpa). The town is unique for its distinct mud silhouette crowning a rocky hilltop.
5. Phugtal Gompa, Jammu & Kashmir - Unexplored part of India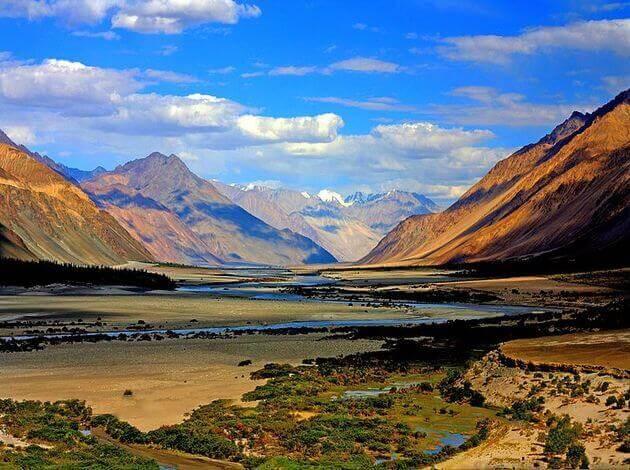 Image Source: Wikimedia Commons
This is the remotest monastery in Zanskar, Phugtal Gompa and is also one of the most spectacularly located. The monastery is set in a mountain cave on the sheer mountain face of a gorge through which a tributary of the Tsarap River (also known as the Lingti or Lungnak) flows. The history of the cave goes back to the 12th century and has at least one old chapel with relatively well-preserved frescoes.
6. Nubra Valley, Jammu & Kashmir - Nature's Beauty in September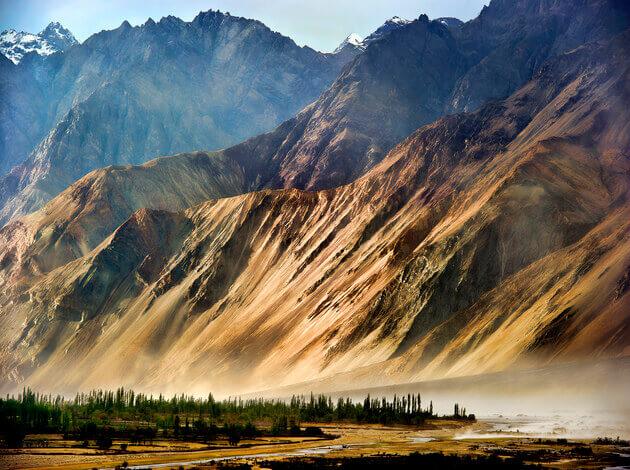 Image Source: alex hanoko/flickr.com
Nubra Valley in Jammu and Kashmir transfers you to an ethereal, timeless beauty, which looks like it has stepped straight out of a book of Advanced Art, is a miracle worth beholding. Lying on the Silk route, about 140 kilometers away from Leh, this valley is surfed by the rivers Shyok and Nubra. Visit this valley in the month of September and you shall come across stokes of art brushed by God.
7. Gokarna, Karnataka - Cool off in September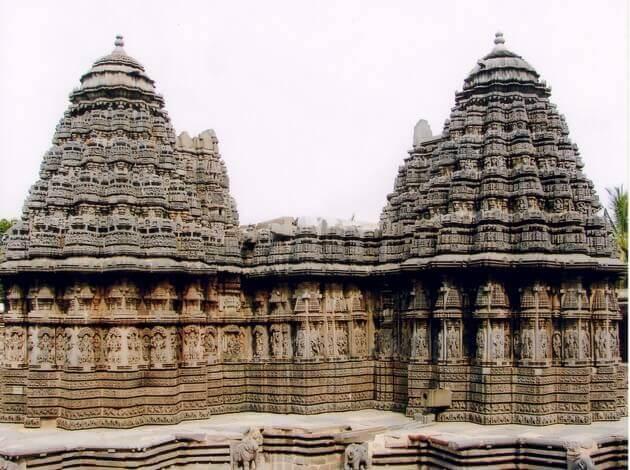 Image Source: Wikipedia.org
Gokarna in Karnataka is suffused with pristine and unspoilt beaches. This place is is quickly gaining popularity as a favorite beach resort Gokarna among youngsters and hippies. Being a temple town primarily, the place is of a slow and relaxed atmosphere, which makes for a very pleasurable holiday. Visit this natural beach resort during the month of September that offers relatively cooler temperatures to explore around.
8. Halebid, Karnataka - For the Spiritually inclined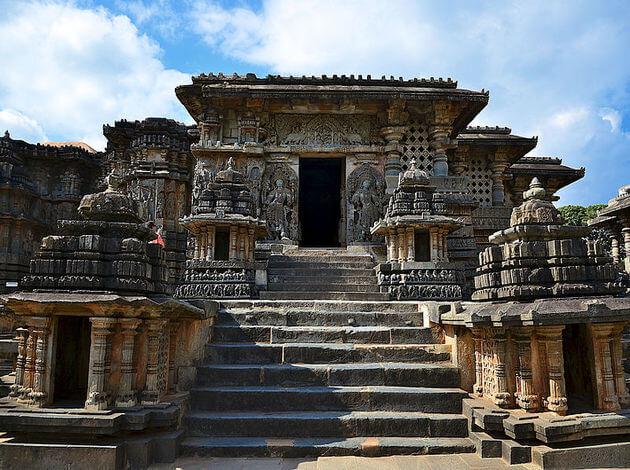 Image Source: Wikimedia Commons
The city is historic as it preserves the remains of Hoysala architecture. It is also one place that houses a lovely bunch of temples and shrines and other delectable pieces of architecture. A city famous for its spiritual appeal, it is home to the Hoysaleswara temple, Belur, Shantaleswara temple, Kedareswara temple and a number of Jain temples. Halebid can be best visited during September and October.
9. Velneshwar Beach, Maharashtra - Beach holiday in September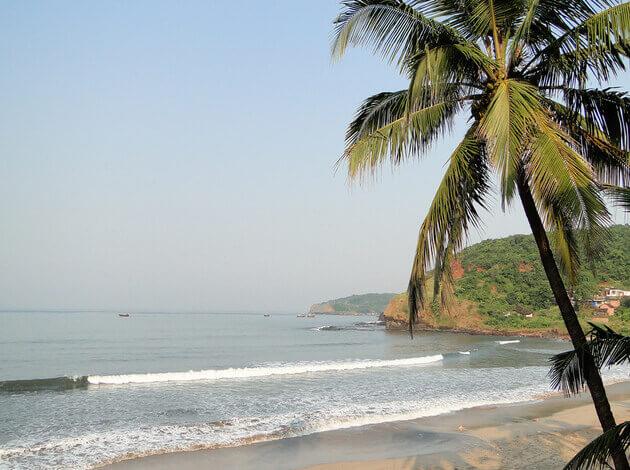 Image Source: Ankur P/flickr.com
This beach can be visited during your trip to Ganpatipule, but its more enjoyable as a detour because it gives you a chance to take the backwater ride on the ferryboat. The place is also famous for its pastel-coloured Shiva temple.The beach hasnt really made it to any major tourism map yet, which is probably why, when you go here, you may be the only one there.
10. Chopta, Uttarakhand - Unique picturesque spot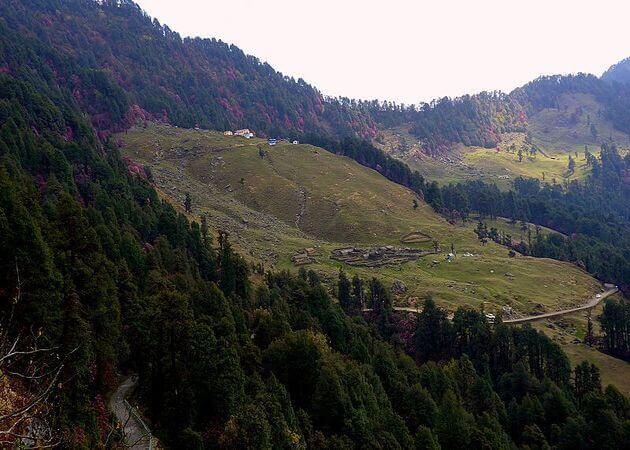 Image Source: Wikimedia Commons
Chopta is one of the most beautiful spot on Ukhimath-Chamoli road that connects Kedarnath with Badrinath via a clearly more picturesque, somewhat shorter route. This sleepy little place is really just a bend in a very narrow, thickly forested mountain road. Its the quaintest place you are likely to see en route, along with the famed bugyals (meadows) of the state peeking through towering trees, framed by snowy mountains in the distance.
Visit and tell us whether these offbeaten places capture your fancy or not!
Other Posts You wlll Like
20 Best Indian Souvenirs to Buy
21 Best Architectural Buildings In India
15 Best Monsoon Treks in India
Top 10 Peaceful Places To Live In India