10 Offbeat And Quirky Things To Do In Munich
* Disclosure: This post may contain affiliate links, which means we may receive a commission if you click a link and book something (there is never any extra cost to you for using these links).
Munich is undoubtedly the best Bavaria has to offer. A city of contrasts, it attracts tourists from across the globe wishing to experience its rich heritage and mixed bag culture. The birthplace of the world famous beer festival - Oktoberfest, Munich is a beer lover's paradise. But there is a lot more than beer that brews in this bustling hi-tech metropolis that also boasts deep roots in royal Bavarian history. Also infamous as the stronghold of the Third Reich at the height of Nazi Germany, the city has several tourist experiences focused on its dark history.
Apart from the museums, palaces, wide open green spaces and the usual perks of modern city and nightlife, Munich has a few hidden gems to visit that make for a fun offbeat holiday. Here's a list of some offbeat things to do in Munich.
1. Bathing at Müller'sche Volksbad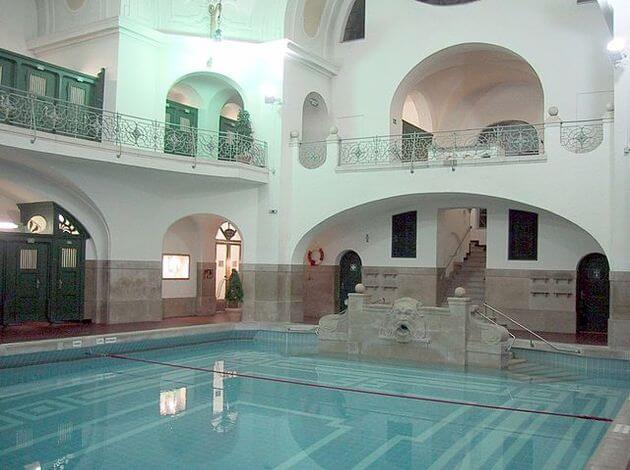 Roman baths are spread all across Europe, some still operational while others not. But unlike other ancient baths, this one is fairly modern and threw open its doors to the public in 1901. It's beautiful historic art nouveau style architecture with modern upgrade facilities makes it a truly unique experience that can be enjoyed all round the year. There is la large swimming pool, Roman steam baths, steam rooms with various degrees of controlled temperature and even a Finnish sauna with hot rocks and mood lighting. Don't miss out on one of the unique
things to do in Munich
.
2. Exit Gaming at Various Locations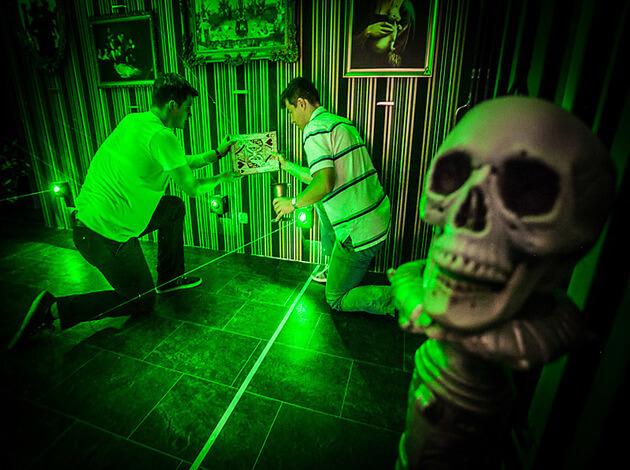 Real escape gaming is all the rage these days and if you haven't tried it before, Munich has several establishments offering it namely, Exit the Room, MysteryRooms, and EscapeGame. For the uninitiated, real escape games or exit games are a reality gaming experience where the goal is to exit a room within 60 minutes along with your team by solving tricky puzzles and challenges. It's great fun and the rush and excitement ensure that it is an hour well spent.
3. Surfing in Eisbachwelle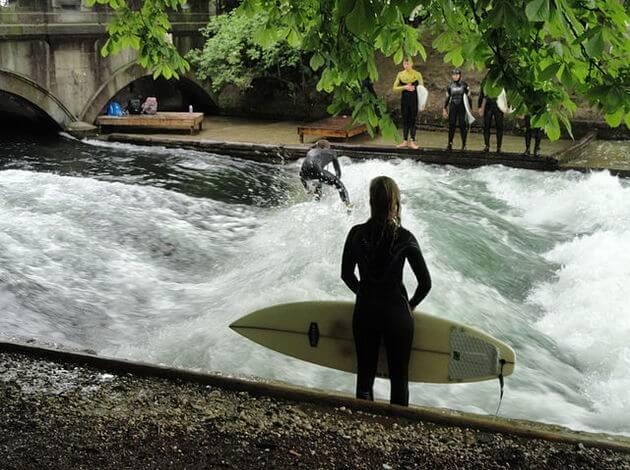 Eisbach or "icy brook" is an artificial stream located at the Englischer Garten. Now here's the fun part, you can go surfing in it! Yes, that's right, people surf in the middle of the city in a garden at that. For the last 30 years, this stream has been designed to generate an artificial wave that is much loved by city surfers. So get your surfboard out and experience this unusual form of a popular water sport.
4. Nude Sunbathing at Schönfeldwiese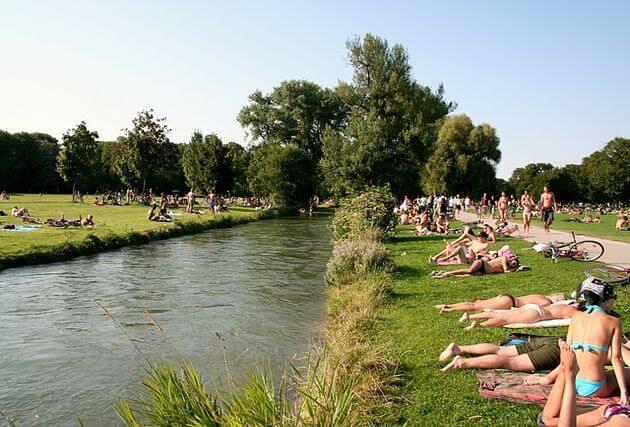 Schönfeldwiese or "BeautifulMeadoww" is located at the English Gardens and is a popular destination for naked sunbathers. Ever since nudity became legal in Munich, this beautiful space in the park has been a hotspot for city free spirits who come to realax and soak up the sun.
5. Log Rafting on the Isar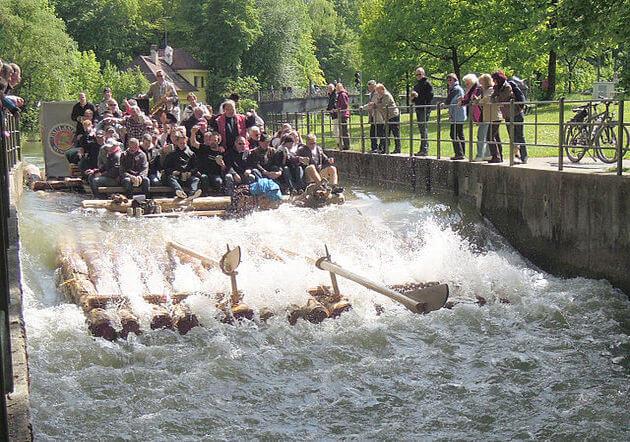 The log rafts on the Isar River were once used as goods transport, however they now make for a very relaxed and enjoyable experience. The rafts can accommodate large groups of people and also have a quirky brass band that entertains you throughout the journey. The tour lasts for about 20 miles with pitstops along the way that include beer gardens and a bavarian restaurant. The highlight of the tour are the three raft slides that give the otherwise serene ride a little bit of an adrenline rush.
Get year around hotel deal with TripHobo Hotels. Book Now, Pay Later!
6. Weird Taxidermy at Deutsches Jagd und Fischereimuseum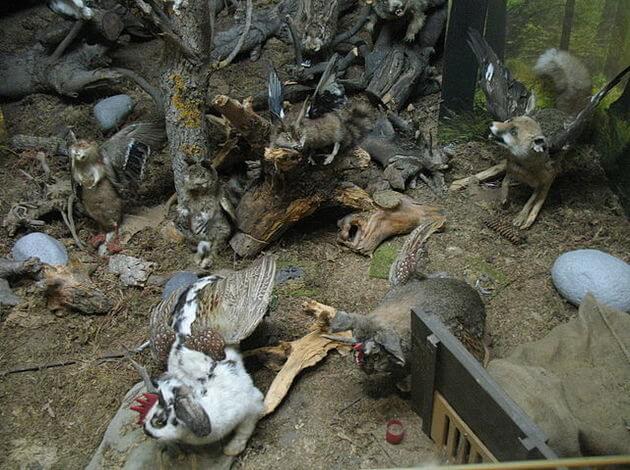 The German Museum of Hunting and Fishing might sound like a completely inocuus place but there is more here than meets the eye. Sure there are regular displays of antler heads and other fish and game but what's worth a visit is the display of weird monstrous creatures that appear right out of myth. Things like small animals with fangs and wings or half bird half animal hybrids are the novelty here. These animals are said to be mythical creatures known as wolpertingers that live in the dense Bavarian forests. In reality, they are a mish-mash of various small animals and birds assembled creatively to look like eerie otherworldly creatures.
7. Climb the Umschreibung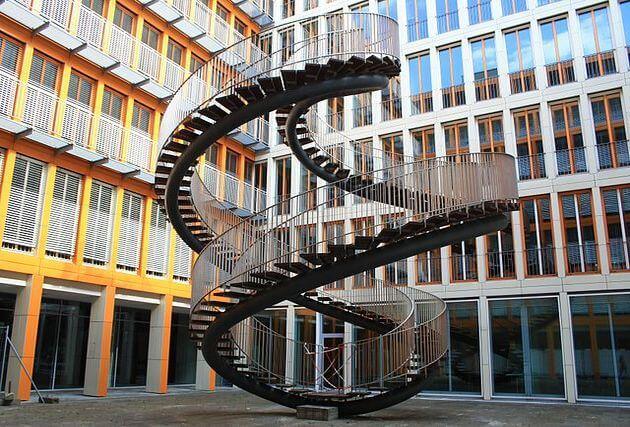 Known as the strairway to nowhere, Umschreibung is an art installation located in the courtyard of the KPMG building. It is a sculpture comprising of a winding staircase in the shape of a double helix. There is an opening at the bottom of the stairs that allows visiters to scale the entire stucture. The title of the piece roughly translates to "circumscription" in German and was created by Danish artist Olafur Eliasso. your Munich
travel itinerary
will be imcomplete without this unusual attarction.
8. Walk down Weie (White) Rose Pavement Memorial
The White Rose was a group of students who rebeled against the Nazi regime in a movement which involved spreading awareness through leaflets and political graffiti. Lead by siblings Hans and Sophie Scholl the group was one of the non-violent resistances but were eventually beheaded and executed by their rebellion. Walking down the pavement memorial one gets a chance to see bronze replicas of the White Rose leaflets embedded among the cobbled stones.
9. Visit the Das Kartoffelmuseum
The Germans take their potatoes seriously and this is evident when you visit The Potato Museum in Munich. It is one of three potato museums in the country. An entire museum dedicated to potatoes might seem bizarre but is also definitely off the beaten path. There are 8 exhibition rooms dedicated to art and history revolving around potatoes. The displays include paintings, sculptures and other mulitmedia with one common theme i.e. Potato!
10. Check out the Micheal Jackson Memorial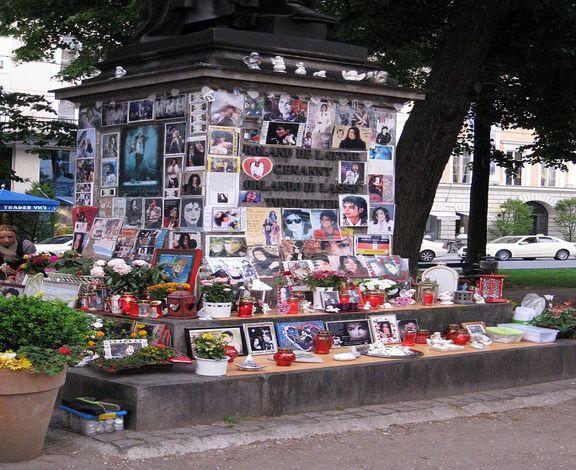 At the base of the statue of Franco-Flemish Renaissance composer Orlande de Lassus you will find an entire memorial dedicated to the King of Pop by his ardent German fans. From candle to images and flowers, the memorial is located opposite the Bayerischer Hof, a hotel where the artist is said to have stayed.
Munich is a vibrant city with much to offer to the tourists and for those looking to holiday there with just a little bit of weird thrown in their experience, this list is a great place to start!