10 Best Offbeat Activities To Do In India This Year
ROHIN RAJ
UPDATED Jul 20, 2018
9.0K Views
Are you also one of those who think that India is a destination only for a traditional and cultural getaway? That there is nothing here apart from the Temples, Palaces and spicy food? Well then, time for some serious education! This year make your holidays extra enjoyable by indulging in some of these offbeat, lesser-known activities that you probably did not know about!
1. Ride The Waves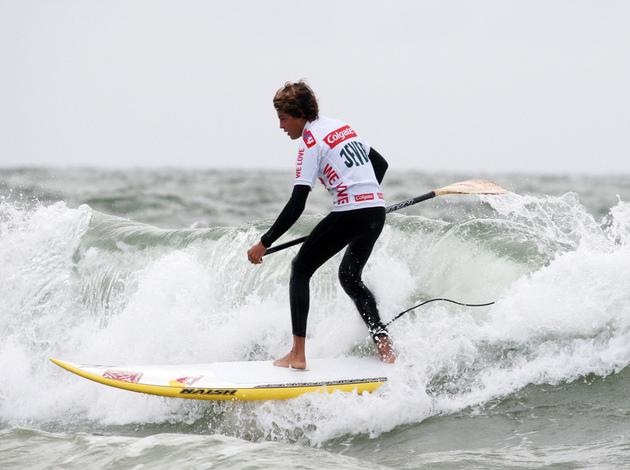 Image Source: Wikimedia Commons
The sport of stand up paddle-boarding is not very familiar to Indians but is slowly catching up. People are attracted to this fun activity because of its similarity to surfing but relative ease in learning. The board is slightly larger than a surfing board and a paddle is provided to help you move. Once you are able to grasp the basics, then the waves are all yours to ride about! A lot of agencies provide tutorials and equipment for rent.
Location: Coastal cities of Goa, Kerala, Tamil Nadu, Orissa, Lakshadweep Islands and Andaman.
2. You V/S Wild

Image Source: Wikimedia Commons
The majestic Nagarhole National Park has more to do than just plain wildlife watching. Here you can find an adventure camp unlike any other you might have gone to! You and your friends will have to form a team and rough it out in an action-packed program. Use your survival instincts and ingenuity to overcome the tasks assigned to you and come out as the eventual winners by bonding and working together as a group. The activities will include building shelters, scavenger hunts, and many other mind-tickling puzzles.
3. Age of Empires?

Image Source: Riju K/flickr.com
Chickmagalur has a reputation of having some of the very best hiking trails in Southern India, especially around the Mullayanagri Mountain. The peak has some fantastic views, soothing weather, and a peaceful demeanor. A fun activity that can be pursued here is a medieval era set team building event. There will be plenty of knights, kings, queens and siege equipment all around. The organizers have a variety of events modeled after the theme to make your participation here extremely interactive and full of fun!
4. Beach It Out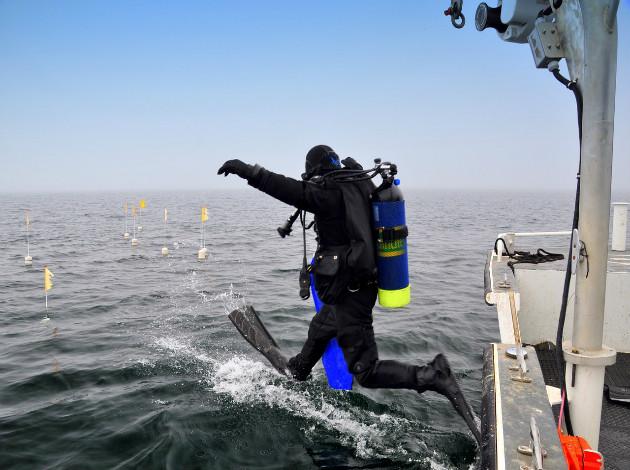 Image Source: Pixabay.com
The Netrani Island is located a short distance away from the scenic Murudeshwar beach. Though the area is famous for its gigantic Lord Shiva statue, the biggest attraction here is the clear water and rich marine life near the island. The dive sites are suitable for divers of all experience level and there are a few sites which can be attempted only by experts. A mesmerizing sight of coral reefs and schools of fishes await you here!
5. Kayaking In Karwar

Image Source: Pixabay.com
The sport of Kayaking has been a very much sought after attractions when we talk about water activities. For the beginners, there is no place better than the scenic waters of Karwar located in Karnataka. The serene waters here will make you fall in love with the sport and keep you wanting to come back for more. The equipment lending agencies also have tutors who will guide you through the basics of Kayaking and ensure that you have a safe and fun-filled vacation.
6. Hebri Nature Camp
The Hebri Nature Camp in Udupi promises to make your vacation adventurous and fun-filled at the same time! Trek through the astoundingly beautiful landscape of Udupi and then have a go at the thundering waves of the Varahi River. In the night you can enjoy a bonfire and have a merry time with your friends and companions. A definite try for adrenaline junkies!
7. Midnight In Mumbai

Image Source: Wikimedia Commons
One thing is for sure! Mumbai will never be the same for you after this trip. If you are one of those who haven't fallen in love with the city yet, then we are definite this trip will change your perspective. Ride your bicycle through the coastal route in Mumbai without worrying about the traffic. Just take in the famous landmarks when they are not overcrowded and explore the streets you never dared to enter. But be careful! You might never want to leave Mumbai after this. Ever.
8. A Slice of Yelagiri

Image Source: Ashwin Kumar/flickr.com
Yelagiri in Tamil Nadu is frequented by visitors year-round, primarily for the Punganoor Lake Park and the Jalagamparai Waterfalls. Well, one can hardly blame them keeping in mind the mind-boggling beauty of the place. The park is full of beautiful sights and peaceful walking routes. To help you soothe your jangled nerves, you can also choose to ride a boat in the Lake, while enjoying the cool breeze on your face. The mesmerizing waterfall is also located at a short distance from Yelagiri and is a famous tourist hot-spot.
9. Trek In The Dark

Image Source: Pixabay.com
A short drive away from Bangalore lies the scenic hillock of Kabbaladurga. It is a wonderful place to go for a trek near Bangalore because of the awe-inducing view from the top and the presence of a historical fort at the summit. Many people prefer to go for a trek in the night because the view of the sunrise from the top is unearthly. Words cannot describe the beauty of the phenomenon. Also, the cool winds at night make your trek a pleasant and comfortable experience.
10. Yak Safari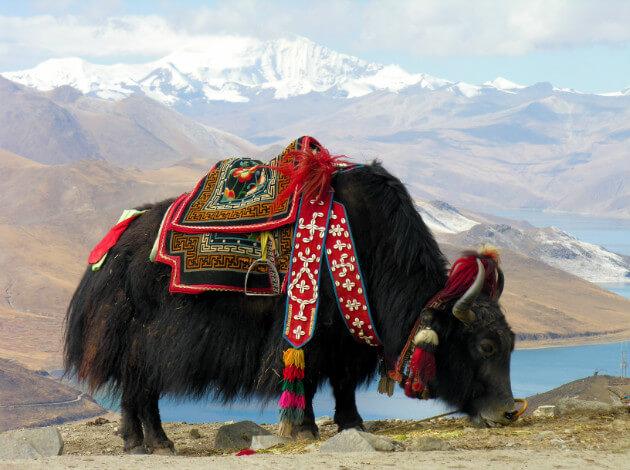 Image Source: Wikimedia Commons
The best way to explore the Ladakhi landscape is to probably do it the way our ancestors did! A favored means of transport for them was the Yak, or Dong, as it is locally called. These gentle beasts have adapted themselves to the harsh conditions of the area and are easily able to survive any blizzard or storm Nature may throw at them. The advantage of riding a Yak through Ladakh is that one can sit back and enjoy the mesmerizing views of the terrain while not worrying about the distance to be covered.
See? We told you! No more dilly-dallying your trip or making excuses about having done everything. Tell us if you enjoyed these activities and if you know about any more such hidden gems!