15 Offbeat Experiences To Take in Chiang Mai
* Disclosure: This post may contain affiliate links, which means we may receive a commission if you click a link and book something (there is never any extra cost to you for using these links).
One of the best places to experience Thai culture, Chiang Mai is a beautiful contrast to the popular Thailand tourist destinations of Bangkok, Pattaya, and Phuket. Not only its locales but even the things to do here are an absolutely refreshing change from the country's southern region that beckons more of partying and materialistic pleasures. From adrenaline-rushing activities to do in its dense tropical forests, lazing on river hammocks, taking a cooking class in the farms to just escaping into food coma; Chiang Mai divulges holistic well being. If this has intrigued you to plan a trip soon, check out these 15 offbeat experiences in Chiang Mai you must definitely consider!
1. Zipline in its luscious forests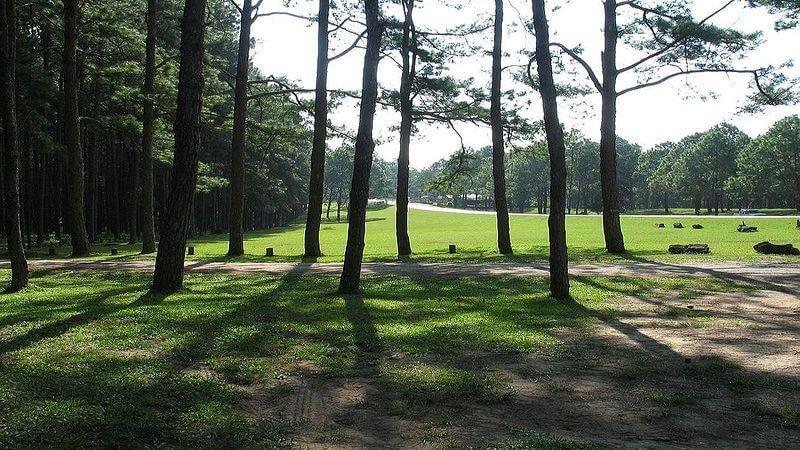 Image Source: Wikimedia Commons
If zip lining and sighting some gibbons in the region's rainforests sounds like an ideal afternoon plan for you, then Chiang Mai can be one cherishing sojourn for you. There are several tour operators in the city that offer you this exclusive service that comes with a good amount of safety and precautions. The best part – anyone can try a hand at this!
First step to your vacation: Build an organized trip using our vacation planner!
2. Indulge in authentic countryside food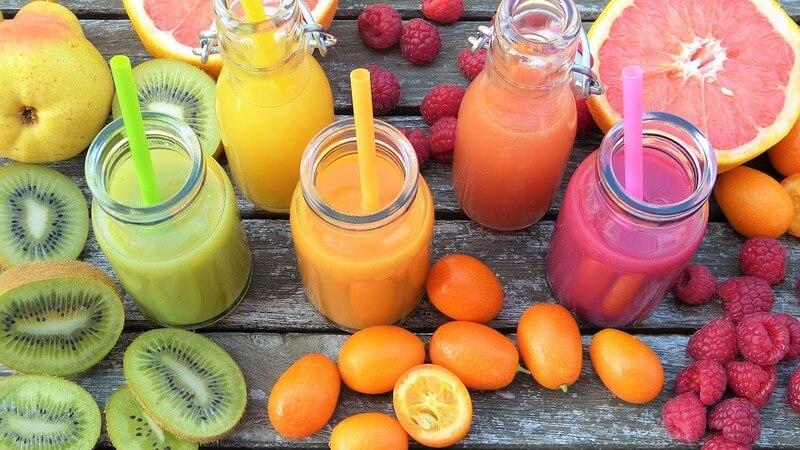 Image Source: Pixabay.com
Highly nutritious, super organic and extremely savory, the food that you get in Chiang Mai will make you want to keep coming back. Cold-pressed juices, fresh fruits shakes, local beer, Khao Soi (Egg Noodle Curry), Khan Toke, Sai Oua (Grilled Herb Sausage), Nam Prik Ong/Nam Prik Nume (Red/Green Chilli Dip) and Gaeng Hang Lay (Burmese-style Sweet Curry) are some must-trys. There are several cafes across the city that compose of wilderness as their highlights, complete with treehouse seating and even river hammocks!
3. Visit a garden that beckons eroticism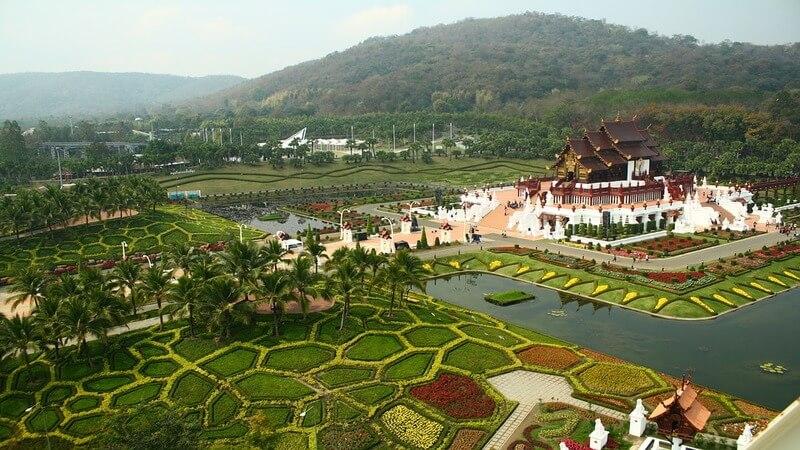 Image Source: Pixabay.com
Like many countries, speaking of sexuality or anything erotic is considered taboo in the conservative regions of Thailand too. So, an attraction like the Chiang Mai Erotic Garden right in the middle of the city can only cause limitless bemusement. As you get around the garden you will come across several structures resembling the human nether regions and you are sure to break out into a giggle or two! But before you rule out this garden as just another sexual thing in Thailand, hold on. A stroll around with the owner Katai will enlighten you how this place was actually created to denote intimacy as a simile for a beautiful garden.
4. Pamper yourself with blissful Thai massages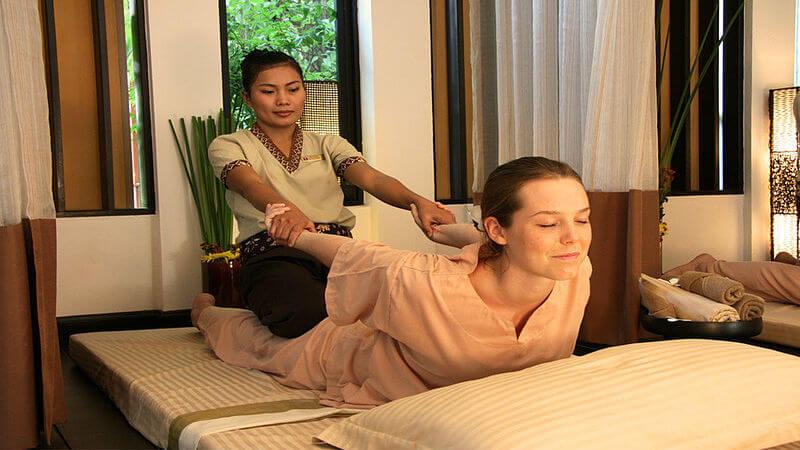 Image Source: Wikimedia Commons
You cannot skip a spa session when in the land of Thai massages. A massage with a view of the gorgeous countryside here can only equal to nirvana. What's more? All this goodness at a price too good to be true only urges you further. You might just end up spending a day at one!
Your much needed vacation deserves a flawless plan: Create an unforgettable trip to Thailand with TripHobo.
5. Try your hand at local cooking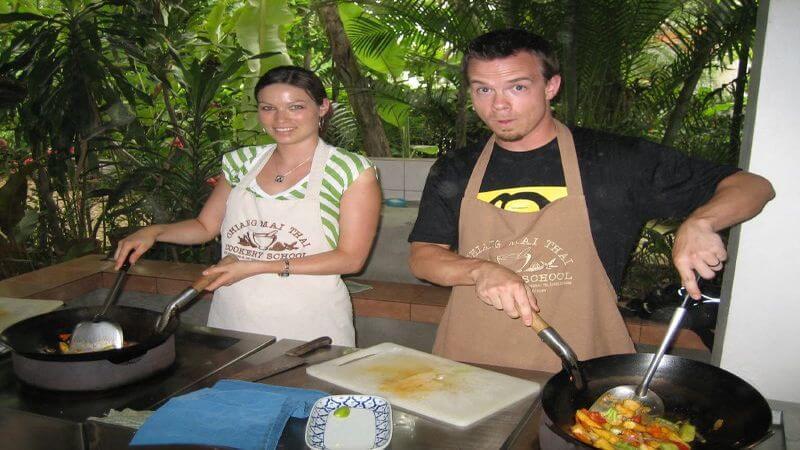 Image Source: Wikimedia Commons
As you set your foot in Chiang Mai, the first thing that will strike you is the panorama of endless rainforest reserves and country villages. What makes this panorama even more attractive are the glimpses of people coming together and cooking here. Should a thought of being a part of a cooking class at a Thai farm delight you, ask around and sign up! This is your chance to master the art of cooking some seriously delicious Thai delicacies.
6. Shop at a night bazar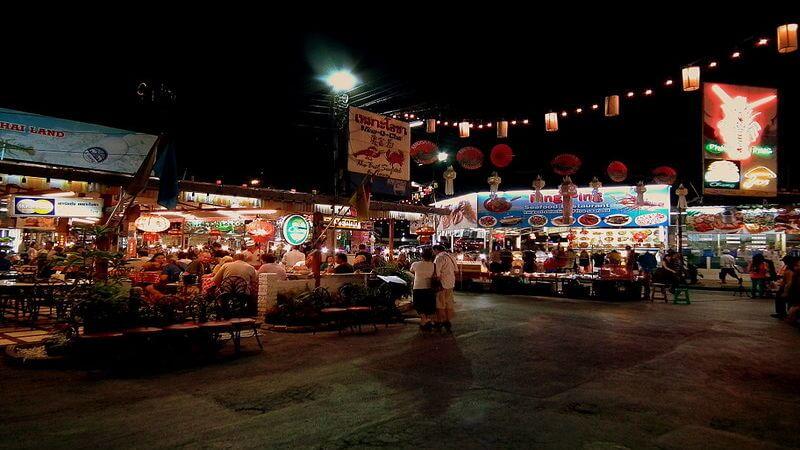 Image Source: Wikimedia Commons
Thailand goes in hand with several activities; predominantly indulging in spa treatments and good food followed by shopping. The country is known to be a shopper's paradise owing to its variety of clothes, accessories, packaged food, and home décor items. Apart from shops, boutiques and malls it is the bazaars here where you find great stuff. Most operate on a weekly basis at night, nevertheless bequeathing you with fond memories of shopping in Thailand.
While in Thailand one must indulge in Shopping in Bangkok and Phuket
7. Go temple hopping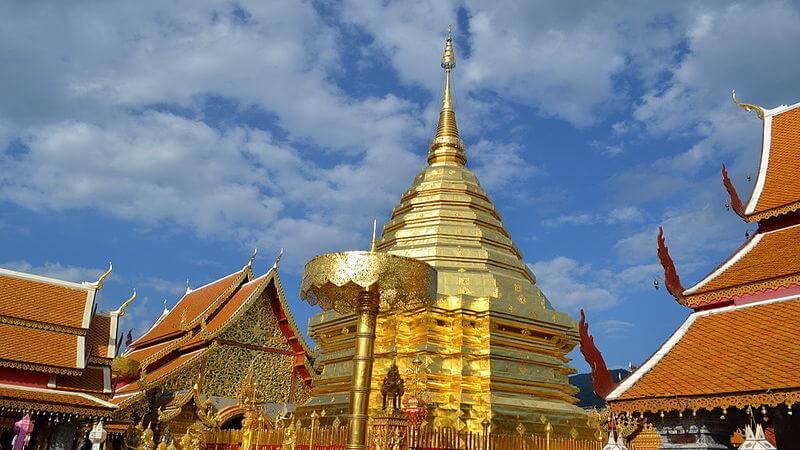 Image Source: Wikimedia Commons
There are so many temples all across the city that temple hopping may barely be considered as one of the offbeat experiences in Chiang Mai. But it is only until you talk to some locals that you will come to know of some of the most awestriking, barely-heard structures that lie in and around the city. Doi Suthep Temple, Wat Rong Khun, and the incredible Wat Chaloem Phra Kiat Phrachomklao Rachanusorn overlooking a 1000 meters valley are some of the most popular choices. Visiting the latter actually requires you to hop from one cliff to the other!
8. Sign up for walking tours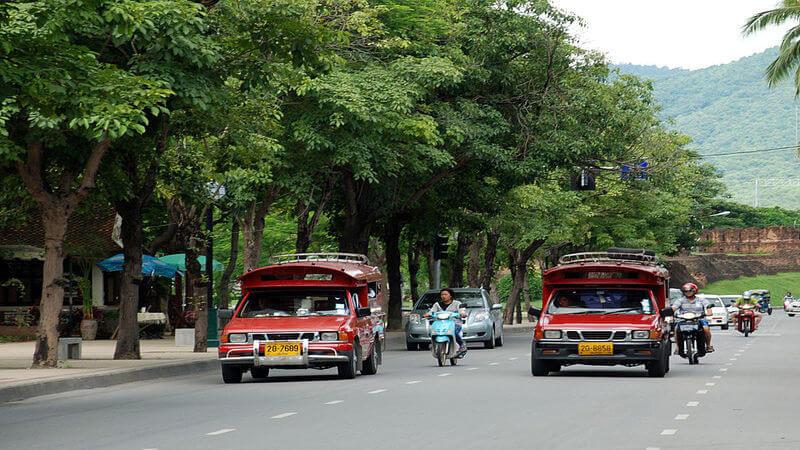 Image Source: Wikimedia Commons
Looking up for any Chiang Mai travel itinerary, you will realize how easy it is to explore the city given the diverse opportunities of transit here. But speaking of offbeat, nothing can beat exploring the city's rich past by taking up a walking tour. The old town, saturated with history, is where most of the walking tours take place. Its compact size is perfect to walk through it at any given time of the day. Most of these tours also feature the opportunity to one of the most looked forward thing to do in Chiang Mai - chatting with a monk.
9. Hike up the sticky waterfall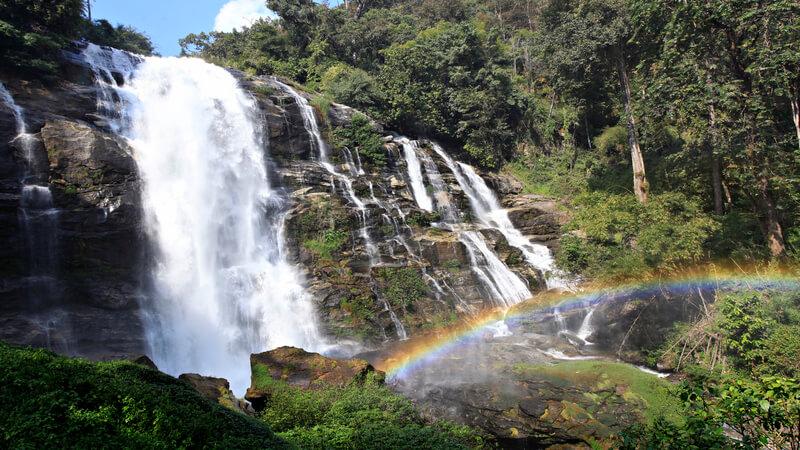 Image Source: Wikipedia.org
You read that right, a sticky waterfall! The deceptive Bua Thong Waterfalls located on the outskirts of the city with their very slippery appearance are a staple in any list of unique things to do in Chiang Mai. Thus, we also suggest visiting on a weekday instead of weekends that tend to see a lot of visitors. They are deceptive because they look slippery but are in fact very reliable featuring stones that in fact give you a good grip as you ascend.
10. Visit Wat Chaloem Phra Kiat Phrachomklao Rachanusorn, Lampang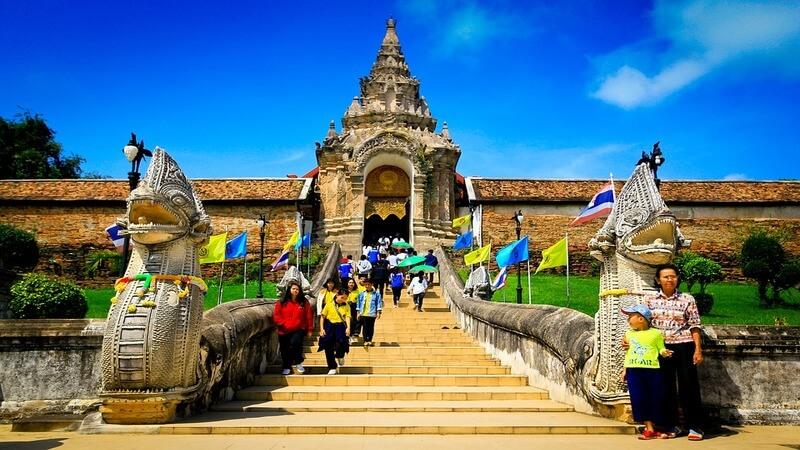 Image Source: Pixabay.com
As mentioned earlier this attraction is an ideal place to include while temple hopping. This site is not even listed in most of the guidebooks and thus an absolute offbeat thing to do. It is held to be a Buddhist pilgrimage owing to a belief that Buddha imprinted a part of this land with his foot some 2000-odd years ago. The only drawback is getting here; nevertheless, absolutely worth it!
11. Head to the Doi Inthanon National Park for incredible photography opportunities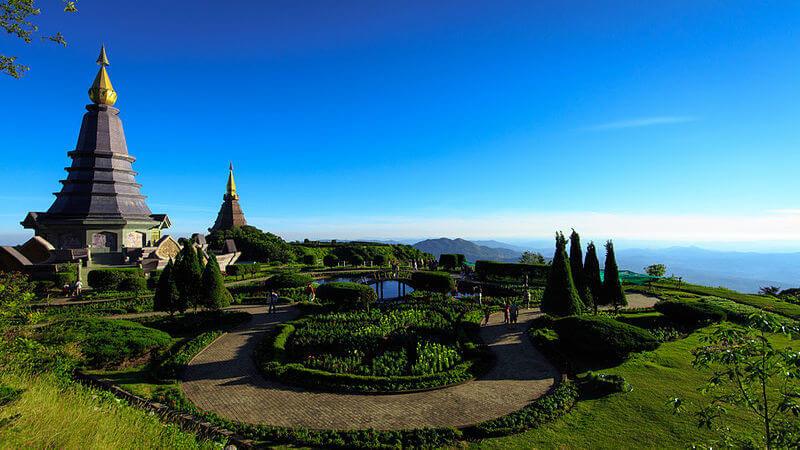 Image Source: Wikimedia Commons
This one's especially for the photography enthusiasts. Monikered as "the roof of Thailand", the Doi Inthanon National Park is home to the kingdom's highest mountain. Sprawling over an area of 482 square kilometers, the national park is home to two quaint villages- Karen and Meo Hmong, lots of waterfalls, and exquisite flora and fauna. Sunrise and sunset are the best times to be here, so plan your visit accordingly. Activities within the park include hiking and swimming among others.
12. Witness the glory of Pha Chor canyons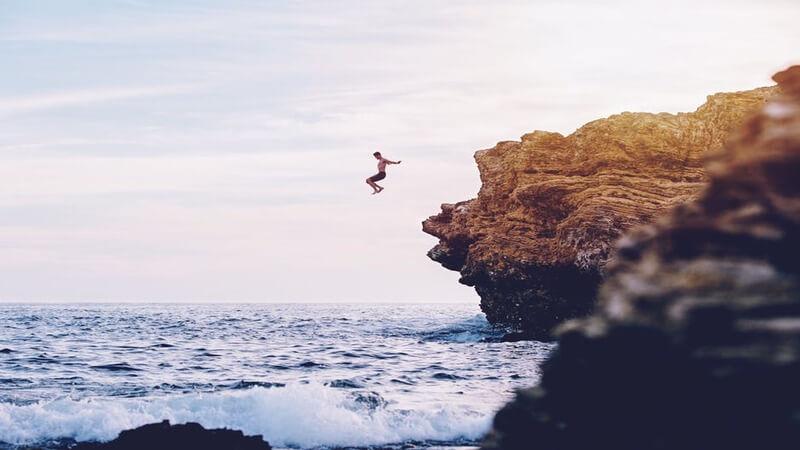 Image Source: Pexels.com
There is no dearth of beauty and adventure activities in this part of Thailand. The Pha Chor canyons that are counted as the main draw of the Mae Wang National Park are a fabulous blend of nature and adventure. A natural creation by the Ping River's change in course, these canyons offer you activities like cliff jumping, hiking and even rappelling. Swimming in the crystal-clear waters here is an experience in its own. Enriching your experience further is how you get around this attraction kayaking on bamboo rafts!
Check Out: Top 10 Adventure Sports in Thailand
13. Explore the Karen Long Neck Village with rich cultural traditions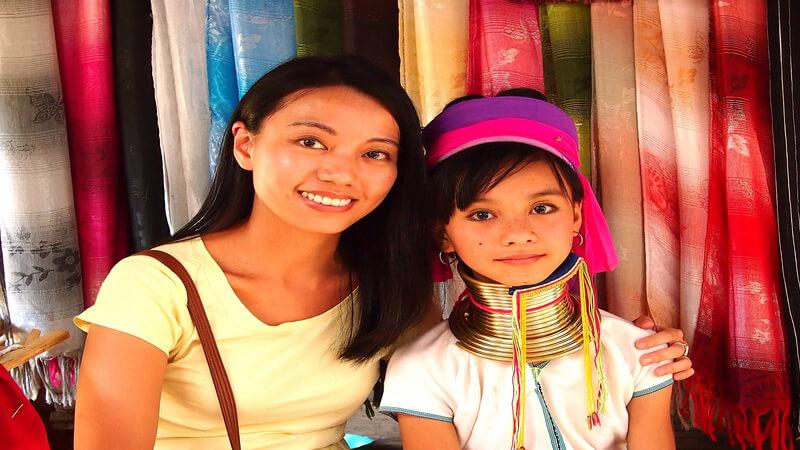 Image Source: momo/flickr.com
If you are looking for cool things to do in Northern Thailand then a visit to the Karen Long Neck Village is a must. You will encounter things that you read about and saw on television on channels like Discovery and National Geographic. Although it requires a good three-and-a-half-hour travel from Chiang Mai, this place with its rich traditions is absolutely a must-visit. The village is home to the Padung tribe that has women wearing gold rings around their necks to elongate the neck's length eventually, as it is considered a sign of beauty.
14. Behold the elaborate vistas of the Yipeng Festival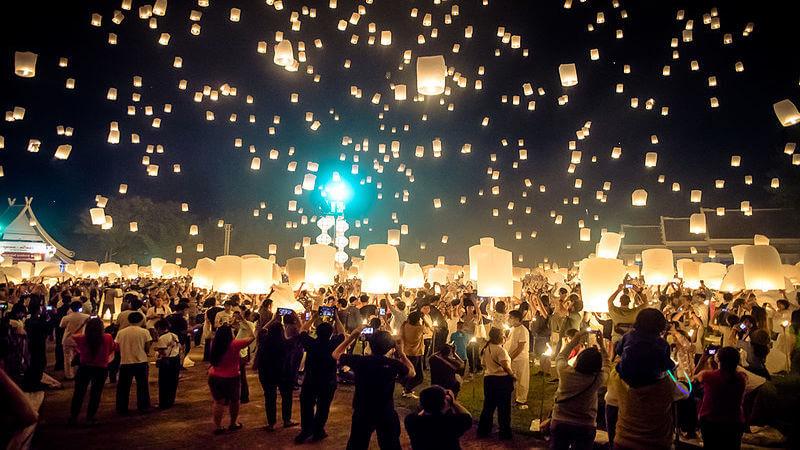 Image Source: Wikimedia Commons
If you are contemplating the best time to visit Chiang Mai, it is October to April that also sees a lot of local festivals coming to life. This particular festival takes place in the city the night prior to Loi Krathong (basket floating festival) that is celebrated all over the nation. Yipeng is illustrated by releasing paper lanterns into the sky, these are Lanna-style lanterns to be precise. Conferred with prayers, the lanterns are especially used as a mark of respect to Buddha. The experience is no less than some sort of magic.
15. The unworldly Emerald Lake that will bowl you over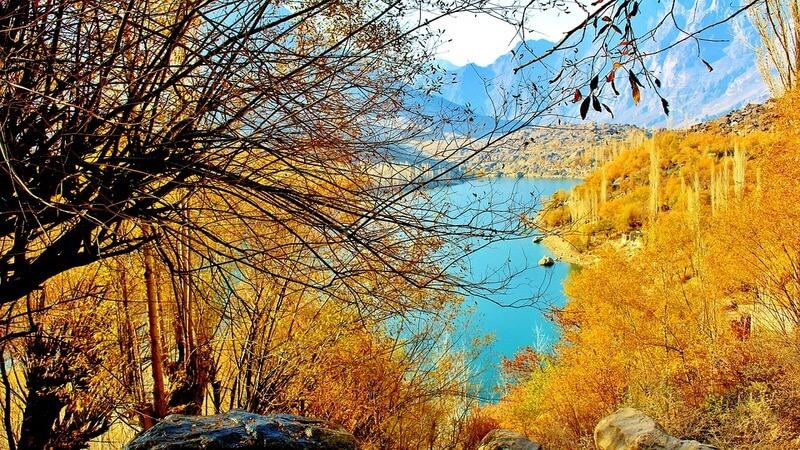 Image Source: Pixabay.com
Of what looks like a shot straight out of the magazine Outdoor Photographer, the Emerald Lake lies in the town of Lampang. It is a still water lake with water shaded in the hues of emerald and cobalt, engulfed by forest on all sides. The depth of the lake is unknown. The formation of the lake is believed to be the result of a limestone cave that sagged underground. Some locals consider the lake to be holy.
Offbeat experiences in Chiang Mai can certainly add that X factor to your Thailand trip. All you have to do is, pack your bags and get there!