10 Offbeat Things To Do In Belgium
* Disclosure: This post may contain affiliate links, which means we may receive a commission if you click a link and book something (there is never any extra cost to you for using these links).
If you are wondering whether it is safe to travel to Belgium, then know that it is one of the countries that has been hit by the Coronavirus epidemic. 8 cases have been detected in Belgium till this date. While the authorities in Belgium are taking all the steps to contain the spread of COVID-19, it is recommended to take precautionary measures while visiting Belgium. Also, we suggest that you check flight operations to and from Belgium as they might be affected amidst the virus outbreak.
Note: The Coronavirus statistics mentioned in this article are based on the updated reports available on March 3, 2020. These figures will be updated depending on how the outbreak unfolds.
Belgium, a country that many may not see as a lavish destination to visit in Europe, actually holds many interesting facets not known to many. When it comes to chocolates and waffles they can easily vouch for being number one. But there's more to this land than sweets! This small country is divided into the Flemish-speaking Flanders in the north and the French-speaking Wallonia with the capital of Brussels stashed in the middle. While the winters can get brutally cold and the monsoons can be a pain through the year, the best time to visit would be from mid-April to October. You'll also get to experience a slew of the hottest (as in the most vibrant) summer festivals during this time. These fests rest at the pinnacle of tourist attraction. Make room for the unconventional as we give you ten of the most offbeat things to do in Belgium.
Gent(Ghent)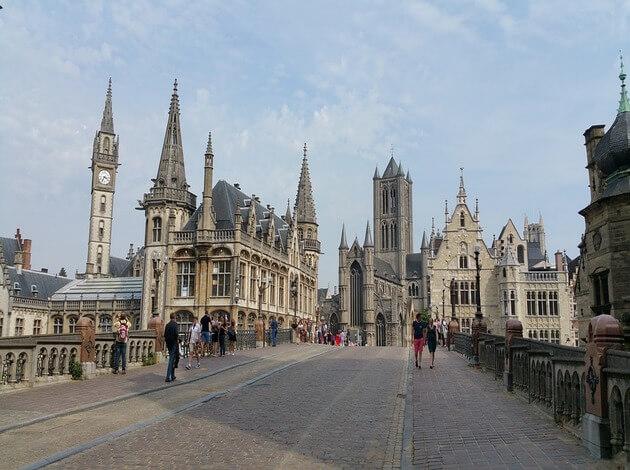 When tourists think of Belgium, they will end up gallivanting through Brussels or Bruges, and miss out on this unique European treasure that is Gent(Ghent). Having the perfect balance of medieval splendor with an industrial touch, Gent(Ghent) is absolutely breathtaking to stroll through. One of the highlights includes the Saint Bavo Cathedral known for its beautiful architecture. The Ghent's castle and a little gin market on the Groentenmarkt and historic museums such as the Museum of Fine should also make it to your sightseeing list.
You can also avail great deals and discounts on bargain with TripHobo Hotels!
Werrengarenstraat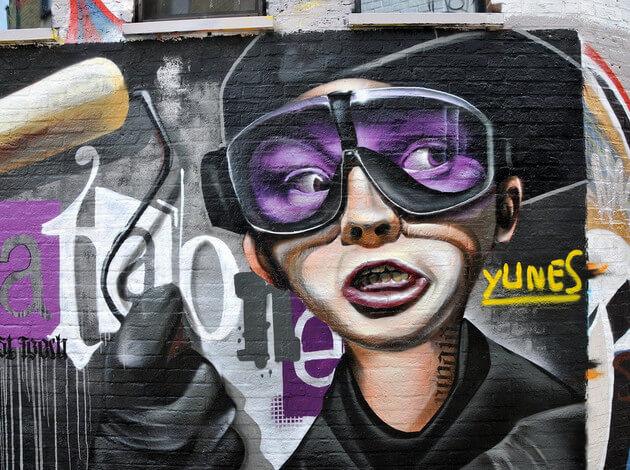 The streets of Ghent never looked better with this particular alley dedicated solely to street art. As an initiative to keep graffiti off of the historic buildings in the main city, this street has transformed into an explosion of creative juices. It has constantly evolved from its initiation at the Ghent Festivities festival way back from 1995! And now remains an institution for superb street art!
Comic Strip Centre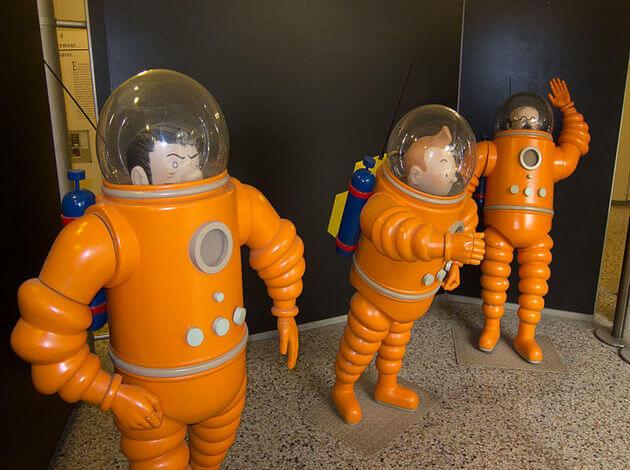 Dedicated to the vibrant comic and animation industry of Belgium, this center was first established by architect Jean Breydel and comic artists Francois Scuiten, Bob de Moor, Alain Baran, and Guy Dessicy. Showcasing some of the legendary pieces of comic illustrations from Spirou and Tintin, this exhibit also puts a focus on Belgian comics. The stunning building designed in the Art Nouveau style of 1905 is divided into different sections. If you search long and hard you'll also be able to find rock paintings, traces of Japanese martial arts and the Medieval times, but mostly focused on European comics. The centre inspired the Comic Route, which is a trail of murals plastered along the walls of Belgium. Talk about street art inspo!
The Ardennes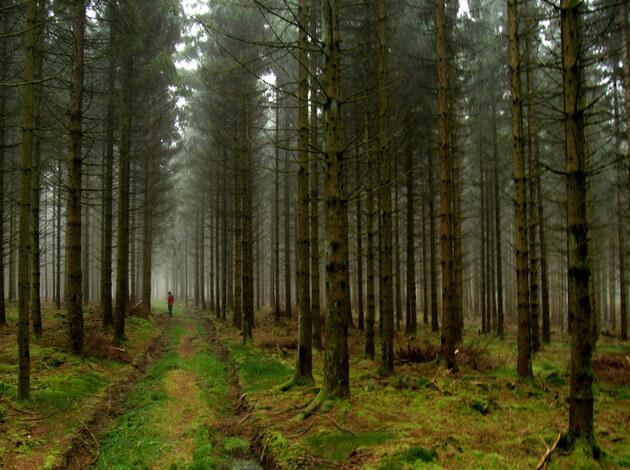 If you're the outdoorsy type that doesn't want to stay confined to city life, you need to surely head to the southeastern part of Belgium. The Ardennes is the lushest, green and picturesque landscape sprinkled through the medieval town. You'll also find the dramatic cave systems in the Meuse, Ourthe, and Lesse valleys. Head south towards Spa and Stavelot perfect for hiking and canoeing and exploring the countryside.
Clothespin structure- Liege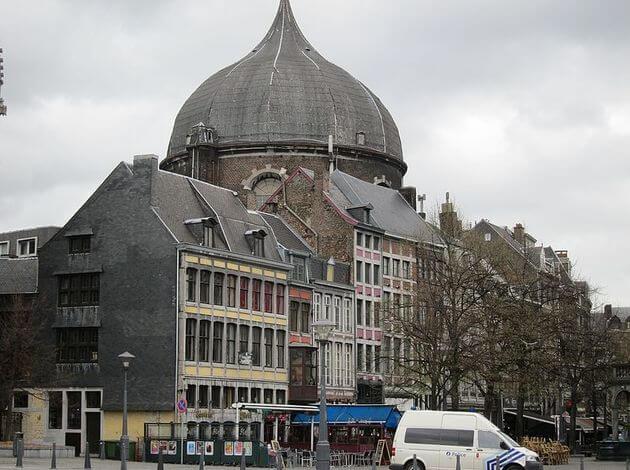 Something really wacky awaits in the outskirts of Belgium in a small town called Liege. The Chaudfountaine Park holds a giant clothespin structure grasping onto a hill in the middle of the park. It surely is the perfect bizarre photo-op destination giving an illusion like no other.
The Blue Forest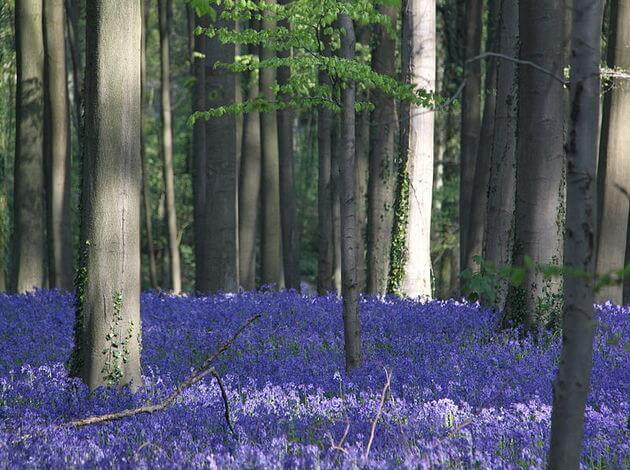 This is a mystical sight to see as you're greeted by a lush carpet of bluebells in the Blue Forest, also known as the Hallerbos. Unique for the density and growth of these bluebells, the Blue Forest especially comes alive during the months of April to May. If you're lucky you might just run into the friendly creatures of the woods from rabbits to deer!
Nemo 33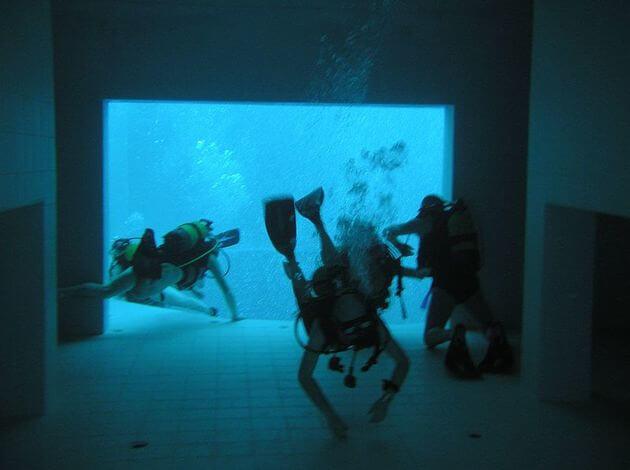 Nemo 33 welcomes you to the deepest indoor swimming pool in the world! For those deep sea diving enthusiasts, this is the place to be. Even if you're not a veteran but have an interest in the sport, Belgium hosts the only facility to practice and was started by diver and traveler John Beernaerts. In the hopes of instilling a centre for those who may not have the luxury of exploring the coast of Bora Bora, Nemo 33 is perfect. With levels reaching to 113 feet down, you are also exposed to military training, different packages, while visitors get to see through the clear glass windows!
Delirium Café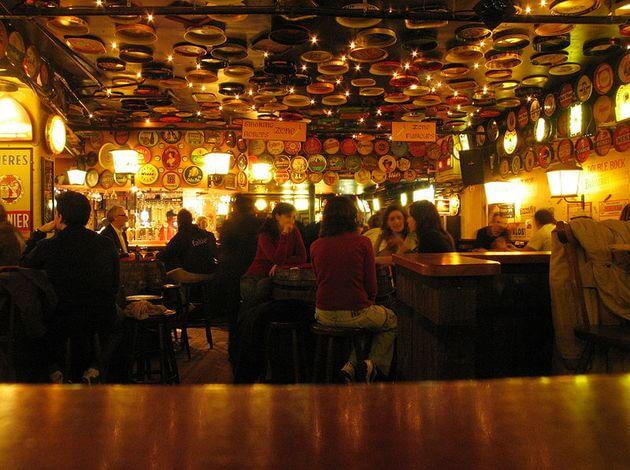 Step into this divine basement bar holding an inventory of over 2,000 different kinds of beer! So if you're a beer fan and want to have a taste (literally) of each and every one, step into Delirium Café. Adorned with the pink elephant symbol at the entrance, the bar's walls are plastered with iconic posters, ad-panels and neon signs from over the years. Definitely a must visit!
Doel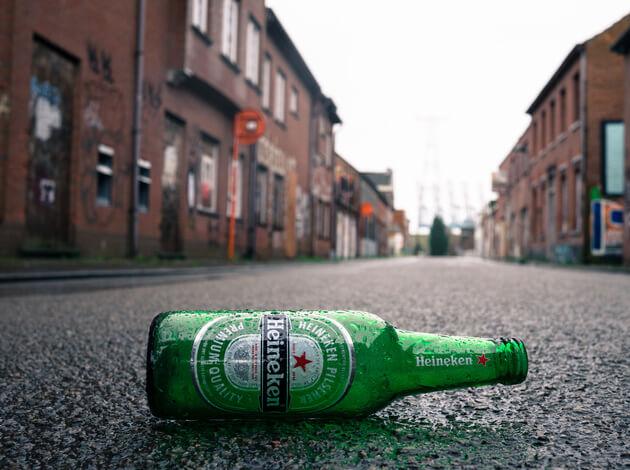 A few lines in this ghost town won't be enough to describe it. Once having a population of about a thousand back in the 13th century, it soon began to deteriorate as officials hoped to shut it down. It became a target for extra space for the expansion of shipping docks but soon enough residents lost the battle to the government. It now stands as a spooky and desolate town with broken-down houses covered in street art. From torn wallpaper to scattered remnants of personal belongings, each and every house holds a history that has faded over the years. This eerie environment may have a sad past but makes it to our list of fascinating places to capture on camera if you're visiting Belgium.
Mini Europe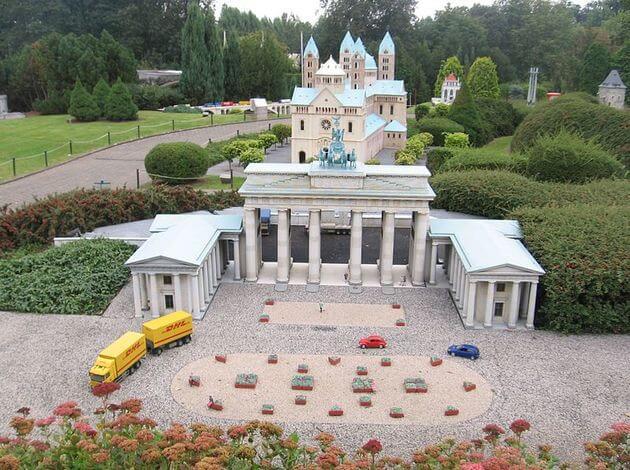 A tour of Europe can be found right here in the capital of Brussels, Belgium. Created way back in 1989, this park features miniature monuments and live action models, over 30 of them, of renowned structures! You'll find a mini Leaning Tower of Pisa, the Mount Vesuvius, and even the Big Ben! Take time to check out the intricacy with which every detail of these monuments has been made.
Bet you're quite surprised to know this city is a world of weird wonders! All the more reason for you to explore Belgium and enjoy!