13 Offbeat Things To Do In Madhya Pradesh
* Disclosure: This post may contain affiliate links, which means we may receive a commission if you click a link and book something (there is never any extra cost to you for using these links).
Done with the popular tourist attractions of Madhya Pradesh and now in search of something unique? Here are 13 offbeat experiences you must have and relatively unknown places you must visit while exploring 'Hindustan ka Dil'!
1. Live in the wild: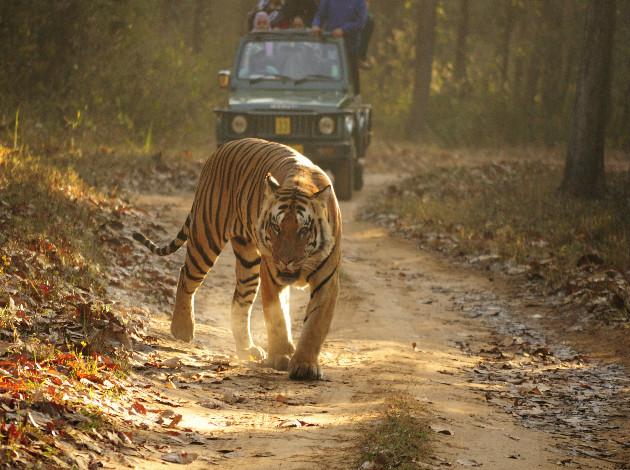 Image Source: Wikimedia
Feel like Mowgli from Rudyard Kipling's The Jungle Book! Did you know that the Kanha National Park was the setting for this classic novel? Situated bang in the middle of the National Park, you can check into the Baghira Log Huts while exploring the magnificent forest. Owned by the Madhya Pradesh Tourism Development Corporation, the Baghira Log Huts is the only resort in Kanha which is located inside the core zone of this tiger reserve.
2. Mount an Elephant and explore Bandhavgarh National Park: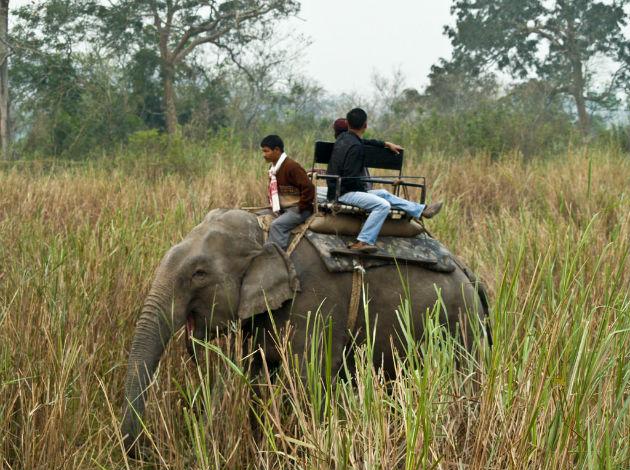 Image Source: flickr/ Subharnab Majundar
Having one of the highest concentration of tigers in India, the Bandhavgarh National Park is a must visit while on your tour of Madhya Pradesh. With only around 105 square kilometres of the national park open to the public, a unique way to explore this enthralling area is to mount an Elephant and go on a safari. Best visited in the months of March and April, the Elephant Safaris are subject to availability and hence, advance booking is not possible. Elephant safari in Bandhavgarh is one of the cool offbeat things to do in Madhya Pradesh.
Planning a trip to India? Create your travel itinerary using TripHobo's smart itinerary planner
3. Indulge in delicious Chakki ki shaak and Bhutte ki Kees: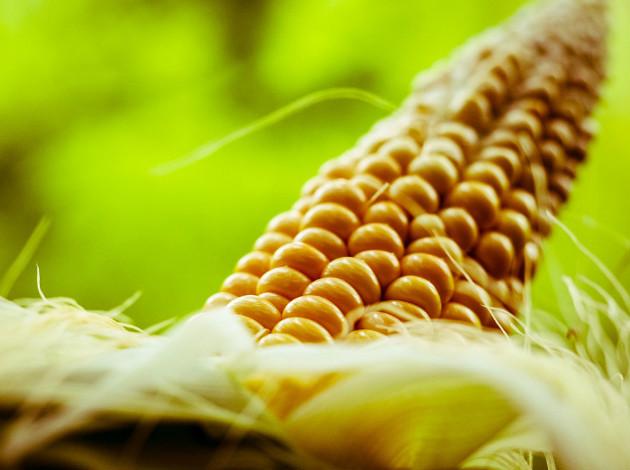 Image Source: pixabay
For foodies, the dishes of Chakki ki shaak and Bhutte ki Kees are a must try. While Chakki ki shaak is made up of steamed wheat dough balls added to a curry made up of curd, onions, garam masala, garlic and red chilli powder, Bhutte ki Kees is a delicious amalgamation of corn and milk. Other mouth watering delicacies you should try in Madhya Pradesh include mawa-bati, malpua and bafla.
4. Take back souvenirs in the form of Dhurries: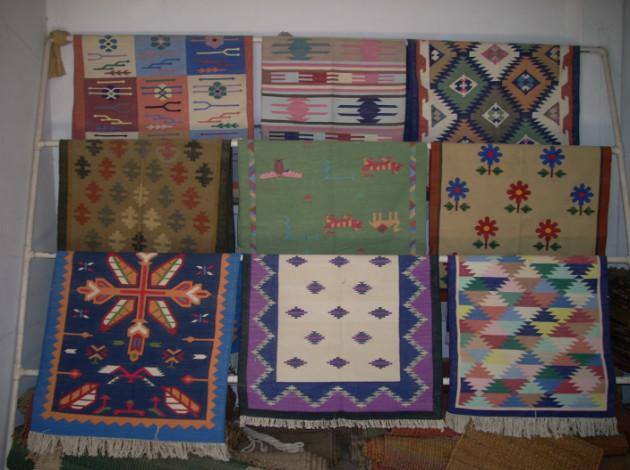 Image Source: Wikimedia
With so much skill and talent oozing out of Madhya Pradesh, shopping for local handicrafts and products is a must! Traditional and authentic items you can shop for include the popular handmade dhurries and carpets, the delicate Bamboo Work artefacts, tribal folk paintings, metal and iron craft statues and idols, Dhokra metal casting art, Maheshwari sarees and pottery. To buy dhurries and carpets, you can visit the Mrignayani Emporium in Bhopal. They have a huge variety of dhurries on sale. If you are in Indore, you can shop at MT Market, Jail Road and Topkhana for the above mentioned products.
Here are some top souvenirs from india one must buy
5. Witness the glory of Bundela Era: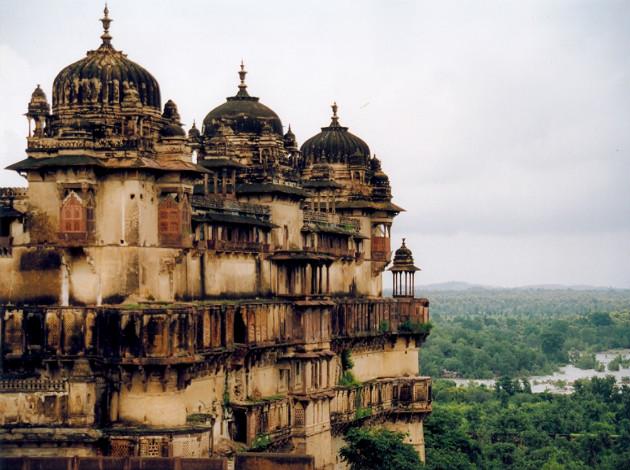 Image Source: Wikimedia
Sitting picturesquely on the banks of Betwa River, the quaint town of Orchha gives visitors a glimpse of the glories of the bygone Bundela Era. Made up of articulate structures and magnificent architecture, Orchha is a perfect getaway for history and architecture lovers. Prominent attractions within and around the town include the Raja Ram Mandir, the Paalki Mahal, the Sawan Bhado Pillars and the charismatic Jahangir Mahal. A visit to Orccha is one of the offbeat things to do in Madhya Pradesh.
6. Visit the source of your favourite Maheshwari Saree: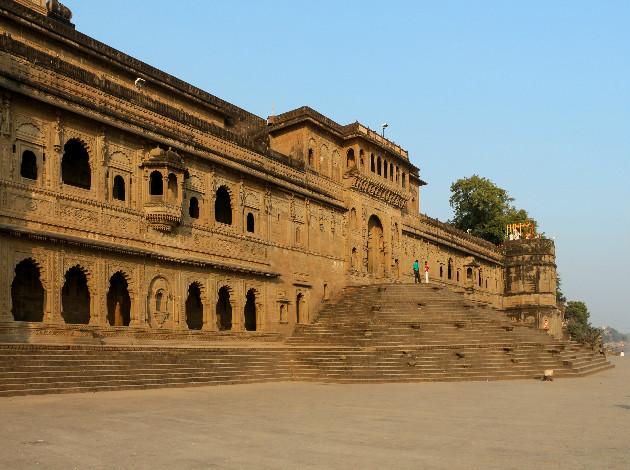 Image Source: Wikimedia
Fondly called the 'Varanasi of central India', the temple town of Maheswar is known for two things- its dedication to lord Shiva and its beautiful Maheshwari Sarees. Situated on the banks of the Narmada River, points of interest within the town are the Ahilya Fort, the Maheshwar Palace, the Baneshwar Temple, Ahilya Mata's Chhatri and the Sahastar Arjun Temple.
Wondering how to plan your trip across Madhya Pradesh? Hope this journey planner guide helps
7. Check out prehistoric cave paintings: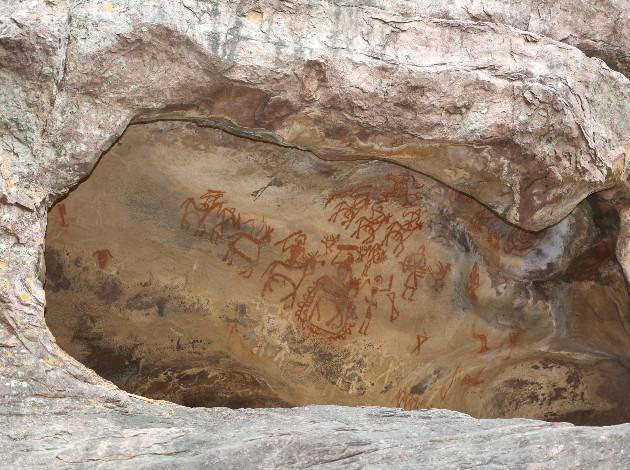 Image Source: Wikimedia
Boasting of some of the finest prehistoric cave paintings in Asia, the caves at Bhimbetka have been declared a UNESCO World Heritage Site. The naturally sculpted rocks and the caves that evolved into rock shelters over a period of many years give the entire area a surreal feel. Travel back in time and walk through the prehistoric era on your excursion of these caves. Did you know that experts and archaeologists believe that the caves might have been occupied over 10,000 years ago?
8. Take a boat ride in the magnificent Panna National Park: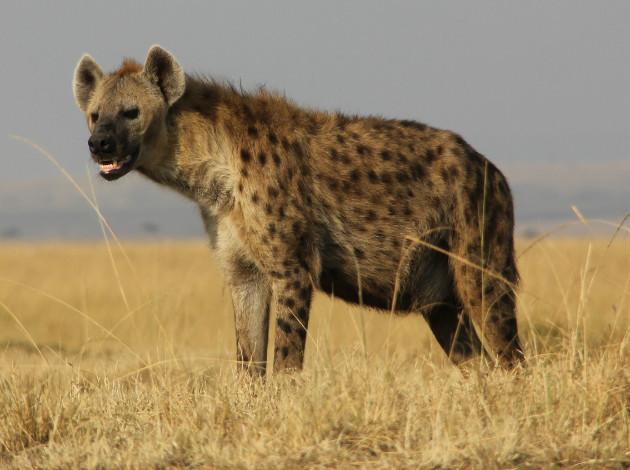 Image Source: Wikimedia
A good place to spot the Royal Bengal Tigers in their natural habitat, the Panna National Park is situated in the Chhatarpur district of Madhya Pradesh. Spread across an area of approximately 540 square kilometres, the National Park is home to animals such as hyenas, leopards, sloth bears and also houses over 200 species of birds. A serene yet thrilling experience within the park is the boat ride organized by the Park authorities.
9. Visit the 'Hampi of Central India' - Mandu: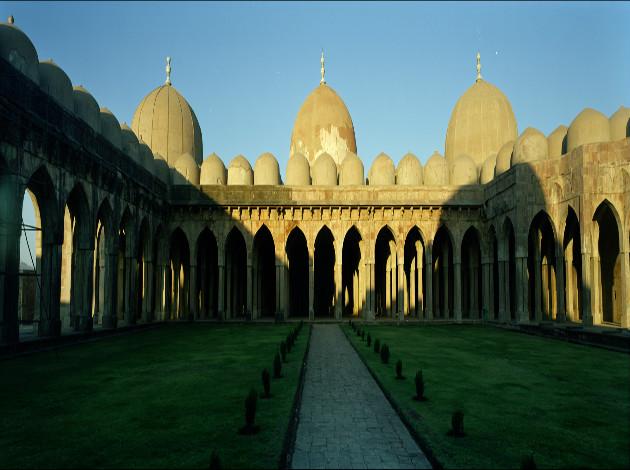 Image Source: Wikimedia
Want to visit a completely offbeat place in Madhya Pradesh? Replete with architectural gems, the remarkable town of Mandu is often called the 'Hampi of Central India'. With a history dating back to the 10th century AD, this imposing town is located in the heart of Madhya Pradesh and while you are touring it, don't miss out on interesting things to do in Mandu like visiting the Rupmati's Pavilion, Nil Kanth Palace, Jahaz Mahal and the lovely Asharfi Mahal.
10. For all the architecture buffs out there - visit Bhind before it goes mainstream!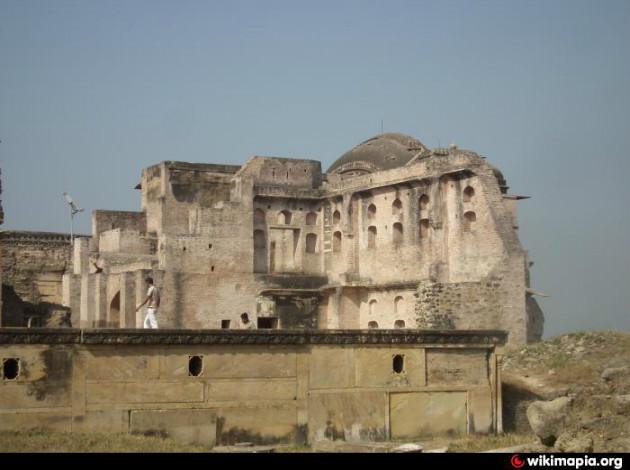 Image Source: wikimapia
With an architectural grandeur and an interesting historical background, the small town of Bhind in Chambal is a must visit for architecture, history, culture and photography buffs. Ater Fort, Fort of Gohad, Mata Renuka Temple and Naraddev Temple are some marvels you should visit on your tour of this exquisite town. Bhind is slowly gaining popularity and hence, this would be the perfect time to visit this gem of a place before it goes mainstream!
Book your accommodations all across Madhya Pradesh using TripHobo's cool hotel booking feature
11. Backpack across Rewa: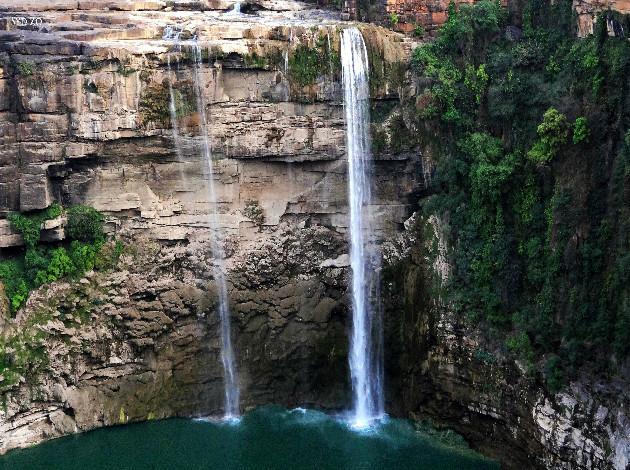 Image Source: Wikimedia
The Rewa district of Madhya Pradesh is full of natural wonders and enigmatic hike routes. Although popular for its museums and numerous waterfalls (like the Keoti waterfalls and the Purva waterfalls), this area is slowly turning into a backpackers' heaven.
12. How about visiting the beautiful Sas-Bahu temple?!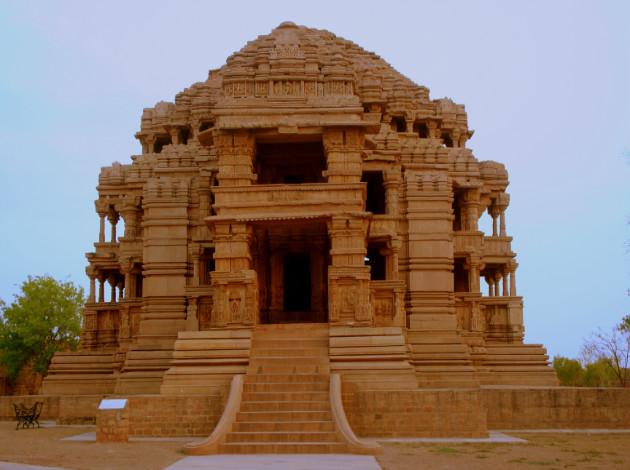 Image Source: Wikimedia
Fans of popular Indian soap operas would be disappointed to know that the Sas-Bahu temple in Gwalior is not actually dedicated to mothers-in-law and daughters-in-law but to Lord Vishnu! Named SahastraBahu after Lord Vishnu's avatar of a thousand hands, while the Kachchhapaghata's king's wife used to worship Lord Vishnu at this dedicated temple, his daughter-in-law started worshipping Lord Shiva. Thus, another temple dedicated to Shiva was built near the Vishnu temple and together, these temples were named Sas-Bahu.
13. Burhanpur- a painting in this town was the inspiration behind the Taj Mahal: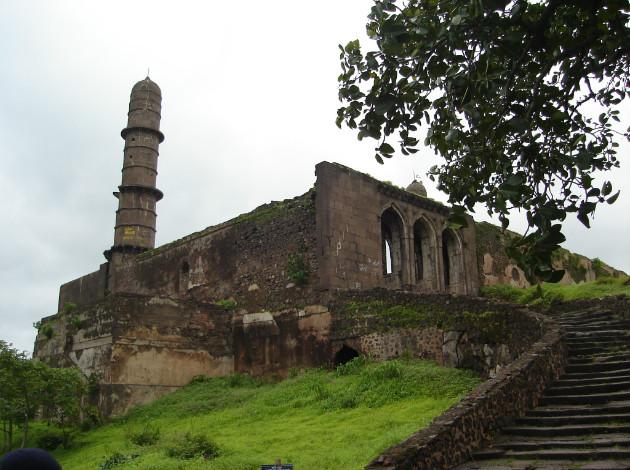 Image Source: Wikimedia
Located on the north-western banks of the Tapti River, Burhanpur was founded in the 14th century by the Faruqi dynasty. Having a political history, the city is peppered with historical monuments as well as ruins. One interesting fact about the city is that it was here that Mumtaz Mahal, Emperor Shah Jahan's beloved queen, died during childbirth. Although no proof of it exists, it is said that the architecture of the magnificent Taj Mahal was inspired by one of the paintings found here.
All set to explore Madhya Pradesh like never before? Here's wishing you a happy journey. Do let us know your experience by commenting below.
Note: some of the images are for representative purposes only.
Want to explore more of India? This might help:
Best Places to visit in Rajasthan