19 Old and Lost Recipes of India
UPDATED Oct 03, 2018
75.6K Views
In the quick-fix, "instant" age of fast-food and frozen meals, a classic traditional dish is a delight to the soul and senses, along with the taste buds, of course. We in India are not just culturally rich but rich in our spices and flavors too. In fact, I am of the opinion that you could pick out two ingredients of pole apart genres and you'll find a dish to go with it in India!
In spirit of knowing about our traditional dishes, which were extravagant and a delight to the senses, here's a list of a few lost recipes of India:
1. Uttar Pradesh: Parinde main Parinde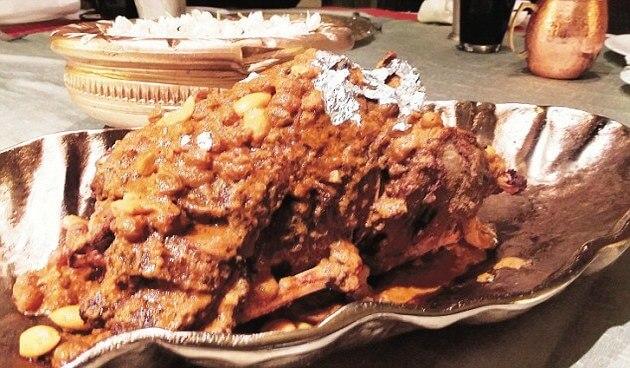 Image Source: dailymail.co.uk.
Parinde main parinde looks like this rich extravagant dish, which weighs down the table as you keep it. Quite a lot of work goes into the preparation of this dish. It is a rendition of the bigger roast, that was basically made with whole camel, stuffed with smaller animals, one inside the other, till the smallest cavity fills with a boiled egg. It was made with duck, chicken, quail and a boiled egg. Each bird was prepared and marinated separately and differently. The flavor of each is retained while they come out beautifully in culinary nirvana.
2. Jammu & Kashmir: Shufta Kanaguchhi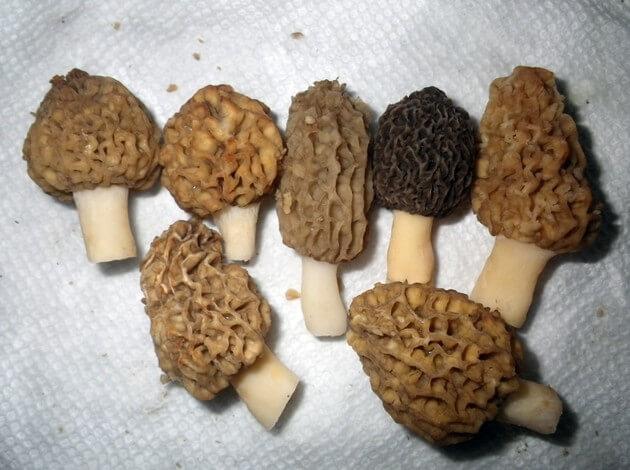 Image Source: Wikimedia Commons
Here is dish which has the exclusive and precious morel mushrooms as an ingredient. This dish is basically all dry fruits sweetened gracefully. Kashmiri Shufta is one of the few sweet dishes from Srinagar. This dish is paradise in a bowl. It is a thick concoction of cottage cheese, dry fruits, saffron, milk, desi ghee and morel mushrooms.
3. Punjab: Phulkari Pulao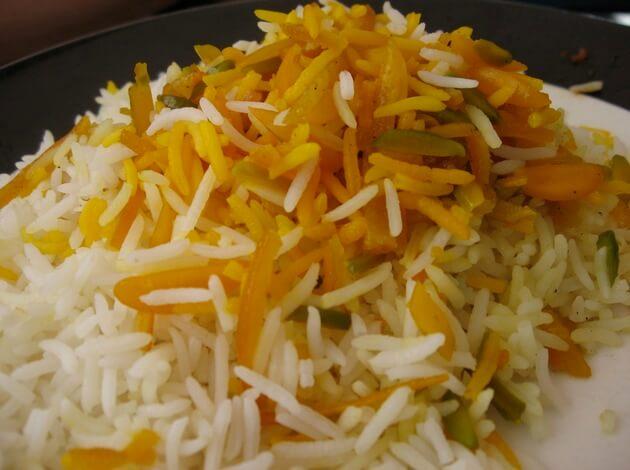 Image Source: Arnold Gatilo/ Flickr
Move over lubricant laced hearty dishes, here's a dish prepared from four different variety of rice. It's called 'Phulkari Pulao', which is a mix of a variety of rice. This is refreshing since traditional pulao is increasingly giving way to biryani. Nice to know the hearty Punjab is varied too.
Check out: Eateries in India that serve great vegetarian food!
4. North-East: Jadoh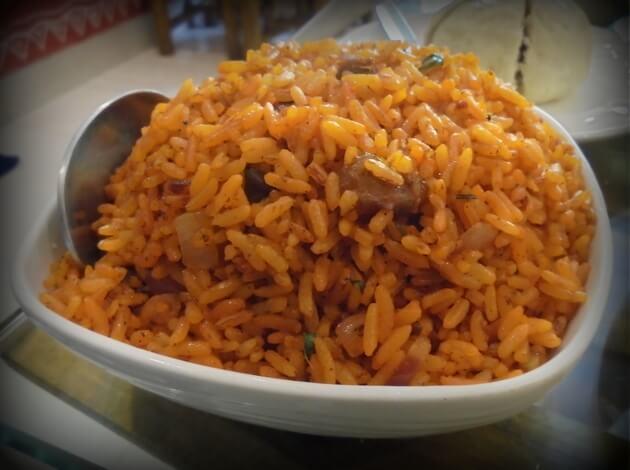 Jadoh is a Khasi delicacy from Meghalaya, with rice as its basic ingredient. It's got pork, rice, herbs and is richly garnished with cilantro. Served simmered and savory!
5. Tamil Nadu: Tit-Koh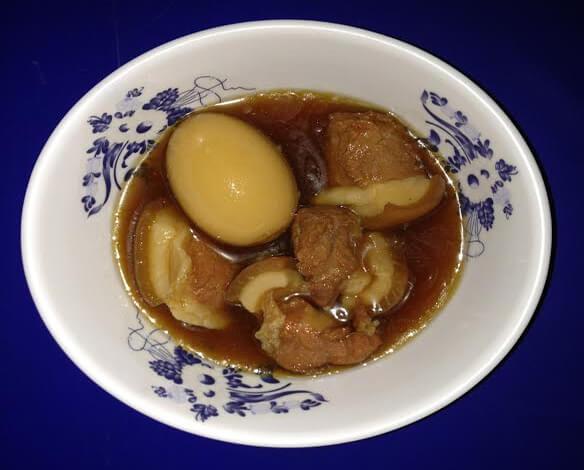 This is a refreshing dish with freshness of coconut water, fish sauce and honey. It has the richness of pork and caramel. Garnished and sprinkled with red chillies on top. Check Out : Michelin star restaurants in india
6. Odisha: Chhena Poda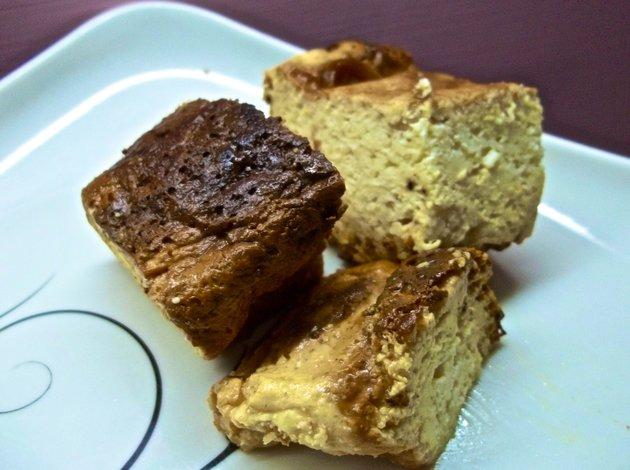 Here is a creamy rich dish made of ricotta cheese, sugar and brown sugar. With the crunch of roasted cashew nuts and raisins. Sometimes, jaggery was also used to make it. Cooked hot and served cold, fresh and slightly moist.
7. West Bengal: Kalmi Saag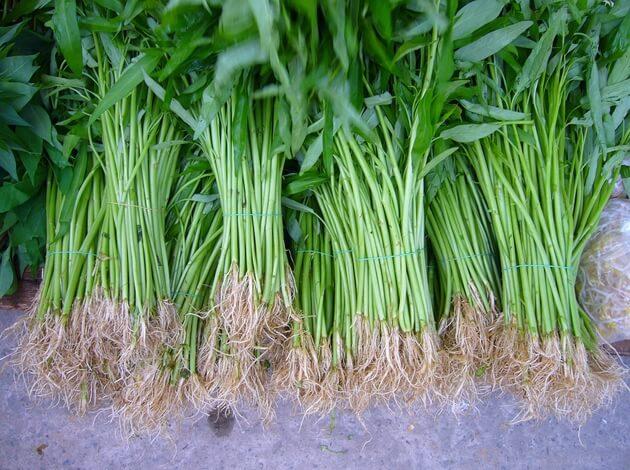 Kalmi Saag is a leafy vegetable that is available mostly in summers. It is grown in the wetlands and this recipe has very cooling effects on the body. Very simple and basic to cook, with the only other vegetable to accompany being onion.
8. Maharashtra: Ratalachya Gharya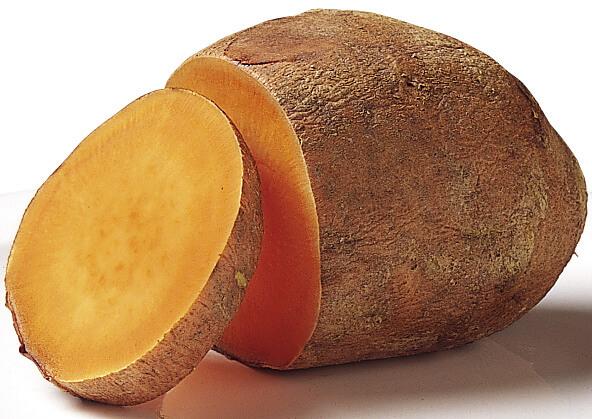 This one is a traditional dish of the Maharashtrian food legacy. It looks like stuffed paratha. It's got sweet potato for stuffing and the highlight being that it's served with spicy mirchi cha thecha.
9. Gujarat: Saasni Machi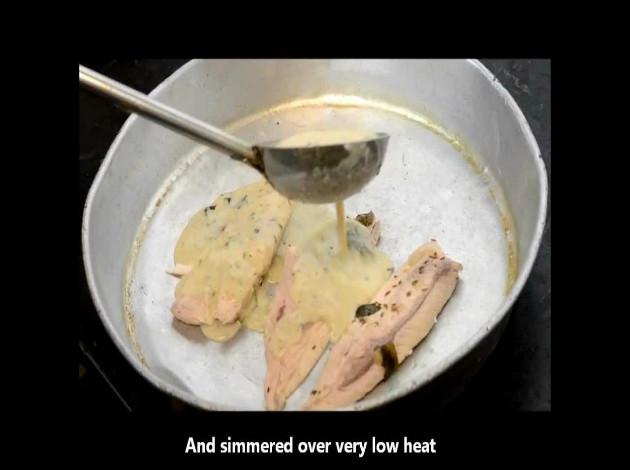 Image Source: youtube.com
This dish is a conglomeration of Gujarati and Parsi flavors. It's basically a white, egg and riceflour based sauce. Only white fish like pomfret is used to make this dish. It also contains some local seasonal vegetables which are hard to come by now.
10. Rajasthan: Lehsun ki kheer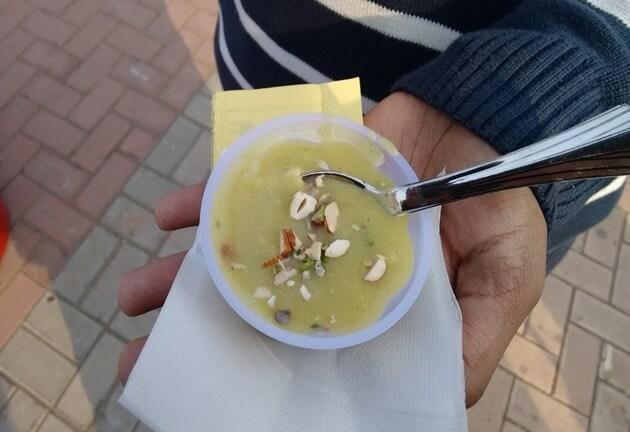 Here is an exotic sweet dish with goodness of khoya, milk, dryfruits and, wait-for-it, garlic! Yes. They had a kheer made out of garlic. Absolutely sumptuous and thick, served cold and in perfection with rich desi ghee for preparation.
11. Bihar: Crab Curry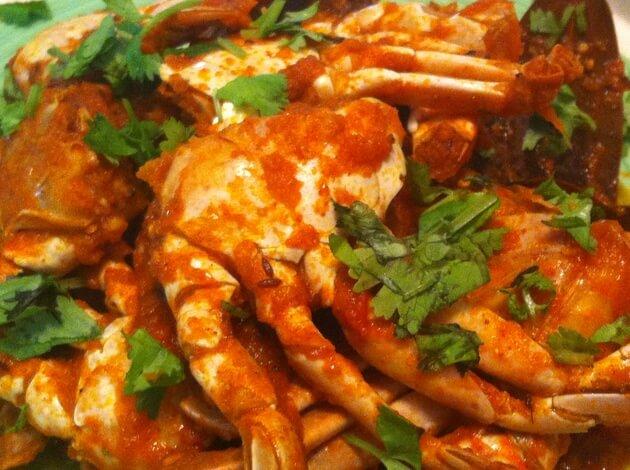 Crab recipes are just as tricky and hard to come by as they are delicious. This rich and authentic recipe was however, very simple to cook. Novel how a state that boasts of rich vegetarian dishes had a crab based dish as its speciality once.
12. Uttarakhand: Gahat ki Daal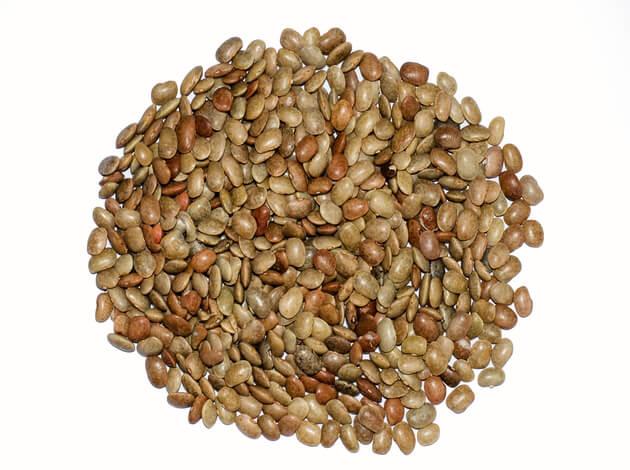 Gahat is a lesser known bean. It was popularly consumed as sprouts. It has a lot of health benefits too. Daal prepared from gahat was hence supposed to keep the body warm, with simple basic flavors of herbs and spices.
13. Arunachal Pradesh: Kagzi Egg Tadka Daal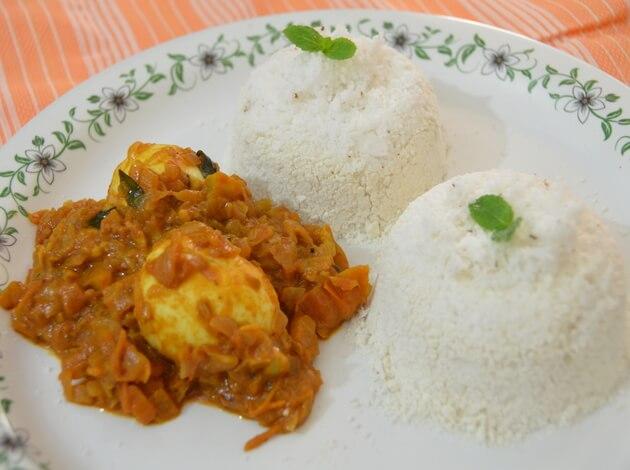 This is a yummy recipe of Arunachal, which may be unusual for others but quite simple to prepare. Its a mixture of moong daal and masoor daal. Along with onions, tomatoes and an array of spices.
14. Himachal Pradesh: Aktori

Akotri is a typical sweet delicacy of the Northern Hills. It hails the festivities and is prepared on special occasions. Basically a cake made with buckwheat mixed with wheat. It's as earthly and soft as it looks.
When in London.. Top Indian Restaurants in London!
15. Haryana: Saag Gosht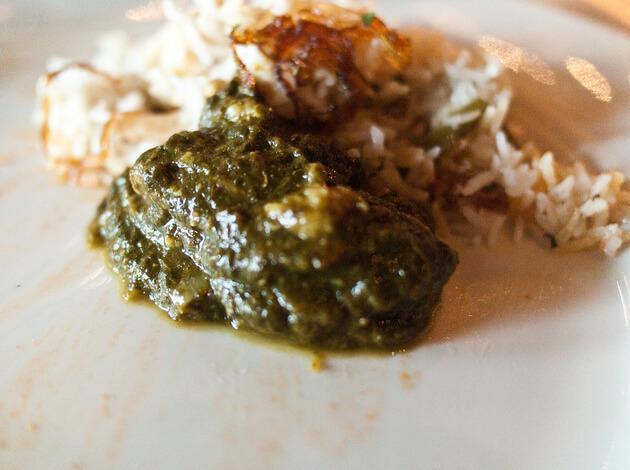 Image Source: Edsel Little/ Flickr
A flavorful and nutritious, at the same time hearty dish. Usually served in supper parties. Particularly preferred are the boneless lamb shoulders for this dish. We heard of butter and chicken, but this is novel!
16. Manipur: Iromba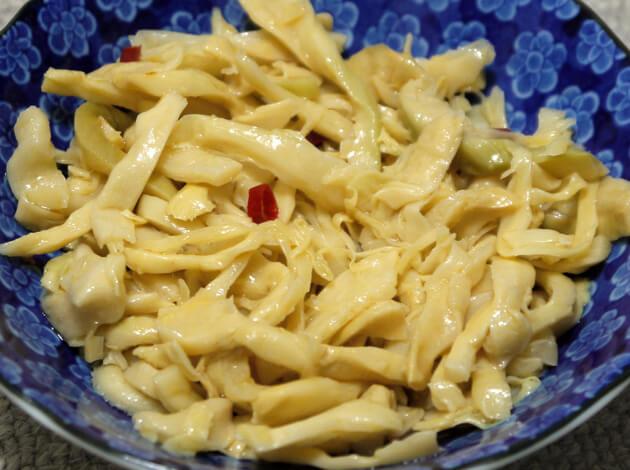 This dish is mostly known for its pungent taste. Even the ingredients are unique, what with fermented fish, bamboo shoots and boiled vegetables, all cooked in chili paste.
17. Goa: Tavsali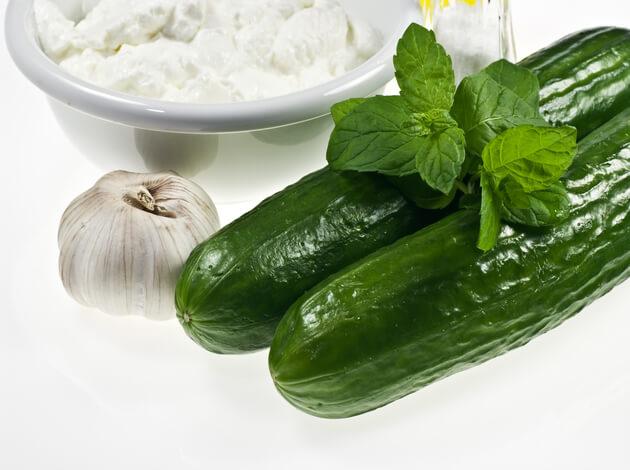 This is a traditional recipe from the Goan belt and is basically a cucumber cake. The best part about it is that the cake is steamed instead of baking it. This dish was traditionally cooked with yellow cucumber but the regular or long dark green cucumbers can also be used to prepare it.
This dish is not just sweet but extremely healthy in nature too.
18. Anglo Indian: Ball Curry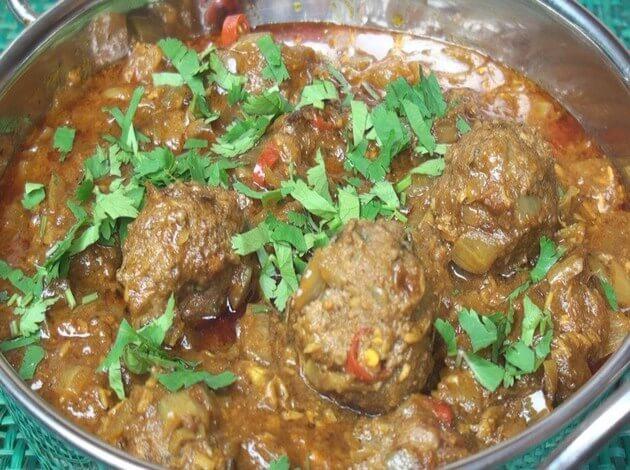 Image Source: youtube.com
This Anglo-Indian recipe also has Portuguese flavors. It's spicy and yet tangy, served with rich coconut rice. Ball curry is a spicy recipe with mutton as its base of meat. An absolute treat to the senses!
19. Puducherry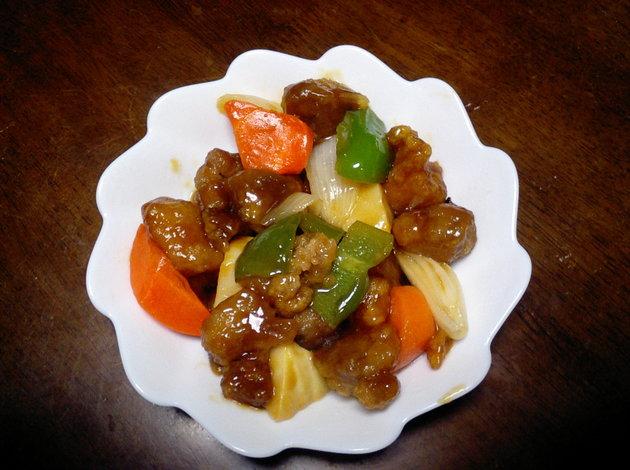 Image Source: Wikimedia Commons
Puducherry is famous for blending cooking styles with French and Vietnamese. This one particular dish which is literally known to one old lady in town is a coming together of pork, reduced in jaggery and topped off with green chillies. People of the community have almost forgotten about this dish, so much so that even the name of this dish couldn't be traced!
Hope this journey towards culinary nirvana was as insightful as it was savory!
*fb cover pic: wikimedia

You May Also Like:
Indian Food That Is Not Of Indian Origin
Eateries In India That Serve Finger Licking Vegetarian Food