4 Packing Tips for Travelers
UPDATED Mar 30, 2018
1.5K Views
Whether you're traveling for a weekend business trip or backpacking around Europe for a year, packing is one of the most difficult parts about preparing for your trip. Here are four tips for travelers to make packing stress-free, organized and fun.
Take Advantage of Smartphone Apps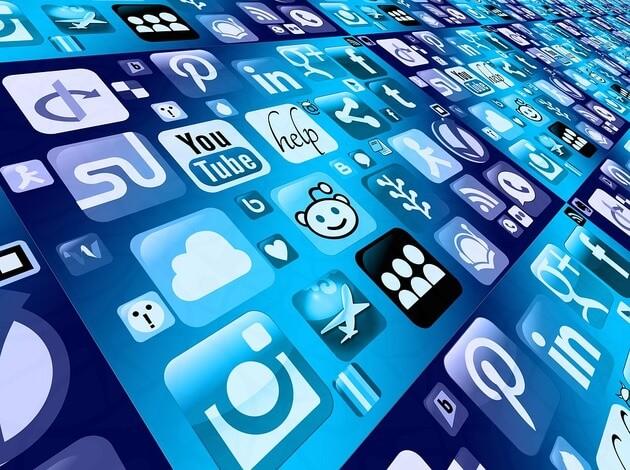 There are a lot of smartphone apps that can help you pack efficiently and in an organized manner. The app PackPoint, a free Android
app that is compatible with the Galaxy S7 Edge
, asks you a few questions about your gender, length of your trip, destination and the purpose of your travels to learn as much as it can about your trip. After checking the weather, PackPoint develops the ideal packing checklist including your wardrobe, electronics and toiletries. You'll never forget your toothbrush, not pack enough socks or underestimate how cold the weather might be again.
TripHobo is another great travel app
, available for both Android and iOS, that creates a custom itinerary, including travel plans, accommodations, nearby attractions, restaurants and currency exchange rates. This app makes it easier to pack for your trip because you'll have your travel plans and activities laid out in an organized manner.
Use Packing Cubes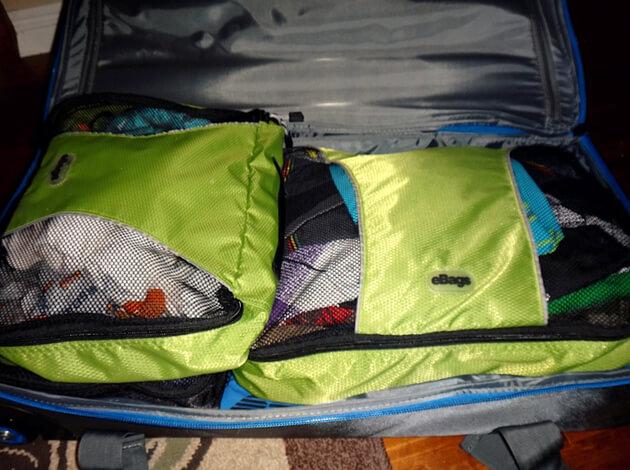 Whether you're traveling with a backpack or a suitcase, digging through your bag to find a pair of socks or that perfect shirt is something you don't want to waste time doing. With
packing cubes, you can separate your clothes
by category or by outfit. They come in all shapes and sizes, making it easy to have one cube for your undergarments, another for shirts and a bigger one for bottoms. If you purchase smaller cubes, you can separate your items by outfits, placing everything you need for one day, including socks, undergarments, one bottom, one top, a jacket and jewelry, into a single packing cube.
Fold Efficiently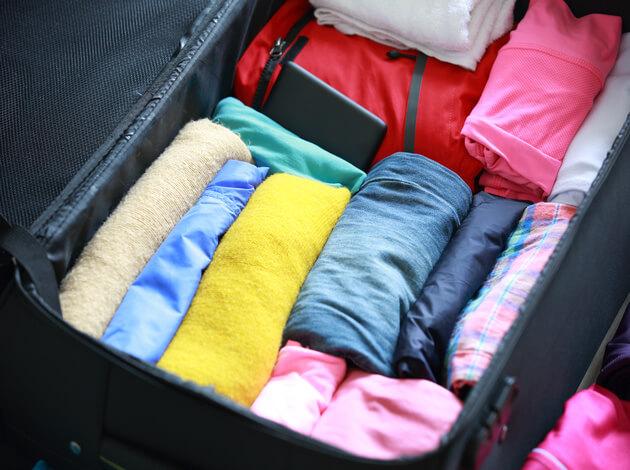 There are many different ways to fold clothing into your drawers or onto your shelves, but there is only one fold that should be used when traveling: the roll.
Rolling your clothes into your packing cubes
or straight into your suitcase is space efficient and keeps your clothes wrinkle free. If you have larger garments like a coat, dress or skirt made of thicker material, fold those flat and lay them on top of your rolled clothing.
Pack Around a Color Scheme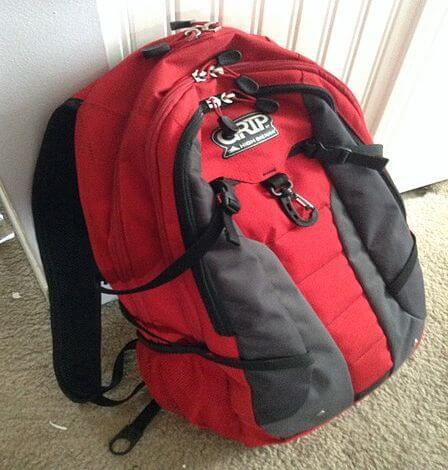 Every traveler aims for that carry-on only trip. You save money, eliminate the stress of a potentially lost bag and cut out the time spent waiting at baggage claim. Whether you're traveling for one week or six months, stick to packing for one week with the intention of visiting a laundromat when needed.
Now, you might be thinking that even a week's worth of clothing might be difficult to fit into a carry-on bag. But, if you pack around a color scheme instead of haphazardly, you can easily create seven outfits (including shoes and accessories) that fit into a carry-on bag. To start, choose your favorite clothing item that you want to flaunt during your travels. Then choose two garments that match with the favorite to create your color palette. Work within the palette of these first three items until you have seven outfits that will fit into your carry-on bag.