12 Places Outside India To Try Panipuri
* Disclosure: This post may contain affiliate links, which means we may receive a commission if you click a link and book something (there is never any extra cost to you for using these links).
Call it what you want - golgappa, puchka or pani puri, its one of the most life-changing things you're likely to eat in a lifetime, regardless of whether or not you're Indian. An explosion of flavors in your mouth like you won't believe, this is a favorite Indian snack whose joys relive with every glorious crunch of puri and rush of spicy and sweet paani.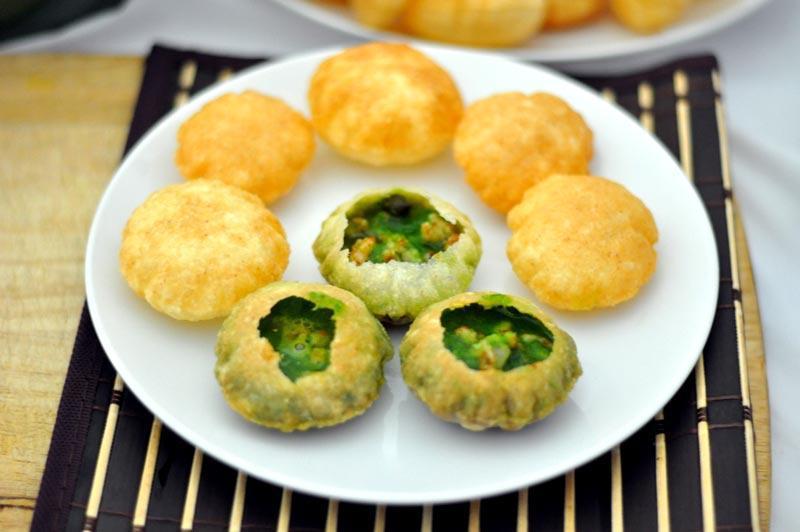 Image source: navbharattimes.indiatimes.com
Doesn't matter where you are in the world, paani puri has made its way all over the world! Here's a list of 12 places outside India to try panipur.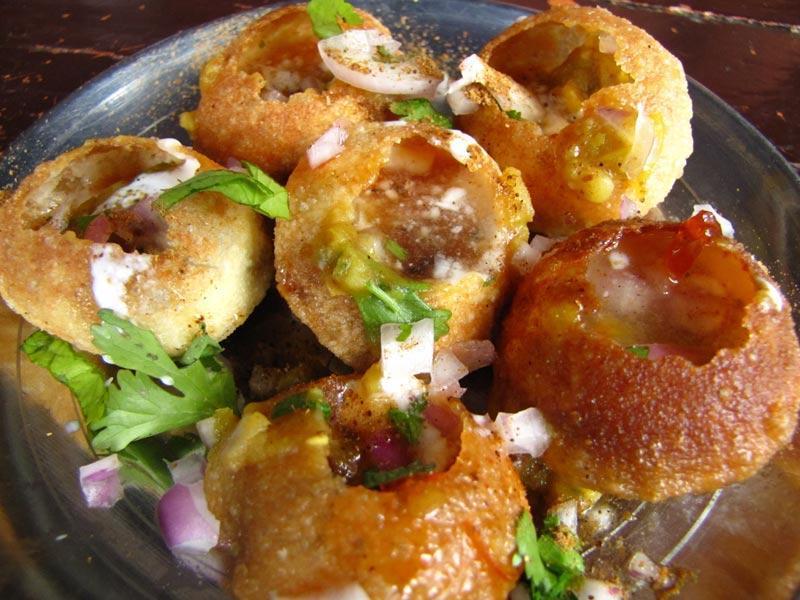 Image source: zomato.com
Make it easy, breezy and flawless! Use TripHobo itinerary planner to create an epic plan for your next vacation!
1. Bombay Café, Los Angeles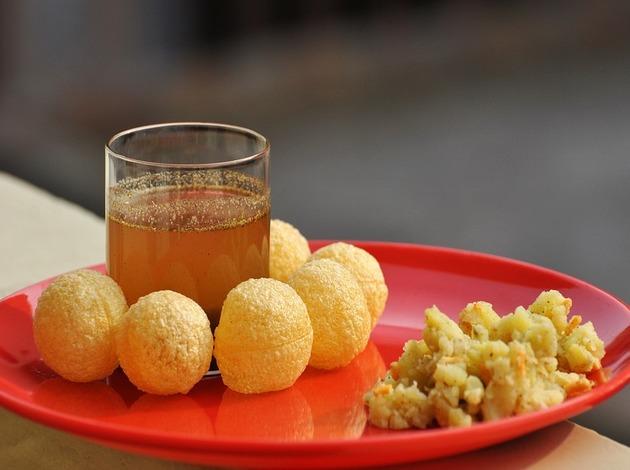 Image source: pixabay.com
Owned and run by Kamal Jit Singh, this café dates back to 25 years! This is one place in LA, where you will get the most authentic Indian cuisine. The all-white interiors of this place, make for a delightful ambiance to enjoy the explosion of diverse flavors.
2. Ruchi, Frankfurt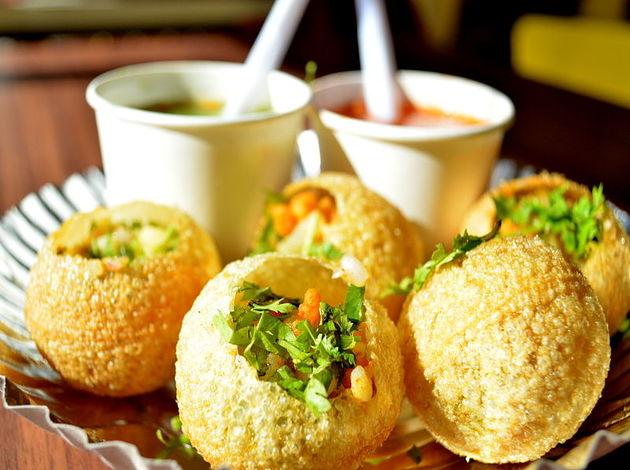 Image source: wikimedia.org
No who would have thought, this very German financial hub would have a pani puri restaurant! Ruchi, serves some of the best Indian delicacies including south Indian favorites of dosas and idlis, along with authentic Hyderabadi biryani. While the pani puris are good enough to satiate a craving, do not miss the paneer paranthas too.
3. Delhi Streets Indian Street Food, Melbourne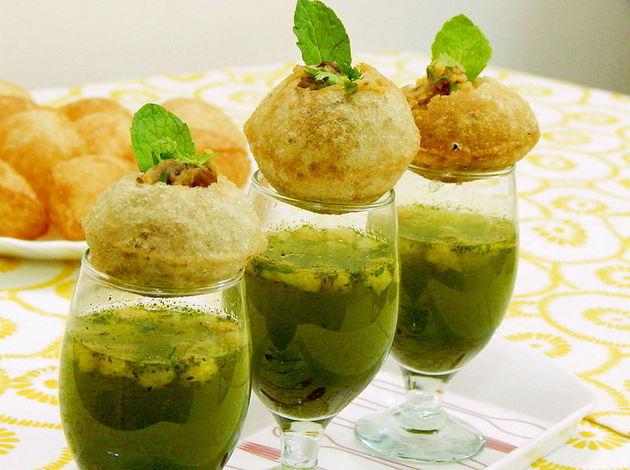 Image source: wikimedia.org
Set in vivacious Bollywood themed interiors, the Delhi Streets Indian Street Food is home away from home! Indulge in the sinfully good chaats here, to give you a taste of incredible India. Whether you crave a lip-smacking Indian snack or a full-fledged wholesome meal, this place is absolute happiness.
4. Dosa Hut, Johannesburg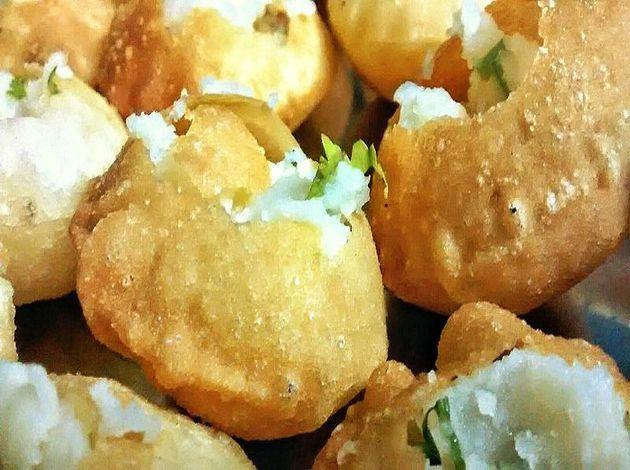 Image source: wikimedia.org
A place where Mahatma Gandhi still has a strong foothold is certain to have a lot of Indian characteristic to it. Dosa Hut is a restaurant where you will the most delectable filter coffees, pudine wala nimbu paani and the oh-so-lovely gol gappes! The impeccable service and interiors amplify the pleasure of indulgence.
5. Swagat Tapas Bar, Tokyo
Image source: wikimedia.org
Japan and pani puri, is perhaps the most juxtaposing contrast in the list! Popular for its wonderful butter chicken, Swagat Tapas Bar boasts of a lovely ambiance with some super chill music. Their drinks lassi, super yum Indian wine, and the classic Indian Rum (Old Monk) are a must too.
6. Bombay Chaat and Dosa Restaurant, Toronto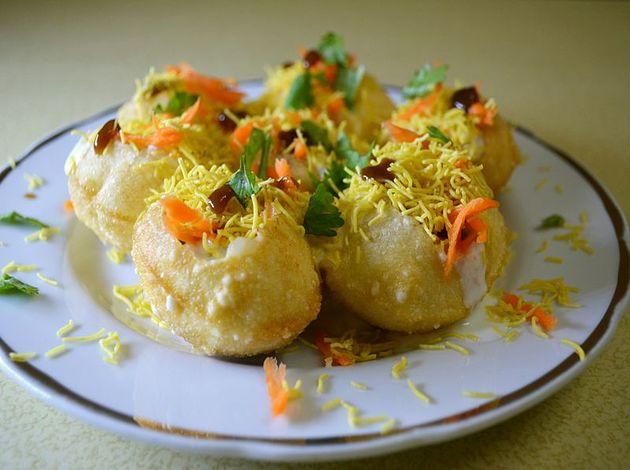 Image source: wikimedia.org
A restaurant that suggests the tangy, exciting chaats from the chowpatties of Bombay, sure is not something that will disappoint. Bombay Chaat and Dosa is not only famous for its flavorsome pani puris but the heavenly Bombay-special vada paavs too! The best part, you don't have to pay a bomb, to get a taste of the motherland.
7. Pani Puri - Indian street food, Auckland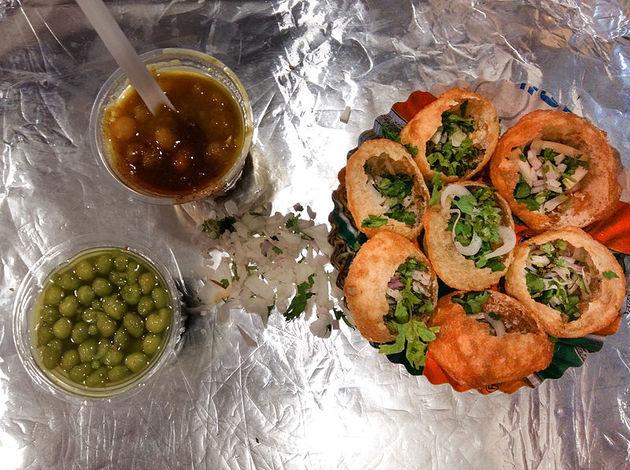 Image source: wikimedia.org
Named after the food itself, Pani Puri in Auckland is an attempt to bring the culture of Indian street food to New Zealand. Apart from a wonderful chaat menu, the juices and smoothies here are equally heavenly.
8.Little India, Singapore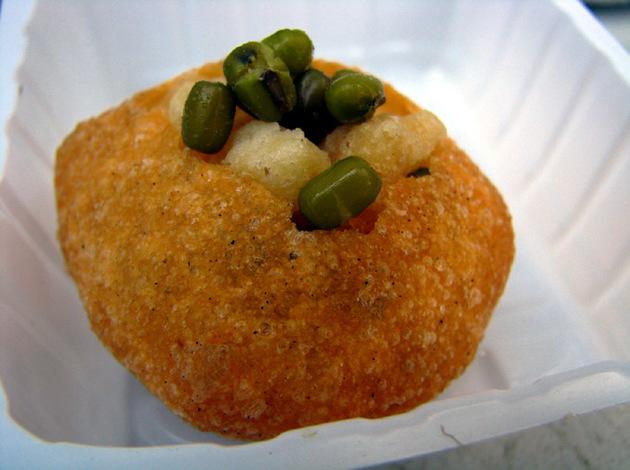 Image source: wikimedia.org
The next time youre in Singapore and craving a taste of home , head over to Bikanerwala Craving for some North-Indian style chaat. The chain now has two restaurants in the Little India area and the options are endless. The paani puri here is fantastic and tastes like it's straight out of Delhi, just how we like it.
9. Chaat Caf, San Jose, CA
This quaint cafe does our favorite dish pretty conventionally, but they take it up a notch by sourcing only organic ingredients and making sure they're local. Also, health fanatics can heave a sigh of relief as they keep out trans fat - no need to think twice before gorging on the puris, potatoes, and spices! Just kidding, we know you wouldn't be able to resist regardless.
Image source: zomato.com
10. GIFTOs Lahore Karahi, Southall, London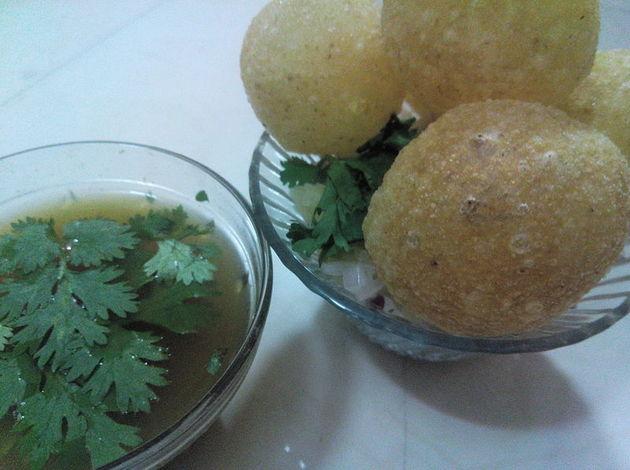 Image source: wikimedia.org
Lets not be delusional: we have a lot of shared history and culture with our neighbor, which has its own rendition of this lovely dish. Ironically, its in London that we find that they do it particularly well, and they definitely succeed in their vision to give Londoners a taste of the real thing !
11. Chhappan Bhoj, Karama, Dubai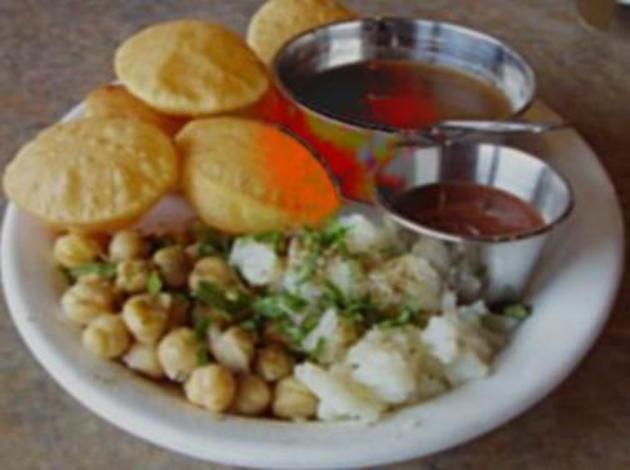 Image source: wikimedia.org
Its hardly surprising that Dubai - where there is such a large Indian diaspora - that we find some of the most delicious pani puri. Thisone'ss particularly famous for its crispy puris, so make sure you get that dry one at the one; its all yours to claim.
12. Khodiar, New York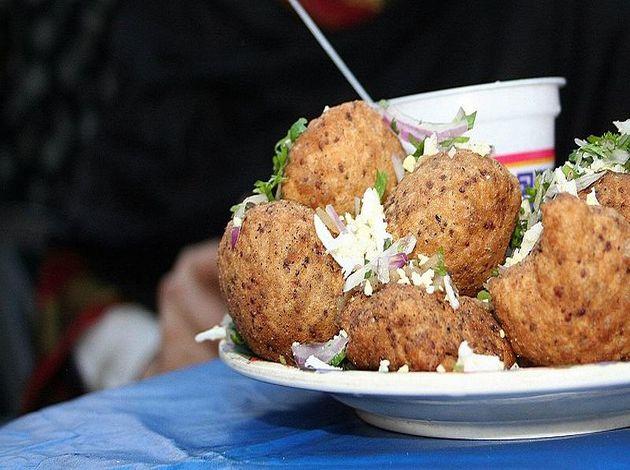 Image source: wikimedia.org
This version of pani puri might be a little more fancy than what were used to closer home but boy does it taste good. It offers a variety of chaat dishes, including a random section of Latin-American dishes thrown in for good measure.
Turns out you can find anything if you look hard enough for it, and pani puri is no exception - something we're exceptionally grateful for!
HAPPY EATING! :)
Feature image source: navbharattimes.indiatimes.com
You May like to Read: