Paris Shuts Louvre Museum As Flood Waters Rise
UPDATED Sep 05, 2018
869 Views
Heavy floods have raised the water levels of Seine River putting into danger, the invaluable collection from one of the top museums in the world- the Louvre. Having risen to 6 meters, Siene waters have forced the Paris Government to close two of its most popular attractions- Louvre and Museu d'Orsay.
Estimating the possible rise in the levels, the museum authorities have moved the priceless artwork of Louvre to a safe place.
With around 11 people falling prey to the rainfalls across Germany and France, the government has declared Orange alert for Central Paris and the museum authorities are prepping for possible increase in water levels.
The museum thankfully is ready for such situations and had a similar drill when its underground section for Islamic art was evacuated in a day. The building is also well-equipped with anti-flooding pumps and watertight doors that can keep the floods at bay.
Thanks to the regular drills conducted at both Louvre and Orsay, these museums on the banks of River Seine can protect some of the world's most precious art work and collection.
This is one of the largest rainfall Paris has seen after the 1909 floods (which lasted for 45 days with a 8.5 meter rise in Seine waters) and has brought down the subway line that passes near the river and has drowned an island near the Eiffel Tower.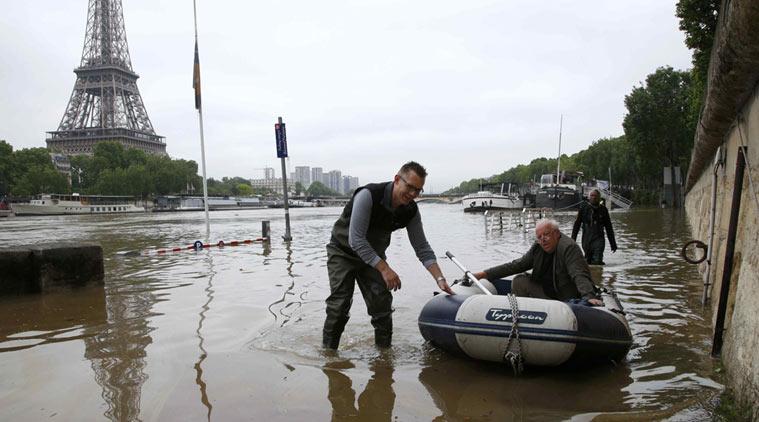 This also leaves the Euro Cup 2016 which starts just a week from now in jeopardy. The huge 'Fan Zone' built exclusively for the event can be under water, if the situation persists.
Let's hope the dark clouds over Paris clear out soon.