Best Expeditions Around 9 Mountain Passes in India
* Disclosure: This post may contain affiliate links, which means we may receive a commission if you click a link and book something (there is never any extra cost to you for using these links).
Are you the kind of person who is excited by the very sound of the bike? Then this blog would take you into thrilling expeditions around the passes in India which will inspire that wanderlust in you. For those who are still unaware, a mountain pass is a route through a mountain range or over a ridge. Going back in the past these passes have been important as they have played a key role in trade, war and migration. So are you ready to take your epic journeys on these 9 mountain passes in India that offer obstacles, difficulties but that thrill for that biker in you?
1. Manali Rohtang Pass - Leh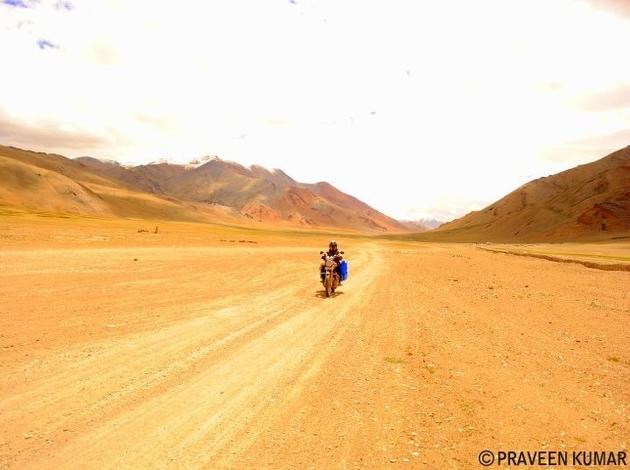 Image Source: Praveen Kumar
Every biker would be aware of this route. Today, the Manali-Leh highway is the most driven route to Ladakh and has come to replace the old Srinagar-Kargil route. What adds thrill to the biker is the dramatic terrain that covers this pass. The surface varies crazily from a smooth blacktop through potholes of differing depths, wedged by glacial streams. Constituting a journey of 485 km, covering this pass can take seventeen to thirty hours of real driving.
2. Guwahati to Tawang Pass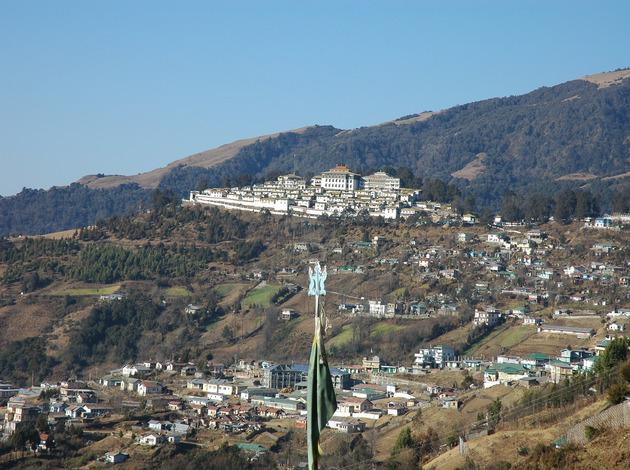 Image Source: Prashant Ram/flickr.com
A road less travelled! Although not known much and less travelled, this thrilling road in North East India has a lot to offer when it comes to pumping your adrenaline. The route that you can cover from this pass would be from Cherrapunji, the Kaziranga National forest and then the Tawang monastery in Arunachal Pradesh. Packed with thrill, adventure, natural beauty and cultural heritage, covering this pass on your bike can be a great experience.
3. Chang La Pass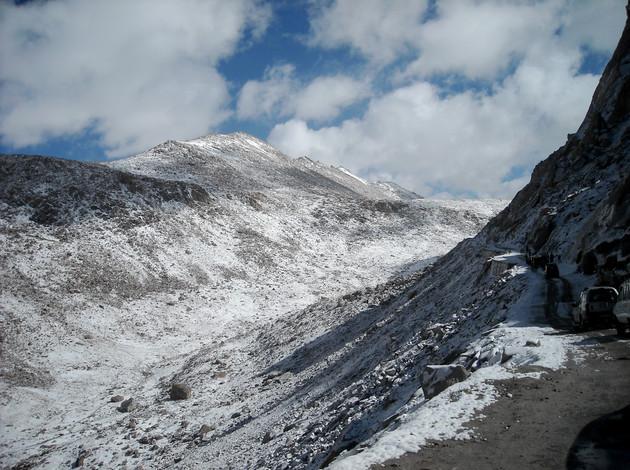 Image Source: Sistak/Flickr.com
Located at a high mountain, the Chang La Pass falls on the way to Ladakh, India. At an elevation of 5,360 m (17,590 ft) above the sea level, it's said to be the third highest motorable road in the world and no wonder it's a pure pleasure to ride on for bikers. The ride along this pass is scintillating as one would get to witness snow capped peaks, barren landscape and view of undulating valley that also add to the adventure to your biking in Leh Ladakh.
4. Mana Pass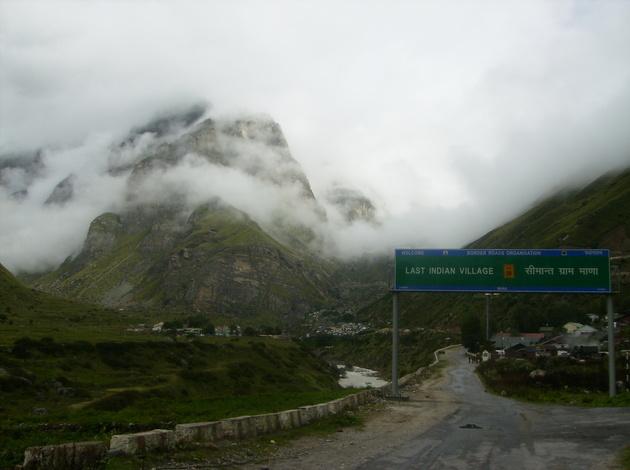 Image Source: Wikimedia Commons
Located in Himalayas on the border between India and China, the Mana Pass is perched on an altitude of 18,192 ft above the sea level. It's one of the highest Motor able pass in the world and a real treat for specially the bikers. However, be aware of the fact that you can face extremely low oxygen for engine combustion as the road is higher on the Indian side than the new road on the Tibetan side and rises to 18,406 ft on the Indian side of the border.
5. Tarkarli Ghat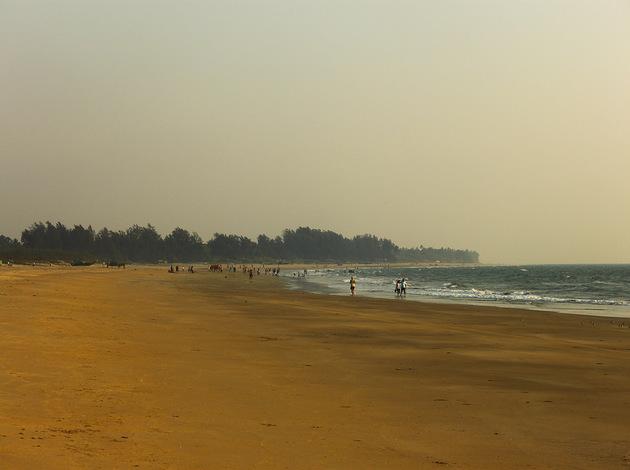 Image Source: Elroy Serrao/Flickr.com
This pass might be perched on a lower height than the rest, but might be the most scenic one. This small but picturesque beach town in Maharashtra is one of the most preferred routes among the biking community and as a biker one would surely want to get his wheels spinning on this pass. For those who are looking for some calm experience during their bike ride, this is the best.
6. Khardung La Pass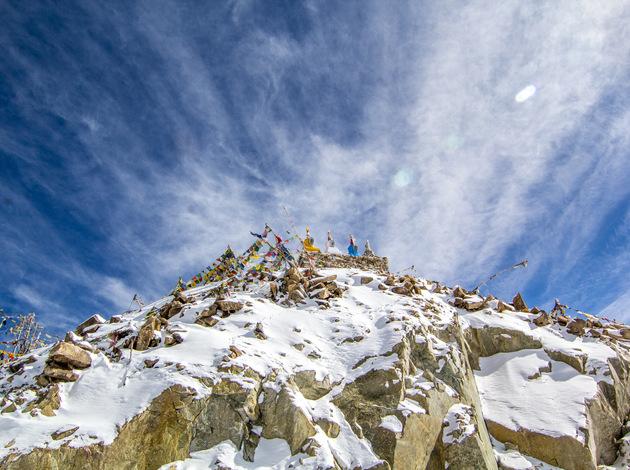 Image Source: Saurabh Kumar_/flickr.com
Passing this pass can be the most difficult one. Riding all the way to the top of the Khardungla, the highest Motorable road in the world with 18300 ft would just be a dream to any biker and to the non bikers too. One gets to experience some crazy off-roading, crossing awesome water passes as well meet some fellow bikers whom come from different parts of the to just ride on this pass. Be aware of the bad weather here!
7. Nathu La Pass
Image Source: Wikimedia Commons
Nathu La pass offers a bridge between Sikkim and Tibet region at an altitude of 4,310 m (14,140 ft) in the Himalayas mountain ranges. It is one of the three open trading pass between the Indian and China and is located near to important Hindu and Buddhist pilgrimage sites.
8. Jelep La Pass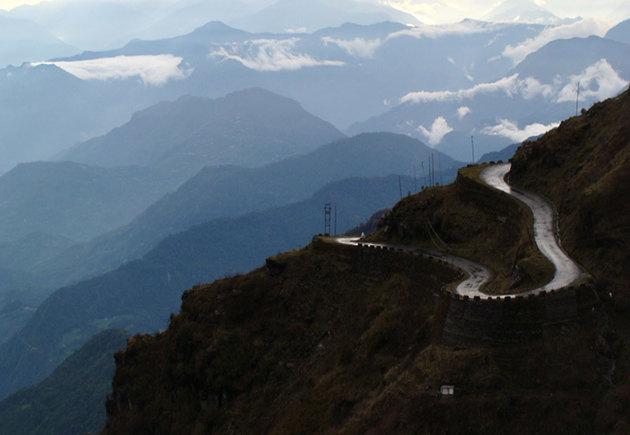 Image Source: Tamal Majumder/trekearth.com
Situated in the East Sikkim District at an elevation of 4,270 m (14,009 ft), this is a mountain pass that connects Sikkim, India to Lhasa of Tibet region. It is one of the picturesque passes whose terrain covers forests of rhododendrons alongside of India and the Chumbi Valley on the Tibetan Plateau.
9. The Borasu Pass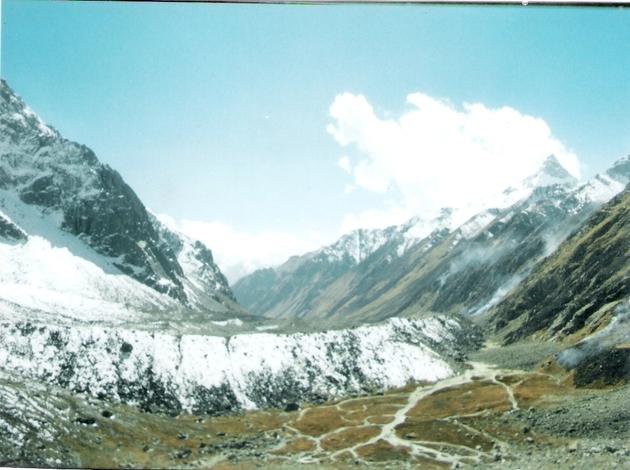 Image Source: Wikimedia Commons
Connecting Uttarakhand and Himachal Pradesh in the Himalaya Mountains at an elevation of 5,450 m (17,881 ft) near China, this mountain pass has served as old trade route between amazing Doon valley and Kinnaur valley.
So which mountain passes in India would you like to cross on your beloved bike? Let us know.
You may also like to read:
Ultimate Road Trip from India to Thailand
Ultimate Bike Trip from Kanyakumari to Leh
Roadtrips Where You Can Rent Bikes