5 Day Holiday in Thailand with Friends Under 40K!
* Disclosure: This post may contain affiliate links, which means we may receive a commission if you click a link and book something (there is never any extra cost to you for using these links).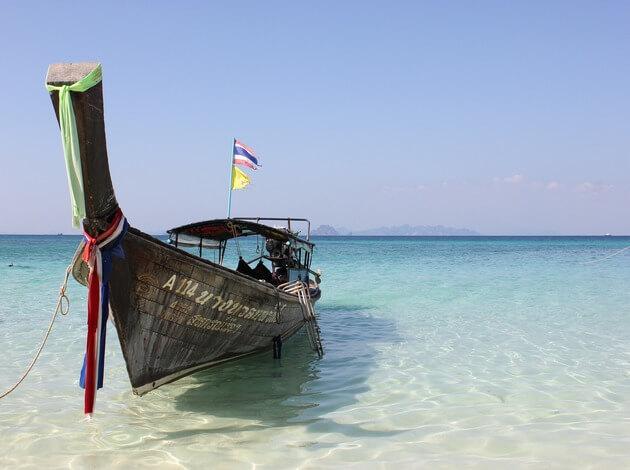 Image Source: Pixabay.com
Travelling to a foreign location always sounds so cool! But with many budget constraints, this dream seems difficult at times. So, today we have taken up this interesting task to plan a budget trip for you to Thailand which shall cost you less than 40k. Don't believe it? See it yourself.
The Plan
Budget: INR 40,000/-
Duration: 4N/ 5D
Visa: Visa on Arrival (1500 INR)
Flight (if planning during off season/ or a month in advance): INR 19200/-
Tip: Plan in advance and find the cheapest flights to save more!
What can you do in Thailand for 5 days? 2 Nights Bangkok + 2 Nights Pattaya
Where to Stay In Bangkok?
Hotel Vista Express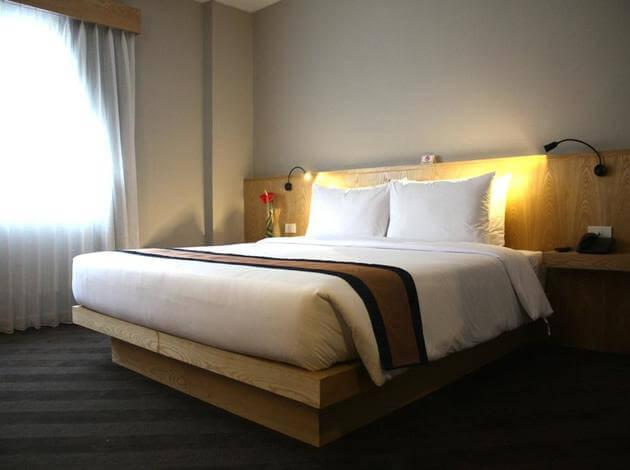 Image Source: Booking.com
Hotel Vista Express:(2 Nights): INR 5400
One room shared by 2 people for the duration.
3-star Rating Hotel
Places to visit in Bangkok
1. Tiffany's Cabaret Show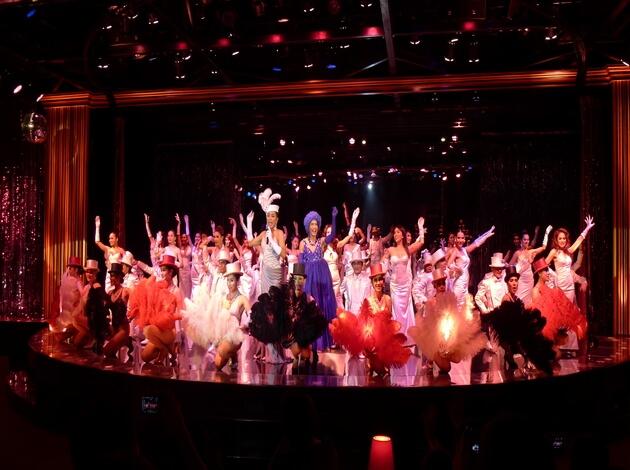 Image Source: Wikimedia Commons
One of the best shows to see in Bangkok is Tiffany's Cabaret Show, a palace of decadence, elegance, and enjoyment not to be missed. The first true transvestite cabaret show in South East Asia, the fame of the show is undeniable.
Cost : 850/- INR
How to create a trip plan in few minutes? Try our itinerary planner app.
2. The Grand Palace in Bangkok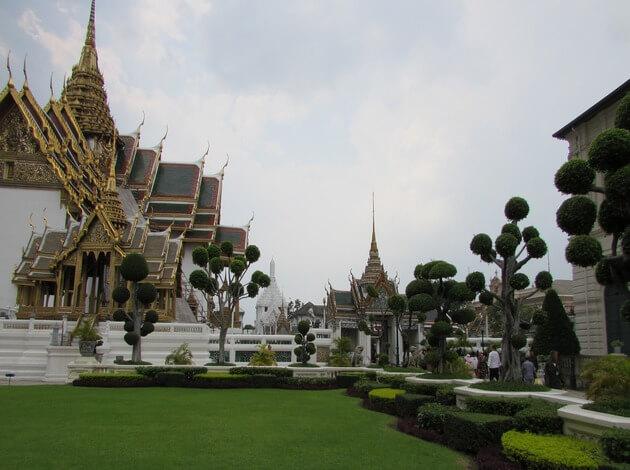 Image Source: Pixabay.com
Visit the dazzling and spectacular Grand Palace in Bangkok that was built in 1782. This palace had served as the home of the Thai King for 150 long years and as the Royal court and the administrative seat of government. With its beautiful architecture and dexterous detail, this palace will certainly mesmerize you.
Cost: INR 900/-
Check out: Bangkok Itinerary 2 Days
3. Wat Arun in Bangkok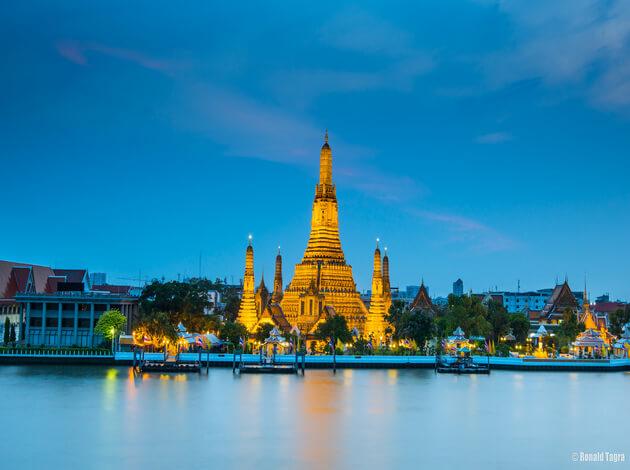 Image Source: Ronald Tagra/flickr.com
Time for some adventure! Climb a top the Wat Arun and experience the unforgettable views over the Chao Praya River.
Cost: INR 400/-
4. Bangkok Floating Markets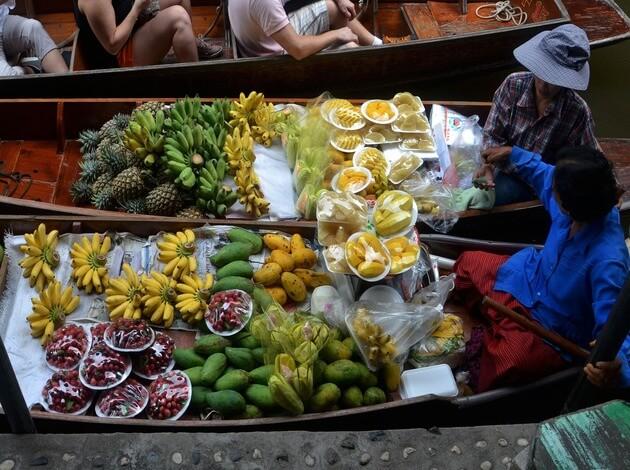 Image Source: Pixabay.com
Nothing can be as beautiful as Bangkok's floating markets! Here, the boats are piled high with tropical fruit and vegetables, fresh, ready-to-drink coconut juice and local food cooked from floating kitchens located right on the boat. For more of an insider's view you can also take up a guided boat tour of Damnoen Saduak market. Floating markets are Taling Chan Market, Bang Ku Wiang Market, Tha Kha, and Damnoen Saduak.
Cost: You will spend approx. INR 1000/-
5. Bangkok Khlongs and Canals (River Tours)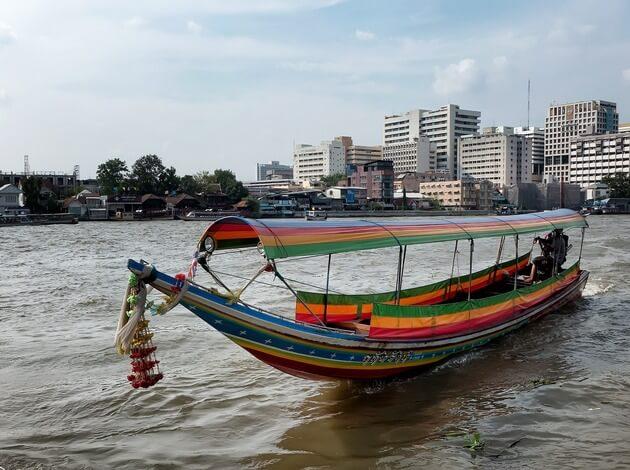 Image Source: Pixabay.com
Glide through the city of Bangkok on a water-taxi on the Chao Phraya River. The tour includes the areas from Wat Arun to Phra Sumeru Fortress, some of the oldest settlements in Bangkok, Bangkok Noi and it's charming ambience.
Cost: INR 300/-
6. Muay Thai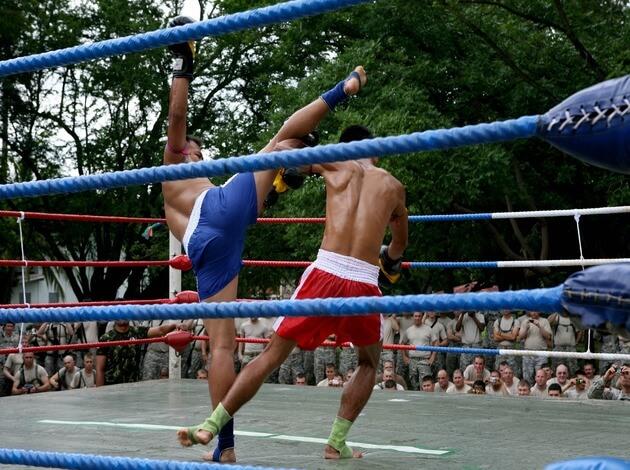 Image Source: Pixabay.com
Make sure you spend a night at an authentic Muay Thai match. Contagiously exciting and a very authentic Bangkok experience, catch a seat at Lumpini Stadium and Ratchadamnoen Stadium.
Cost: INR 1800/-
7. Terminal 21 Mall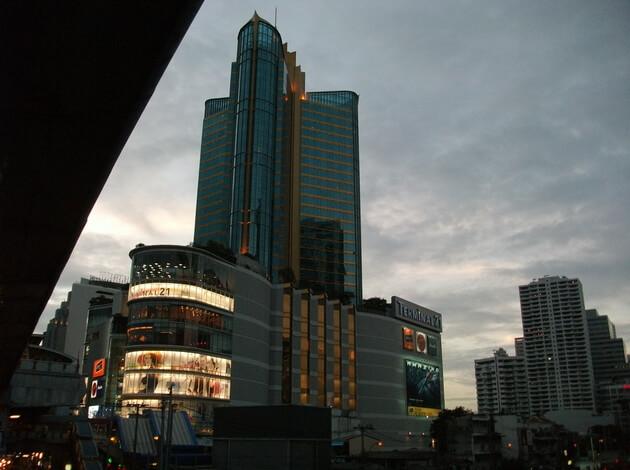 Image Source: Wikimedia Commons
Terminal 21 will introduce you to the ultimate mall culture. With each floor themed around a different city this is wonderful place for photo ops in Tokyo, San Francisco, Paris and London without a plane ticket. This will definitely be the best thing to see in Bangkok.
Cost: Free
Where to Stay In Pattaya?
Centara Nova Hotel & Spa Pattaya
Image Source: Booking.com
Centara Nova Hotel&Spa Pattaya:(2 Nights): INR 4800
One room shared by 2 people for the duration.
3-star Rating Hotel
Places to Visit in Pattaya
1. Buddha Mountain Chi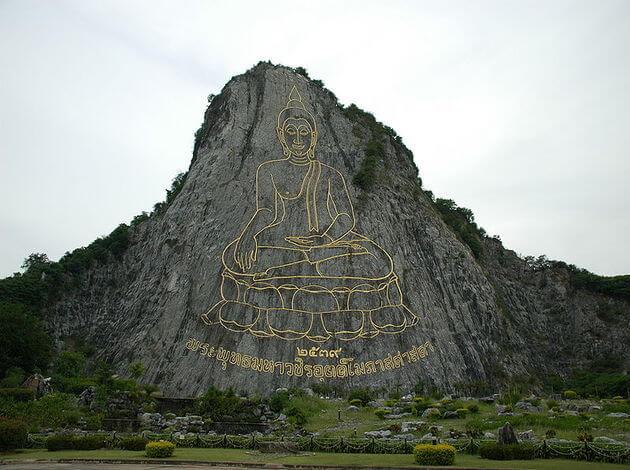 Image Source: Wikimedia Commons
Situated about 20 minutes away from Pattaya, the 130-metre high Khao Chee Chan, is said to be the largest image of Buddha in the world. Set amidst landscaped gardens adorned with delightful flowers, this place inspires awe and reverence.
Cost : Free
2. Nong Nooch Village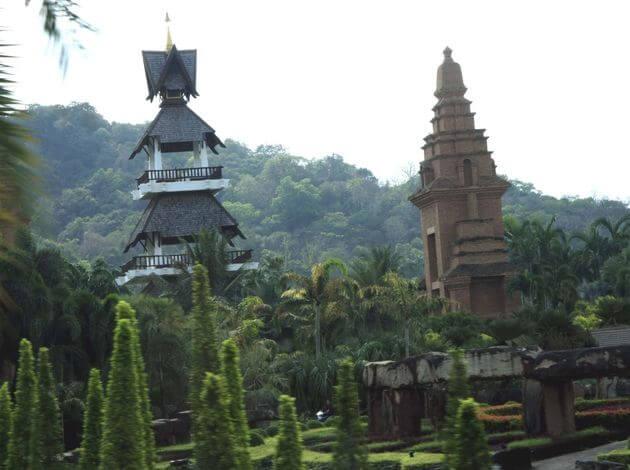 Image Source: Bruce Tuten/flickr.com
Don't miss the magnificent orchid garden that will awaken the inner horticulturist in everyone, and a zoo that's fun for all ages.You can take help of Pattaya itinerary 5 days for exploring attractions here.
Cost : 900/- INR, includes full park access, cultural shows, and elephant performances
Check Out: Best Islands Near Pattaya
3. Jomtien Beach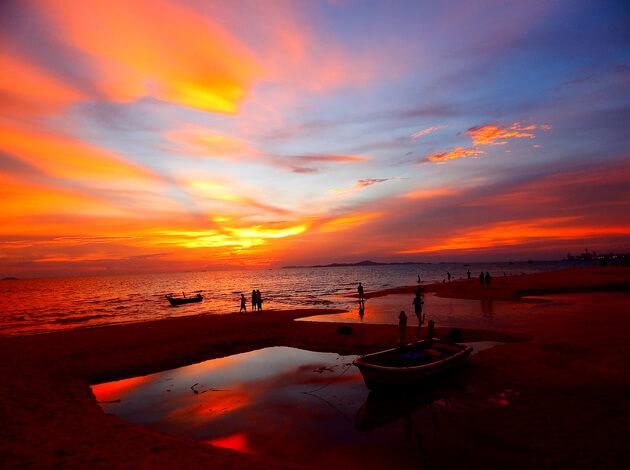 Image Source: Richard Barton/flickr.com
Experience the warm sun n sand at the Jomtien Beach. Or if you are looking for more adrenaline pumping action then spend your time jet-skiing, parasailing, and windsurfing.
Cost: Free (And the amount you'd like to spend on water sports)
4. Sanctuary of Truth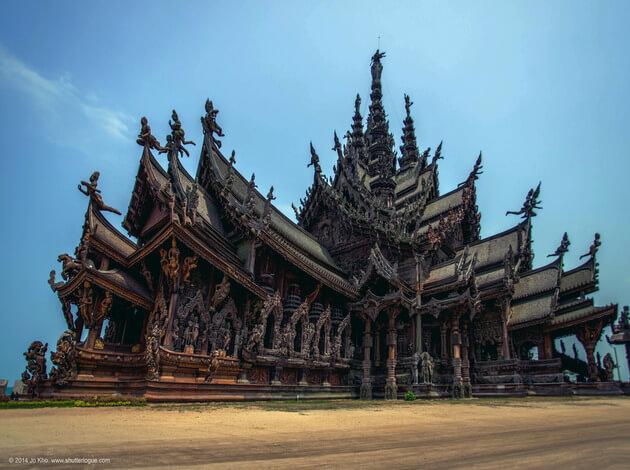 Image Source: jo cool/flickr.com
Time to get introduced to the Thai architecture! This massive building is a study in Thai architectural style whose interiors speaks volumes about its intricately decorated wooden carvings. To add to it is the spiritual factor since the entire structure was built to pay homage to ancient religions and philosophies - a reaction to modern egotistical behaviours and attitudes.
Cost : 900/- INR
5. Pattaya Park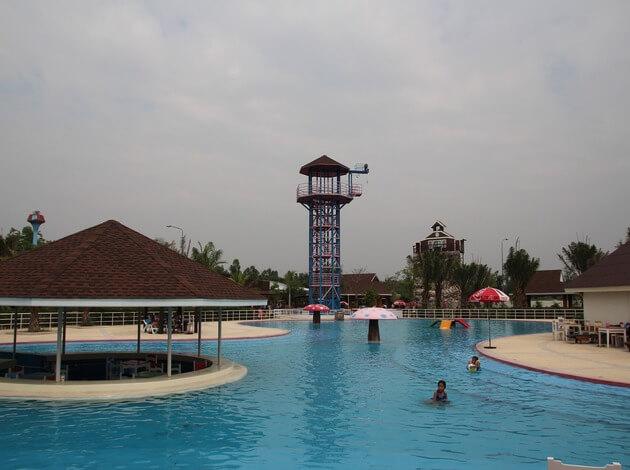 Image Source: Pixabay.com
Have some adventure with a ride on the roller-coaster and beat the heat with water park that offers you beautiful views of the surrounding area.
Cost : 1500/-
6. Underwater World Pattaya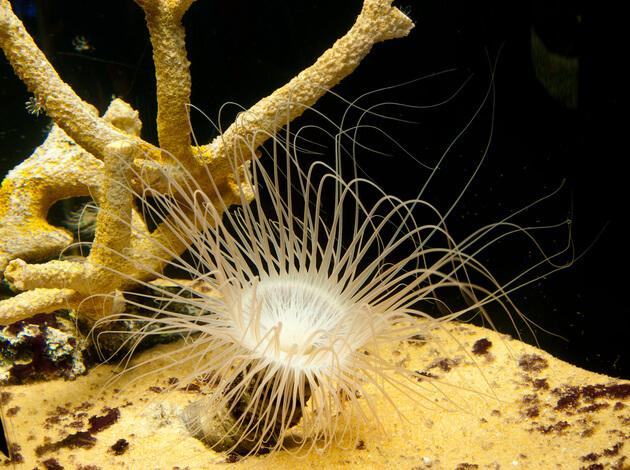 Image Source: mynikfoto/flickr.com
This is Thailand's first modern aquarium where the guests can spend the night among the animals, feed koi fish from bottles, and dive with sharks and rays. Other activities and tourist attractions include otter and shark feedings. Be sure to book in advance for diving, snorkeling, and other special programs.
Cost: 900/- INR
Where there is a will there is a way. Make this budget tour possible with this plan that will leave you with beautiful memories of Thailand.
You may also like to read:
Ultimate Road Trip from India to Thailand