5 Best Pet Friendly Airlines In The World
* Disclosure: This post may contain affiliate links, which means we may receive a commission if you click a link and book something (there is never any extra cost to you for using these links).
Having to get on that flight while leaving that bundle of joy behind can be heart-rending. While we blindly brought that kitten, pup or bird home, little did we think how it would become a part of our family, lives and in what a drastic way would it change our lives by strumming our emotional chords every now and then? I'm sure not. Pets tend to have an aura that works like a love spell on human minds. You can hardly tell when the "Tommy cannot live without me" changed to "I cannot live without Tommy." Fret not people, we have got it covered! We bring you a list of pet friendly airlines which allows your furry friend to board that flight along with you.
The point of it all is that you basically want your fur baby with you wherever you go now. While, traveling within the city may be easier with pets, traveling long distances with them are the real challenge. Or is it? Not anymore. The good news is that there are some blessed airlines that understand our needs or rather, our hearts. As pets have been winning more and more hearts over the years, hotels have started to welcome them with excellent service and comfort. Few wise airlines now have boldly stepped forward to become more pet friendly.
Read while I help you choose the best airline for that ball of fur on its domestic journey.
The first tip is to jot down your needs and your pet needs on the journey. That's the key to finding what suits you and your 'honey stick' best.
Air Canada

Image Source: Wikimedia Commons
In recent years, Air Canada changed their animal flying policy to a much better one. Previously this airline never allowed pets in the in-cabin area. They were restricted to the cargo itself. After the policy change, the airline welcomes small pets to travel in-cabin. To top it off, Air Canada has also hired professionally trained staff to assist with any help needed while looking after your little muffins.

Image Source: carterse/flickr.com
JetBlue Airlines

Image Source: Wikimedia Commons
Fly with your Cuddlebug via JetBlue that offers outstanding service and accepts your pet as theirs for just about $100. Winning the customer satisfaction award unofficially, JetBlue permits small pets to travel in-cabin, in a 17 by 12.5-inch carrier, 8.5 inch in height. Your darling can be right in front of your eyes provided it weighs less than 20 pounds. JetBlue also hands you with a pet friendly travel guide that is relevant to the destination you are traveling to, free of cost.

Image Source: Wikimedia Commons
The airline also features a frequent flier program referred to as 'JetPaws'. This program gives your traveler pet TrueBlue points on every travel - that can earn it a free travel ticket on collecting a certain number of those points.
United Airlines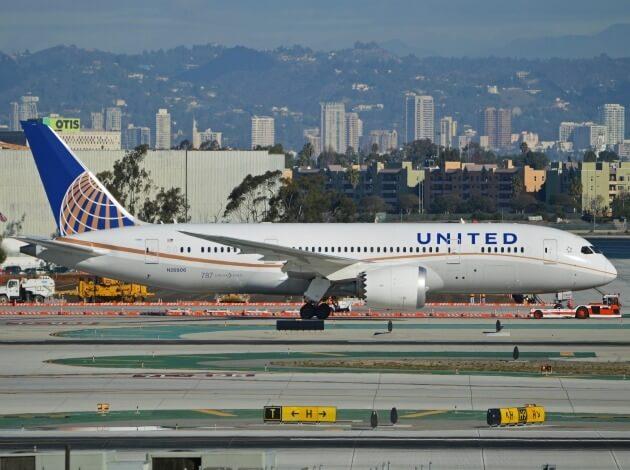 Image Source: Wikimedia Commons
This is also one of the few airlines that permits you to board the flight with your 'Coochie coo' in a carrier, in-cabin. It's just that your pet has to be small enough. United Airlines also runs a PetSafe program.

Image Source: pexels.com
Southwest Airlines

Image Source: Wikimedia Commons
Here's to taking that extra effort in comforting you and your little dumpling through the journey! Southwest Airlines are much affordable and their service is excellent too. Looks like these guys want you to travel with your pets. They charge only $75 for an in-cabin carrier. What's more? If the pets are small enough, two can travel in the same carrier at the cost of one. Wow! Now that's proof they love pets.

Image Source: Christian Holmér/flickr.com
Delta Airlines

Image Source: Aero Icarus/flickr.com
This is another airline recognized for its service. They offer several choices when it comes to traveling with pets. In comparison with JetBlue and Southwest Airlines, Delta charges a fee of $125 for a one-way travel for pets. Small breeds, birds and household cats are permitted in the in- cabin area.

Image Source: Jean G/flickr.com
As the aforementioned are domestic airlines, most people prefer Lufthansa airlines to travel internationally with the beloved pets. Lufthansa is not only the busiest airlines in terms of business but the most sought-after and trustworthy airlines in terms of travel as well.
While these airlines makes your travel smoother, TripHobo makes your journeys flawless. Plan a vacation with your fur balls, book a hassle-free journey at Triphobo
You May Also Like: