15 Most Beautiful Villages In India
* Disclosure: This post may contain affiliate links, which means we may receive a commission if you click a link and book something (there is never any extra cost to you for using these links).
We've all seen the India that's shining with ever-growing metropolises and an urban landscape that is constantly reaching towards the sky. However, this is but a fraction of the real India. Our country is a cornucopia of culture, heritage, beauty and pathos and the best glimpse of that can be seen a few miles outside the city boundaries. India has some of the most beautiful, serene and picturesque villages of the world. So if you're tired of cookie-cutter hotels and resorts and dime-a-dozen dream destinations, have a look at our list of the most beautiful villages in India and transport yourself back to a simpler time:
1. Valparai, Tamil Nadu
Carpeted in sprawling coffee plantations, and surrounded by rolling hills, waterfalls, pastures, and dense forests, Valparai is a wonderful hill resort destination in Tamil Nadu. Right from the route to the destination, the entire experience of Valparai is so refreshing. Be sure to pack your bags with freshly ground coffee and get in touch with nature by going on a trek.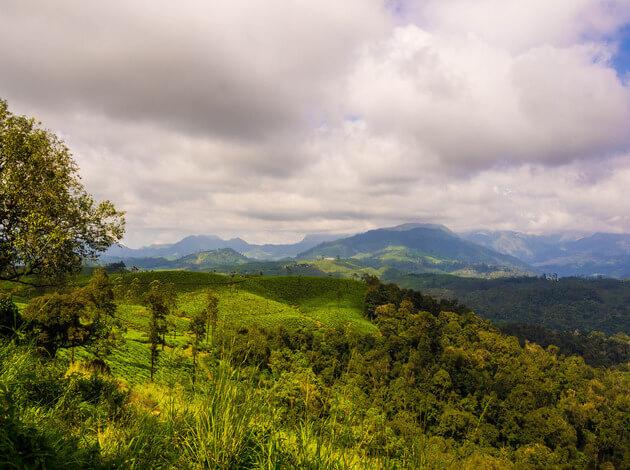 Image Source: Thangaraj Kumaravel/flickr.com
2. Tarkarli, Maharashtra
Situated in the Sindhudurg district of Maharashtra, Tarkarli is a virgin beach village destination. Decorated with a long coastline and sparkling waters, the village of Tarkarli is a slowly rising tourist destination in India that offers plenty of water sports activities to indulge in. Try catching a sight of the buzzing fisherman early in the morning with their fishing nets.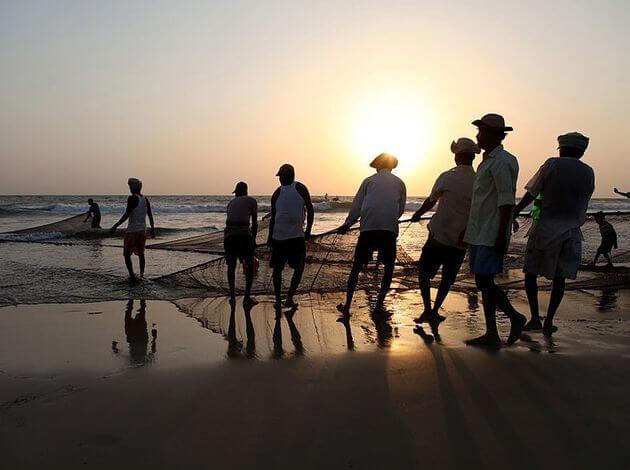 Image Source: Wikipedia.org
3. Poovar, Kerala
The village of Poovar in the God's own country of Kerala is a strong contender for the seat of the most beautiful village in India. Enveloped in a tranquil emerald backwater setting, along with the tropical green forests, Poovar is simply mesmerizing. Drift into the idyllic waters of Poovar in a houseboat and get a taste of the true essence of the place.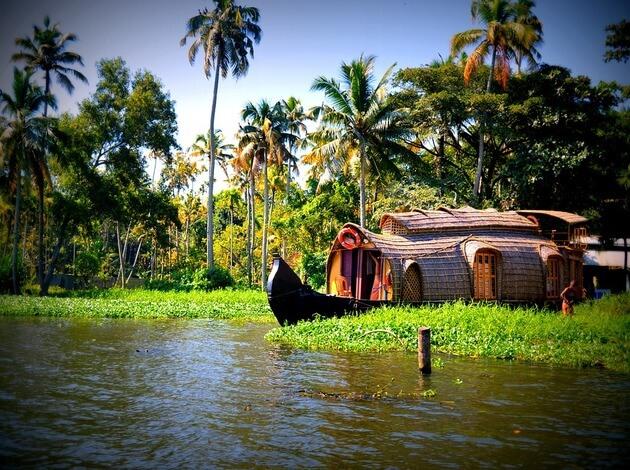 Image Source: Pixabay.com
4. Kibber, Himachal Pradesh
Set at a tremendous height of 14,200 ft in the Himachal Pradesh, Kibber Village in the Spiti valley is a picturesque destination with its own charm. Relax under the dreamy night sky of Kibber Village lit with stars and have a complete out-of-the-world experience. The main attractions in Kibber include Monasteries and Kibber Wildlife Sanctuary.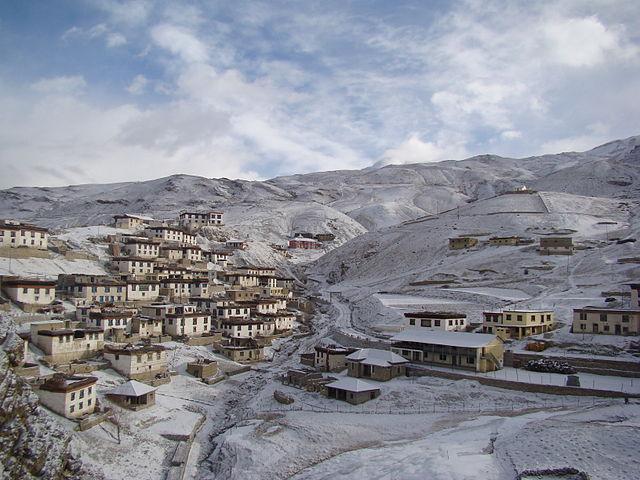 Image Source: Commons.wikimedia
5. Panamik, Ladakh
Painted in snow-clad peaks and lush green valleys, the scenic village of Panamik in the Nubra Valley is famous for its Tibetan monasteries and hot-water springs. If you are suffering from a long-term ailment that you are having a hard time to cope with, then you should definitely take a trip to Panamik and take a dip in the hot springs. You'll be totally refreshed and set free of all your ailments.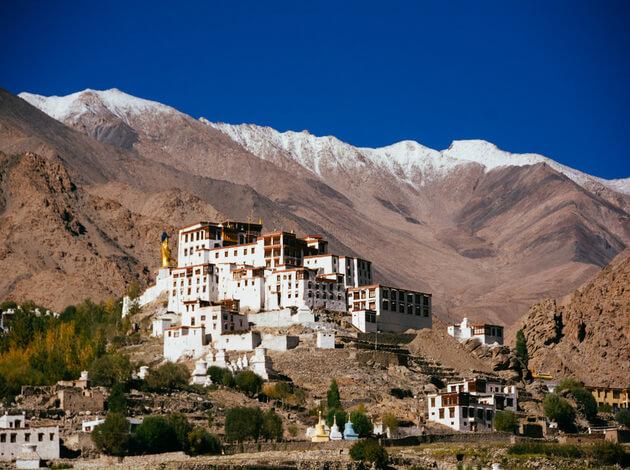 Image Source: Nhi Dang/flickr.com
6. Muttom, Tamil Nadu
Muttom is what that originates when the fiery Sun embraces the beach to its fullest! Looking totally serene and enchanting with a crimson hue is the beautiful beach village destination of Muttom. Standing at the edge of Kanyakumari, appearing as if it will fall into the bay, the fishing village of Muttom is a pleasant retreat that you shouldn't miss on your trip down south.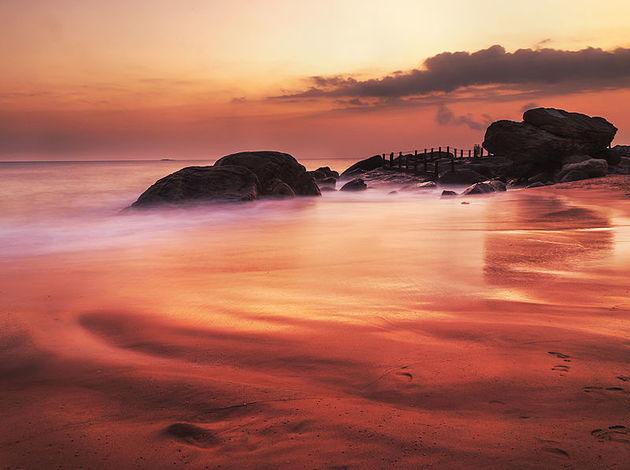 Image Source: Commons.wikimedia
7. Yana, Karnataka
Engulfed within the dense forests of the Uttara Kannada district of Karnataka, Yana is a small hill station made popular by the limestone rock formations of Bhairaveshwara Shikhara and the Mohini Shikhara. Trace your way inside the forest dominated by towering rocks to take part in the car festival celebration of lord Bhairaveshwara which is in full swing during Shivaratri and the place becomes extra special.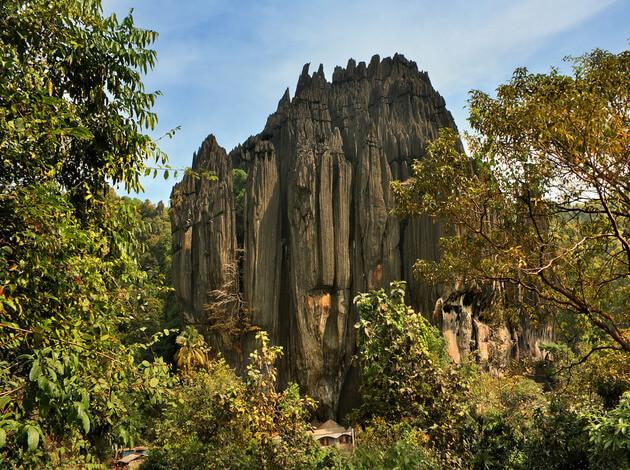 Image Source: Srinivas G/flickr.com
8. Zuluk, Sikkim
Go on a wonderful trip along the winding roads of the historic Silk Route to reach the absolutely gorgeous location of Zuluk Village. Placed on the site of the lower Himalayas, at an altitude of over 10,000 feet, the hilltop of Zuluk offers unparalleled views of the Himalayas that will make you stay transfixed at the sight for hours! Find a proper homestay and do carry your Cameras with you.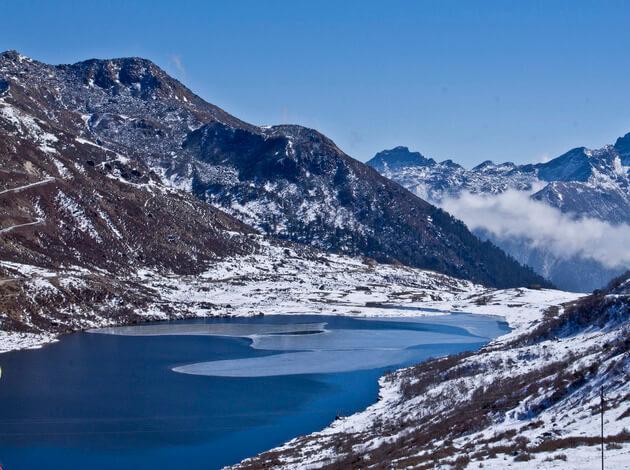 Image Source: Rajib ROY/flickr.com
9. Kalap, Uttarakhand
Nestled amidst unspoiled pine and deodar forests, the village of Kalap is a village forgotten in time. The stunning natural beauty and the pleasant landscape of Kalap will make you forget about all the stress that you have been carrying on your shoulders. While you are here, hike along the enchanting terrain, observe the organic farming, interact with the locals, and taste the flavor of the authentic food.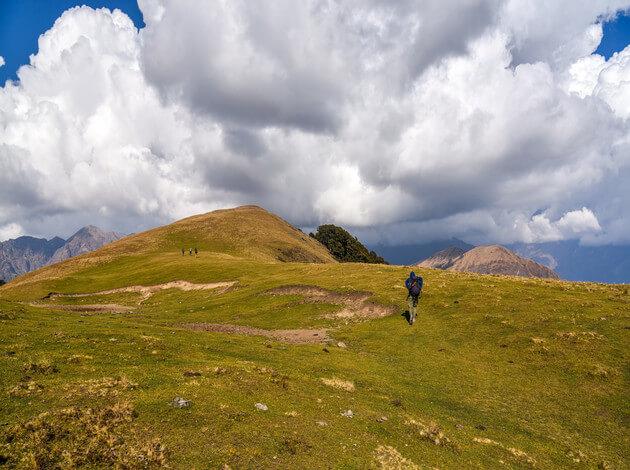 Image Source: Rajarshi MITRA/flickr.com
10. Mirik, West Bengal
This option is for those who don't like crowds or tourists and want their holidays to be serene and peaceful. Mirik is nestled in the hills of Darjeeling and is a beautiful and easily accessible (only about 2 hours away from Darjeeling) rustic retreat!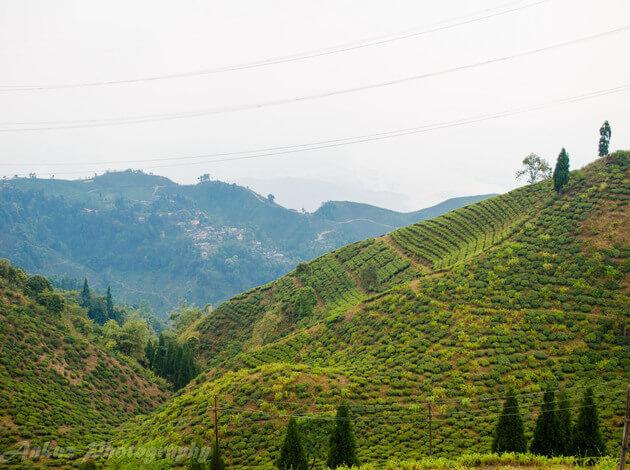 Image Source: Ankit Agarwal/flickr.com
11. Malana, Himachal Pradesh
Located near the Kullu Valley, Malana is a known haunt for those who like to be a part of the high life once in a while. Besides being famous for its premium quality hash, Malana is an isolated and an absolutely gorgeous village well worth visiting!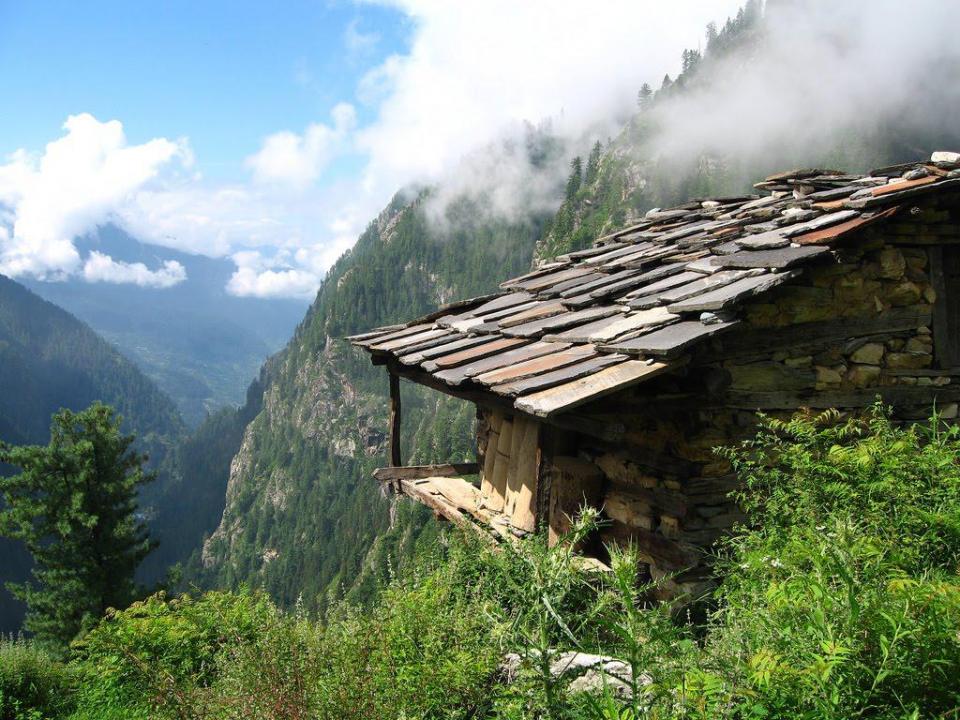 Image Courtesy: Morisius cosmonaut/flickr.com
12. Munsiyari, Uttarakhand
Lying contentedly at the base of the Himalayas, Munsiyari is the perfect destination for all nature lovers amongst our readers. Its beauty is bound to take your breath away! There are also many treks to snow-capped peaks and glaciers that start from this picturesque village. So, don't delay your adventure!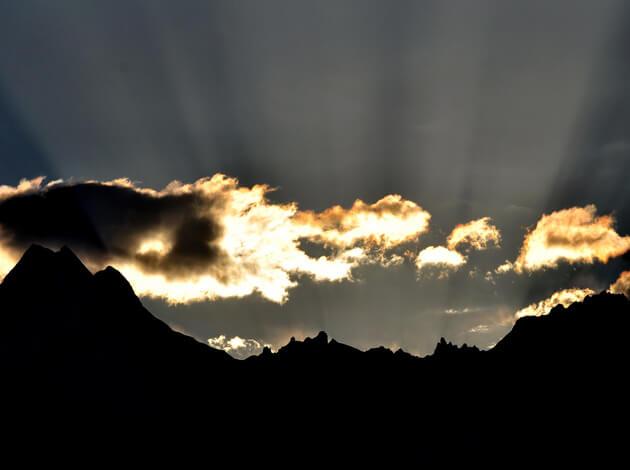 Image Courtesy: Abhijit Kar Gupta/flickr.com
13. Chaugan, Madhya Pradesh
Looking for a unique tribal experience in the heart of nature? Chaugan is your answer! This unknown village is located near the Kanha National Park and is home to a diverse array of flora and fauna. You'll get a key insight into the cultures of the Baiga and Gond tribes during your visit. It's going to be one unforgettable experience!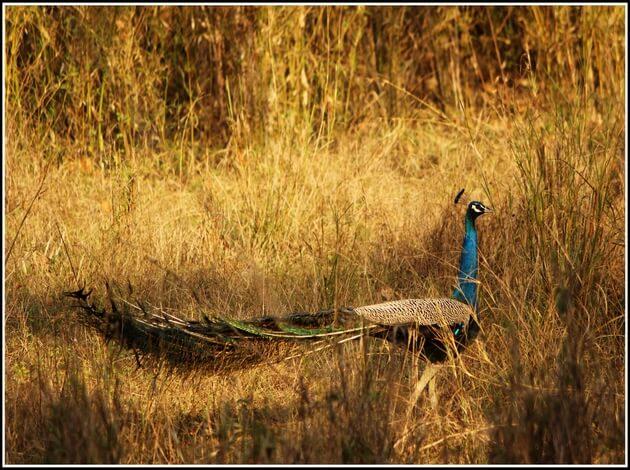 Image Source: SEN/flickr.com
14. Mawlynnong, Meghalaya
It's the tribal retreat of your dreams! Mawlynnong is located 90 km from Shillong and its beauty and cleanliness (it was given the title of Asia's cleanest village in 2003 and is one of the most beautiful villages in India) is going to take you by surprise! It's a trekker's paradise too! Don't forget to visit the Living Roots Bridge here that is said to be more than 1000 years old.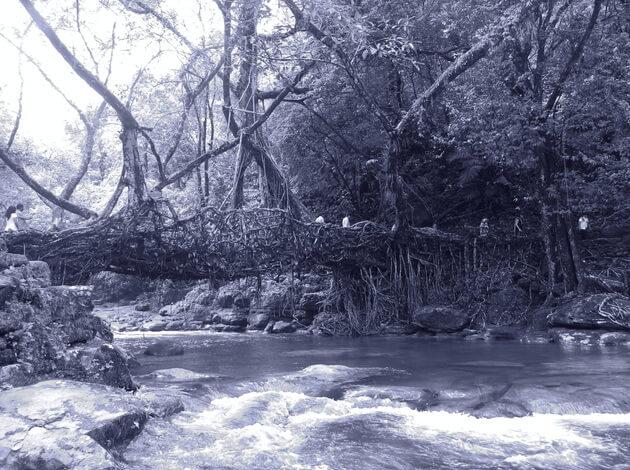 Image Courtesy: Priya Saha
15. Ziro Valley, Arunachal Pradesh
Ziro Valley is one of the prettiest landscapes that you will ever come across! The valley has many villages that are home to the Apatani tribe who are easily recognisable because of their facial tattoos and nose plugs. Some of the unexplored villages worth visiting in this valley that are bound to give you an authentic tribal experience are: Hija, Hari, Hong and Baminall close together and accessible. This valley is also famous for the Ziro Music Festival that takes place in September every year.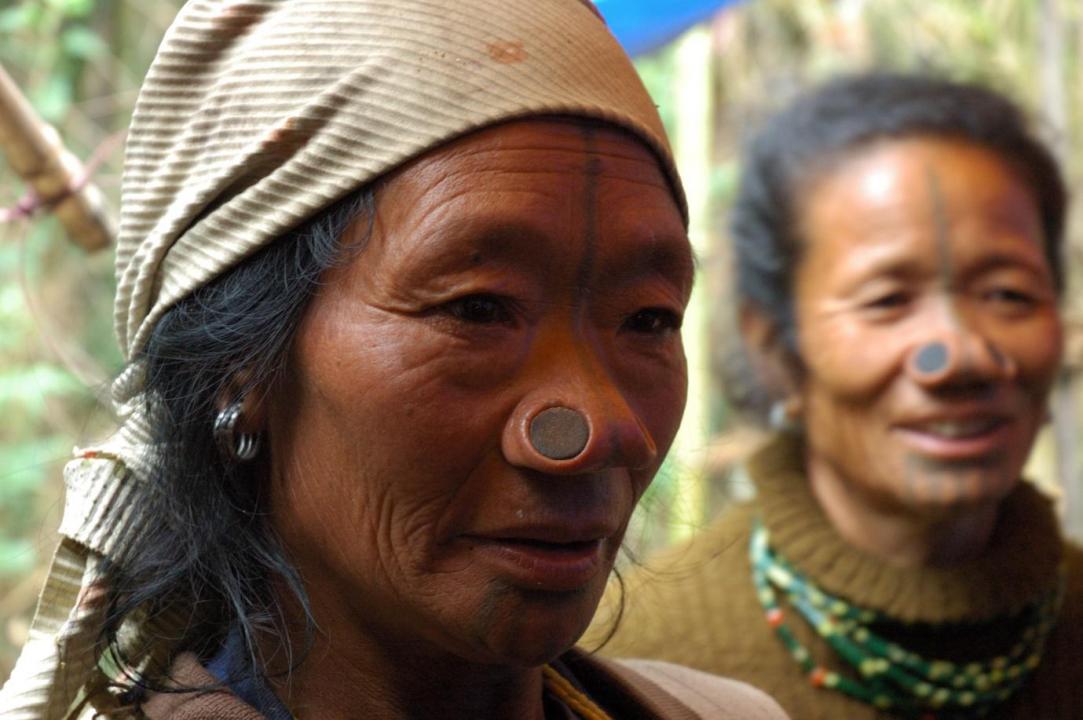 Image Source: wikipedia
If reading this article filled you with a sense of wistfulness and nostalgia, you know exactly what you have got to do. Pack those bags, switch off that cell-phone and live Mark Twains dream for a while. Set out for your rustic retreat right away!
You might as well like