15 Places Every Woman Should Visit Before She Turns 30
* Disclosure: This post may contain affiliate links, which means we may receive a commission if you click a link and book something (there is never any extra cost to you for using these links).
The life period before a woman turns 30 is the time with fewer responsibilities and obligations. It's the time when you can explore the world without anything pulling you down. And more than anything else, it's the time to explore your own self. This is when you are open to taking more chances and have the comfort of traveling with whoever you want to. After going through so much in life- breakups, depression, loss, and major career decisions, the decade of 20s is just the right time to take a trip. So head to these destinations, sleep under a starry sky, wear the weirdest of clothes, dance with whoever you want to, eat whatever you wish to and don't forget to have the time of your life at these stunning places!
1. Bir-Billing, India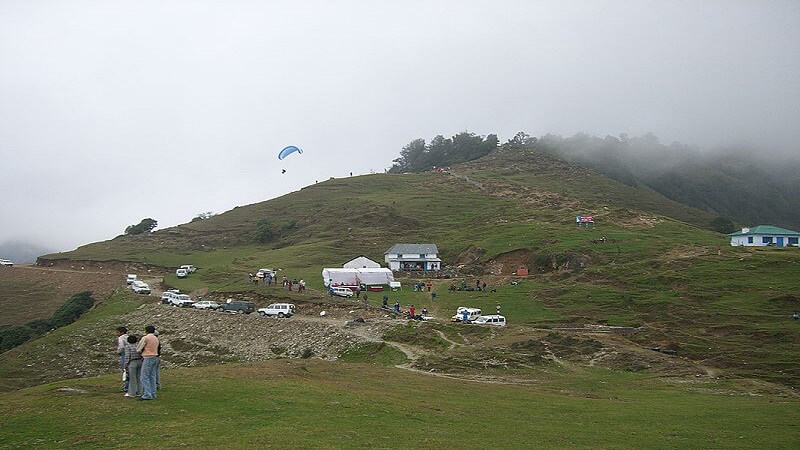 PC: wikimedia.org
While the 20s are the years full of adventure and energy, paragliding, trekking, and camping are just the start of Bir Billing. Add to that the local markets and monasteries that are the epitome of cultural exuberance, and you are sure to fall in love with this quaint hill station. So get packing and head to Bir Billing while you still have the streak of youth in you.
2. Kathmandu, Nepal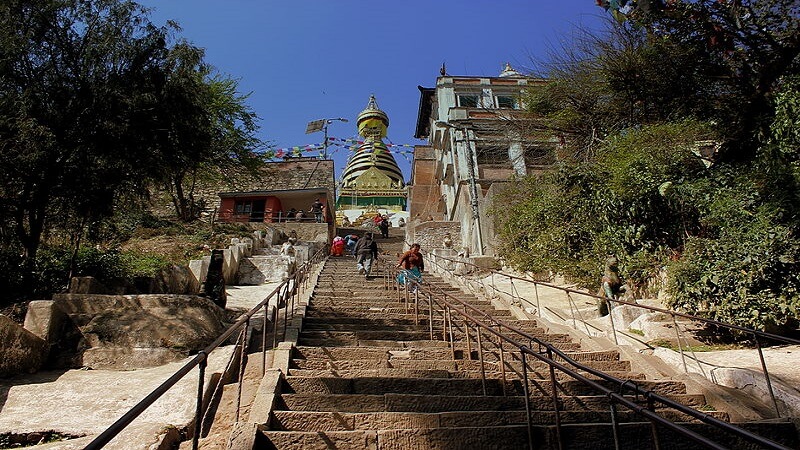 PC: wikimedia.org
A unique experience you will cherish for life, Kathmandu will offer you unmatched experiences in its bustling, yet distinctive corners. The one of a kind Monkey Temple, Bodnath Stupa and Garden of Dreams are calling those laid back travelers who wish to soak in the Nepalese colors on their trip. So if you are someone who gets intrigued by varying cultures, historic heritage and religious diversity, exploring Kathmandu is a must. Also, the amalgamation of Chinese, Tibetan and Indian flavors here is worth looking out for.
3. Gangtok, India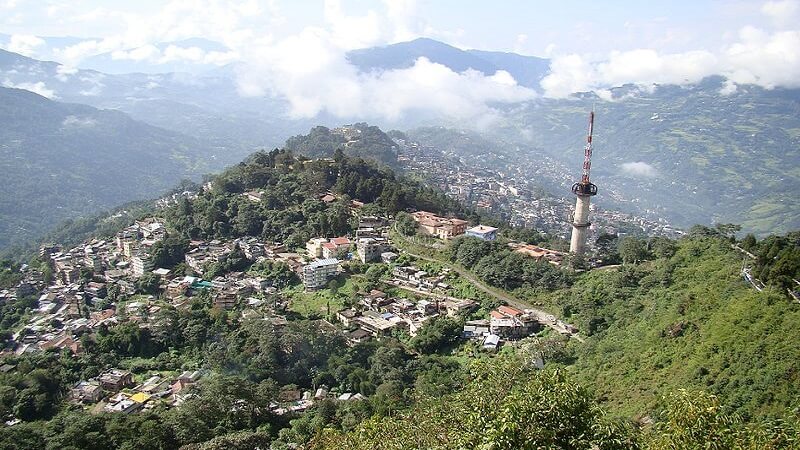 PC: wikipedia.org
A place loaded with splendid monasteries and viewpoints, Gangtok is a place everyone below 30 needs to travel to. Cozy cafes and tapris selling the Nepali mutton curry and soyabean curry are to die for, while the surreal sceneries and hilltop hotels will give you a chance to rejuvenate yourself. There's no age better than 20s that'll let you explore all of it freely!
4. Jodhpur, India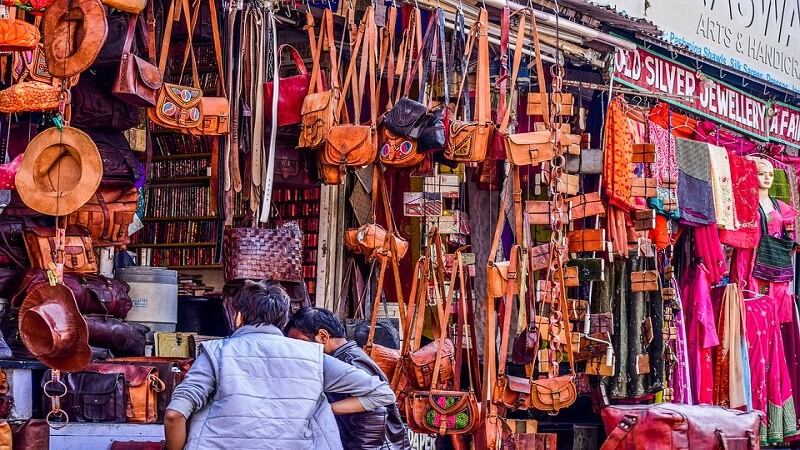 PC: pixabay.com
Majestic havelis, royal hotels, never-ending deserts, and traditional cuisines are what makes Jodhpur the perfect travel destination. But why before the 30s? For the quaint shopping experiences offering traditional bandhani dresses, to get yourself clicked in those Jodhpuris, to stay in the small hostels with strangers, to hike through the unexplored forts and to try finger-licking delicacies at those roadside shops.
5. Binsar, India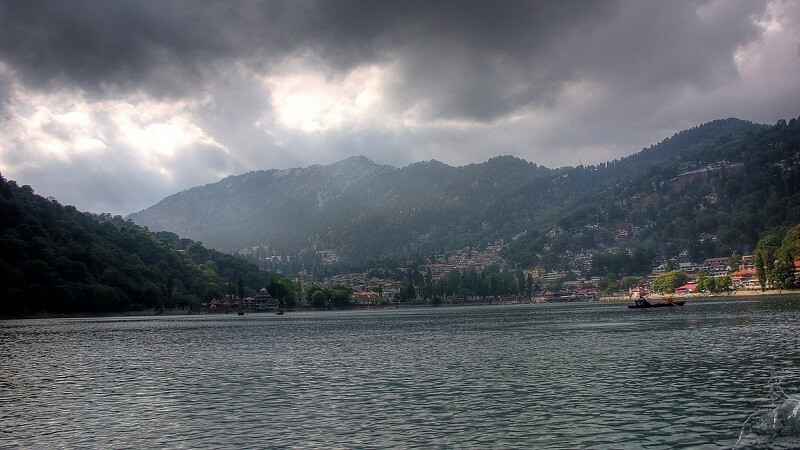 PC: flickr.com
Go soul searching and rejuvenate yourself for the bigger life challenges at this sleepy and scenic hill station in Uttarakhand, Binsar. Myriad nature walks that lead to secluded locations and archeological sites that date back to the Megalithic Age make Binsar a paradise for those looking for less-touristy destinations. You are sure to let go of your fears and take more chances in the enchanting hills of Binsar.
6. Paro, Bhutan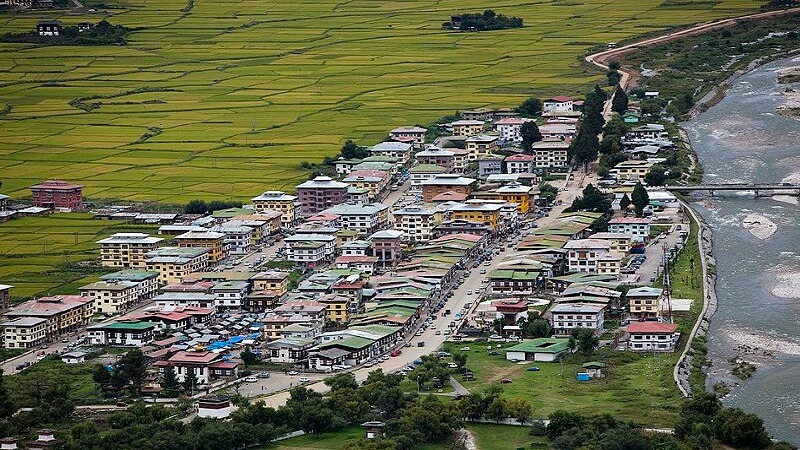 PC: wikimedia.org
Mysterious and mythical with all the right shades of magical, the valley town of Paro in Bhutan offers a cultural experience like no other. Host to numerous festivals, Paro brings with it the special craft market where locally made handicrafts are sure to lure the shopaholic in you. The piping hot momos, local monasteries, adventure activities, quaint souvenir shops and stunning scenery of Paro will help you find peace and fulfillment at one of the happiest countries in the world.
7. Pahalgam, India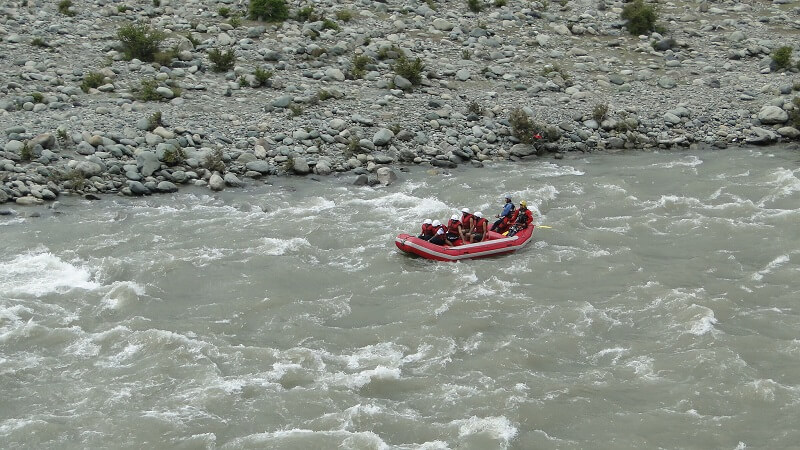 PC: flickr.com
Lush deep valleys and high rising peaks make this mesmerizing recreational spot ideal to be traveled solo, with your girl gang or even with your family. Offering opportunities for rafting, angling, trekking, and taking splendid pictures, Pahalgam is surely not to be missed. Challenge your inner self and set up a camp at Baisaran to best enjoy the rustic charm of Pahalgam.
8. Pushkar, India/h2>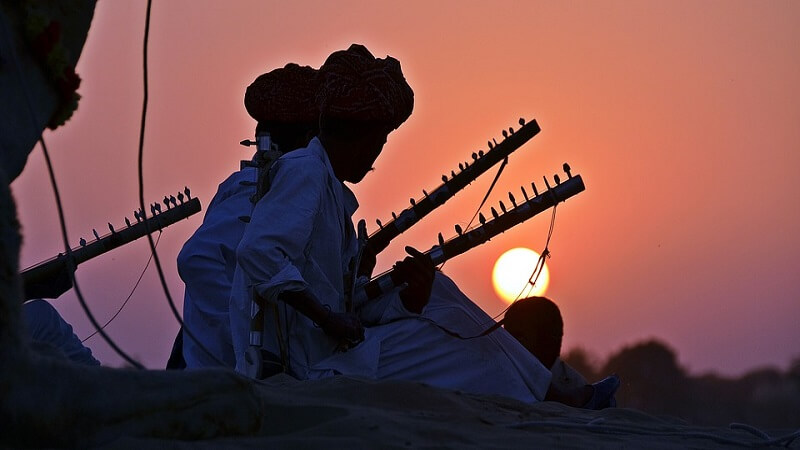 PC: pixabay.com
Catch a sunset over the majestic sand dunes, shop for stunning silver jewelry, browse through the bustling bazaars, explore the handicraft market or watch a traditional Kalbelia dance performance by locals in colorful dresses while you visit the holy lands of Pushkar. While taking a camel safari, hot air balloon ride, and Jeep safari are ideal experiences for adrenaline junkies, the evening aarti, Pushkar lake, and Ratnagiri hill are perfect for the laid-back travelers. Bustling and busy, yet spiritual and soulful!
9. Gokarna, India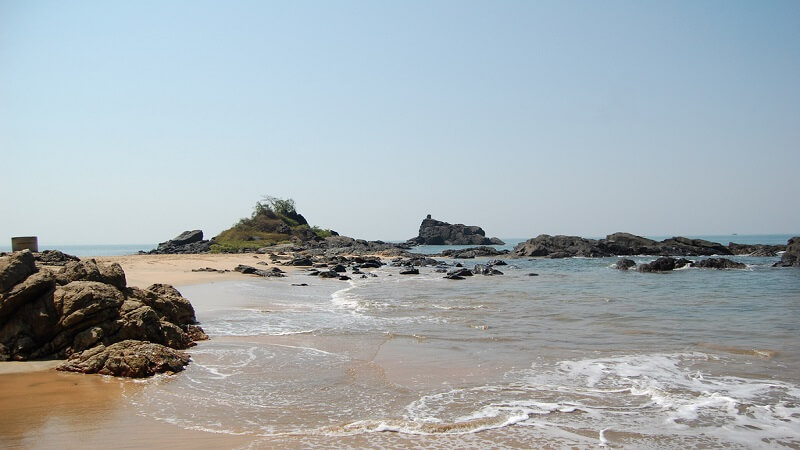 PC: flickr.com
While 20s is a time to explore as much as possible, it is also the time when you are a little low on budget and you convince yourself that Goa is overrated. Well, an affordable alternative to Goa is Gokarna, just hours away from Goa. With its share of unspoiled beaches and spiritual temples, you can get your dose of vitamin sea at this postcard-perfect land which also comes with cozy homestays and traditional delicacies. It's time to ditch Goa and get your girl gang together!
10. Pattaya, Thailand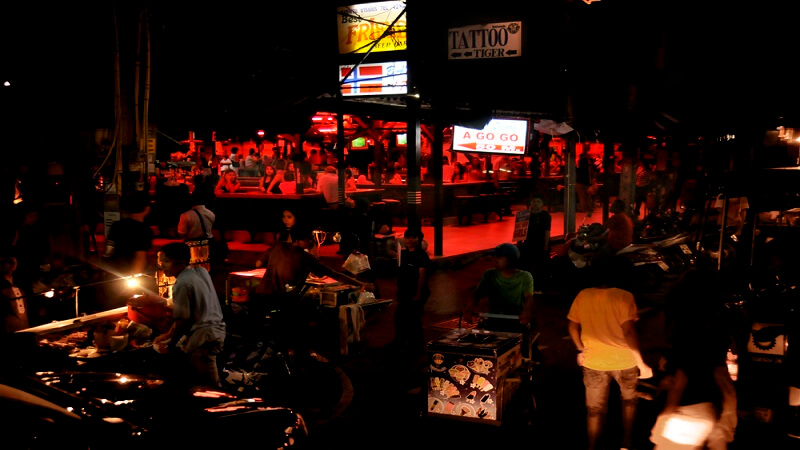 PC: flickr.com
Booze, neon lights, high-volume music, and those crazy dancing sessions might soon seem 'kiddish' once you cross your 30s. So, it's a good idea to live all of it in the best possible way at the bustling night clubs and streets of Pattaya. Go bar hopping, shop your heart out, and party like you won't be this young ever again while you visit those lively spots in Pattaya.
11. Cherrapunji, India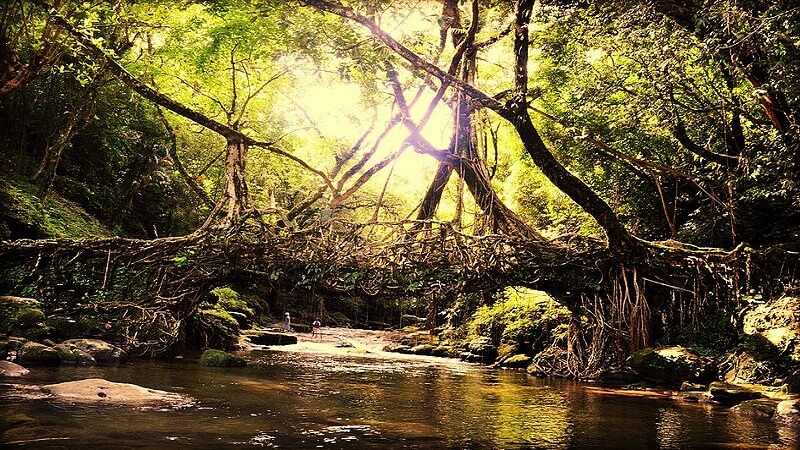 PC: wikimedia.org
You can soak up the beauty of nature at the Seven Sisters Waterfall and Mawkdok Dympep Valley or go all adventurous with Double Decker living root bridges and Krem Phyllut caves, and no matter what you decide to do, you wouldn't want to leave the peaceful abode that Cherrapunji is. While this place will amaze you in all ways possible, you will have the most relaxing, refreshing and fulfilling experience of your 20s here while escaping into the wilderness of nature.
12. Chikmagalur, India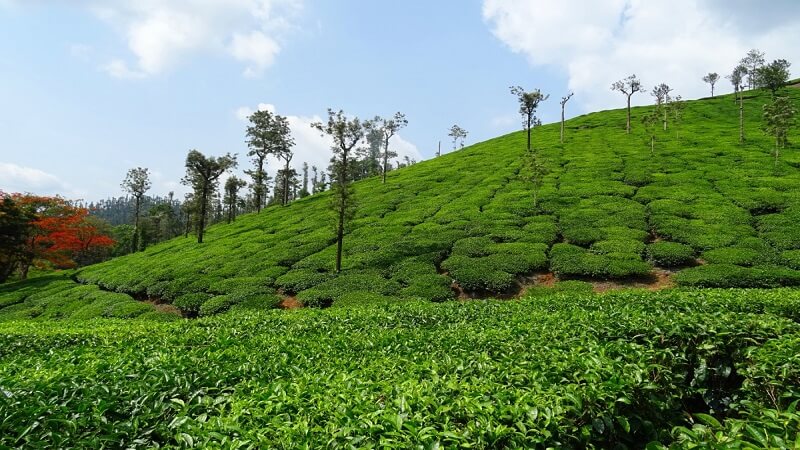 PC: pxhere.com
Treat yourself to the region's finest coffee amidst splendid coffee plantations as you visit this land of glittering lakes and waterfalls, Chikmagalur. Trekking trails, magnificent hills, and lush greenery here call for opportunities to pamper yourself in the lap of nature. While the city's outskirts come with rafting and golfing adventures, head to one of the therapy centers and indulge in the luxury of ayurvedic massages amongst all things natural.
13. Dubai, United Arab Emirates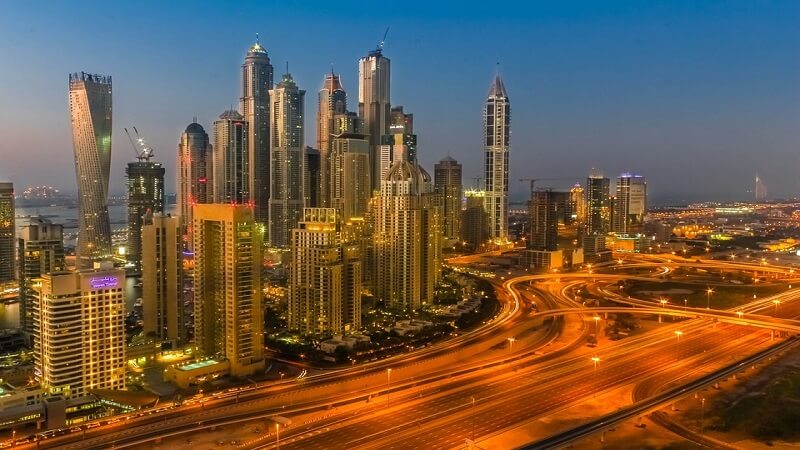 PC: pixabay.com
Making for a perfect all girls trip, Dubai is a destination where disco lights and Arabian vibes will unfold the party animal in you like no other. Well, old age and parties don't really make for a good combination. So yeah, 20s is the right age! From hip bars and clubs to the starlit sky, and not to forget the affordable shopping markets, Dubai has become the most happening stop for a larger than life getaway. The festive spirit of the city and its cruise trips combined with the stellar skyline will give you a vacation of your lifetime.
14. Coonoor, India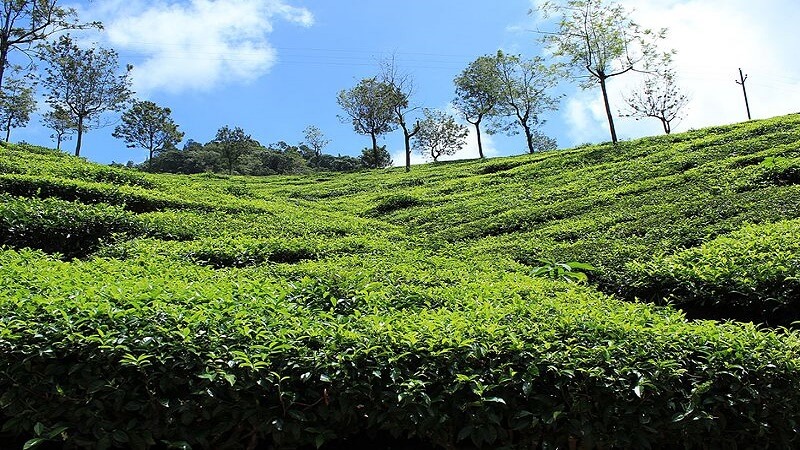 PC: wikipedia.org
Blissful and away from the touristy beats, Coonoor is enveloped in lush greenery and is a romantic wonderland tucked away in the Nilgiri hills. Sip on the aromatic Nilgiri tea on the velvety tea estates, let the kid in you take over at the toy train ride, take a dip in the Catherine Falls, relish the flavors of Indian Bakery and hike the magnificent Law's Falls to relive the good old childhood days on your much awaited 20s trip.
15. Singapore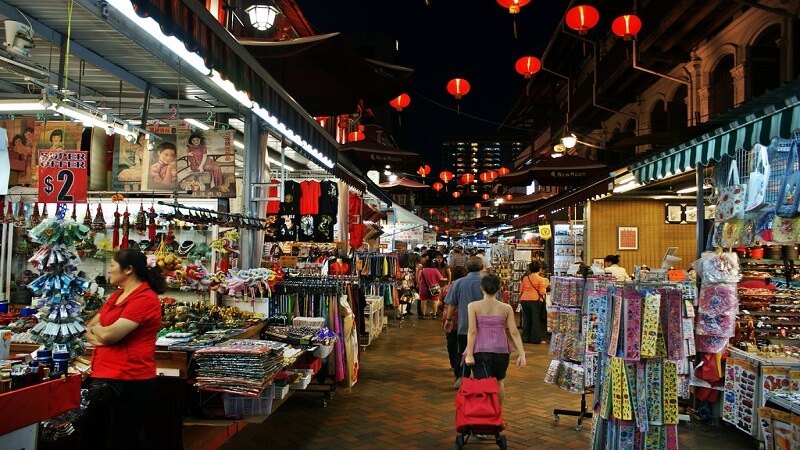 PC: flickr.com
Home to the famous Universal Studios, galleries and numerous gardens, Singapore's many attractions will make your head spin. But it also has the signature nature spa treatments that'll rejuvenate you every time you are tired of exploring this bustling city. Synonymous with chilling and partying, Singapore is also ideal for a shopping binge with your girlfriends. And though this trip might leave you broke for a few months, it is worth all the hassle.
So plan a trip and create some of the craziest stories you will love narrating to your grandkids!
15 places every woman should visit before she turns 30
asak me...

Answer

Report Abuse