9 Incredible Places To Explore Intriguing Fossils
* Disclosure: This post may contain affiliate links, which means we may receive a commission if you click a link and book something (there is never any extra cost to you for using these links).
1. Dinosaur Centre, Wyoming: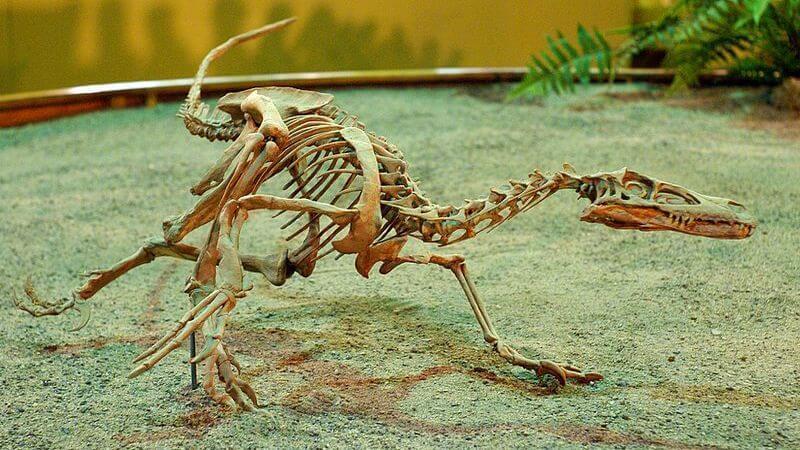 Image Source: Wikimedia Commons
Located in Thermopolis, the Wyoming Dinosaur Centre is one of the few dinosaur museums in the world where its excavation site is located within driving distance from the museum premises. Tours of the Dig Sites begin as soon as the weather permits and the sites offer a rare opportunity to see actual excavation taking place.
2. Hell Creek Beds, Montana: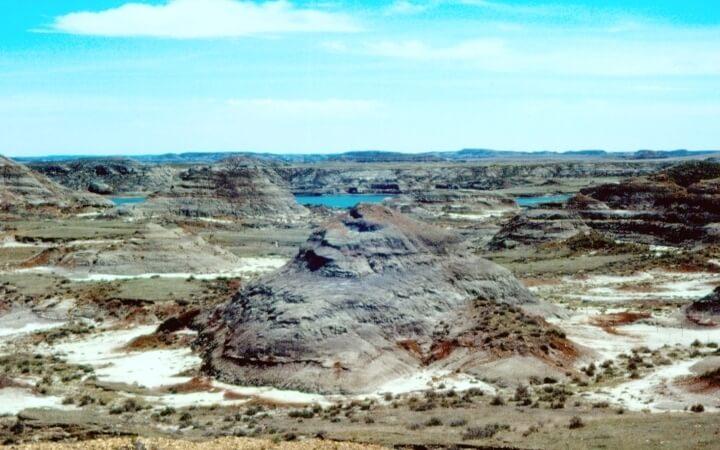 Image Source: Wikipedia.org
A fossil lover's paradise, you have to head over to Hell Creek Beds if you are in the state. Visitors get to go on guided tours and even get to book a private digging tour. In the digging tour, visitors get to hunt for fossils along with experienced paleontologists. Fossils found over here date to the late Cretaceous period.
3. Dinosaur National Monument, Utah: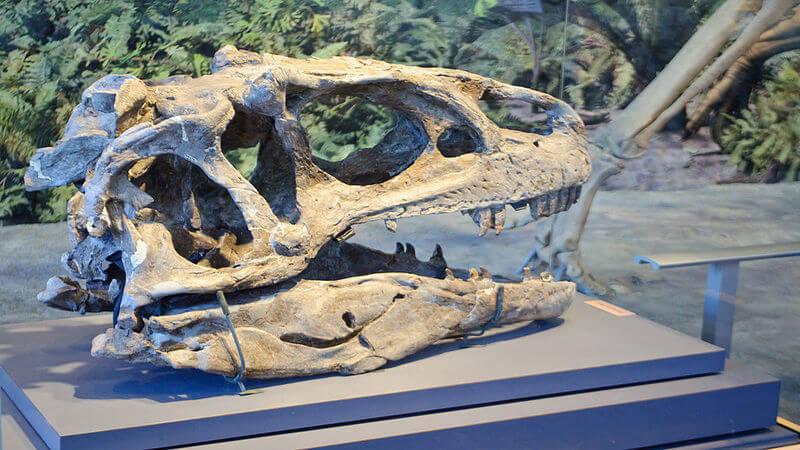 Image Source: Wikimedia Commons
When people talk about the Dinosaur National Monument situated in Utah, they invariably talk about the intriguing 'Dinosaur Quarry Exhibit Hall'. On display at the hall are 1,500 dinosaur bones still encased in the rock!
4. Denali National Park, Alaska: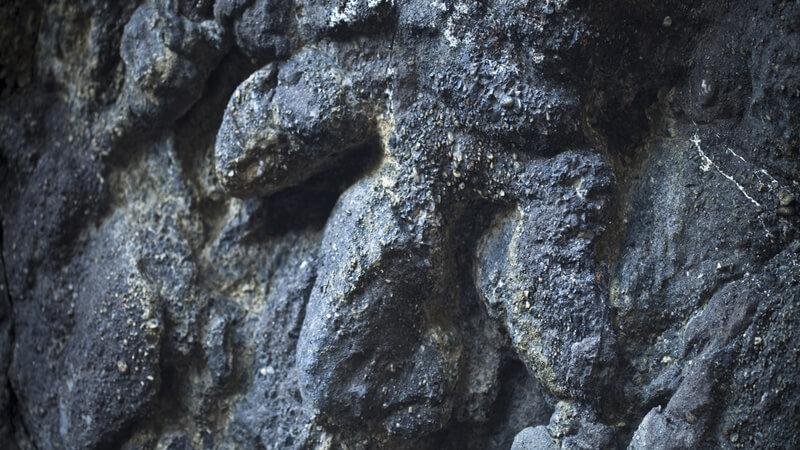 Image Source: nps.gov
Footprints of herbivorous dinosaur herds were discovered in Alaska's Denali National Park by park rangers. The tracks range from 5 inches to 24 inches and although no guided tours are provided, experienced hikers may stumble upon them while exploring the wilderness.
5. La Brea Tar Pits and Museum, California: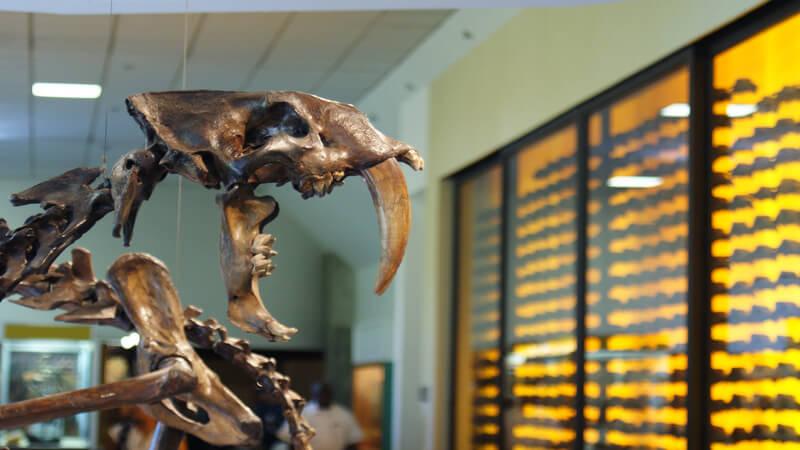 Image Source: Dallas Krentzel/flickr.com
At the La Brea Tar Pits Museum, visitors get to see over 1 million ice age fossils! From the fossil of a camel to that of a Columbian mammoth to even a fossilized ground sloth, you will find on display remains of 650 species. One fossilized animal you won't find is the dinosaur! By the time the tar pits occurred, dinosaurs were already extinct for over 65 million years!
6. Montour Fossil Pit, Pennsylvania: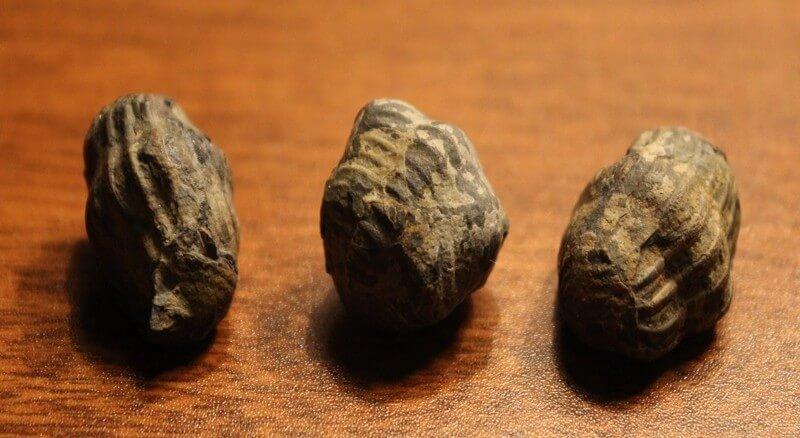 Image Source: montourpreserve.org
Dig up for fossil at the Montour Fossil Pit! And if you successfully dig up some, you get to keep your find! The marine fossils found over here date back to the Devonian Period.
Plan a trip to Philadelphia with our Philadelphia Expert itineraries .
7. Red Gulch Dinosaur Tracksite, Wyoming: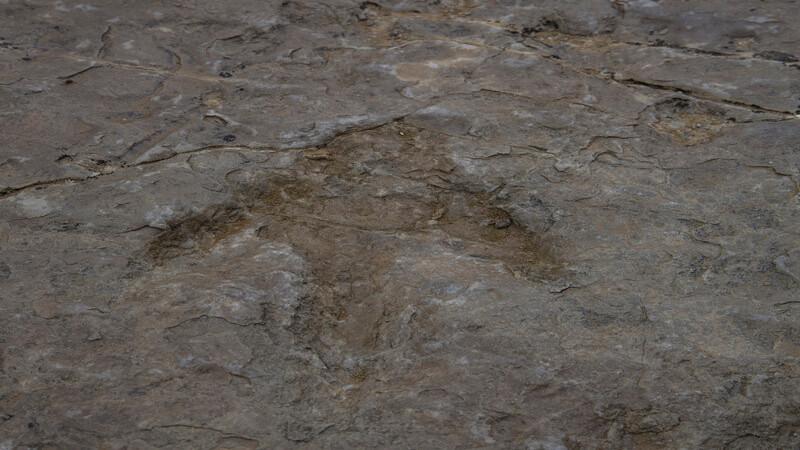 Image Source: Bureau of Land Management/flickr.com
Find a fossil at the Red Gulch Dinosaur Tracksite and get rewarded handsomely! The area is known for its well-preserved dinosaur footprints and fossils. Some of the fossils found over here date back to 167 million years.
8. Petrified Forest National Park, Arizona: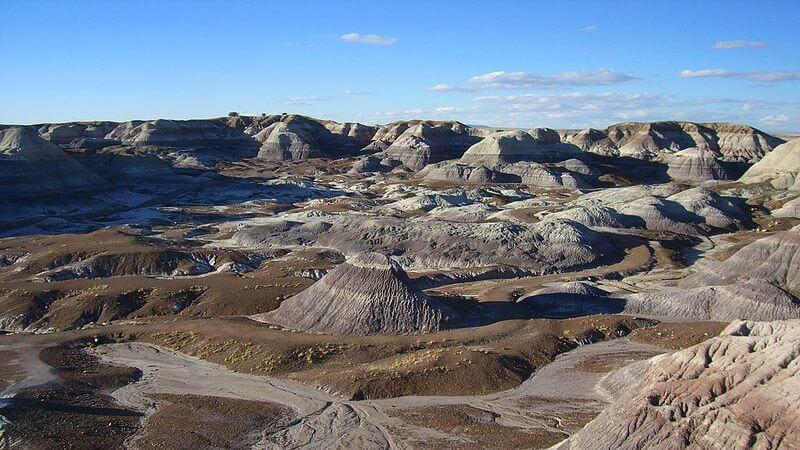 Image Source: Wikimedia Commons
Located near Holbrook, the petrified logs at the Petrified Forest National Park are exceptionally beautiful, more so because of their unexpected bright colours. The logs date back to the late Triassic period. It is believed that the trees were buried along the banks of a river and due to various reasons, did not decompose. Instead, over a period of time, they solidified into a rocklike substance.
9. The Mammoth Site, South Dakota: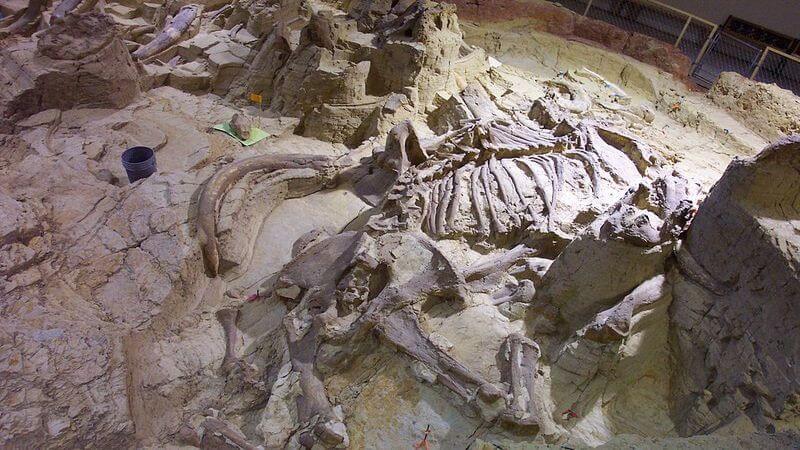 Image Source: Wikimedia Commons
A National Natural Landmark, the Mammoth Site situated in Hot Springs is an active paleontological dig site. It has the largest concentration of mammoth remains in the world. The site currently has 61 mammoth fossils.
Have you ever dug up a fossil? Bet the experience was enthralling! Share your stories with us by commenting below.
You may also like:
- Breathtaking National Parks In USA!
- 10 Small But Amazing Cities in America
- This Fall, Go Apple Picking In America's Best Orchards!
- 5 Hot Air Balloon Festivals In USA