15 Places To Visit In India Before They Vanish
* Disclosure: This post may contain affiliate links, which means we may receive a commission if you click a link and book something (there is never any extra cost to you for using these links).
"All we have to decide is what to do with the time that is given us."
How indeed true are these lines by J.R.R. Tolkien. Time is such a luxurious commodity these days that, so many can't afford it. And it is not just applicable to people, but to places too. We list down places in India that need to be visited before they lose the battle against time and vanish completely.
1. Rakhigarhi, Haryana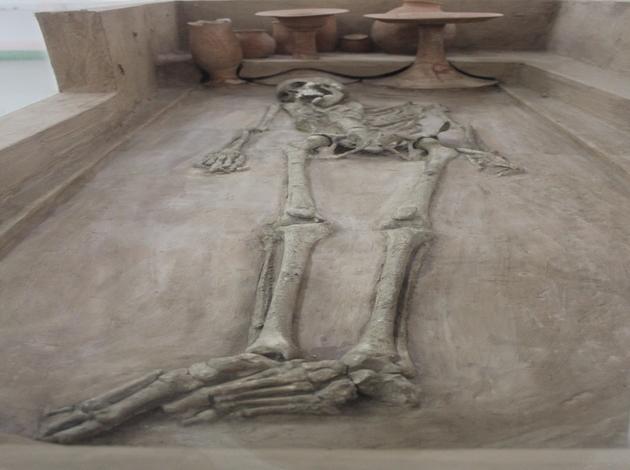 PC: hindustantimes
This small village in Haryana looks insignificant to any onlooker. But Rakhigari holds within itself the largest city of one of the world's oldest civilisation, the Indus Valley Civilisation. With such historic importance, you would expect this site to be preserved carefully. But alas, that is not the case. Poor management, encroachment, looting and negligence has led to the site being declared as one of the 10 most endangered sites in Asia.
2. Sundarbans, West Bengal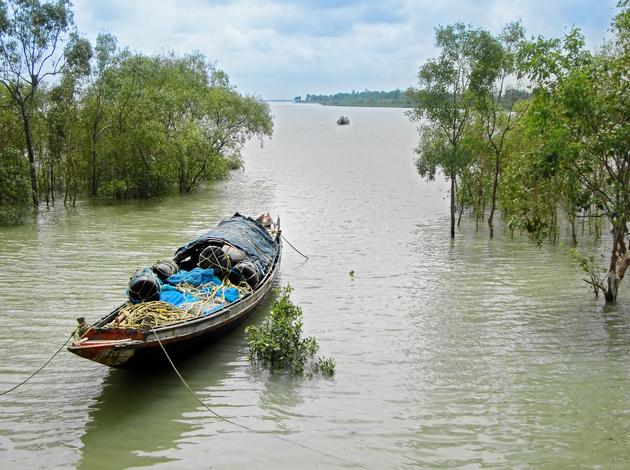 This place literally means "beautiful forests". A UNESCO World Heritage Site, the Sundarbans is world's largest stretch of tidal mangrove forest and home to the Royal Bengal Tiger, along with a variety of other endangered species. But, the recent global warming has resulted in a rise in sea levels, resulting in flooding and soil erosion. Sadly, it has been feared that the delta will be completely submerged some day in the future.
3. Lakshadweep Coral Reef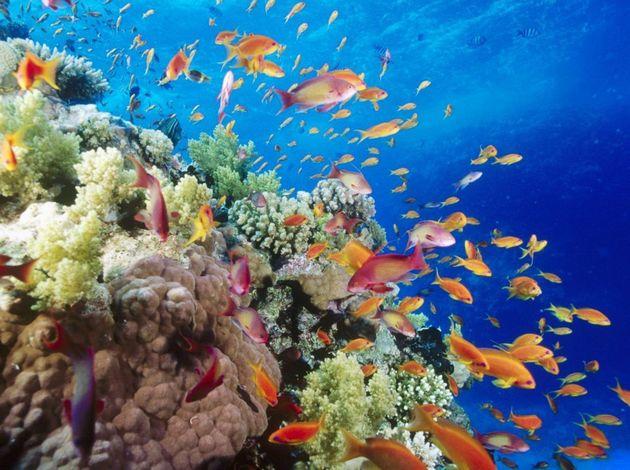 PC: wallpapercave
The gorgeous coral reef in Lakshadweep is what beckons travelers to these islands. The marine life is the major attraction of this place. But these reefs are under a major threat due to pollution, coral mining, blast fishing, and global warming leading to rise of sea levels.
Plan a trip to Lakshadweep quickly with our easy-to-use TripHobo Trip Planner!
4. Jaisalmer Fort, Rajasthan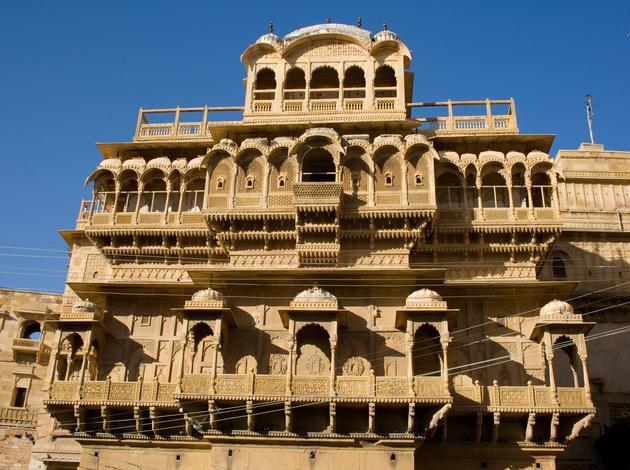 India's last living fort is indeed a golden glory. The Jaisalmer Fort has withstood the test of time by facing wars and earthquakes and sandstorms for over 1000 years, without crumbling even a little under the pressure. But, modernisation and climate change is resulting to be disastrous for this Golden Fort. With the introduction of modern plumbing, water drainage has become a problem. Thus, the fort has a major problem of water seeping out into the clay rich soil, it was built on. This has resulted in almost 87 structures out of 469 collapsing. A sad plight for such a glorious structure.
5. Valley of Flowers, Uttarakhand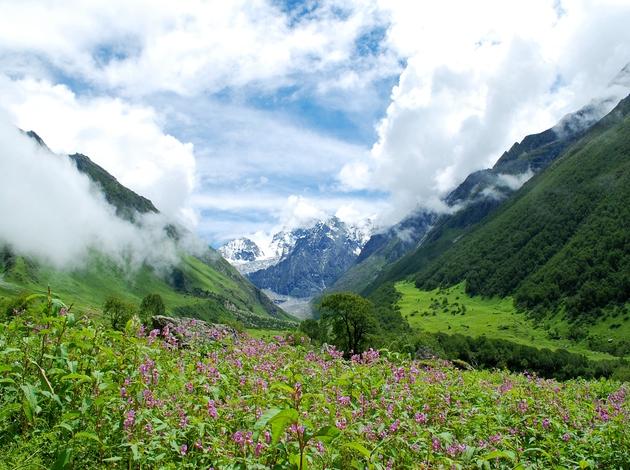 PC: Flickr/Alosh
Another UNESCO World Heritage Site is the stunning Valley of Flowers in Uttarakhand. Known for it's diverse alpine flora, this valley comes to life when the snow finally melts. But, even this haven is not safe. Deforestation, development, and rise in tourism has resulted in depletion of this beautiful habitat.
6. Chiktan Castle, Kargil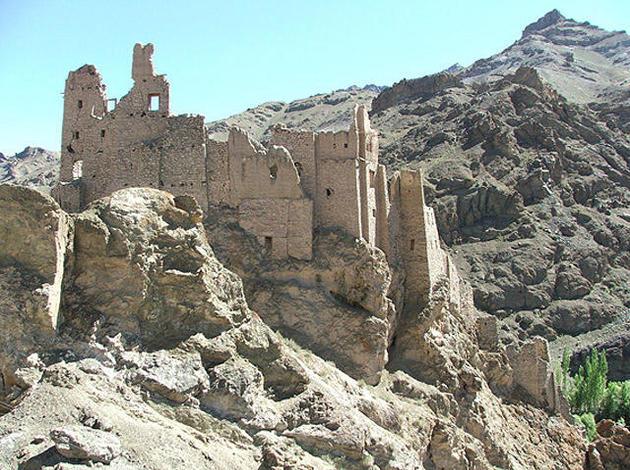 PC: wmf.org
Once a fortification for representing unity, strength and community of the people against attacks, the Chiktan Castle in Kargil now lies abandoned. Built in the 16th century, this castle seems like it rose from the very mountain it stands on. But negligence and natural calamities has led to the once majestic castle to detiorate. The outer walls have already collapsed at various places, partially due to the removal of stone at a few parts, in the 20th century, in order to build a local government hospital.
7. Wular Lake, Jammu & Kashmir
India's largest and one of Asia's largest fresh water lake, is one of the very many beautiful places in J&K. With the launch of water sports, this lake has been quite a hotspot for tourists. But the lake is facing environemntal issues like pollution and hunting of water birds. Added to that, the wetland around the lake is resulting in the waterbody to shrink in size.
Don't worry about stay and avail great bargains with TripHobo Hotel!
8. Dechen Namgyal Monastery, Ladakh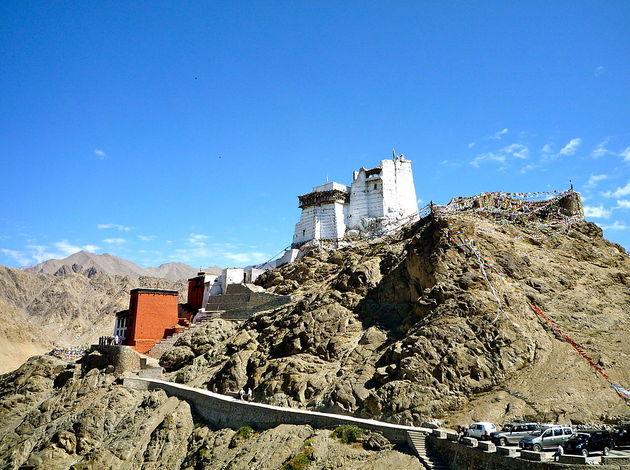 On the ancient trade route of Ladakh, lies one of India's oldest monasteries. The monastery is a branch of Tibetan Buddhism and and is place of worship for only 10 monks. But insufficient repairs, lack of financial aid and lack of sense of preservation, has led this beautiful monastery to detiorate drastically. It is now maintained by the ten monks with some help from the locals of Hanle.
9. Majuli, Assam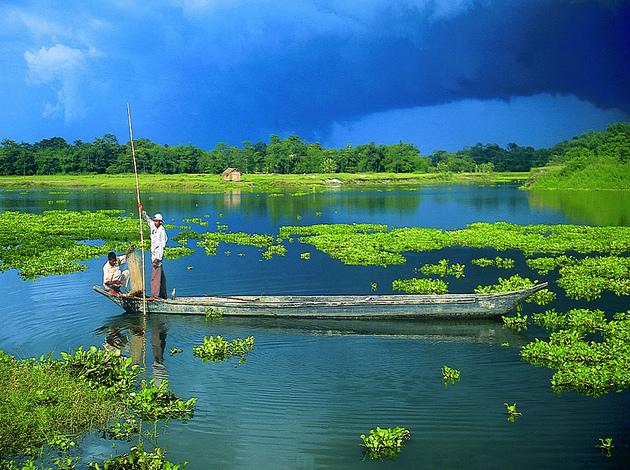 PC: assamgov.in
One of world's largest river islands, Majuli in Assam paints quite a stunning picture. The lack of industries and factories, makes this place serene wetland pollution free. But erosion has resulted in depletion of this beautiful island. As the river around it floods it further, this home for some exotic flora and fauna, is shrinking in size.
10. Balpakram Forest, Meghalaya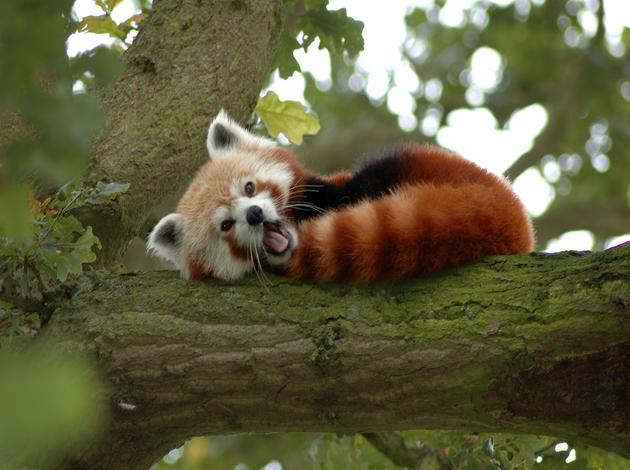 This forest in Meghalaya, covering a canyon, has drawn attention from all over the world, due to the presence of a small population of Red Pandas. This National Park is also home to some of the remaining Wild Water Buffaloes. Known as the resting place for departed souls, there is varied range of exotic animals and birds, who've made Balpakram their home. But coal mines, water dams and and a shift in cultivation has gone on to deplete this mystical forest.
11. Shimla Civic Centre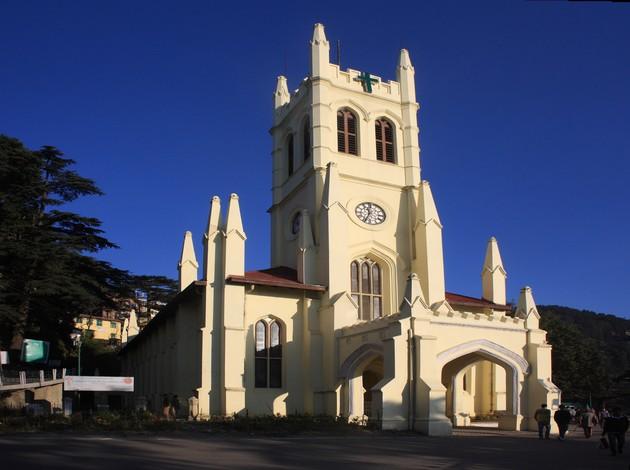 Initially a summer retreat for the British, Shimla got a makeover when a municipal committee was set up in the 1850s. This led to the establishment of the Civic Centre, which comprised of a neo-Gothic Church, the Telegraph Office, the Town Hall, the Gaiety Theatre and the General Post Office Bulding (the first post office in modern India). Together known as The Mall, the rise in development has caused a detioration in these historic structures that add to the beauty of this scenic hill-station.
Check out all the other things you can do in Shimla!
12. Hemis National Park, Ladakh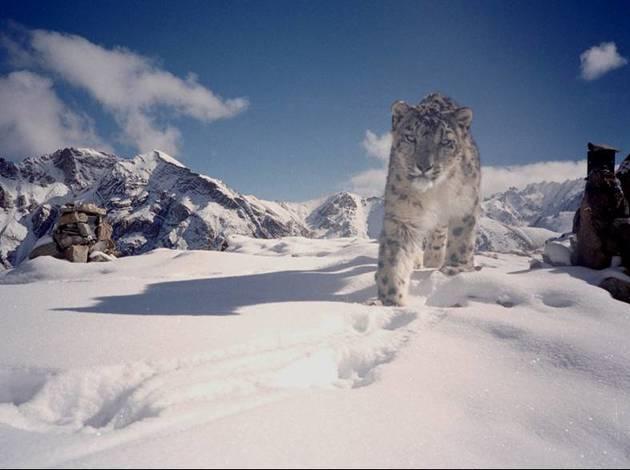 PC: defenders.org
A high altitude park in Ladakh, the Hemis National Park, supposedly is home to the largest number of snow leopards in a protected area, in the world. The only place in India to witness this super-rare animal, the park also provides residence to a number of other endangered mammals. Unfortunately, climate change has had a negative impact on this park, and the future does not seem too stable for this one.
13. Kothi, Qila Mahmudabad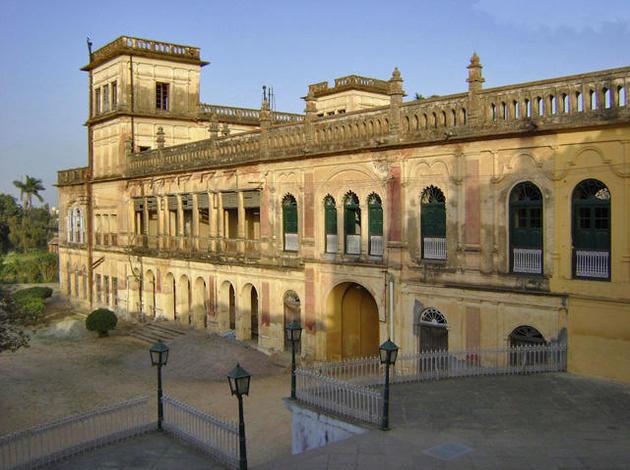 PC: wmf.org
Kothi in Qila Mahmudabad is of immense historical significance. Completely broken down by the British during the First War of Independence in 1857, the structure was built up again. With one of the best libraries in Urdu and Arabic languages, this palace is culturally rich. Sadly, the site is now a victim to aging, neglect and seismic damage, and some parts of the structure hasn't been used for around 50 years now.
14. Rama Setu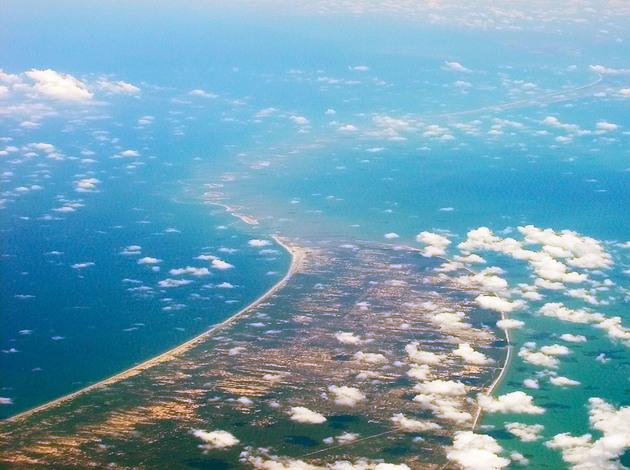 PC: Youtube
Ramayana is a story we all grew up on. The epic battle between Lord Ram's good against Ravan's evil in order to rescue Sita, is legendary. And the floating bridge of stones that the monkeys from Hanuman's army made in order to get Lord Ram reach Ravan's Lanka, is one interesting part of the story. So for all those wishing to see this mythological bridge for real, it exists between Pamban Island in India and Mannar Island is Sri Lanka. However, many parts of the chain of limestone shoals has already been submerged in water after a cyclone in the 15th century. Furthermore, the proposed Sethusamudram shipping canal project threatens to completely destroy it.
15. Chadar Trek Trail, Ladakh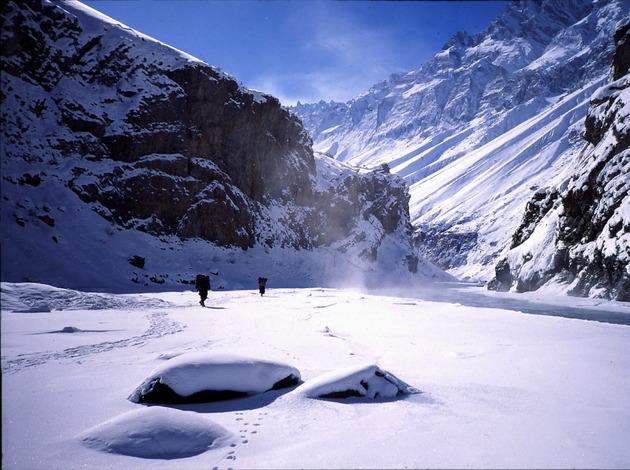 PC: leh.nic.in
The Chadar Trek on the frozen Zanskar River in Ladakh, is indeed a dream for every adventurer. Touted as one of the most challenging and exciting treks in the world, covering around 105 kilometres, it draws trekkers from all around the globe. But with plans of construction of a road from Zanskar to Leh, the picture might change completely.
Now, that you know how these hidden jewels of India might just vanish some day, get your bags packing and enjoy them while you can. Otherwise, you might just lose the chance of a lifetime, that you might never get again.