9 Places That Are Like Heaven on Earth
* Disclosure: This post may contain affiliate links, which means we may receive a commission if you click a link and book something (there is never any extra cost to you for using these links).
Maybe, there is no such thing as heaven or hell after all. Or, maybe there is. But our following list proves that god has gifted us with little pocket heaven right here on earth
1. The Plitvice Lakes National Park, Croatia
You won't believe your eyes when you see the Plitvice Lakes National Park. This UNESCO World Heritage Park is the oldest national park in Southeast Europe. The lakes here are arranged in cascades and look right out of a fairytale book.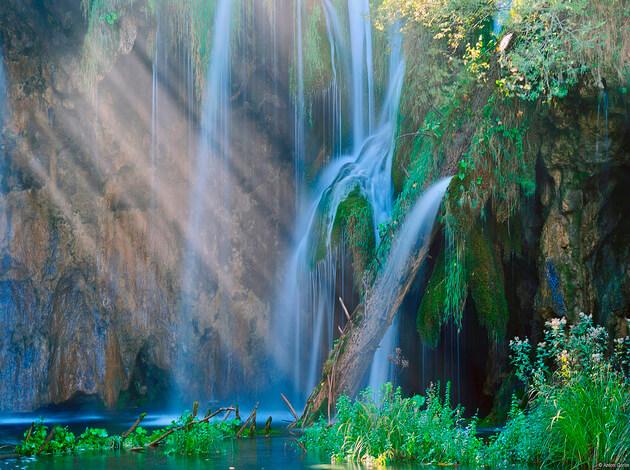 PC: Juan Alberto Garcia Rivera/Flickr
2. Banff National Park,Alberta
This park has been around since 1885.It boasts of magnificent confierous forest, glaciers and ice fields. The whole place looks absolutely surreal in summers, with azure lakes hugging mighty, rugged mountains.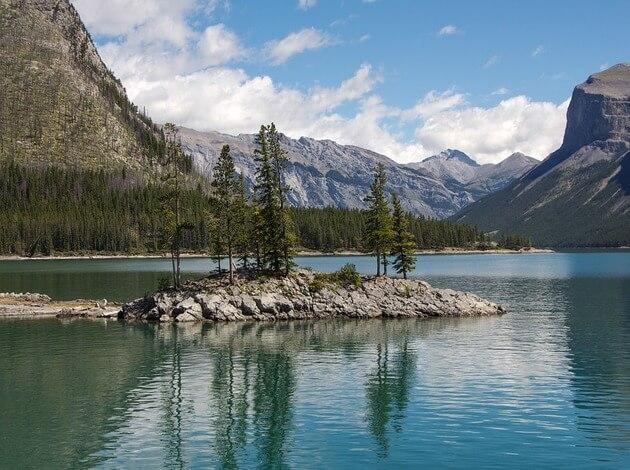 PC: pixabay.com
3. Kauai, Hawaii
Also known as the Garden Isle, Kauai in Hawaii is a gorgeous sight that boasts of incomparable scenery. It's volcanic origins have given birth to incomparable sights.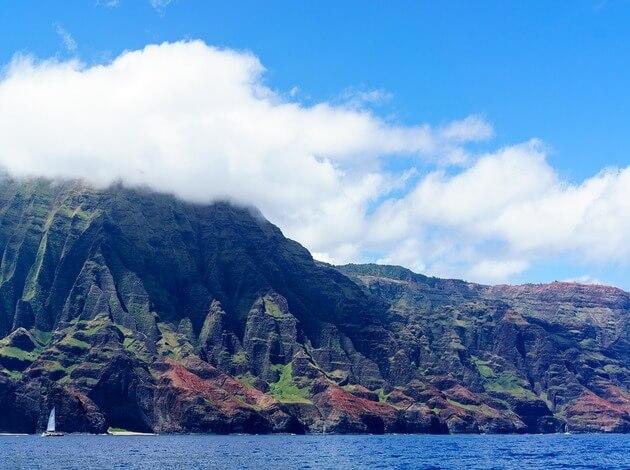 4. Torres Del Pain National Park, Chile
This protected area is home to a variety of wildlife and natural wonders that are native to the region and cannot be found anywhere else in the world. There are lakes, dense forests, rivers and the glorious granite peaks that form the landscape of this beautiful park.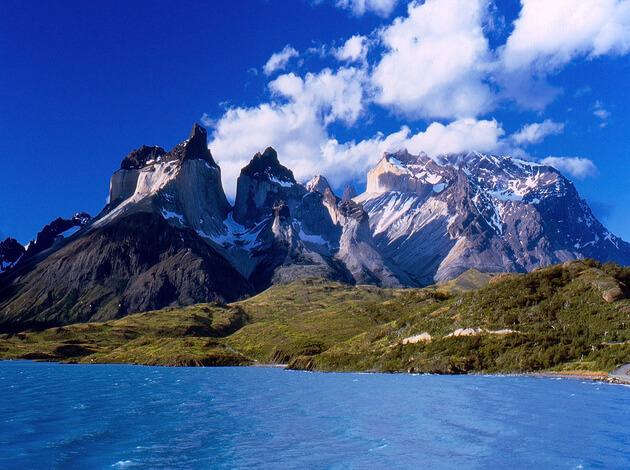 PC: Miguel Vieira/Flickr
5. River of Flowers, Holland
Keukenhof or Garden of Europe is one of the biggest flower gardens in the world. One part of this magical place blooms like a river flowing with tulip bulbs. This River of Flowers is an unforgettable sight that truly looks like heaven on earth.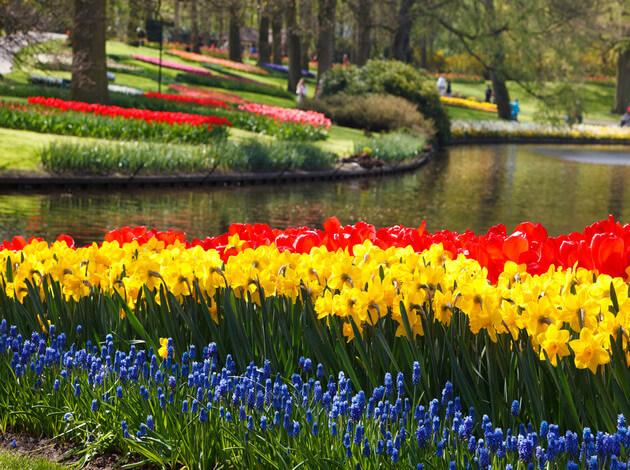 PC: publicdomainpictures.net
6. Tunnel of Love, Ukraine
Deep in the forest of Ukraine, lies this luscious green passage that looks like it is right out of a dream. It used to be a tunnel for a private train that led up to a factory. It has now transformed into a romantic haven for lovers. Checkout some other romantic getaways here - the best honeymoon destinations in the world.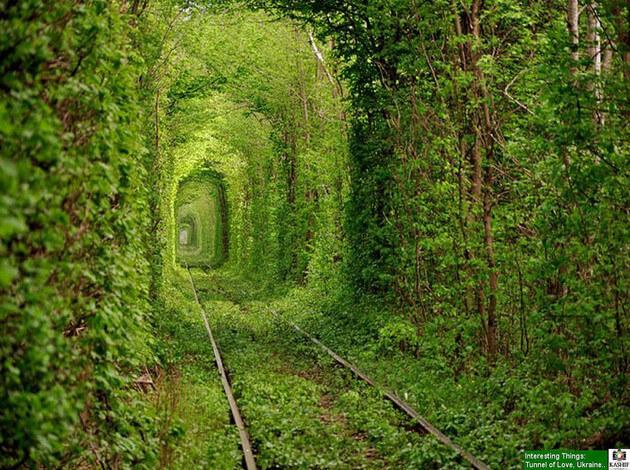 PC: Kashif Pathan/Flickr
7. Tunnel of Light, Antelope Canyon Arizona
The Tunnel of Light is caused by some minerals that emit this glow within the Antelope Canyon in Arizona. The light enhances the contours of this incredible geological formation.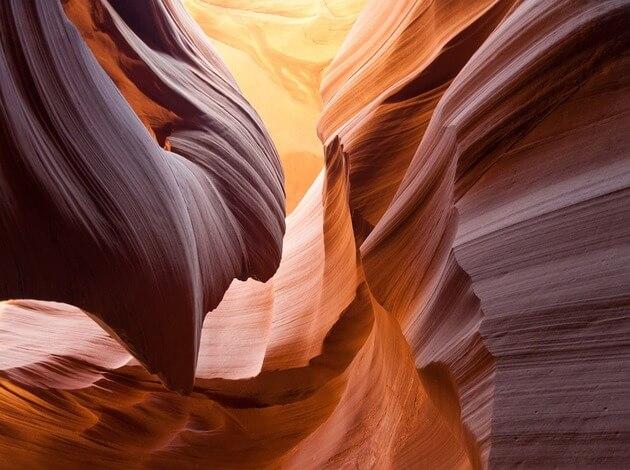 PC: pixabay.com
8. Wat Rong Khun, Thailand
Better known as the White Temple, Wat Rong Khun looks like God's abode. This buddhist temple is private owned and perhaps the most unconventional worship to the lord.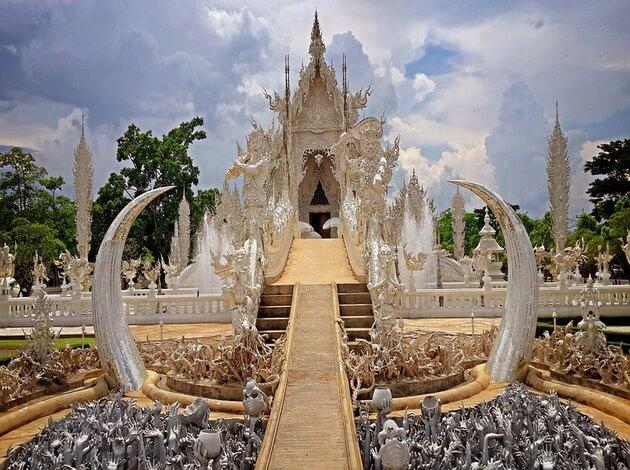 PC: pixabay.com
9. Uyuni Salt Flats, Bolivia
Much has been said about the Uyuni Salt Flats in Bolivia. This salt desert is actually formed by a prehistoric lake that went dry. The mirror like effect that is made by the salts is simply surreal.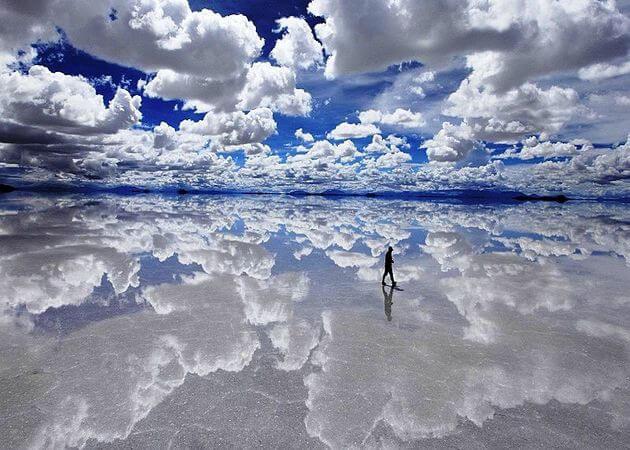 PC: Wikimedia Commons
How close have you come to heaven?
Handpicked For You
25 Incredible Places That Potray The Fairytale, Colorful World We Live In
14 Jaw Dropping Staircases Across the World You Would Fancy to Climb