12 Places to Go on Valentine's Day in India
* Disclosure: This post may contain affiliate links, which means we may receive a commission if you click a link and book something (there is never any extra cost to you for using these links).
Love is a celebration and what's a better day to celebrate it than Valentine's Day? The day of lovers where you can go out of the way to express your love for each other through flowers, chocolates, and gifts. But, if you are one of those pairs who has grown tired of following the mainstream ideas of celebrating this day, how about doing things a little differently by treating yourselves to some quiet alone time on a faraway romantic location? Sounds good, right? Hence, here we bring you 12 most outstanding and diverse places to go on Valentine's Day in India that will make this special day even more memorable for both of you.
1) Munnar, Kerala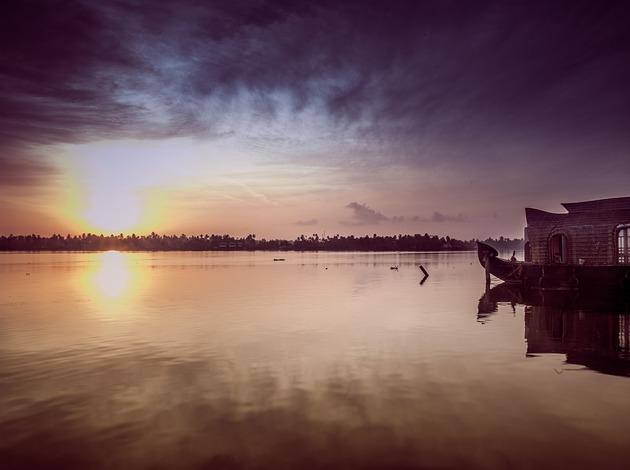 One of the best valentine getaways, this beautiful hill station with its sprawling tea gardens and dense forest surroundings is no less of a paradise for lovers. Far away from the hustle and bustle of the busy metropolis, this quaint little town embodies the perfect atmosphere you just might need to share some close moments together.
Stroll through the grassy slopes of Mattupetty holding hands together, or go for nature watching amid the wild scenery in Eravikulam National Park, enjoy the panoramic view of the city from the Top Station or delve into the breathtaking beauty of the Powerhouse Waterfalls, the subtle romantic hue the place has in its air is enough to charm anyone for a long while.
2) Havelock Island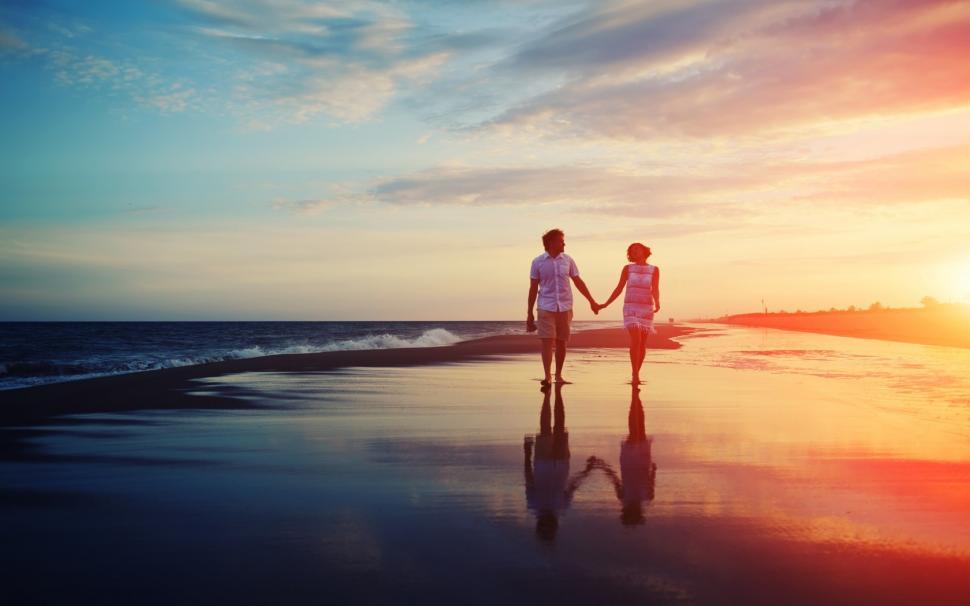 One of the prettiest islands of Andamans, the Havelock mesmerises. With crystal white beaches decked with little woody huts and surrounded by the vast blue sea, the picture just can't get any better. If you are one of those couples whose idea of romance is equivalent to adventure, then this is the place for you. Get on for a thrilling diving session in the depth of the sea or go for kayaking together, but no matter what you chose, a Valentine's in Havelock is an experience worth remembering.
3) Tal Chhapar Sanctuary, Rajasthan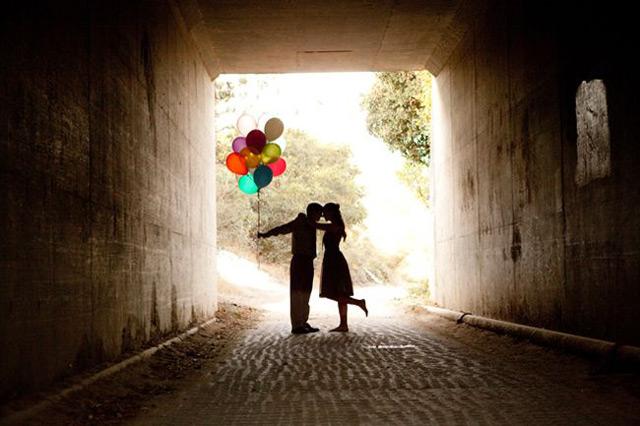 PC
Spending Valentine's in a sanctuary might not be the most romantic idea of for many, but ask a bird lover like me and you will get the answer in no time. A few hours away from the city of Jaipur, bordering the sandy plains of Thar, Tal Chhapar is one of the easily accessible, budget-friendly and unique destinations for you to visit with your partner on valentine's day. A little getaway, it will give you ample time to enjoy the beauty of wildlife while basking in the warmth of the company of each other.
4) Neemrana Fort Palace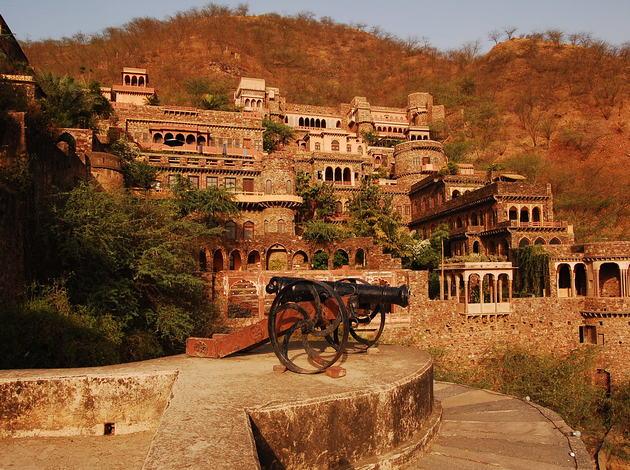 PC: Wikimedia Commons
It is a beautiful palace resort nestled amidst a scenic surrounding and easily makes a great destination for two days sabbatical for lovebirds. The mighty ambience of the Rajputana legacy, coupled with stories of their unparalleled valour and decades of glory, just add more to its charm. Its quiet walls and serene vibes make it an endearing place to be with your loved one where you can have a conversation while walking through the rustic pathways of this historic building and explore and strengthen your bond again.
5) Malvan, Maharashtra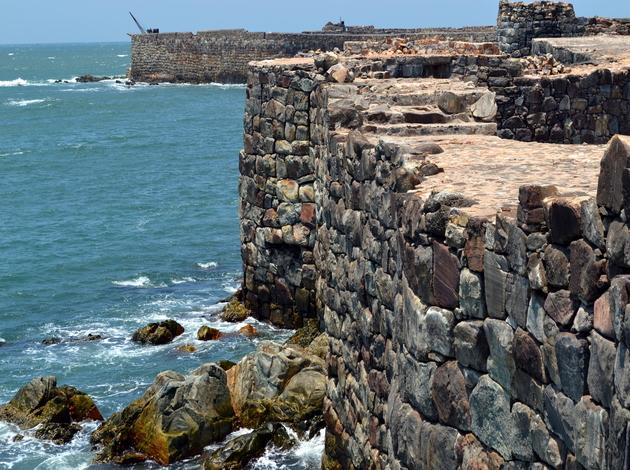 Blessed with unparalleled beauty and abundance of natural wealth, Malvan can be your perfect refuge for both of you. Its untouched beauty is truly one of a kind and makes a perfect setting to spend some quality time together and rekindle the spark once again. Pristine clear beaches, mesmerising historical places, and a myriad of water activities, that along with its majestic Malvan Fort makes this place one of the most romantic destinations in India.
Check out:
6) Dhanaulti, Uttarakhand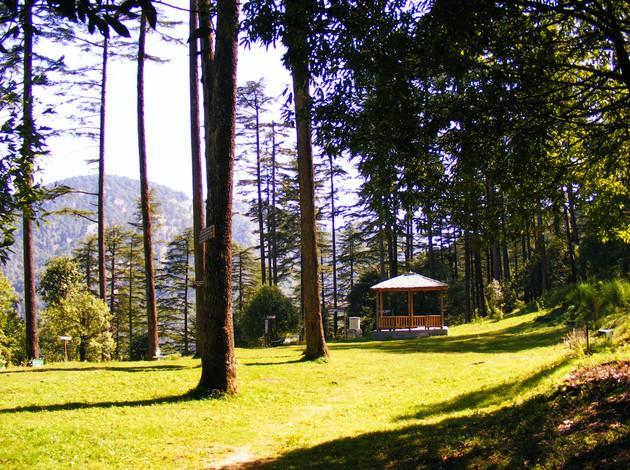 One of the most popular hill stations in Uttarakhand, Dhanaulti beholds a charm of its own. While this postcard town may not be the most secluded among all, its tranquil surrounding and scenic views do enough justice for you. The place is close to Delhi and can be great for visits during valentine's season. With the romantic hues adorning the air, the grassy plains of this chilly dwelling makes up for some best moments to be shared with your sweetheart.
7) Khajjiar, Himachal Pradesh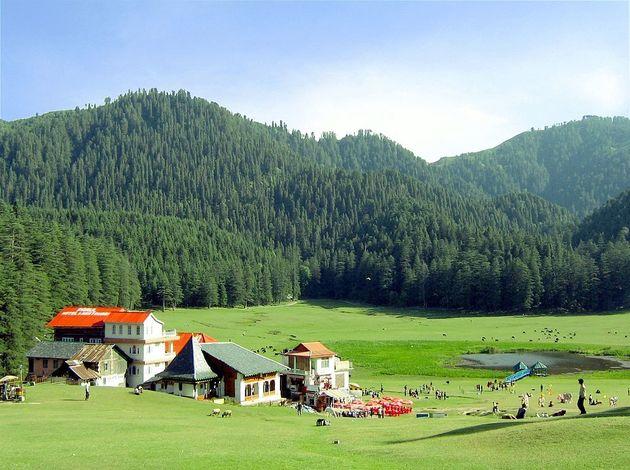 PC: Wikipedia
Never judge a book by its cover, or when it comes to places like Khajjiar, by its name. Despite sounding so unromantic, Khajjiar is most probably one of the most romantic cities in India. Lovingly called 'Little Switzerland' by its visitors, Khajjiar is known for its snow-topped mountains dotted with numerous pine trees and misty-hued atmosphere, which when coupled with its enchanting temples, lakes and villages, is enough to make your valentine feel special and cherished.
8) Malpe Beach, Karnataka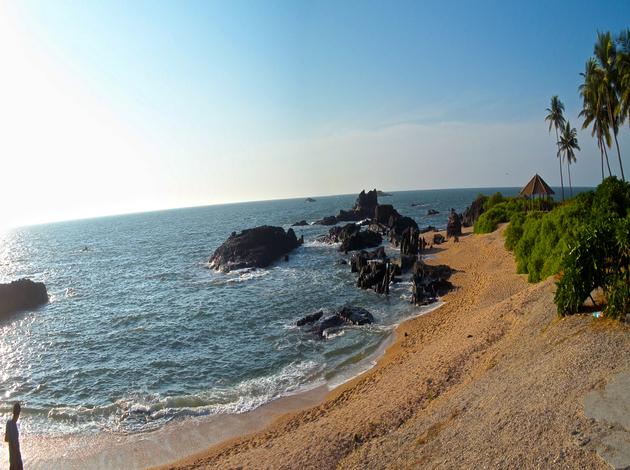 PC:
Wikimedia Commons
Amidst all the rush, from the crowd of folks flocking to stores for buying gifts for their beloved partners to the long hours of preparations for the upcoming party events, valentine's day celebration in India do tend to get hectic a little. Such a phenomenon while excites a lot of couples, the others seeking some quiet alone time are left with no other choice but to look for places that will provide them with leisure. The little maple beach is a breath of fresh air for such couples. Visit it with your sweetheart and spend some quality time together, relaxing next to enchanting blues of the sea. The beautiful land with its graceful subtility mixed with the wild waves and scenic surroundings creates a perfect symphony for lovers to sing, dance and enjoy its rhythm.
9) Lansdowne, Uttarakhand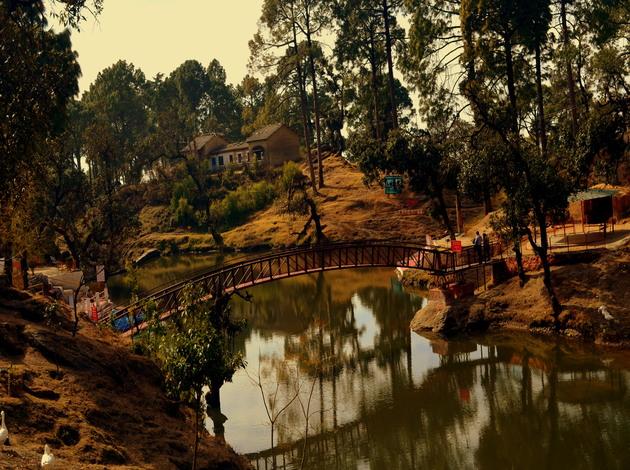 One of the least explored Valentine's destinations in India, Lansdowne gets its reputation from the mist-laden surrounding, quaint welcoming abodes, and the magnificent bhulla lake. Couples who wish to have some 'us' moments will get to enjoy a lot here. From the striking scenery with large hilly mountains as its backdrop to its almost laid back atmosphere, this little land of romance and love will enthrall you with some beautiful moments of togetherness.
10) Nainital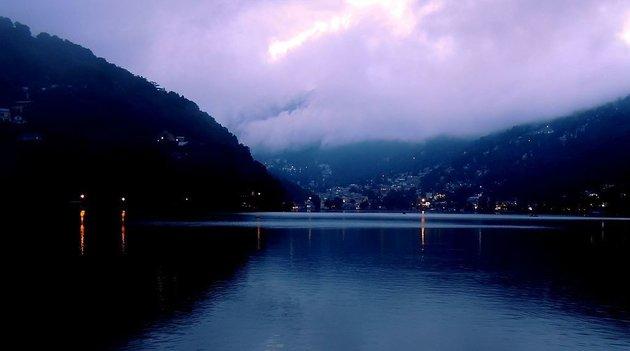 Who hasn't heard about Nainital? Located in the Kumaon foothills of the Himalayas, its stunning views and long stretched peaks have garnered it the title of one of the most frequented romantic destinations in India. Since it is the most bustling tinsel town in India, visiting the place in hopes of getting some quiet moments for yourselves (especially during valentines) might be futile, but if you don't mind the crowd, you will be surprised just how much the place has in store for both of you. There are plenty of hotels in the area along with great viewpoints providing panoramic views of the city and nice street markets. The forested hills and nice placid lakes provide you everything to make your valentine feel special and cherished.
11) Rann of Kutch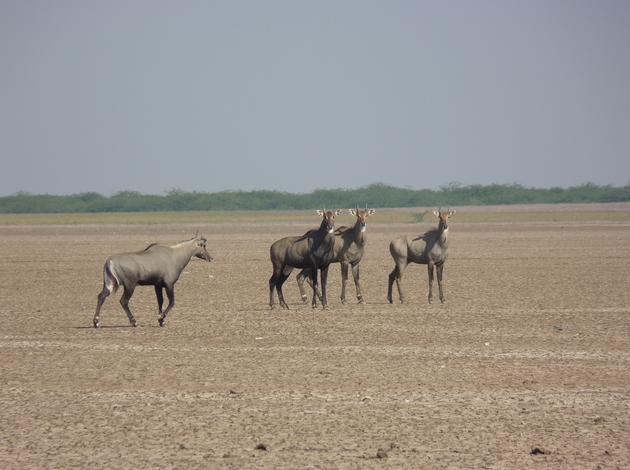 Ever thought about celebrating valentine's day in a desert? No? Well, you should! Regardless of how absurd this whole idea may sound, it can turn out to be one of the best valentine experiences for you. The sandy terrains that blaze red during the day are known to turn into a sound milky hue in the night giving the place its distinguish allure and charm. Just imagine yourself resting alongside your valentine, holding hands and gazing far off into the sky. Sound exquisite, right?
12) Alleppey, Kerala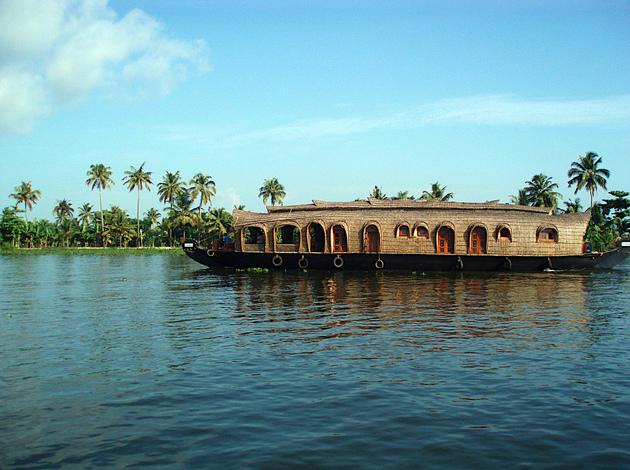 PC: Flickr/HenrikJagels
Explore a more hidden side of love in the silent backwaters of Alleppey. Home to hundreds of houseboats, the place can make for a perfect romantic escape for you. Ride through the serene canals spread throughout the waters or explore the spiritual in the Mullakkal temple of Alleppey. Delve deep into the colours of love and dazzle your beloved by honest words of care. Blessed with a placid surrounding, Alleppey might be one of the best places to take your sweetheart to and experience a valentine's day filled with gratitude, joy, and serenity.
So what are you waiting for? Make the best of this valentine's day by visiting one of these most amazing places with your beloved and let them know just how much they mean to you.