Places and Activities to Engage You in Chikmagalur
* Disclosure: This post may contain affiliate links, which means we may receive a commission if you click a link and book something (there is never any extra cost to you for using these links).
Tucked away in the picturesque hills and amidst astounding waterfalls, Chikmagalur is an enchanting hill station that looks sublime with its pristine beauty. Located at 5 hours' distance from Bangalore and 10 hours' from Chennai, this quaint hill station has caught up the imagination and wanderlust of many travelers from India as well as abroad. While most of the travelers visit Chikmagalur to catch a sight of a plethora of natural manifestations, there are so many activities that can engage an adventurous soul here. Here are some of the activities to do in Chikmagalur that will definitely attract those who are not looking for a just a relaxed holiday but wish to indulge in dynamic exploration of this otherwise sleepy town.
1. Explore the Coffee Plantations through Guided tours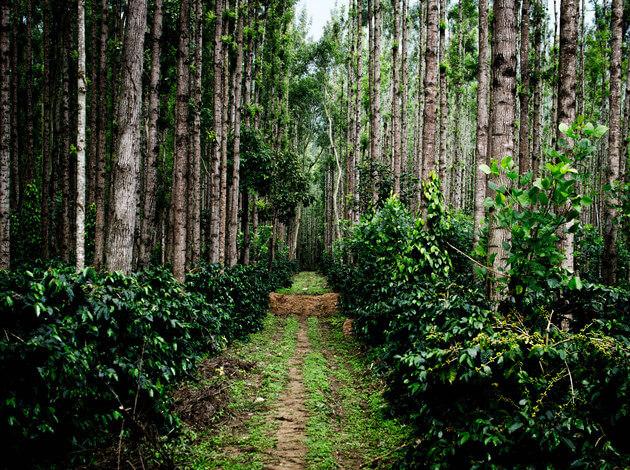 PC: prasantby/Flickr
Considered to be the "coffee land" of Karnataka, Chikmagalur displays immense beauty and heritage associated with the production of coffee. There are many guided tours operated by the coffee plantations where people can take a stroll amidst the lush green hills and the carpets of coffee fields. Walk down the narrow alleys of these plantations and treat your senses with the aroma of coffee in the air. You can also make a stay in one of these estates and enjoy what the nature and manmade processes have to offer to you.
Check Out : Best Resorts in Chikmagalur
2. River Rafting at Bhadra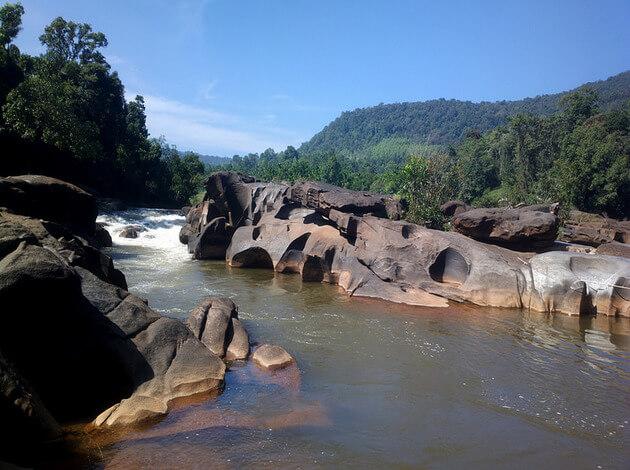 PC: solarisgiri/Flickr
Encircling the hills of Chikmagalur, river Bhadra is a great source of beauty as well as adventure activities to keep the travelers enticed. For those who wish to add a dash of adventure to their trip to Chikmagalur, can try White Water River rafting at Bhadra. Gushing, flowing and bouncing at various places, this river offers a thrill some experience for those who are struck by the desire to caress nature adventurously.
Rafting is open from June to October
Also Read: 8 Destinations for River Rafting Near Bangalore
3. Take up the Kudremukh Trek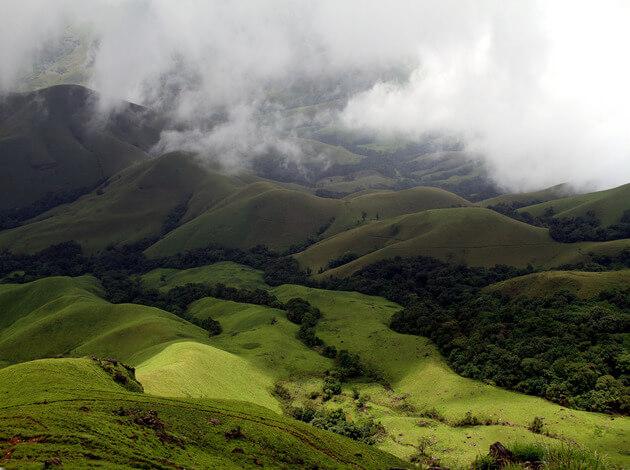 PC:Dhruvaraj S/ Flickr
Take up that trek map and reach up to the peak of Kudremukh to behold the beauty of sublime nature. Considered to be one of the most beautiful treks in the Western Ghats, this one offers a diverse terrain on which the steps would trod. It covers streams, dark Shola forests, rolling green hills and much more. The peak of Kudremukh lies in the Kudremukh National Park, so while you are on this trek, you may come across deers, wildfowl and peacocks amongst other wildlife. Since this trek is permitted by the forest department at Kudremukha town, it has to be covered in single day only with no camping allowed in between.
Also Read: Best Trekking Places Near Bangalore on Weekends
4. Visit the Coffee Yatra Museum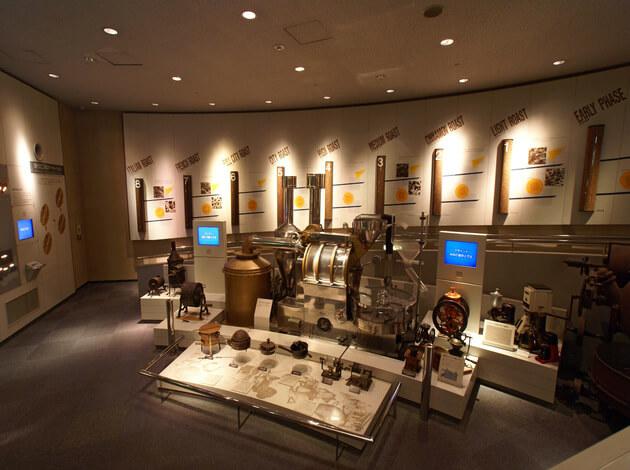 PC: Wikimedia Commons
The world of coffee business stands displayed before you as you visit the Coffee Yatra museum in Chikmagalur. As the name suggests, this museum offers a journey into the world of bean to brew. Inside, you will find coffee plants kept in pots for the visitors view. Through posters, you will also get other details such as the elevation, rainfall and main type of coffee grown. Don't miss watching the documentary here!
Address: Behind Zilla Panchayat Office, Kadur Road, Chikmagalur
Ticket: Rs. 20/adult
Timings: 10:00 am and 1:00 pm and between 2:00 pm and 5:30 pm.
Closed on Saturdays, Sundays and general holidays.
5. Cover the Mountain Circuit of Chikmagalur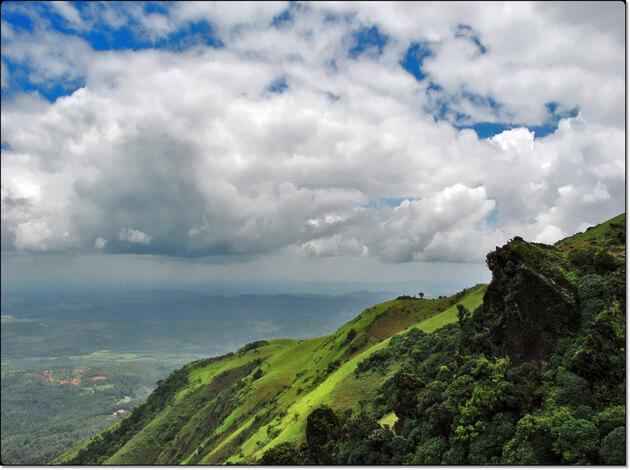 PC: Riju K/ Flickr
One of the most beautiful places to visit in Chikmagalur, the mountain circuit covers three main mountain peaks; Sheethalagiri, Baba Budan Giri, and Mullayanagiri. There is no other way you can truly enamor the beauty of Chikmagalur except for walking down this circuit. Starting from Sheethalagiri, this trek will take you to an ancient temple whose history dates back to about 1000 years and towards Baba Budan Giri hill, also known as Dattagiri Hill Range.
6. Enamor the beauty of Kalhatti and Hebbe Falls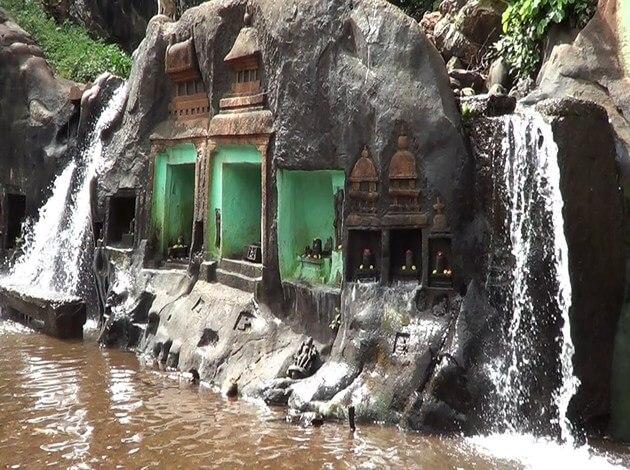 PC: Youtube.com
The paradise for those who love nature, the Hebbe and Kalhatti falls offer a ravishing view of cascading waters. In order to reach the Hebbe falls, you will have to undertake an adventurous journey of 13 km long forested path but the end promises you with immense natural beauty. On the other hand, the Kalhatti waterfall gushes down through the Chandra Drona Hills in front of the Veerabhadreshwara Temple, the Shiva Temple. According to legend, sage Agastya had done his penance here. A collusion of history and natural beauty, these waterfalls are sure to transport you to a dreamy world.
Also Read: Ravishing Waterfalls in Karnataka
7. Camping at Kemmanagundi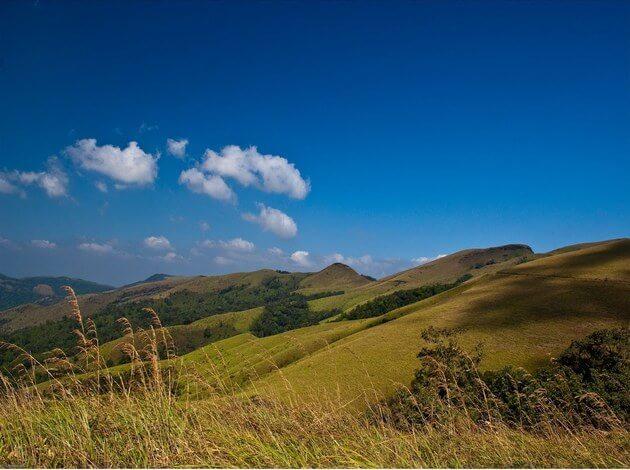 For those who want to set their camps amidst the natural world can fulfill their desire by camping at Kemmanagundi hills. These hills offer a panoramic view of Chikmagalur. The most popular point at the hilltop is the Raj Bhavan. At night, nature becomes even more seductive as you can just lie down and star gaze.
Also Read: Best Camping Destinations In India
8. For a Religious Retreat visit Horanadu Temple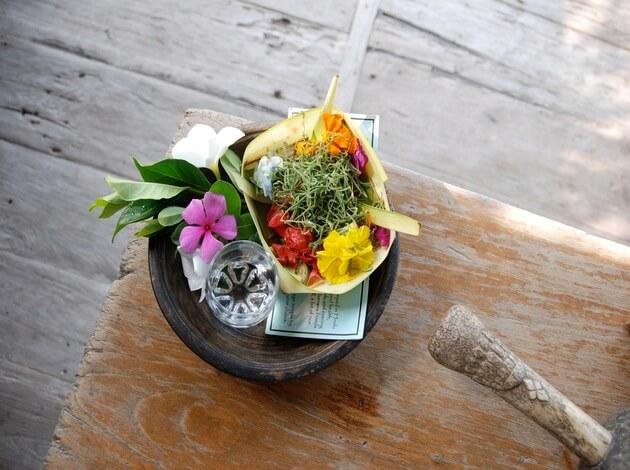 PC: Wikimedia Commons
For those who want to find some kind of spiritual retreat during their trip to Chikmagalur can visit the Horanadu temple. It is dedicated to goddess Annapoorneshwari and is thought to have been established by Sage Adi Shankaracharya. Enveloped by the lush green vegetation, this temple looks stunning.
9. Play some Golf at Chikmagalur Golf Club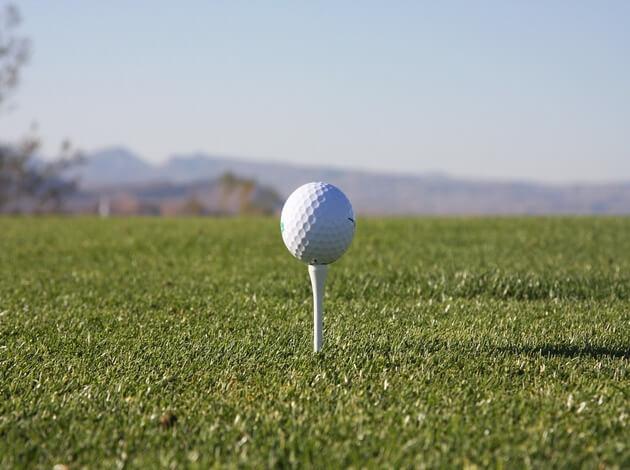 Chikmagalur also attracts people who love to play Golf. The Chikmagalur Golf Club offers a distinguished Golfing experience with its well-maintained 9-hole golf course and an impressive clubhouse.
10. Follow the Hoysala Temples trail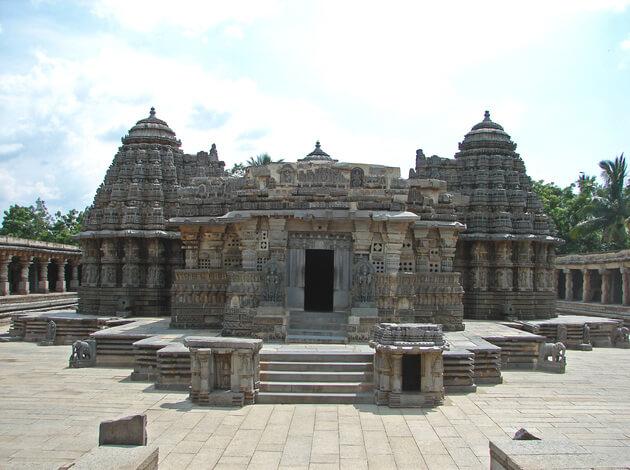 While you are driving from Bangalore to Chikmagalur, take a small detour and visit the legendary Hoysala Temples trail that consists of a number of temples scattered across this district. Though all are equally enchanting, some are famous, while others are little-known. Some of these temples are located in Maddur, Basaralu, Hosaholalu, Kikkeri, Nagamangala and Thonnur. Of these, the most famous is the Lakshminarayana Temple at Hosaholalu, which was built by the Hoysala King Vira Someshwara and dates back to 1250 AD. It is a trikuta structure (three shrines) and its central shrine has an imposing shikara (superstructure).
11. Wonder at Neelakurinji blooms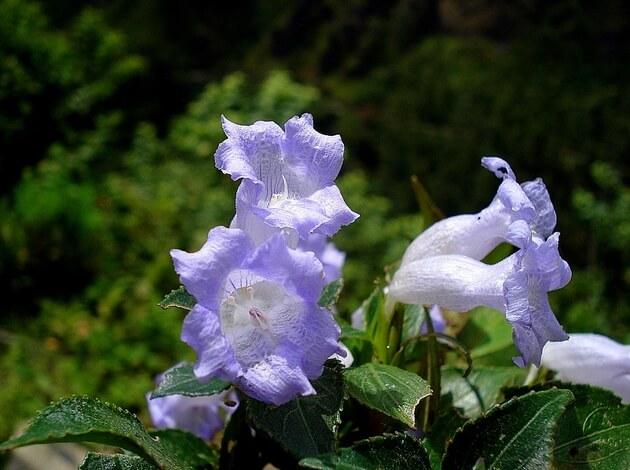 PC:Aruna Radhakrishnan /Flickr
Although Neelakurinji flowers bloom for just once in 12 years, you might get a chance to see their breathtaking beauty. These purple blue flowers look awe inspiring and spread the complete hillside. Chikmagalur is one of the few places in India where you can spot these beautiful flowers.
Best time to see Neelakurinji blooms: April and May
12. Bird Watching at Bhadra wildlife sanctuary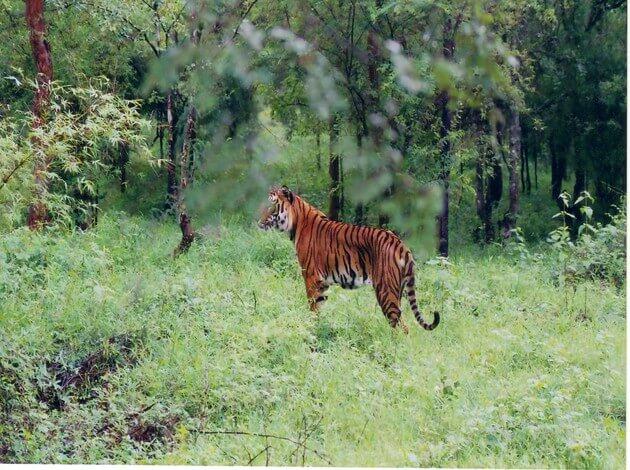 PC: Wikimedia Commons
The lovers of wild life can find ample of opportunities to spot beautiful and exotic birds at Bhadra Wild life sanctuary. It houses more than 250 species of bird life, some of which are ruby-throated bulbul, shama, Malabar whistling thrush, four species of hornbill, racquet-tailed drongo, and the paradise flycatcher. These birds that inspire us to fly high, to sing and to commune with nature are the loveliest and the most admirable creatures of the God's creation.
Also Read: 12 Best Bird Sanctuaries in India
So which of these activities would you like to undertake on your trip to Chikmagalur? Let us know.
Would you like to explore more of Karnataka?
8 Destinations in Karnataka for That Offbeat Vacation