10 Best Places to Visit in Coorg for an Amazing Vacation
* Disclosure: This post may contain affiliate links, which means we may receive a commission if you click a link and book something (there is never any extra cost to you for using these links).
Coorg is a sparkling jewel in the crown of the Beauty of Nature in South Asia. it boasts of some of the best scenic spots, wildlife sanctuaries, coffee plantations, and also happens to be an amazing hill station near Bangalore and one of the best Summer getaways in India.
Although Coorg is a popular year round destination, the best time to visit Coorg is in the monsoon between June to August. Let us explore some of the best places to visit in Coorg during that time.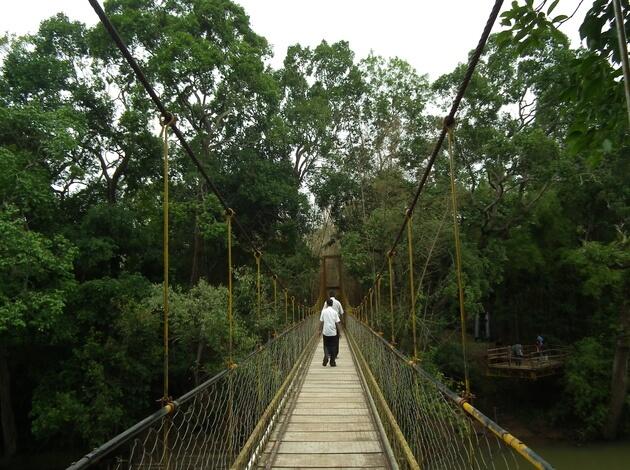 Image Source: Wikimedia Commons
How to reach Coorg
By Bus: There are daily buses from Mangalore, Bengaluru and Mysore. An overnight travel to Coorg by bus is a luxurious as well as an affordable option.The frequency of the Buses to Coorg is also very regular throughout the day.
By Train: As there are no trains to Coorgs, you need to book tickets to neighbouring areas via the IRCTC website. It is always advised to have a prior registration.
By Flight: Coorg does not have an airport, Mangalore airport is the closest airport. The Mangalore airport hosts domestic flights from all over the country.
By Road: For nature lovers, this is the best option as travelling to Coorg by road is very easy thanks to the well connected and maintained road network.
Here is a crisp list of places to visit in Coorg when on a short holiday.
1. Iruppu Falls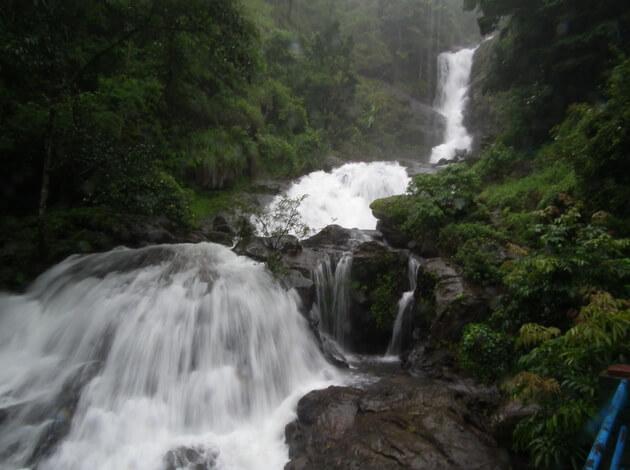 Image Source: Wikimedia Commons
One of the most popular places to see in Coorg, the Iruppu falls is a magnificent natural beauty located in the Brahmagiri Hill range. The falls are a result of the 60 ft plunge taken by the river Lakshmana Tirtha amidst the gigantic green mountains.
The folklore behind the creation of Iruppu falls states that when Lord Rama and his brother Laxmana were on the search for Sita, Lord Rama was thirsty, hence Laxmana shot an arrow in the ground and from there the water started oozing out thereby quenching Lord Rama's thirst. The tranquil natural beauty surrounded by lush green forests and the resonating sound of the waterfalls make this a sight to behold for a lifetime. Take a spare set of clothes just in case you want to soak yourself in this natural shower.
2. Nisargadhama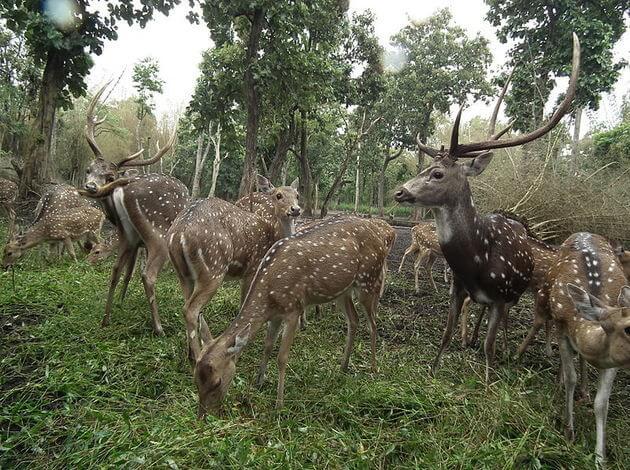 Image Source: Wikimedia Commons
This charming island formed by the river Cauvery stretches over an area of 64 Kms is nestled among stoic bamboo bushes, sandalwood and teak trees. It is a popular picnic spot among locals and tourists. You can spot deers, peacocks and rabbits on this stunning island. A variety of flora and fauna can be found on this island. You will be amazed at the artistry done by nature on this island. The different hues of green, the brightly coloured birds and exotic flowers make you wonder if god is an artist. The journey over the hanging rope bridge is the most thrilling part of the journey to this secluded island. The island hosts a children's playground and Orchidarium. Boating, Elephant rides and bird watching are popular activities here. This makes Nisargadharna one of the best Coorg sight seeing spots.
3. Mallalli Falls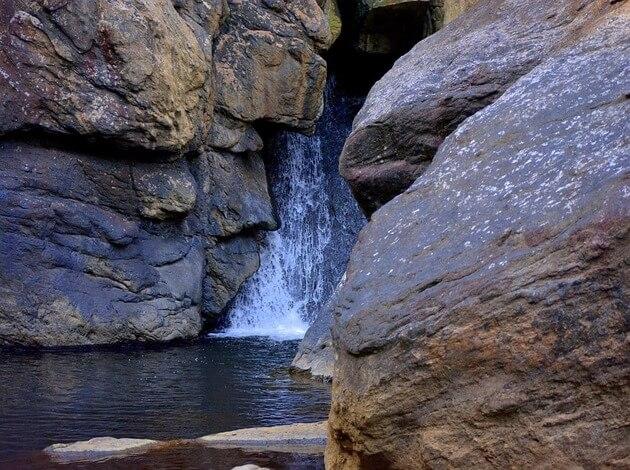 Image Source: maxpixel.freegreatpicture.com
The Mallalli Falls is situated at the foothills of Pushpagiri Hills in the Kodagu District of Karnataka. This majestic beauty can easily top the list of every nature lover's favourite places. The view of the water cascading gently yet gracefully amid the lush greens is simply mesmerizing. At a height of 200 ft. the waterfall is one of the tallest falls in South India. This is the ultimate getaway that allowed you to do what is extremely necessary breathe peacefully!
Plan a trip to these other hill stations near Bangalore
4. The Raja's Seat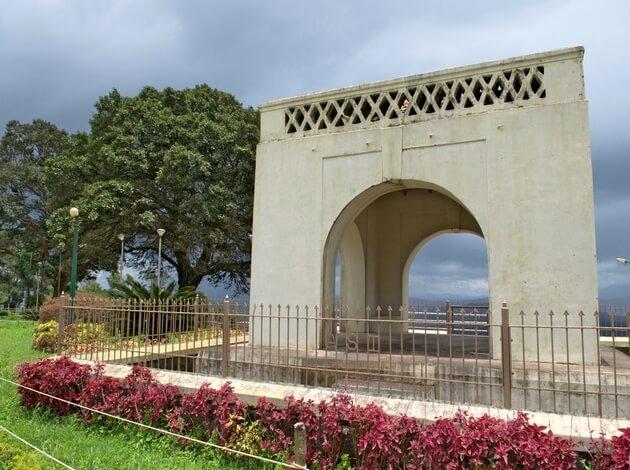 Image Source: Wikimedia Commons
The Raja's seat, situated in the town of Medikari is considered to be one of the most scenic places in Coorg. Raja's seat is blessed with a sprawling seasonal garden with artificial, musical fountains that ensure beautiful fully bloomed flowers that exuberate a different charm altogether. The Raja's seat is a small pillared structure made of brick & mortar and connected by arches. It was said to be the regular hangout of the Kodagu Kings as a place of leisure. The Raja's seat is a great place to watch sunsets.
5. Abbi Falls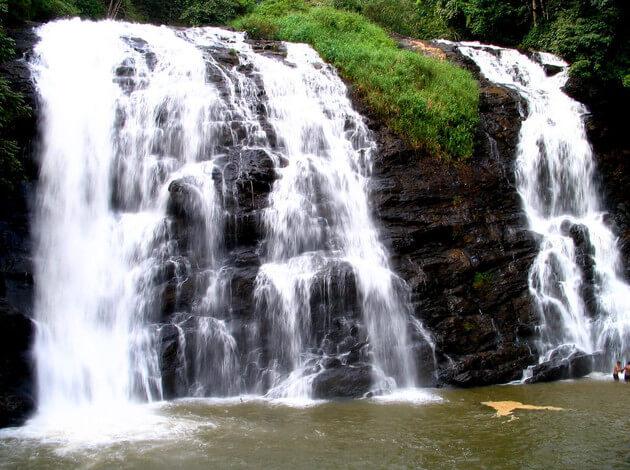 Image Source: Ananth BS/Flickr
The Abbi Falls or Abbey Falls is located at a short distance of just 10 Kms. This magnificent waterfall located among the coffee plantations against a bacjdrop of misty clouds is a stunning sight. The orchestra of the thunderous waves trashing against the stones creates a calming sound that almost instantly soothes your senses. The Abbi Falls is a popular trekking site. There is a Kali Mata temple nearby that is worth the trek up and back.
6. Dubare Reserve Forest and Elephant Camp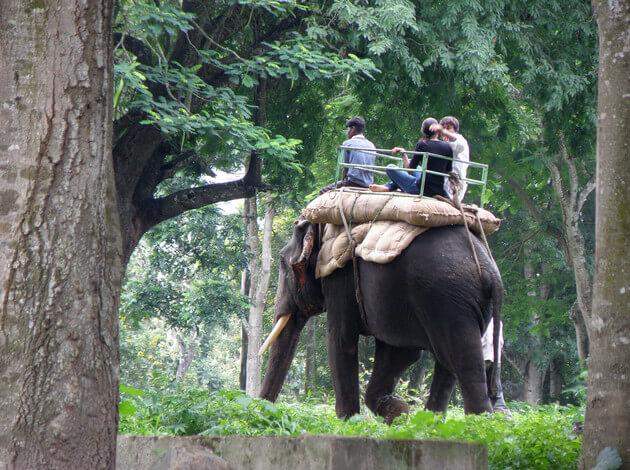 Image Source: smerikal/flickr.com
This breeding ground of Elephants is one of the best tourist spots in Coorg. It has been undertaken as a project by the Forest department. Naturalists here can guide you regarding various aspects such as the lifestyle and psychology of the gigantic creatures. The reserve boasts of 150 elephants Apart from Elephants, you can also come across Sambhars, Deer and other such animals. It is a pleasant sight to watch these animals and birds in their natural habitats.
7. Tadiandamol Peak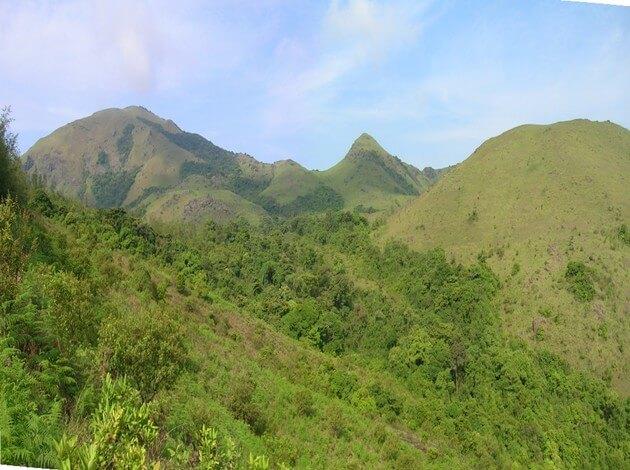 Image Source: Wikimedia Commons
The Tadiandmol peak is the 2nd highest peak in Karnataka and is located 35 Kms from Madikeri. This place is an active location as the trekkers keep visiting this gargantuan natural beauty. There are many places that you can visit from the Tadianamol peak such as the two storeyed Nalaknad palace which is often used as base camp by trekkers.
8. Namrodling Nyingmapa Tibetan Monastery and Golden Temple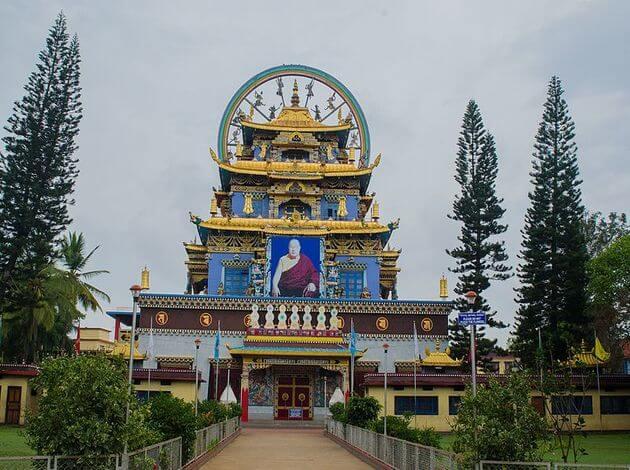 Image Source: Wikimedia Commons
Coorg is the second biggest Tibetan settlement in India. Owing to this a lot of cultural influences can be seen in Bylakuppe. Bylakuppe is an absolute delight to visit. The Namrodling or the Golden Temple has a typical Tibetan architectural style. This place sees maximum footfall on the day of Losar which the Tibetan New Year Day.
9. Brahmagiri Peak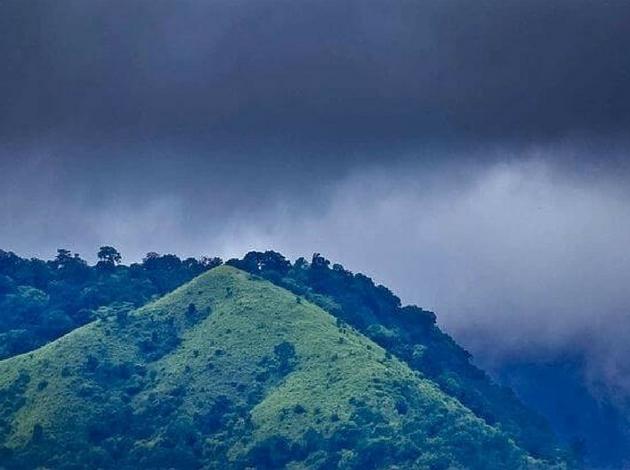 Image Source: Wikimedia Commons
Lush green forests, grasslands, steams of crystal clear water and colourful floras is exactly how one would begin to describe this magical place in Coorg. The fresh morning of the Brahmagiri Hill and misty mountains make your pressures vanish in a jiffy. The Brahmagiri Hill also houses a wildlife sanctuary that includes Lion-tailed Macaque, Jungle Cat, Spotted Deer, Nilgiri Langur, Giant Flying Squirrel and many other animals.
10. Nagarhole National Park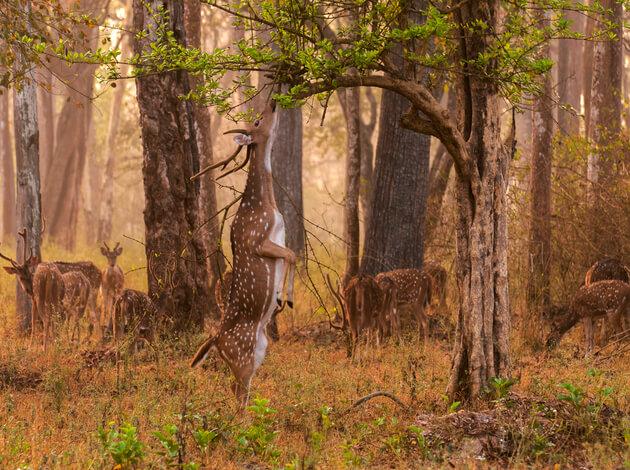 Image Source: Wikimedia Commons
The Nagarhole national park is an absolute must visit for all wildlife lovers. Essentially a large forest, this sanctuary and tiger reserve has many other animals apart from Tigers and Elephants including wild dogs, deer, gaur and over 270 species of birds. The open sight linings along the banks of the river make it easier to spot and watch the wildlife activity on the streams.
Some other places to visit in Coorg include Chettalli, Omkareshwara Temple and there are many more activities in Coorg that you can put up on your bucket list. Stay tuned for more!
Wish to plan a trip to Coorg very soon? Get started here!