Top 20 Places To Visit In Monsoon In India
* Disclosure: This post may contain affiliate links, which means we may receive a commission if you click a link and book something (there is never any extra cost to you for using these links).
Rain Rain come again! While some of the people might dread the puddles, drenching and all the mess that monsoons entail, there are some who wish to get themselves swilled in those heavenly drops of water that nature bestows us with every year. As this monsoon rings the bell in your ears and darkens the sky above, don't be a couch potato to while away your time before TV at home, but step out and experience some of the most beautiful and thrilling places to visit in monsoon in India. Believe me! Your perception of monsoons will completely change as you will see these picturesque locations in India that simply don a new look during this season.
1. Cherrapunjee, Meghalaya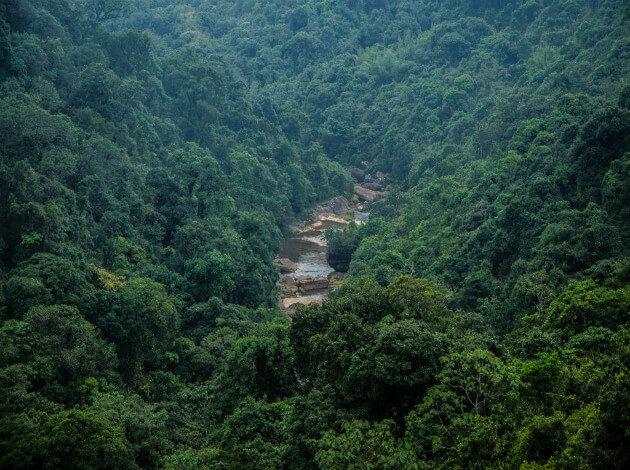 PC: Ashwin Kumar/Flickr.com
I know what you must be thinking! What can monsoons add to the already wettest place of the Earth? But if you listen to people who have been there during the monsoons, you will come to know of the kind of beauty that this place holds in this season. This is one place in India where you can experience rainfall in its most splendid self--unharnessed and uncontrollable. The period of July-August gives a magical color to Cherrapunji's landscape and you will be left with infinite memories of what it feels to be like REALLY drenched in rains!
Activities to do: Walking over the living root bridges under the rain, river canyoning from Nongthymmai to Mynteng steel rope bridge
What to Avoid: Trekking, rock climbing and camping
Nearest major city: Guwahati
Stop Waiting, Start Planning! Plan Your Trip today and return home with bunch of experiences. Check out the other places to visit in Meghalaya in Monsoon.
2. Pondicherry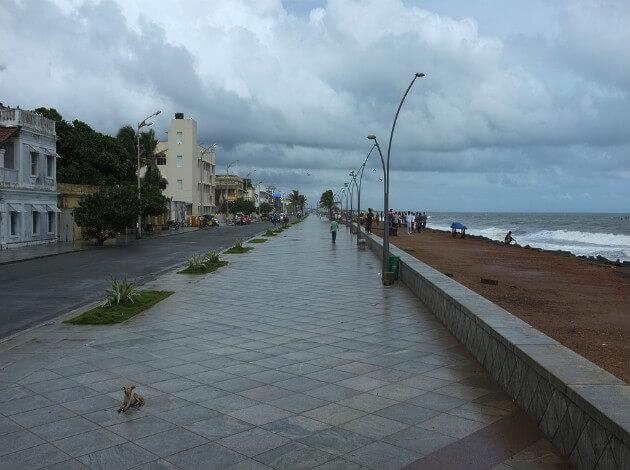 PC:Aleksandr Zykov/Flickr.com
If you wish to experience the quintessential Pondicherry, monsoon is the best time to visit. It is that season of the year when the colonial buildings glisten due to the drizzling water, beaches become more spectacular and natural vistas envelope a more idyllic cover. With an awe inspiring blend of nature, culture, history and spirituality, Pondicherry does deserve to be in the list of one of the best places to visit in India during monsoon.
Activities to do: Nature sightseeing, having the best cuisine, nightlife
What to avoid: Scuba diving can be bit challenging during this time
Nearest Major city: Chennai
Do Read: Things to do with Family in Pondicherry
3. Munnar, Kerala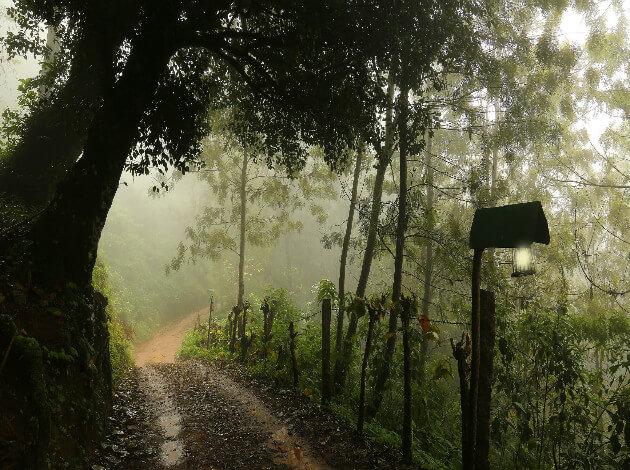 PC: rudra services/Flickr.com
The emerald landscape with unpolluted air renders Munnar to be one of the most sought after monsoon destinations in India. The mist that surrounds this quaint town during this time is enough to send you in a state of trance. Munnar is sure one of the spectacular monsoon honeymoon destinations.
Activities to do: Visit the splashing water streams that become voluminous during the monsoons, fishing in the tea estates, watching wildlife
What to avoid: rock climbing and rappelling
Nearest Major city: Cochin
4. Goa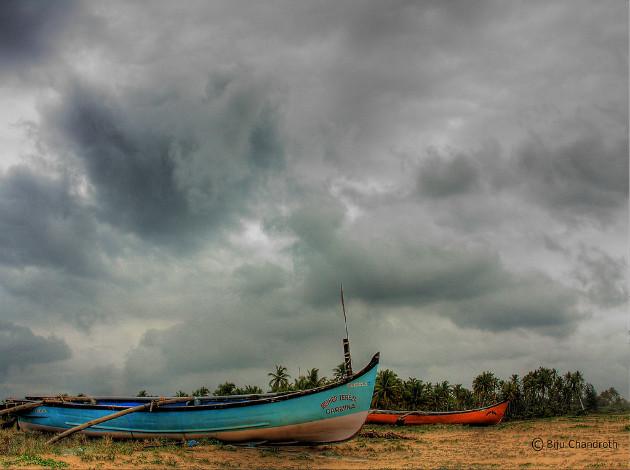 PC: Myshots at photography/Flickr.com
While you can visit Goa at any time of the year, there is something special and unparalleled about the monsoon season here, that you can't find anywhere else in India. Goa in monsoon is like a whiff of fresh air to the sore eyes and soul that comes along with a fervor of its own. The never ending rains, landscape enveloped in green color, Portuguese houses and mansions drenching under the rain, locals holding those big leaves during the downpours, soaked shacks, swelling sea are some of the pictures that would make a perfect collage of Goa in monsoon.
Activities to do: Watch the majestic Dudhsagar Falls that swells up during this time, Attend the fertility feast of St. John the Baptist, riding along the city on bike, Visit the stunning emerald wildlife sanctuaries of Goa
What to avoid: Water activities
Nearest Major city: Mumbai, Panaji Airport
5. Mahabaleshwar, Maharashtra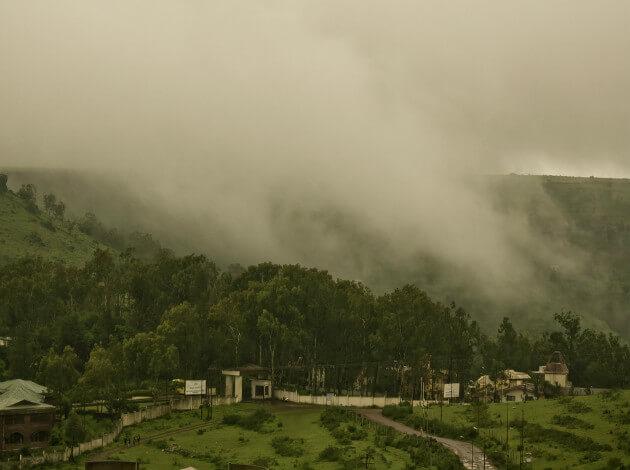 PC: Nishanth Jois/Flickr.com
This one is my favorite! Cascading waterfalls, lush greenery and perpetual mist make up the picture of Mahabaleshwar in Monsoons and thus makes it one of the most coveted places to visit in monsoon in India. Infact, there can be nothing more beautiful and enamoring than the beauty and attraction of Western Ghats in monsoons. There are certain ancient temples such as Mahabaleshwar Temple, in this cute little hill station in Maharashtra that look even more appealing in monsoons.
Activities to do:Trekking in and around, Boating at Venna Lake
What to avoid: Camping
Nearest Major city: Pune, Mumbai
Do Read: Places to Visit in Mahabaleshwar
6. Udaipur, Rajasthan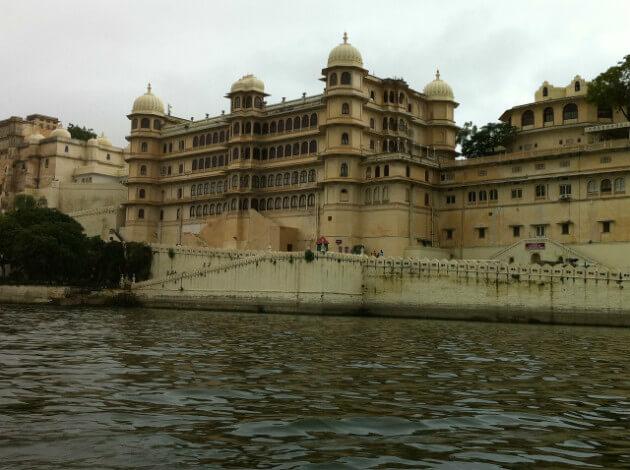 If you are thinking of the most royal monsoon getaway in India, Udaipur is the place to go. Surrounded by the magnanimous Aravalli hills and bestowed with five lakes, Udaipur becomes even more charming during monsoon.
Activities to do: Visit the monsoon palace and lake palace, trekking in and around
What to avoid: Cycling tours
Nearest Major city: Delhi
7. Darjeeling, West Bengal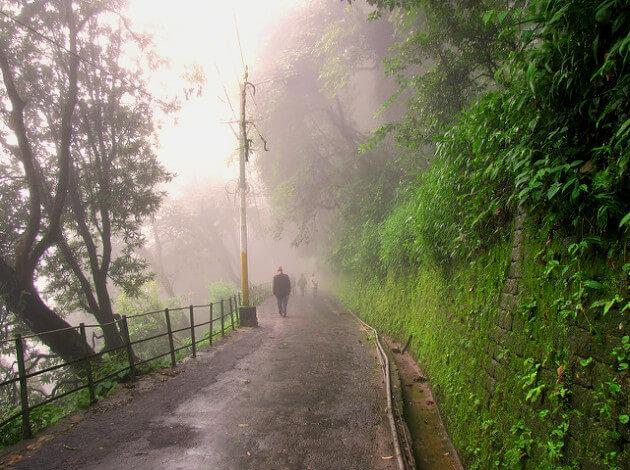 PC:Man Bartlett/Flickr.com
Darjeeling is one of the best places to visit in rainy season in India. Simple pleasures such as strolling on the British roads as the raindrops caress your face, standing against strong winds and welcoming each street with a photograph will render you with indelible memories of Darjeeling.
Activities to do: Nature sightseeing, walking down the tea plantations, gorge on some steaming hot momos served with hot chilli sauce.
What to avoid: Trekking as there are chances of landslides
Nearest Major city: Kolkata
8. Kodaikanal, Tamil Nadu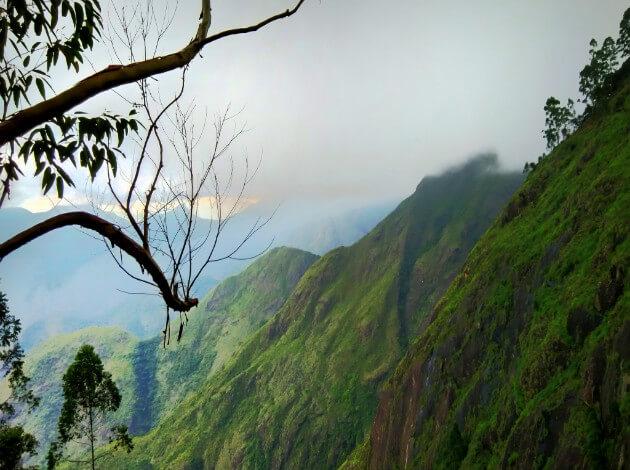 PC: wishvam/Flickr.com
Move south of India and see what nature holds in store for you there! Surrounding the town of Kodaikanal are the tiny streamlets that turn into gushing waterfalls during monsoons. Apart from that, you will be offered with a number of views of picturesque landscapes that turn denser during this season. Kodaikanal is a must visit place in August in India.
Activities to do: Boating in Kodai lake, visit the pine forest, visit the Berijam lake
What to avoid: Trekking
Nearest Major city: Madurai
9. Valley of flowers, Uttarakhand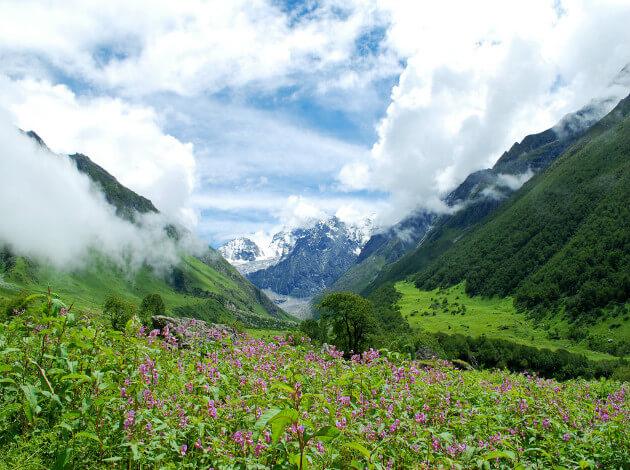 PC: Alosh Bennett/Flickr.com
From south, move up to north and you will come across one of the most exquisite places on Earth: The Valley of Flowers! This valley is surrounded with high altitude mountains and houses atleast 300 variety of flowers that bloom at their best between April to October. For the rest of the year, this valley remains covered with snow.
Activities to do: Hiking, Trekking up to the mountain trail
What to avoid: Nothing
Nearest Major city: Delhi
10. Lonavala, Maharashtra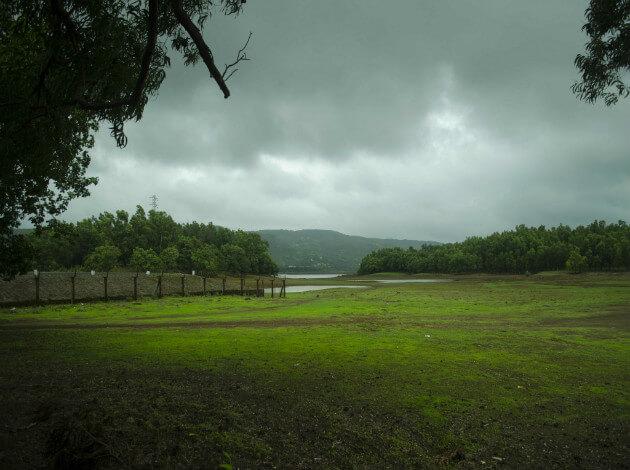 PC: Parag Kadam/Flickr.com
When in Maharashtra, visit Lonavala during monsoons. Surrounded by Sahyadri mountains that offer cascading waterfalls to flow down during monsoons, this town colors itself anew during this time. While most of the northern India remains quite humid at this time, some of the places in Maharashtra remain pretty pleasant and infact dreamy.
Activities to do: Visit the Bushi Dam waterfall, Trek upto tiger point, Visit the Karla caves
What to avoid: Going too close to dam, water can be bit unpredictable during this time
Nearest Major city: Pune, Mumbai
11. Alleppey, Kerala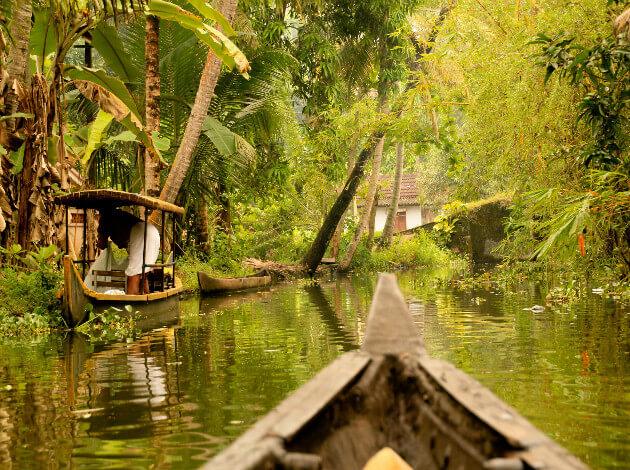 PC:Patty Ho/Flickr.com
Kerala's magical backwaters are even more stunning during monsoons! Alleppey is an ideal haven for the couples who wish to colour their monsoons with a romantic charm. Alleppey is mystical, laden with local colour and looks surreal during hours of incessant rains.
Activities to do: Boat rides, backwater cruising, Pathiramanal island visit
What to avoid: Nothing
Nearest Major city: Cochin
12. Andaman and Nicobar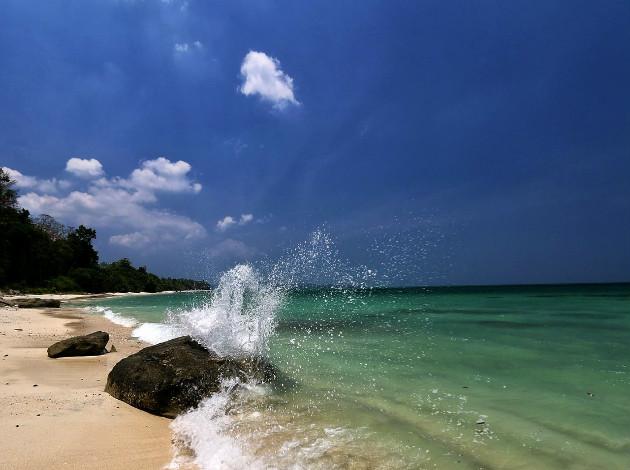 Dotted with silver and sandy pristine beaches, Andaman and Nicobar islands is one place that will make your monsoon an exciting season. These islands are known for their submarine mountains, breathtaking natural beauty and thrilling adventures water sports. Since rains turn everything into green here, this is one place that you can't afford to miss during this monsoon! Don't want to go out in the rain? Worry not, you can enjoy the monsoon from the cozy resorts in Andaman!
Activities to do: Trekking, bird watching at Chidiya Tapu
What to avoid: Scuba diving and snorkeling
Nearest Major city: Port Blair
13. Dalhousie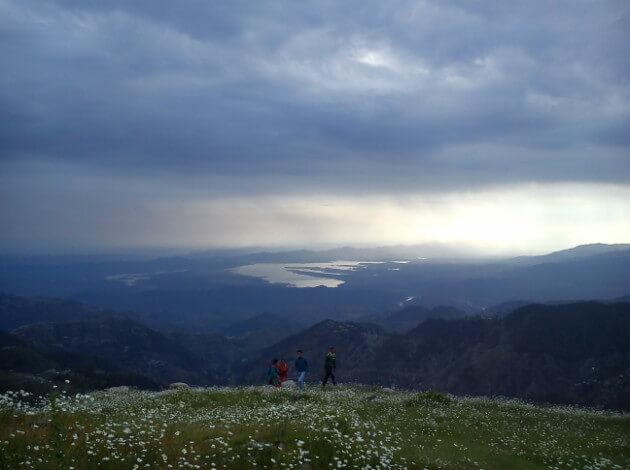 PC: Wikimedia Commons
Nothing can beat the quaint British charm of Dalhousie that turns more surreal during monsoons. As it is Dalhousie boasts of a beautiful weather, monsoons further add a touch of winter chill after the sunny days of summers here.
Activities to do: Trekking and nature sightseeing
Things to avoid: Nothing
Nearest major city: Delhi
14. Kasol, Himachal Pradesh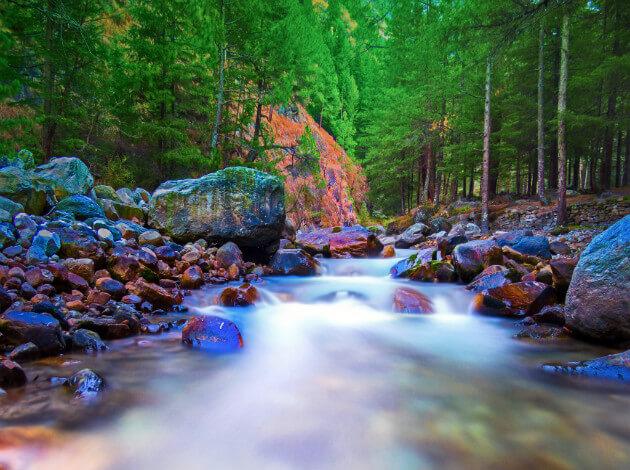 PC: Rishbh Sharma/Flickr.com
Kasol is perhaps one of the best places to visit in India during July-August. Nestled in sylvan hills, this small village is today quite famous with backpackers, trekkers and nature lovers. During monsoons, this village becomes resplendent with green color making it one of the havens on earth.
Activities to do: Nature sightseeing, Trekking
What to avoid: Nothing
Nearest Major city: Shimla, Delhi
15. Jog Falls, Karnataka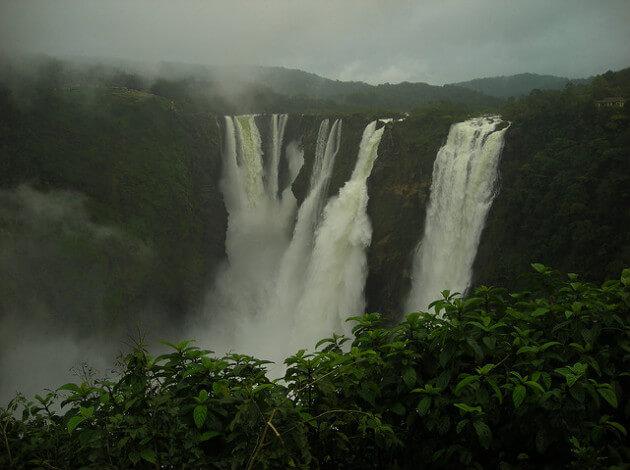 PC: Shubha/Flickr.com
One of the highest plunge waterfalls in India, the Jog falls are situated in Shimoga district of Karnataka State. Locally known as Geruoppe Falls and Jogada Gundi, the Jog Waterfall comes to delineate the beauty and tourism of Karnataka. Falling in four cascades whose milky water gushes down the high levels, the Jog falls look enamoring and jaw dropping. Monsoon is the time when you can witness the falls in their most voluminous self. Must visit these other Karnataka falls as well.
Activities to do: Trekking towards the falls
What to avoid: Camping nearby
Nearest Major city: Bangalore
16. Agumbe, Karnataka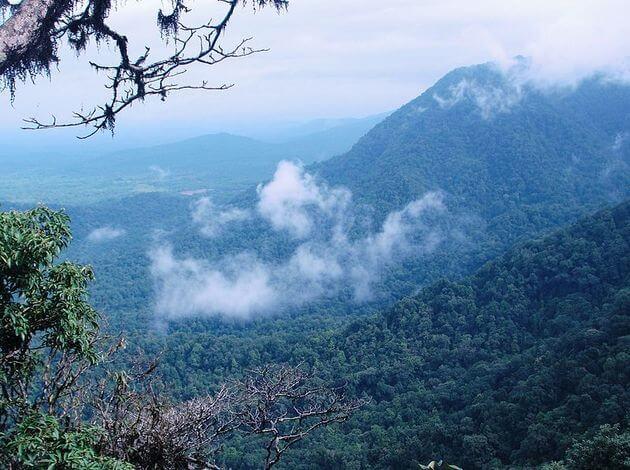 PC: Wikimedia Commons
Often called the Cherrapunji of the South, Agumbe is a tiny village in Karnataka that is enriched with beauty in the monsoon. You can enjoy the heavy downpour from the Sunset Point or many other spots in the village. Since it is surrounded by tall mountains, waterfalls dominate the scene in the wet season. Choose from the Onake Abbi Falls, Koodlu Theertha, Jogigundi or the Barkana waterfalls for some rainy excitement. The best time to visit Agumbe is in the month of August, when the rain subsides a little and the green cover is fresh and beautiful.
Activities to do: Enjoy the rains, relax, take long walks in the rain, waterfalls
What to avoid: Reckless hiking, mountain climbing during excessive rains
Nearest major city: Mangalore
17. Marleshwar, Maharashtra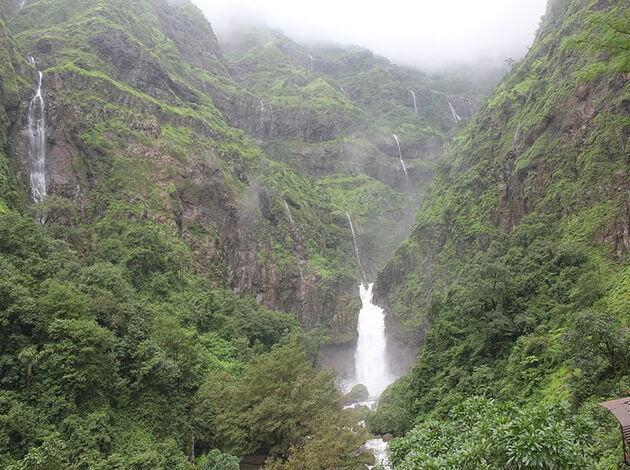 PC: Wikimedia Commons
One of the secret gems in the Konkan belt is the mountain-top temple of Marleshwar. Visit this destination in monsoon once and you will realise why Lord Shiva chose it as its abode. To sanctum sanctorum, you will have to hike up the steps to the top of the mountain. All along the steps, you can hear gushing water but the Dhareshwar waterfall comes into view only when you reach the temple premises. From the top, you can see water cascading down into the river below. The mountain is surrounded by thick green forest swaying in the winds that caress it. Plan an excursion here from the city of Ratnagiri, one of the major tourist attractions in the Konkan belt.
Activities to do: Hiking to the temple, Thibaw Palace Museum, Pawas temple, Prachin Konkan Museum and Jaigad Fort near Ratnagiri
What to avoid: Beaches, hiking, and treks
Nearest major city - Mumbai, Pune
18. Lahaul, Spiti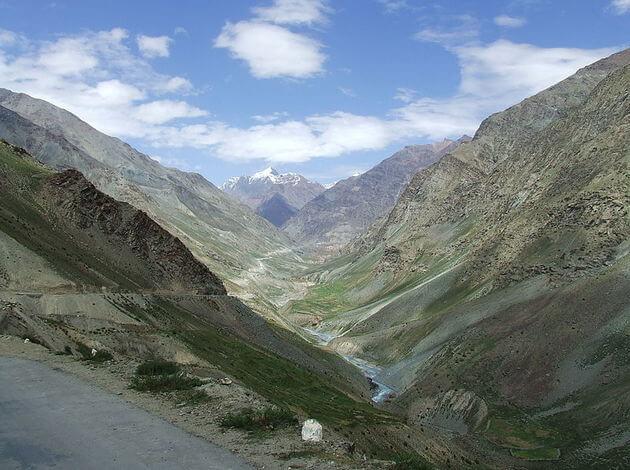 PC: Wikimedia Commons
Looking to search for some peace on your monsoon holiday? The stark wilderness of Lahaul and Spiti await all you adventure lovers. Discover the golden peace prevalent in the monasteries like the Kye or Tabo. Visit the natural retreat of Sissu for reconnecting with the gorgeous nature prevalent here. Join a trek in the nearby areas and immerse yourself in the natural beauty of the Spiti Valley. The overall atmosphere here will instill a calm in you that provides you with inner strength and a rejuvenated approach to life.
Activities to do: Visit Buddhist monasteries, trek, nature walks
What to avoid: River sports, hiking, mountain climbing
Nearest major city: Shimla
19. Mandu, Madhya Pradesh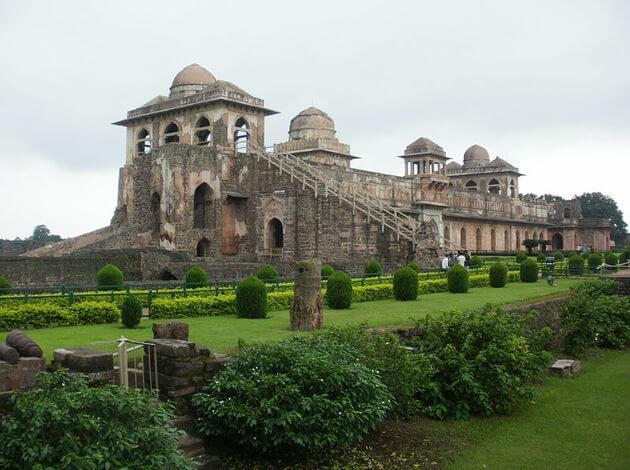 PC: Wikimedia Commons
Planning a holiday in July? Head to the historic town of Mandu in Madhya Pradesh. Mandu has been witness to some of the greatest architecture and love stories of medieval India. Listen to the legends sung by the Jahaz Mahal, Ashrafi Mahal, Roopmati Pavillion and many other lovely buildings. They will tell you how important this tiny city was in the golden age of Indian history. It does not rain so much in the region near Mandu, so you can easily visit all the important places in town. Watch the Narmada River swell in size from the fortress of Mandu.
Things to do: Visit the historic locations in the city, learn about the local legends
What to avoid: Boating on the river
Nearest major city: Indore
20. Kanyakumari, Tamil Nadu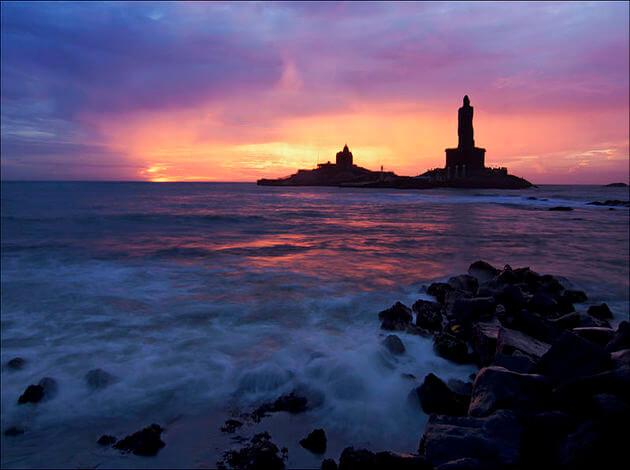 Two large seas join the mighty Indian Ocean at Kanyakumari, but the town has more to it than just the gorgeous beach. You can check out the expanse of the town from the Thiruvalluvar statue. Take a short trip to the Padmanabhan Palace close to the border shared by Tamil Nadu and Kerala. Visit the Tsunami Monument along the southern shore. Those of you looking for a quiet beach to relax must pay a visit to the one at Chothavilai. If you are someone who loves to visit architectural masterpieces, Our Lady of Ransom Church is one place you must stop at on your trip to Kanyakumari.
Activities to do: Visit beaches, monuments, statues, museums
What to avoid: Sailing, water sports
Nearest major city: Chennai
These are some of the best places to visit in monsoon in India, hope your season turns out to be the most vibrant. Any other suggestion? Let us know.