Places to Visit in Monsoon Near Hyderabad
* Disclosure: This post may contain affiliate links, which means we may receive a commission if you click a link and book something (there is never any extra cost to you for using these links).
The city of Nizams, Hyderabad has a lot to offer when it comes to monsoon destinations. So if you are in a desperate need for a break, then you don't need to worry!
There are places near Hyderabad which will assure you your much-awaited fun vacation. Here's a list of places to visit in monsoon near Hyderabad:
1. Nagarjuna Sagar: Perfect monsoon getaway!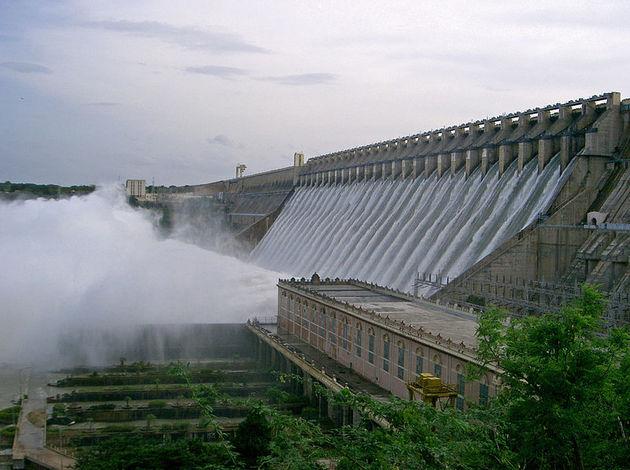 PC: Wikimedia
One of the most popular monsoon destinations near Hyderabad, the Nagarjuna Sagar is attracting thousands of tourists, since ages.
An ideal destination for a one day trip, Nagarjuna Sagar is known for the largest masonry dam of the same name. The 26 gates of the dam are opened during the monsoon months of August or September thus making it a sight to watch out for. In addition, you can visit Ethipothala waterfalls which has crocodile breeding centre nearby and also some caves.
Distance from Hyderabad: 153.5 km
Type of trip: Quick road trip
2. Warangal: The city of rich architecture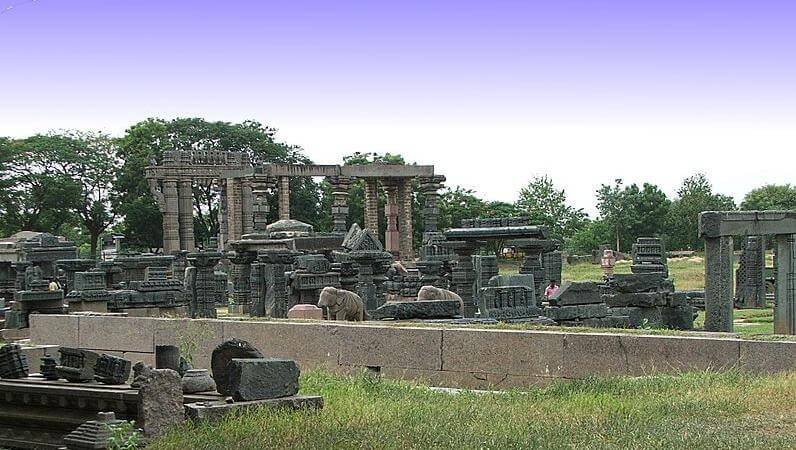 The best time to visit Warangal is between October and March, but you can always visit it to enjoy some heavy showers. Home to the Eturnagaram Wildlife Sanctuary and the Pakhal Lake, this gem of a city down south awaits for all the nature lovers to visit during the monsoons.
You may also visit the Warangal Fort, the Thousand Pillar Temple, Bhadrakali Temple, and the Kakatiya Musical Garden near it during your trip to Warangal near Hyderabad.
Distance from Hyderabad: 150 km
Type of trip: Weekend getaway
3. Bidar: The once capital of medieval Deccan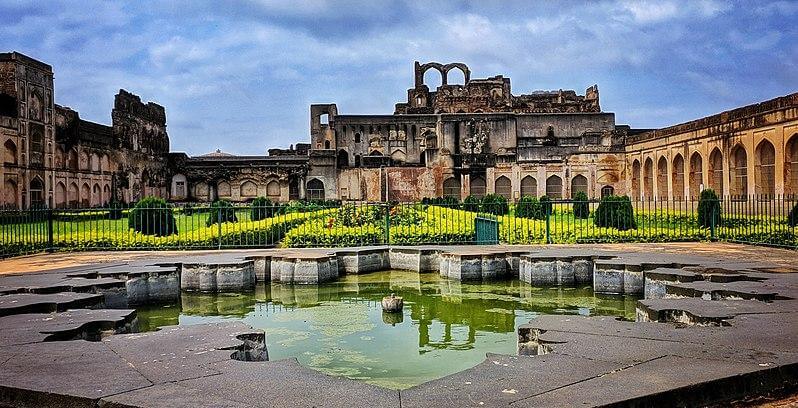 Known as the 'City of Whispering Monuments', Bidar turns into a spectacular city during monsoons when its historical ruins get drenched in rains. Located on a hilltop, the otherwise historical city that solely attracts history buffs, draws a velvety blanket of lush greenery and allures all the nature lovers too during monsoons. Visit all the monuments in Bidar and get transported back to the 15th century.
Distance from Hyderabad: 145 kilometers
Type of trip: Weekend getaway
4. Mallela Thirtham Waterfall: The heartbeat of Nallamala Forest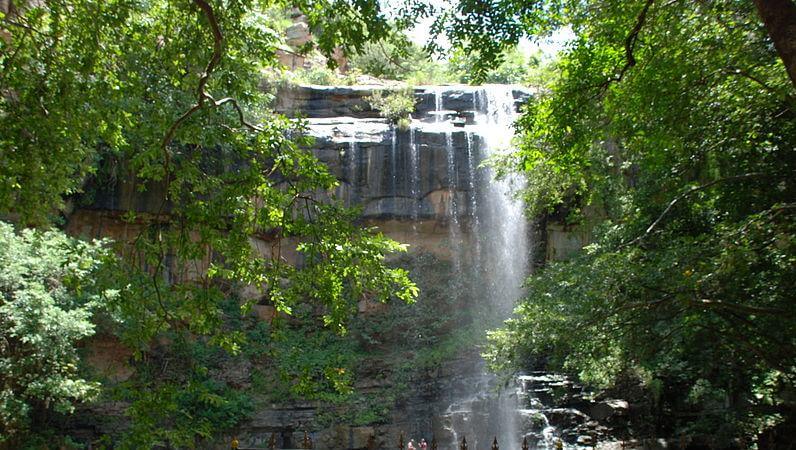 Who isn't excited for a monsoon trek through a jungle, especially when the trek leads to a cascading waterfall? The Mallela Thirtham Waterfall is situated at the heart of the dense Nallamala Forest and makes for a magnificent sight to behold during the monsoons. You have to walk down some 350 steps to access this waterfall. However, it is recommended that you visit this place early monsoon as the road to the waterfall becomes to muddy for a vehicle to pass once it rains heavily.
Distance from Hyderabad: 173 km
Type of trip: Day trip
5. Belum Caves: Unique monsoon destination near Hyderabad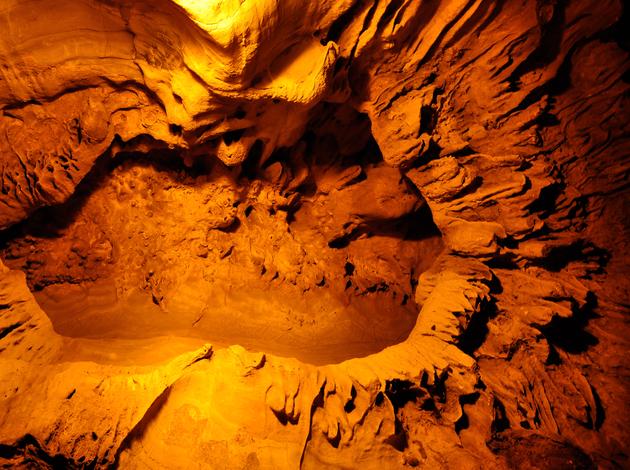 Belum caves, which happens to be the second largest natural caves in Indian subcontinent will take you back in history and is one of the most popular places to visit near Hyderabad. Even though just 3.5 km is explored and 1.5 km is open for public, still every year the caves witness tourists from all around the world.
There is a meditation centre inside the caves which will surely bring out the spiritual person in you. The 3229 metres cave has 16 different gateways and also have deposits of Quartz inside. Walking through the caves can be a thrilling experience because of the deep passages. You can also visit Kurnool, a major centre of pilgrimage which is 106 km from Belum caves.
Distance from Hyderabad: 364.7 km
Type of trip: Weekend Getaway
6. Maredumilli: For a healthy vacation!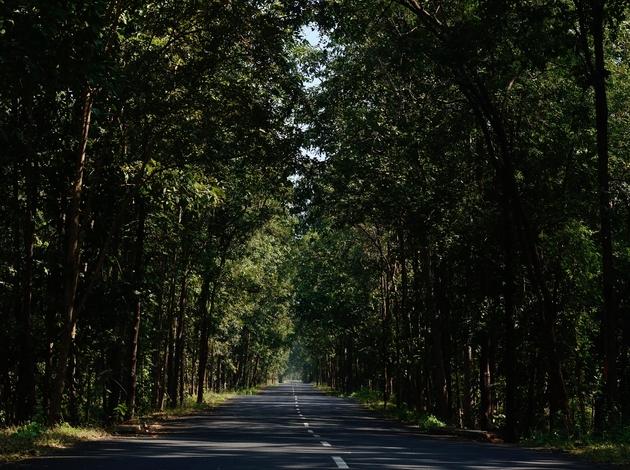 PC: ChanduBandi/ Flickr
God's own district, Maredumilli is next on our list. If you are very conscious about your health, then try visiting Nandanavanam, a medicine awareness centre which will make you aware of medicinal plants.
If you are a non-vegetarian, try the bamboo chicken which is Maredumilli's speciality. With coffee plantations, tree ferns and pepper cultivations, Maredumilli is known for its flora and fauna. Want to explore the unexplored? Then try staying in the Jungle Star Camp site just to experience the thrill of living in eastern ghats.
Distance from Hyderabad: 426.4 km
Type of trip: Laidback vacation
7. Horsley Hills: Every birdwatcher's delight!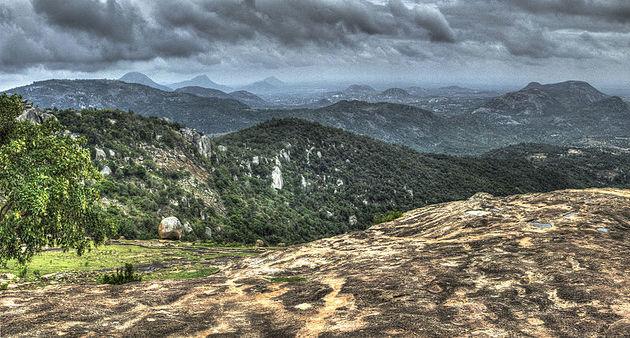 PC: Praveen/ Flickr
Another hill station on the list, Horsley hills is also one of the most visited tourist destinations in Andhra Pradesh. Every bird watcher's delight, this place sees birds of 133 different species and is very rich in biodiversity.
If you are an adventure junkie, then Horsley hills will offer you with many outdoor activities like rappelling, trekking and hiking. You can stroll around the beautiful hills and binge on Pulihora tamarind rice which is the speciality of Horsley hills.You can also buy handicrafts made by tribals here to take back and gift your friends, relatives or colleagues.
Distance from Hyderabad: 527.6 km
Type of trip: Laidback vacation
Get good deals with TripHobo Hotels. Book Now, Pay Later!
8. Araku Valley: The mystical hill station near Hyderabad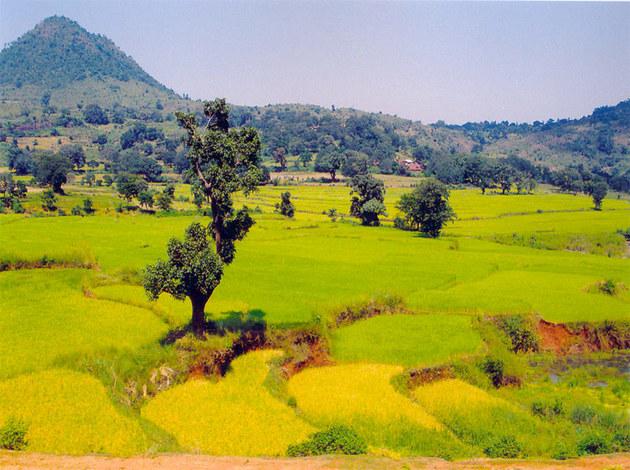 Breathtaking locales, misty clouds and fresh breeze will sum up Araku Valley for you. Famous for its coffee plantations, Araku valley is also a hot favourite shooting spot for various South Indian films and is one of the most visitedhill stations near Hyderabad .
When it's raining, the beauty just doubles thus making your trip, an unforgettable one. You can also bond with the tribals in the valley and buy old silver jewellery to take back home. Try visiting Ananthagiri hills which is famous for its coffee plantations and also calm your taste buds with caffeine. If you want to experience living by the countryside or just a good trek then Araku Valley is your ultimate monsoon destination.
Distance from Hyderabad: 698.7 km
Type of trip: Laidback vacation
So, without any delay, make your bookings, pack your bags and head straightaway for a fun vacation.
You may also like to read:
Places to visit near Mumbai in monsoon