15 Places to Visit in North East India!
* Disclosure: This post may contain affiliate links, which means we may receive a commission if you click a link and book something (there is never any extra cost to you for using these links).
The seven sister states of India or the "North East" are often overlooked as far-fetched, distant destinations in India, for sundry reasons. Good thing- these places boast of a plethora of opportunities on the fronts of tourism, leisure, adventure and novel experiences on the whole. If the rustic, ancient, earthy charm of eastern Asia allures you, you will be delighted with how close you are actually to it, right here in your very own country.
From forested mountains of the Dzukou Valley to the pristine lake of Loktak, this abode of Gods will leave you enchanted. To give you some direction on how to plan an east Indian sojourn, listed below are 15 places to visit in north east India, you must consider.
1. Get lost in the wilderness of the Kaziranga National Park
2. Flashback to history at the Kamakhya Temple

Image source: wikimedia.org
Holding great significance in the Hindu religion, the Kamakhya temple in Guwahati is one of the oldest of the 51 Shakti Pithas. The temple's beauty is amplified given its placement atop the Nilachal Hill. Its structure and design, also referred to as the Nilachal type has won a lot of appreciation. If you are someone who loves history or are inclined towards mythology, a visit here is a must. All this among much more makes the Kamakhya Temple one of the most important tourist attractions in northeast India. To witness some of the regional religious practices including the superstitious ones like the animal sacrifice or an ancient Khasi sacrifice, you may visit this place in the mornings.
3. Out and into the wild of Manipur Zoological Garden

4. Bask in the surreality of Dipor Bil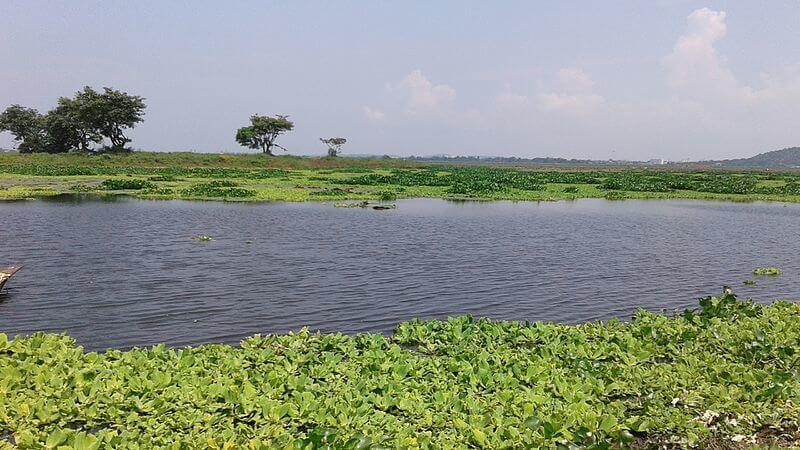 5. India's biggest multipurpose museum, Assam State Museum

Founded in the year 1940 by members of the Assam Research Society, also popular as Kamarupa Anusandhan Samiti, the Assam State Museum is usual in every north-east India tourism packages. This museum easily outdoes all other museums in India with its myriad sections of rare Natural History, Epigraphy, Crafts, Sculptures, as well as Anthropology & Folk Art & Arms section. The museum also hosts of an iconic library holding a supreme collection of stenographic assortments. All in all a brilliant place for insights into the Assamese history and much more.
6. Go back in time at the Rang Ghar

Once a sports pavilion, the Rang Ghar, today, is supposed to be one of the oldest surviving amphitheaters in Asia. The beautiful two-storey structure is awe-striking at the first glance itself with its inverted royal Ahom long boat structure. Perched in an alluring contrast of a lush green garden, it is from this building that the then royals revealed games like buffalo fights and other sports. Close by attractions of Rangpur Palace, Joysagar, Talatal Ghar, Pukhuri and Kareng Ghar make this one of the important tourist destinations in east India
7. Play peek-a-boo with the Himalayas at the Manas National Park

The northeast will leave you surprised with its number of UNESCO Natural World Heritage sites and of course rich wildlife. Possessing titles of India's Project Tiger reserve, along with Assam's elephant reserve and a biosphere reserve, the Manas National Park is perched beautifully at the foothill of the magnificent Himalayas. Species you must look forward to while at the park include- golden langur, Assam roofed turtle, pygmy hog, and the hispid hare. As you stroll through the park, the Himalayas will play a frisky peek-a-boo with you making for one cherished Assamese memory.
8. A place where a daughter was isolated, Agnigarh

Okay, now this is one place every girl can relate to, however, a tad overwhelming! History has it that, it was at this fortress where King Banasura kept his daughter Usha, all isolated. The name is derived from a rather baffling fact of being constantly encompassed with fire, so as to restrict entry. Entry was especially restricted to Aniruddha, Krishna's grandson with whom Usha fell in love with, in her dreams! This tale garnered a lot of visitors, making it one of the most important tourist places in north-eastern states of India.
9. Manipur's holiest place, Kangla Fort

Northeast's history certainly is very enlightening, it is unfortunate that such little importance is given or mentioned in school syllabi. An abode of the Meetei rulers of Manipur, the Kangla fort today mesmerizes one with only the residual remains. Set on the banks of the Imphal River, the Kangla Fort once stretched across the other side on the river too. Momentous given its role in setting up the kingdom of Manipur, this site reaps several visitors throughout the year. No surprise, that it is also considered as the holiest place in Manipur by the locals.
10. Manipur State Museum for some serious jaw dropping

Trust Manipur for preserving history and heritage like no other state! Operated by the Government, this two-storey museum accommodates some amazing collections, that will literally have your jaw dropped. From the Hiyag Hiren, a 54-feet long royal boat to war weapons, this place does not disappoint. The highlights of the museum are two unbelievable things a gold-plated human mask sculpted with a skull and the stunning golden bird with canopy. The polo ground in the front yard of the museum is apparently where polo was first played in India!
11. Some mystic spiritual escapade at the Umananda Temple

As if its pristine location at the Peacock Island is not enough, Umananda Temple's stout legend attached to it will leave you enthralled. This smallest inhabited riverine island in the world holds a legend that Lord Shiva meditated here for quite some time, in the form of Bhayananda. The temple on which the hill is perched, the Bhasmacala derives its name from an interesting happening. It is said that Lord Shiva's interrupted by Kama deva who was razed to ashes by Shiva's fury and rage. The best way to get an unparalleled experience of the temple is a boat ride to the island in the evening.
12. Ring in the new year with Losar in Arunachal Pradesh

13. Of colors and beguiling performances Moatsu Mong, Nagaland

Celebrated by the Ao people of Nagaland in the month of May, the Moatsu is a blend of beautiful colors, performances, and several fascinating religious acts. Significantly, this is when the locals have sowed and have enough time to indulge in some fun activities and entertainment for leisure. The Sangpangtu is the most important part of the festival, when a huge fire is lit up and men and women sit around it in their best attires, relishing some meat and wine. An experience on its own, the Moatsu is a beautiful insight into Nagaland's ethnicity and culture.
14. Get that adrenaline rushing- River Rafting in Siang

What is an escapade without a dash of adventure?! If you are someone who believes so along with taking an off-beaten path, then rafting in Arunachal Pradesh's Siang is a must! Untouched by commercialization and supremely unexplored, Siang river is no short of an adrenaline rushing roller coaster. The gorge offers some terrific opportunities to take on some good rafting. The banks of the river are perfect for camping, fishing, and the likes. Conversations with the Mishmi tribals will fascinate you further.
15. Hike the Dzukou Valley

Indeed, a trip to the northeast is no less of an escapade to heaven!